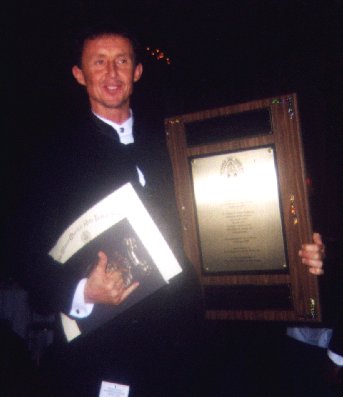 Ian Waite
Outstanding Martial Arts Instructor Award (International - New Zealand)
A Personal Martial Arts Profile.



"In 1974 I started a journey, the study of martial arts. This journey has taken me all over the world, teaching and expereincing the many mysteries of these ancient arts: Ian Waite.

Ian Waite has studied 8 different Martial Arts systems. He holds a 5th Dan black belt in Tae Kwon Do from Korea under the Moo Duk Kwan, a 6th Dan black belt in Ryukyu Kempo (under George Dillman 9th Dan, Professor Wally Jay 10th Dan, Professor Remy Presas 10th Dan and Master Leo Fong 10th Dan.) He is an instructer in Wing Chun Gung Fu (Bruce Lee's art) under Sijo James DeMile, Seattle.

Ian is head instructor and director of Ryukyu Kempo New Zealand, with 14 schools, 61 black belts and over 500 students throughout the North and South Island. Ian has produced and marketed a series of instructional video tapes called "Pressure Points: the Deadly Art of Kata" and these are sold nationally and internationally. He holds a 5th Dan black belt in Torite Jutsu and a 6th Dan black belt with Dragon Society International, this being one of only 14 certified black belt instructors worldwide. Dragon Society international is the leading organisation for research and study of martial arts, applied pressure points and ki/chi energy flows from the ancient study of acupuncture. DSI instructs 300 black belts and 8000 students worldwide. Ian is pursuing a PhD in Martial Arts.

Ian along with Internationally respected Australian Martial Arts instructor Frank Manea 6th Dan has set up and is co-ordinating the World Integrated Martial Arts and Healing Association. this is the first ever international Martial Arts organisation that truly compasses all systems and styles along with the true principles for achieving health of the mind, the body and spiritual advancement.

In March 1999 Ian was inducted into the World Martial Arts Hall of Fame based in Ohio, USA. Ian is the first New Zealander to receive such prestigious recognition. Ian's induction comes not only for his own abilities and knowledge but his major contributions to New Zealand's overall Martial Arts growth.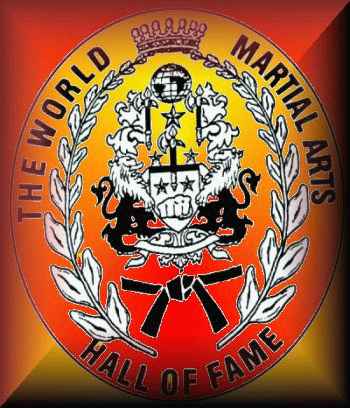 Ian has an extensive study in the natural health and healing field. He is a grade two practitioner and instructor with the advanced healing system of Body electronics, under Professor, Doctor, Sir john Whitman Ray, BA, ND, NMD, DSc, PhD, BC Dip N, MD, (MA). Dr AC, FFIM. this modality involves health and the human mind, iris-sclera diagnosis, body and crainial alignment, as well as advanced nutritional proceedures. He also holds a 1st and 2nd degree in Reiki, under the Doctor Usui Organisation.

Ian has been invited to develop (and is currently implementing) a martial arts self defence module to be incorporated into the World Association of Integrated Medicine. This global organisation is made up of prominent natural health/modern medicine practitioners bringing together the most up to date health and healing modalities. WAIM is recognised by the World Health Oranisation.

Ian is a certified exercise science consultant and his extensive involvement in the health and fitness industry has allowed him to teach and motivate a wide range of people - from business professionals to athletes at national, international and Olympic levels, to teaching Mind/Body Health, transitional and self defence courses in schools, clubs, community organisations and to people of all ages.

Over the last decade, Ian has lectured, given seminar/workshops and classes on his holistic approach to the martial arts in England, Thailand, Malaysia, Canada, in 10 States around the USA, and throughout Australia and New Zealand. He currently runs and directs Ian Waite Quantum Centre a 3000 sq ft Mind/Body Martial Arts facility in Hamilton.

"Through my Quantum Centre and seminar workshops I am dedicated to reviving the holistic approach and understandings of the martial arts. Incorporating health, personal development, individual spirituality and effective self-defence. I do not consider myself a master of anything, just an excellent beginner sharing an interesting journey called life." Ian Waite 6th Dan black belt.
Ph/fax 0064-7-839 6393, Mobile 025 392 085 P.O Box 9528., Hamilton, New Zealand.


To Nrsimhadev Martial Arts Page