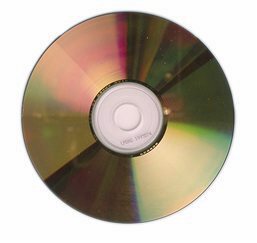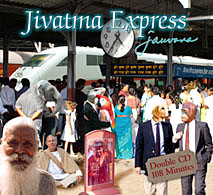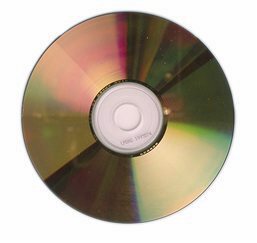 Grammy Nominated Producer
Mixes Krishna-conscious World Music CD: Jivatma Express
April 20 Amsterdam, Holland
A new double cd, Jivatma Express, featuring devotional world music, has just been released from Holland. Mixing the album was Attie Bauw, an internationally acclaimed producer who has been nominated for two Grammies. "This is a timeless album,"Attie said, "and I'm happy to be involved with it."
The album was conceived, written and recorded in India by Jauvana, an American songwriter and filmmaker. Fulfilling a promise he made 33 years ago to his guru, Om Vishnupada A.C. Bhaktivedanta Swami Prabhupada, Jauvana wrote the lyrics and music while living in Vrindavan dham, a small sacred town in northern India.
"I conceived the song album as a kind of poetry of yoga put to music," says Jauvana. After completing the songs, he moved to Mumbai (Bombay), found a recording studio, and gathered 20 of India's best session musicians to start recording the 11 songs and 8 instrumental pieces on the double cd.
"We had to overcome a lot of obstacles,"says Jauvana. "Each song had up to 64 recorded tracks and their computers at the studio in Mumbai were not used to handling that load. We also had to arrange the songs for musicians whose musical styles ranged from rock to jazz to Indian classical to Bollywood! It was a big challenge to go for an original sound. After taking the studio recordings to Amsterdam, Attie mixed the album beautifully, and somehow or other, we created a highly textured and rich world music sound."
Recently released, Jivatma Express has been played on radio stations in Holland and over the internet. Both the song cd and the instrumental cd are interesting, contemplative and enriching.
Here are some testimonials:
"Great tablas, tight rhythms!"
"Beatle-like harmonies."
"Peaceful, flowing, awesome mood!"
"Beautiful, spiritual lyrics."
"I've been listening to it for a few days now and can feel that it is made with much love and devotion."
"Beautiful new CD...Great texture and creative flare woven through this inspirational journey."
"This music is always being played around our household!! Both the compositions, musicians and lyrics are superb!
"I play the CDs very much and they do me much good. That Jauvana is really a sound-artist, it is all so sensible, wonderful. It is really very beautiful. And those Indian musicians are of a superior culture, all very beautifully played."
"I really like the CD. It is very soulful."
Atrractively packaged in a digi-pak with a full color 24 page booklet designed by Atma Vidya of Hamburg, Germany, containing beautiful photographs by Ananda Swarup of Amsterdam, Holland, the double cd can be seen and heard on the internet at http://www.jauvana.com or/and http://www.jivatmaexpress.com (same site - different names).
Distribution inquiries can be made at www.tadiya.com or by direct email to tadiya@pamho.net
Nava Yauvan das can be reached by email at jauvana@jauvana.com