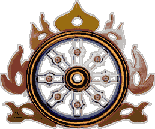 Chakra Imports P.O. Box 721., Kerikeri, New Zealand.
---
From the Mystic Orient of India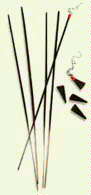 LET US HELP ENHANCE THE SPIRITUAL MOOD IN YOUR HOME
With the wonderful scents of warm aromatic spices, of sweat jasmines mixed with a variety of compatible flowers and special rose, or the subtle aroma of sandal drifting through the room transforming as it goes everywhere into a temple. Ancient sciences such as Ayurveda proved that such fragrances are not only pleasing but also therapeutic invoking health and well being. These aromas, perfected by sages of yore, used for centuries in temples the length and breadth of the Indian-sub-continent for creating ambience suitable for Gods and Maharajas in Their Temples and palaces. These Agarbhattis (incense sticks) are considered fine enough to be offered in even the strictest of temples for His pleasure.
Such fragrances as Champa ( Frangipani ), Sweat Rose, or Musk's - Chaman Bahar - sweetly perfuming
the air like the subtleties of a fresh flower garland - these are the exotic essential oil laden
deluxe incense blends that you now have the chance to waft into your home.
---

Quality Incense at Affordable Prices

Wholesale Discounts Available

Large Variety in Stock - More than 20 fragrances: Everest,
Ecstasy, Frangipani, Frankincense, Green Sandal, Sandalwood, Musk,
Thousand Flowers, Vrindavan Flower, Lotus, Opiate, Special Rose,
Patchouli, Night Queen, Lavender, Jasmine, Saffron, Paradise Mixed,
Violet.


SAI FLORA - Speciality Long Burning incense

Highest Quality Temple Incense

Made from natures purest oils and masalas of finest raw resources
(no chemicals or genetically engineered flowers here !)

Wooden Incense holders (boats)

Dhoop sticks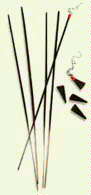 ---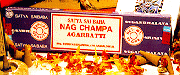 PRICES:
1 - 5 packets $2.50 each
6 - 10 $2.20
11 - 20 $1.80
21 - 50 $1.60
51 -100 $1.40
100+ $1.20
.
Bulk prices available on enquiry
.
Sai Flora $2.20 packet

Note:
Incense may be purchased in 250 grams bulk amounts (equivalent to 20 packets - unpacketed in wrapped bundles $20).

Wholesale Price List/Order Form HERE.
---



---
Download a FREE Eggless Cake Cookbook HERE:
---
Hare Krishna Hare Krishna Krishna Krishna Hare Hare
Hare Rama Hare Rama Rama Rama Hare Hare
---