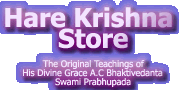 Scented screens:
In the future, if someone tells you your Web site stinks they might really mean it. This site outlines an invention called iSmell technology where a device can be plugged in and connected to a PC that allows the user to send and receive scented e-mail and get the full appreciation of scented Web sites. Smell a bit fishy to you? Find out more at:
http://www.digiscents.com

PC mechanics:
If you pride yourself on being Mr or Ms Fix-it then this site should appeal to you. It is probably of more use to those who have quite a good knowledge of their PC and how it works. Learn how to build a server, a network and even a PC at:
http://pcmech.pair.com/

Learning 2 Type Faster:
Do you shy away from emailing due to a lack of typing skills. Are you a two fingered typist? Do you want your digits to speed across the keyboard? Check out this site for tips on how to type faster:
http://www.nimblefingers.com/k_ideas.htm

Re-search:
If you are having trouble finding the sites you want from a search engine here's a hint: make sure you are not entering the Web site address (URL) in it's entirety into search engine query boxes. URLs go into the Address/Location box, and search queries go into the Search engines query box. Xtra's three search engines can be found at:
http://www.xtra.co.nz/search/
Carpal tunnel syndrome:
Are you in the right position for all those hours you spend online? Ensure you have the right wrist action and are not in danger of getting Carpal Tunnel Syndrome or sore wrists at:
http://www.sechrest.com/mmg/reflib/ctd/cts/cts.html

http://www.kanten.com/styleguide/letform.html

Timing is everything:
So where is Greenwich anyway? This site gives you the time low down that's hard to beat. There's an array of electronic clocks, commentary on the concept of time, and a little folklore thrown in. So put some time aside to visit:
http://www.get-time.org/default.asp
http://www.museumofhoaxes.com/
http://www.datanation.com/fallacies/
Net knowledge:
How well do you know your way around the Internet? This multi-question quiz asks questions about your knowledge of the Net by asking you to identify the format of an email address or a Web browser. Good for fine tuning your Netiquette. Go to:
https://websitebuilders.com/how-to/test-yourself/world-wide-web/
Email netiquette
There are all sorts of tricks and traps for new players when it comes to emailing. One rule, for example, is never to use capital letters like THIS as it is considered 'yelling' and is rude. For more tips on email netiquette:
http://www.imaginarylandscape.com/helpweb/mail/polite.html
Tone it down
With modern email programs you are able to send messages with different fonts, colours and sizes, however some programmes cannot interpret this rich text/HTML. If your friends are having problems reading the emails you have sent to them then you may need to try sending it as plain text.
Check out:
http://helpdesk.rootsweb.com/help/html-off.html


http://www.uselessknowledge.com/


Krishna Conscious MP3s:
More and more MP3 versions of Srila Prabhupada's recordings are being made available on Napster.com. Simply use the Napster software (http://napster.com/win/download/) to search for "prabhupada". Also, more and more MP3 players are becomming available. My favorite computer based MP3 player is Winamp (http://www.winamp.com/). As far as hardware players go, please check out the following:
MP3 BOOMBOX:
http://hardware.dmusic.com/reviews/cdm193/
HEADPHONE MP3 PLAYER:
http://www.dmusic.com/news/news.php?id=2565
http://www.panasonic.com/consumer_electronics/pressroom/SV-SD05.htm
http://www.etown.com/news/article.jhtml;$sessionid$BN0KYSAAABBMJTYPVYYCFEY?articleID=3916
DOZENS OF PORTABLE MP3 PLAYERS:
http://hardware.dmusic.com/browse.php?section=Portable+MP3+Players&subsection=CD
http://hardware.mp3.com/hardware/featured/portables/?cp=hw_main
It doesn't get any better than this!
MUSICMATCH Jukebox Plus comes complete with faster encoding and burning, hi-quality MP3 radio, custom CD-cover printing, cover art wallpaper display, and custom equalizer setting for only $19.99!
For an additional fee, get lifetime upgrades and never pay again for new releases!
http://www.musicmatch.com/rdr/?Rp60,100,6611559,107
Burn Baby. Burn! (burn your own CDs)
Take a look at the hottest option in external CD-RW technology from Iomega®!
http://www.musicmatch.com/rdr/?Rd117,100,6611559,117
You be the DJ!
Create radio stations based on your favorite artist, genre or the music you play in your MUSICMATCH Jukebox with MUSICMATCH Radio.
http://www.musicmatch.com/rdr/?Rd127,100,6611559,127
How do I start using my MUSICMATCH Jukebox?
To learn more, check out:
Flash Tutorials:
http://www.musicmatch.com/rdr/?Rntut,100,6611559,114
Getting Started:
http://www.musicmatch.com/rdr/?Rd128,100,6611559,128
Beyond the Basics:
http://www.musicmatch.com/rdr/?Rd129,100,6611559,129
We get by with a little help from our friends.Please take the time to fill out our user satisfaction survey, once you've had a chance to check out the software. Any feedback you provide helps us to make MUSICMATCH Jukebox the best software for you.
http://www.musicmatch.com/rdr/?Rd136,100,6611559,136
Enjoy MUSICMATCH Jukebox and welcome to the community!

Anti-virus info
If you haven't yet installed anti-virus software you really should think about it. This site not only updates the latest viruses doing the rounds but provides information on anti-virus software providers:
http://www.xtrasite.co.nz/help/securityvirus.html

Transparent GIF v1.0 -- Win9x/Me
Transparent GIF is a small tool to allow you to mark a color as being "transparent" in a GIF image. Any nominated color then becomes "transparent" and allows the background to show through. This can remove the background from an image so that it appears to float on the page. Transparent GIF will allow you to remove a transparent color if it has already been set or to change a transparent color. The interface is a little awkward -- you have to nominate the image file to be converted and then the name of the new file being created -- but there are plenty of simple directions and it really isn't hard. Probably its biggest downfall is that there isn't a preview of the image with the selected color. Some images have so many similar colors that it is hard to know exactly which one to select as the "transparent" color. Overall, this is a great little tool to have on hand and one well worth grabbing. Access this 156kB download from:
http://www.completelyFREEsoftware.com/graphics_programs4_w95.html#TranspGIF32

Automatic Free Search Engine Submission
Submit your website url to the top 17 search engines with our one click free search engine submission service. Easy site promotion service tool.
http://www.thefreesite.com/cgi-bin/search/hyperseek.cgi?ID=983218486