Kiwi Gurukuli Camp ~ 2002

A week of fun celebrating our shared Love for Krsna.
.
Kiwi 'kuli Camp ~ 2002

21st - 27th January 2002

Details

We will be chilling at Waiotapu Camp, Rotorua ( 1 min drive from Kerosene Creek! - hot thermal waterfall for patching your bones in the evenings - boyak! ) which is 3 hours drive from Auckland City. Close to many beaut' big lakes and swimming areas, and great bush & mountain walks for the enthused.

Activities
Swimming at the blue lake & other awesome lakes
Flying fox
Volleyball & Soccer
Beautiful bush walks
Back massages under the waterfalls
Beach trips
Two K PA sound system
Soaking in hot thermal pools in the bush under the stars
Geysers & boiling mud pools
Rocking Kirtans!

The vision of the Kiwi Kuli Camp is to provide an opportunity for the Vaisnava youth to get together and share great times amidst New Zealand's beautiful countryside. Above all, the ultimate goal is to help each other further our Love for Sri Krsna.
Just one rule: please follow the four regs during camp week.
All the Prasadam preperation will be done at camp, so please come ready to help out with cooking, cleaning etc ~ Thanks!
All Devotee Youth are Welcome, but there is an age minimum of 16 years.

Cost ~ $100 - $150 pending Funding & CKI Grant.
To reserve yourself a spot or for inquiries, please contact Rama or Vrnda on (0064 9) 834 4342.
Email to: rama16108@hotmail.com or vrnda_reid@hotmail.com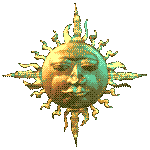 ---