Free Vegetarian recipies & Cookbooks
---

To help those who are newly Vegetarian, and for those who are simply looking for some new ideas, we have created this page.

While personally accepting Vegetarianism in its purest form as Vegetarian Foodstuffs offered in love and devotion to Lord Krishna we have tried to find some good facilities for your either reading. copying or downloading vegetarian cooking recipies.

Some of them are from devotional sources which obviously will be completely free from all forms of non-veg (meat, fish, eggs, etc), as well as mushrooms and other fungus/fungi, and onions and garlic. The cookbooks available for downloading here, while being called Vegetarian may not fit to the highest ideal.

But just like when one goes to Calcutta fruit and vege' market looking for nice ripe tomatoes, you will possibly have to sift through the slimmy, fury, black and smelly ones to find what you are looking for - nice whole, ripe tomatoes that can be washed and offered to the Lord. There may be so many other things, but that does not concern us, they're not what we are looking for.

I'll try to assist in making some reference to what are pure and what may have onion and garlic, etc, and what are vegan or otherwise.

---
Download For FREE a Vegetarian "Eggless" Cake Cookbook NOW:
Over 100 recipies no eggs, no nonsense Iskcon Cookbook.
---
Free Vegetarian Cookbook: (you may/will find Onions & Garlic & Mushrooms in some recipies)
http://www.winsite.com/info/pc/win3/misc/vegfood.zip/downl.html
---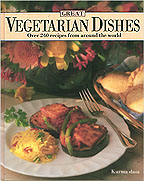 Kurma's Cookbook - Get a preview HERE.

Kurma's Cookbook is available, and now there's the second edition.

The Higher Taste Cookbook, packed with all the information a new vegetarian or one familiar with vegetarianism needs to know. Understanding Vegetarianism; Karma Free cooking; plus amazing tried and proven recipes. Order one HERE Or read the book online HERE. You can't afford to NOT have this book.
Higher Taste CookBook Online Miscellaneous Side Dishes
---
...Yamuna's Table Traditional Indian Vedic Cookbook at its best. Yamuna's Table / Healthful Vegetarian Cuisine Inspired by the Flavors of India by Yamuna Devi, author of the award-winning Lord Krishna's Cuisine.
This stunning book combines the vibrant flavors of India, Ayurvedic philosophy, and contemporary techniques and nutritional concerns for recipes adapted to high taste, lower-fat, and easy-but-elegant dishes.

---
Cooking Classes & Videos: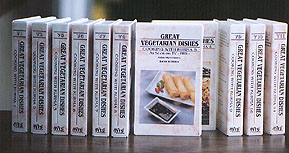 The most practical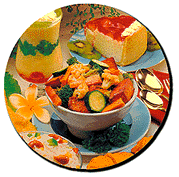 Cooking classes: Auckland, Bay of Plenty, Carterton, Christchurch, Dargarville, Dunedin, Katikati, Kerikeri, Masterton, Napier, Northland, Tauranga, Thames, Waihi, Wellington.
For other towns not mentioned here, drop us a line and we'll see who is coming through your area


.


...

---
"The taste of the pudding is in the eating" (A.C.Bhaktivedanta Swai Prabhupad Krsna Book Introduction.)
---
You Have To Check This Out - The Smart Suji Halava Measure page:
---