Anandini devi dasi - Hawaii, USA
last updated 4th November 2014
---

15th September 2012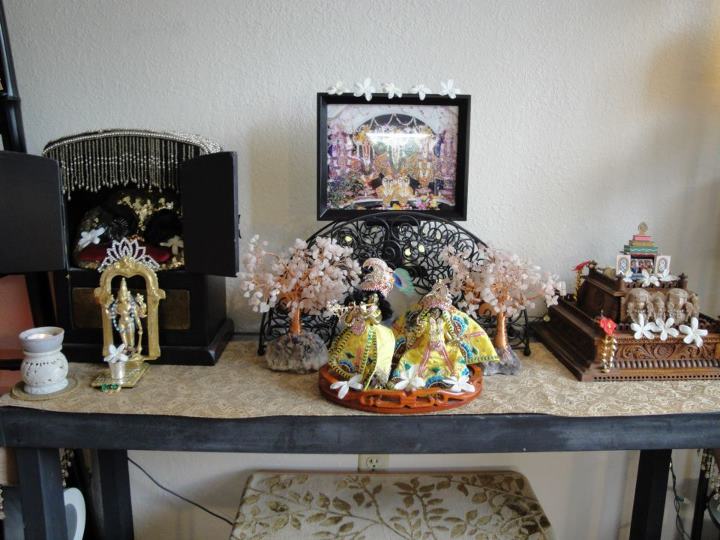 My first deity Narayana was from a Sr. Prabhupada devotee in Germany Markandeya (My first deity).
He was one of the main financial contributors for the Simhachalam.de temple in Germany.
The Sudarshana chakra silas were a gift from Hladini Shakti (FB). Radha and Krishna are from Bhakta Russel Grisham(FB). Vrinda Devi was gifted today by Ananda Vardhini Pacheco FB). Nrsimha and Pralada came from Bhakta James in response to my desire to have a Nrsimha for bathing. Bhakta James left his body in 2011 donating his estates to Prabhupada's New Navadvip Temple. Lord Shiva (large) was a gift to my husband Krishna Kirtana from Kirtan Ross. This muti was used for Shiva ratri at the New Navadvip temple for about 8 years prior to residing here. The Prabhupada murti is from Richard Hall aka Suresvara ACBSP(FB )and was his personal murti .
The name our temple is New Vaikuntha.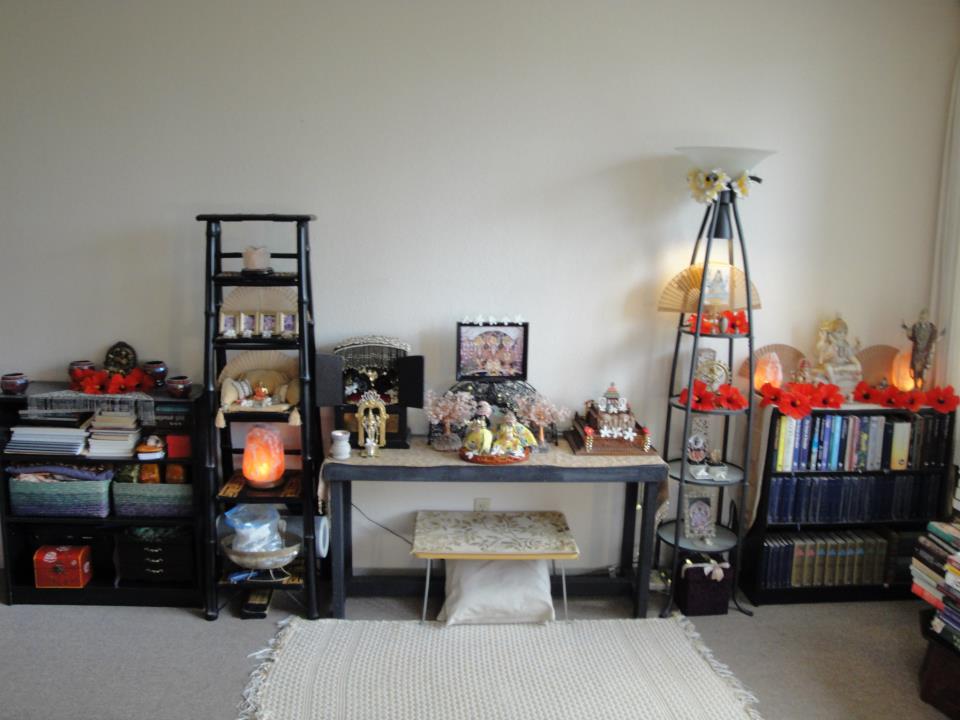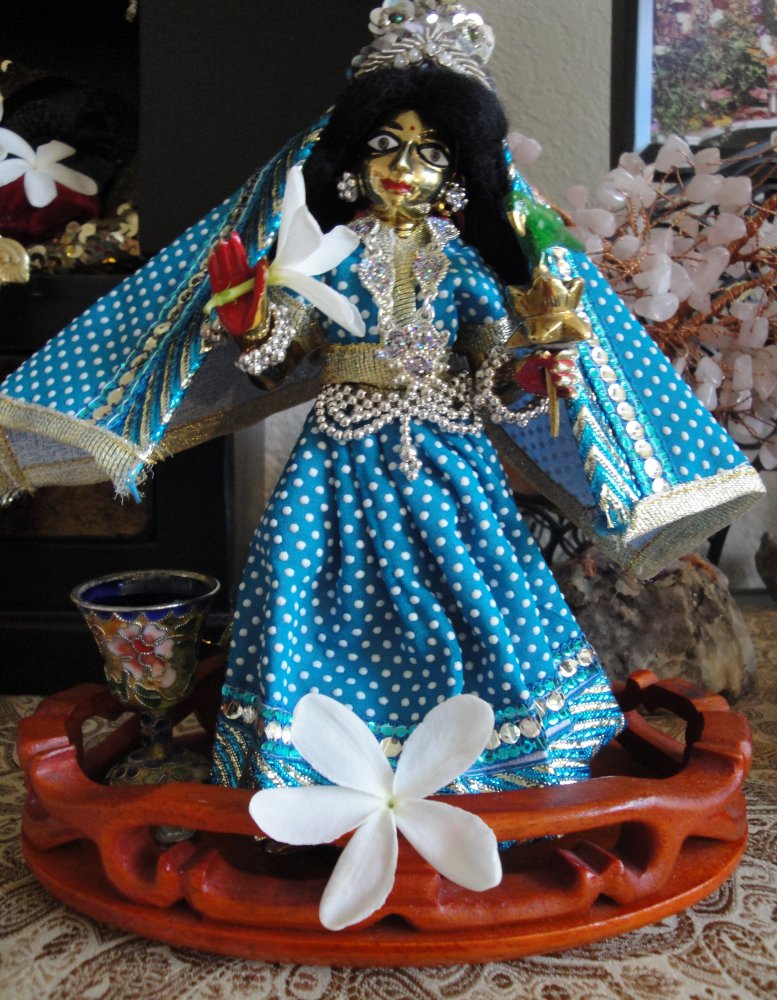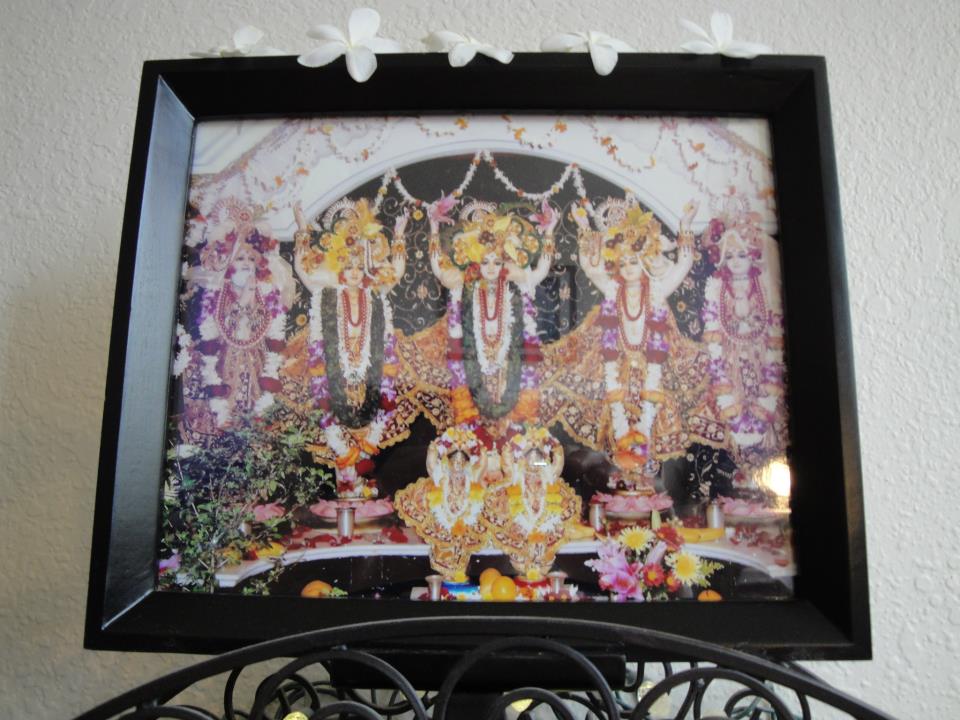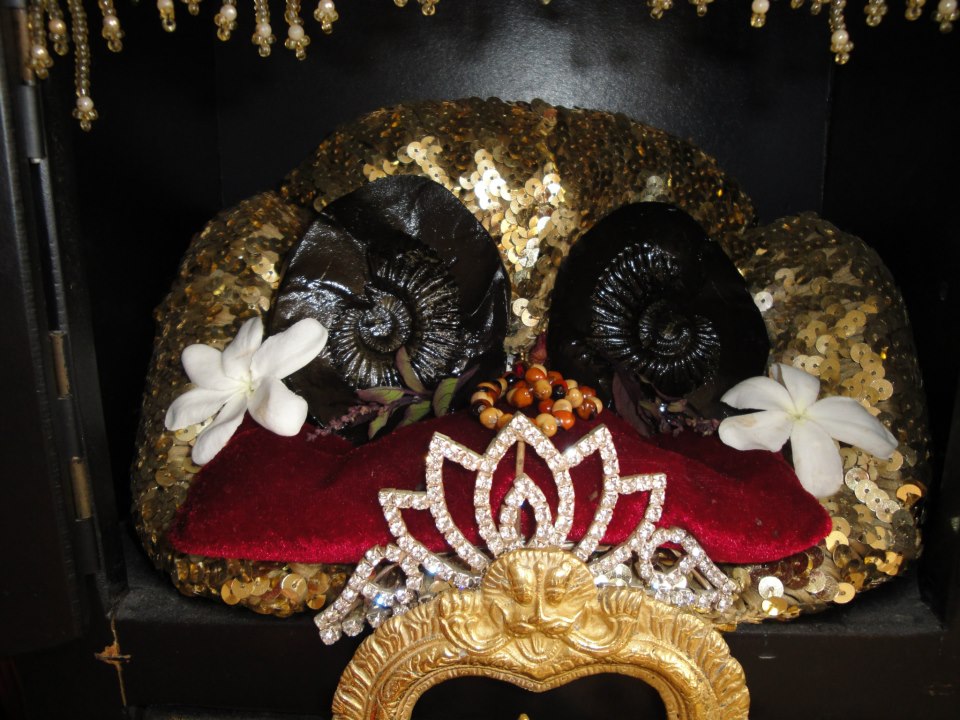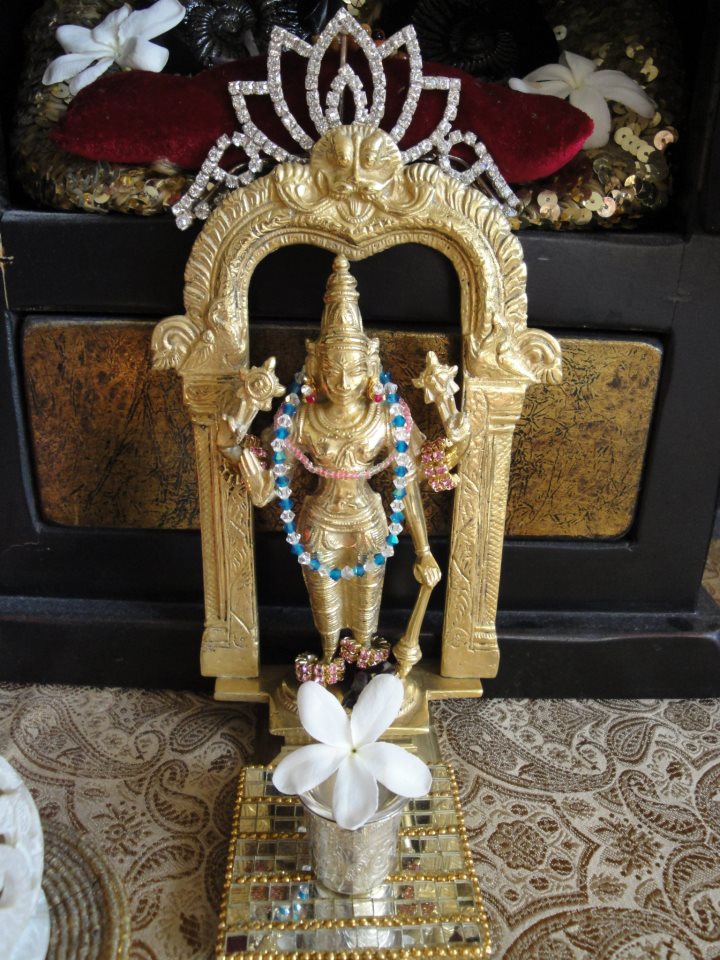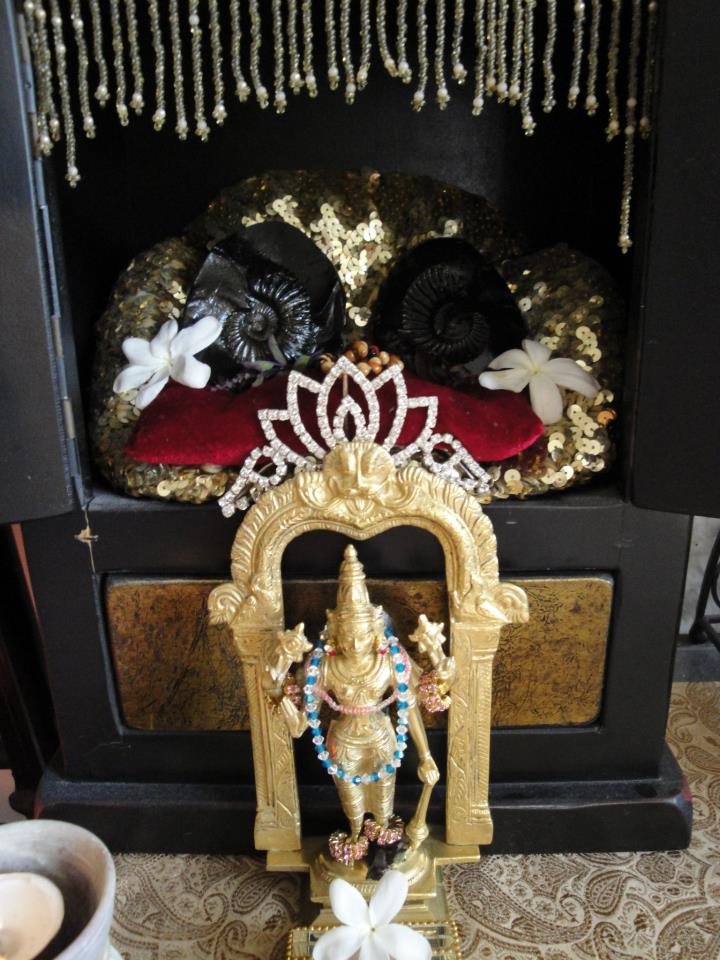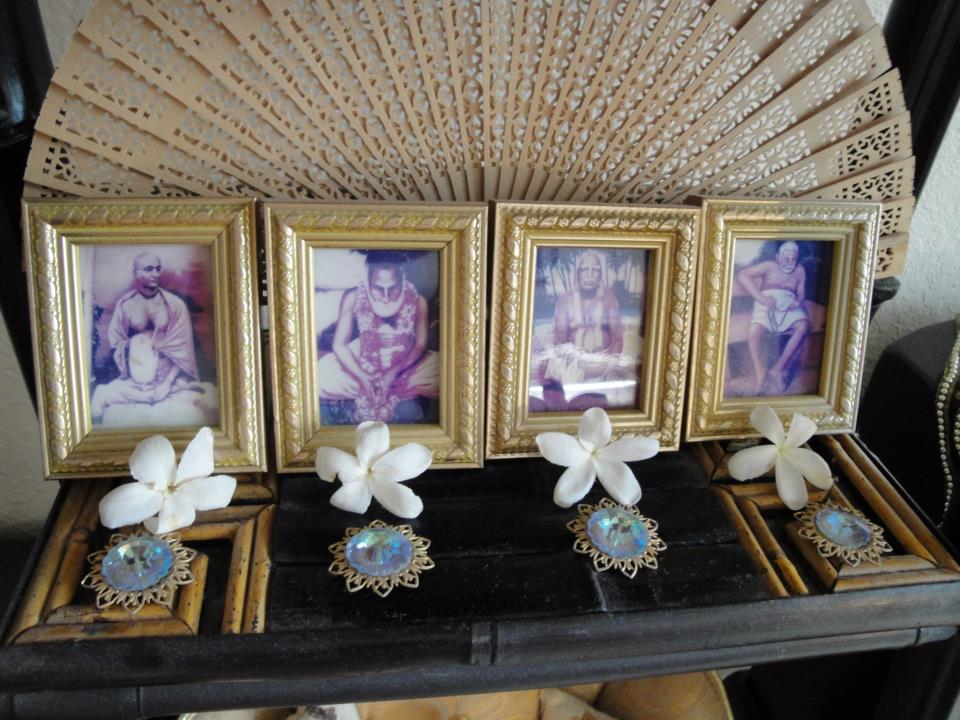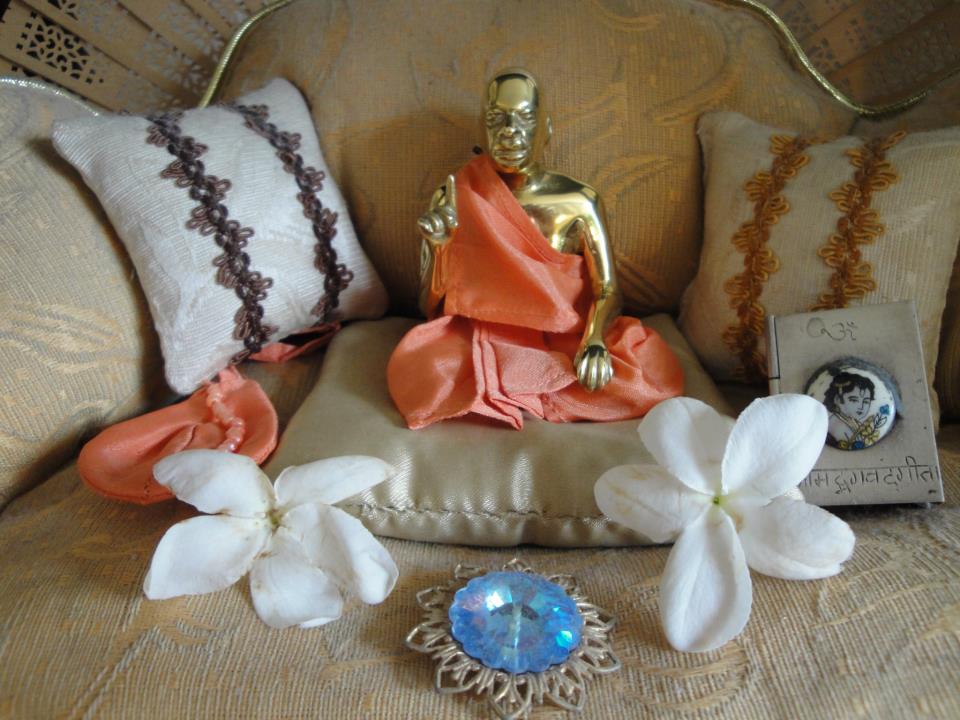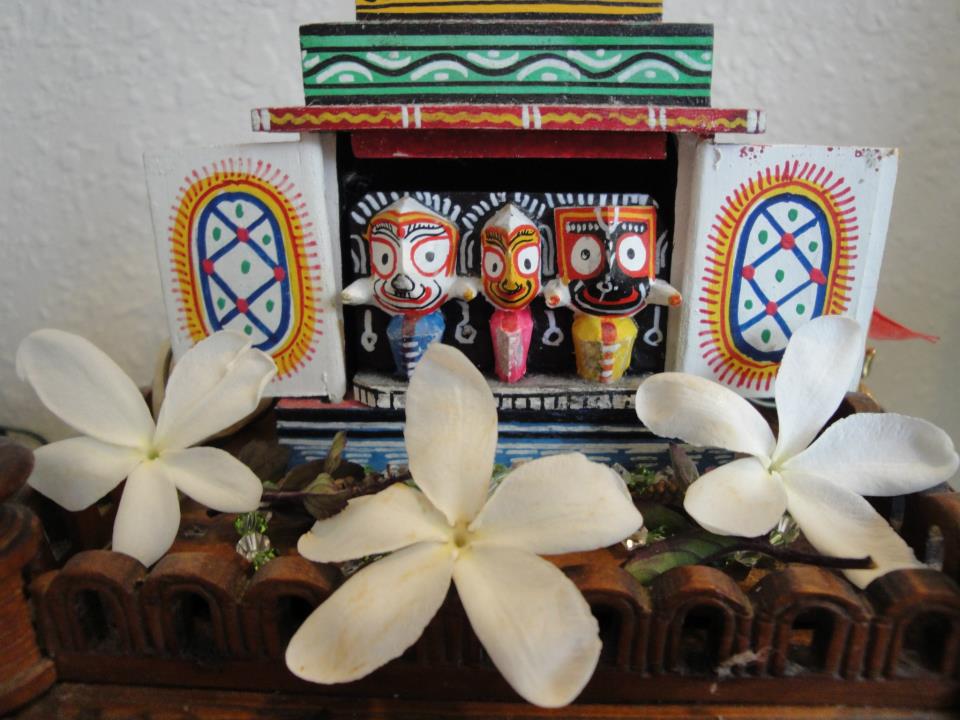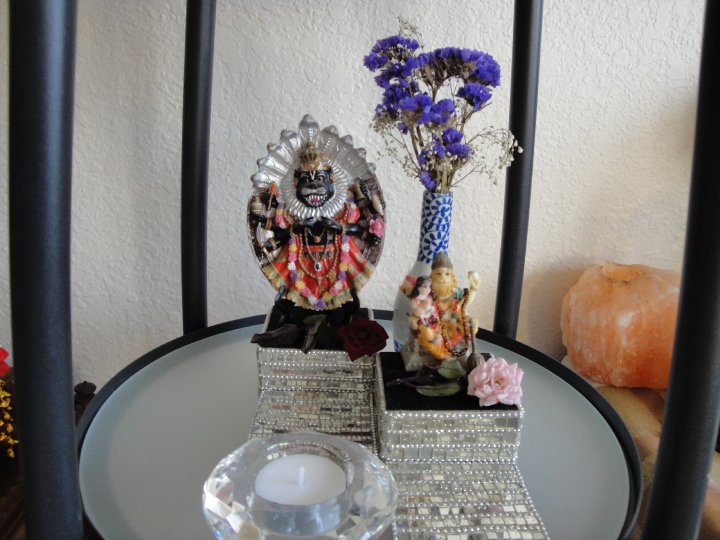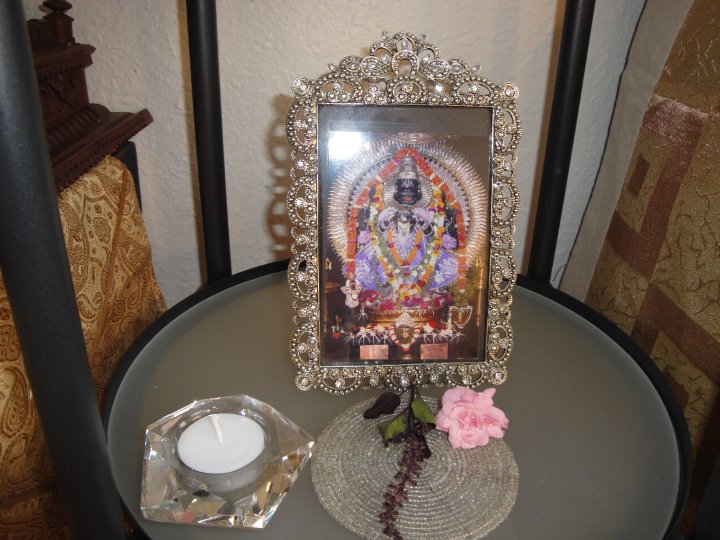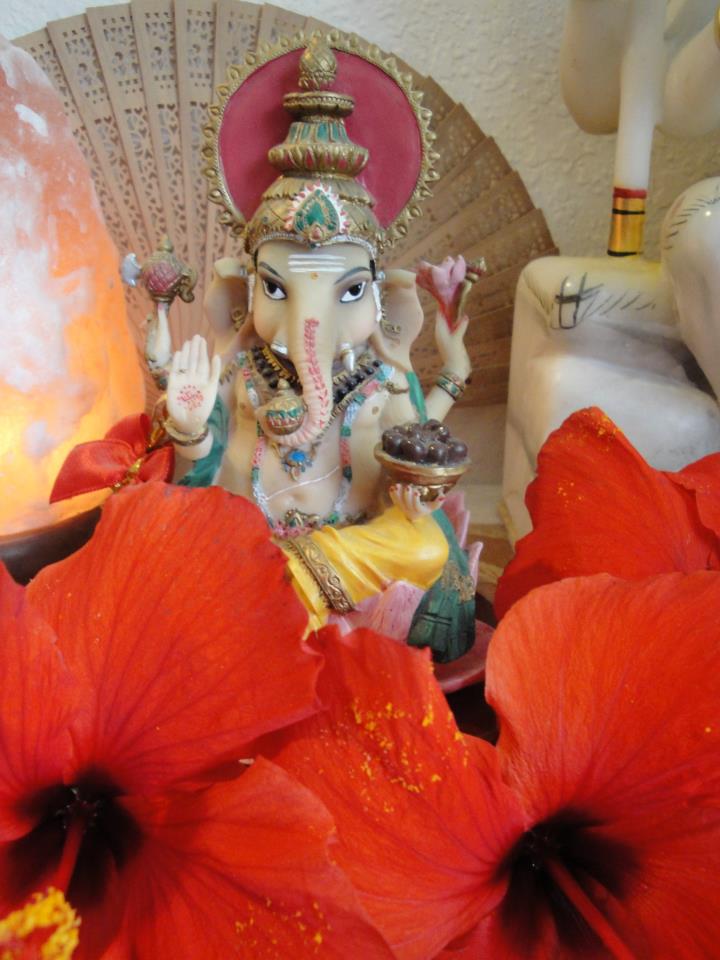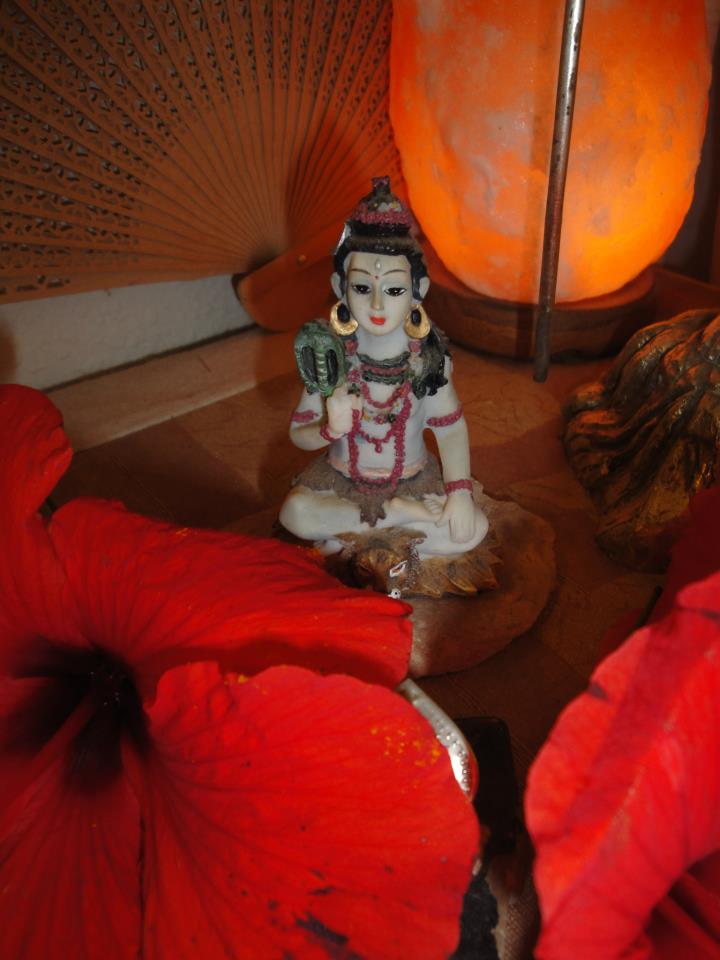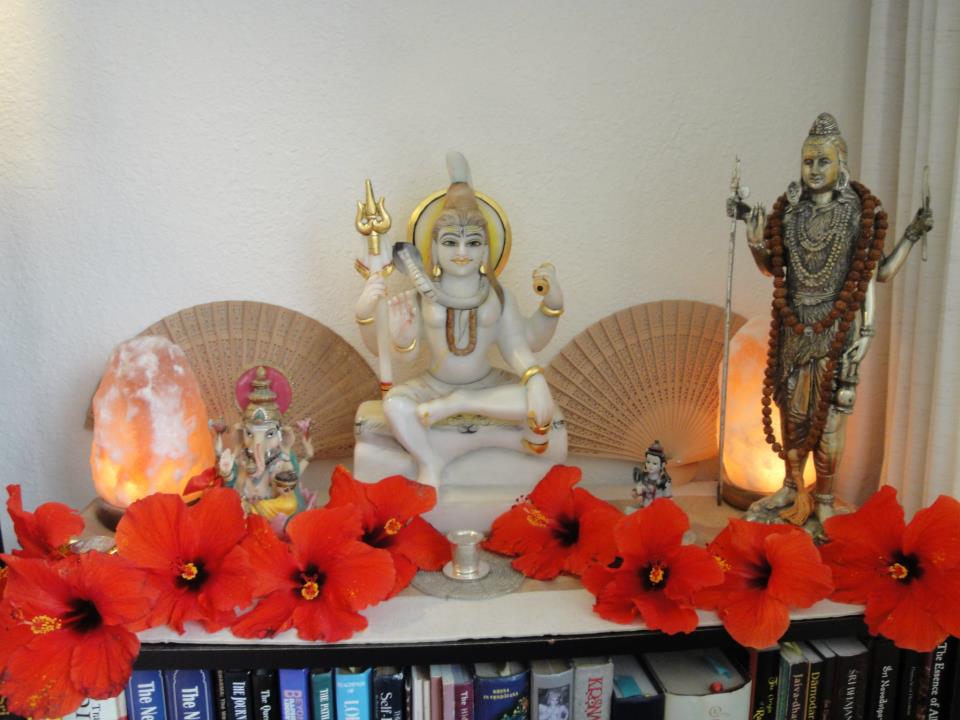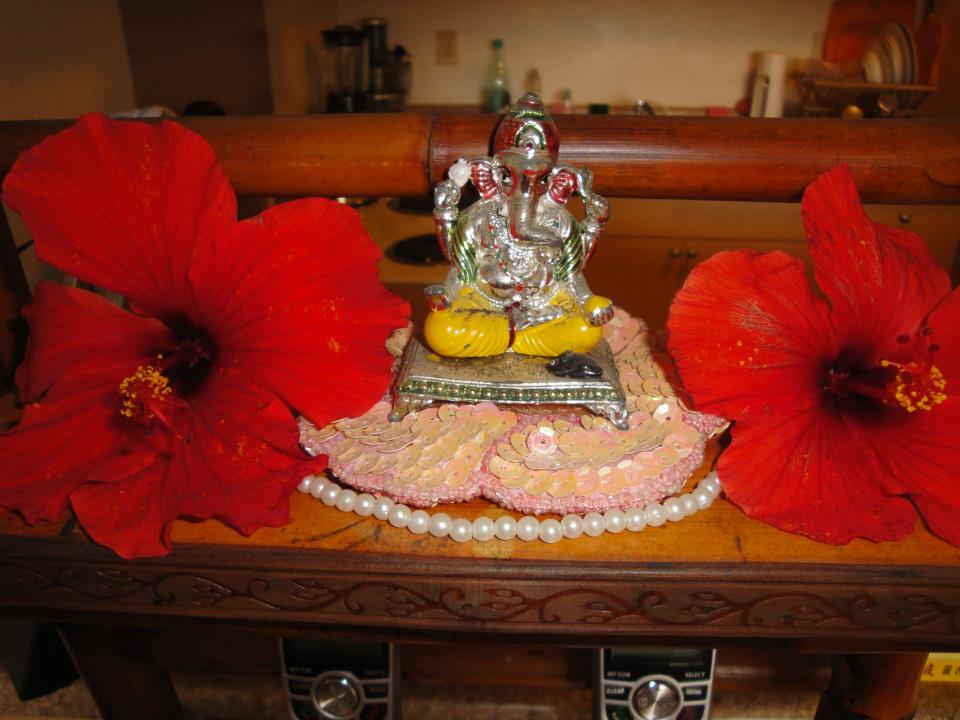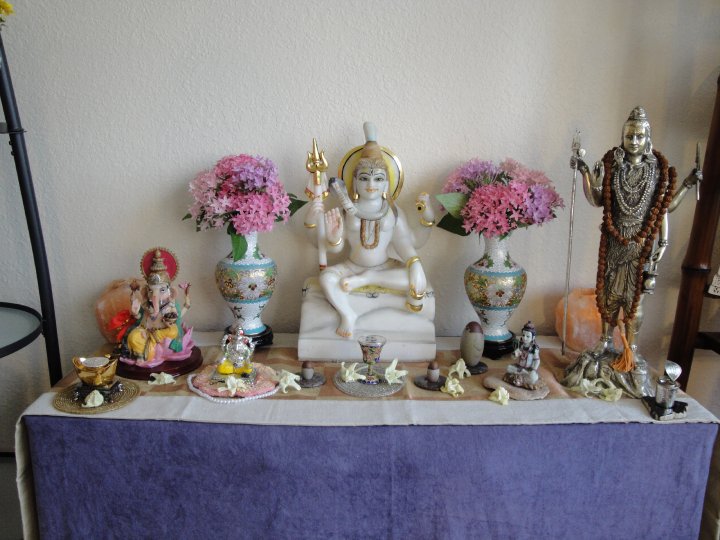 Search here for individual Sevaks and Deities World-wide.
A-B-C-D-E-F-G-H-I-J-K-L-M-N-O-P-Q-R-S-T-U-V-W-X-Y-Z

---