You can now purchase all your quality puja paraphernalia through our site in conjunction with the pages below: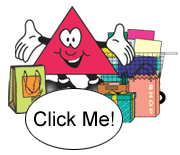 ---

Now you can purchase many nice quality puja paraphernalias, South Indian Dhoti/vesti, altars, all kinds of puja items.
Contact Krishnachandra dasan <yajur_veda_australasia@yahoo.com.au>
Yajurveda Australia Ashram shop - online shopping
https://www.facebook.com/media/set/?set=a.107831282564692.14858.100000134617332
Visit their shop
http://www.yajurvedaustralasia.org
Visit him on Facebook
http://www.facebook.com/YajurVedaAustralasia#!/YajurVedaAustralasia?v=info
The eshop address is http://www.akhshaya.biz/eshop. The shop is up but you can't order items yet as the website team is testing the back end engine. That is why I have not announced it on facebook yet.
Once we are ok with the testing, we will launch it and announce it on facebook.
Thank you. Narayana!
Akshaya

---
Welcome to Devika Tours & Travel Pvt. Ltd.
If you are wanting to visit the Kathmandu valley, Pashupatinath, The Kali Gandaki River, Muktinath region or a host of other destinations in and around Nepal then visit here:
or for more information on tours to Nepal contact Ankit Dulal


here's another site of Ankit's
http://www.nepalishaligram.doodlekit.com
ankit_silver@hotmail.com
also on Facebook
---

Radha Krishna Spiritual Portal's E-Store

All kind of Mukut Sringaar, Jewellery, Dresses, Accesories, Deities in all sizes available.
Glass gift Items and German Silver products from Vrindavan also available
Catering Customers Worldwide- diminishing boundaries to Sri Krishnas abode!!
Variety includes Extra Small size Crowns, All different sizes of Turbans, Mukuts and Chandrika,
Sri Radha Krishna dresses, Lord Ladoo Gopal dresses, Sri Ram Darbar dresses,
Lord Jagannath dresses, Lord Krishna Balraam dresses, Devi and other deity dresses.
Various Holy accesories, furnishings and puja items also available.
Murlis and Jewelry- Including Necklaces, Armlets, Anklets, Waist bands etc.
All items are available in different color and sizes.
Kindly Mail Us for Special Orders.
Free Shipping to our Customers within India!!
Indian Currency Payment accepted via Demand Draft, Pay Order and Telegraphic Transfer.
Online Support
For Wholesale Import Enquiries regarding sale items available, Kindly contact us at Radha Krishna Sales Department
If you wish to contact for any other request kindly mail at Radha Krishna Support Center
We accept Secured Payments through Paypal Inc.
Credit cards- Master Card, Visa, American Express etc.
Western Union Money Wire Transfer; Bank Transfer, Demand Drafts etc.
---
Radhika Store a Vrindavan shop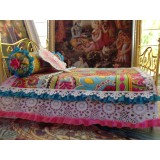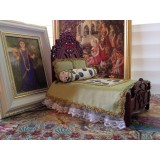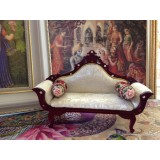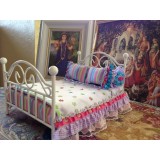 http://www.radhikastore.com/index.php/deities/deities-beds-1.html
---
All-mineral beautiful "paint" to decorate the Lord
http://www.dandavats.com/?p=4999

I've been looking for something to use to decorate the Deity that is natural, easy to use, and allows for painting very fine designs. I've found something wonderful and thought I'd share the information.
By Urmila Devi Dasi
Please accept my obeisances. All glories to Srila Prabhupada!
I got some pure mineral colored powder that is sold as women's make-up. It only contains minerals. Of course, we know that the Lord and His associates love to decorate themselves with the natural minerals of the forest. One mixes a small quantity of the powder with a very small amount of water, and uses a brush. Some of the colors are full of "sparkle" and "glitter" and are exceptionally beautiful.
They can be easily removed with water and a cloth. If you are removing the mineral paint from a rough-surfaced sila, you might want to first massage the Lord with a small amount of fragrant oil.
I use the inside of the lid to mix the powder with water. Whatever I don't use that day I allow to dry on the inside of the lid (which it does quickly) and then a tiny drop or two of water another day is enough.
Unlike colored tilaka, it needs very little water, mixes quickly and easily, is not messy or "goopy", goes on smoothly, allows for extremely fine work, and a little goes a long way. And who knows what toxic ingredients may be in that colored tilaka! It is also a good substitute, in a dry form, for modern so-called kumkum or sindur which is nowadays made from toxic chemicals. Many pujaris have used sindur as a blush for Radharani, but these minerals would be far superior.
I'm attaching a photo of a Govardhana sila decorated with these mineral paints. The company ships worldwide, and their prices are reasonable. One can also get small sizes which are easy to travel with.
Ingredients: Mica, Titanium Dioxide, Zinc Oxide. Iron Oxides, Manganese , Ultramarines.
website: http://www.everydayminerals.com
I would suggest the eye colors, blushes and face colors.
Your servant, Urmila devi dasi
(Neither I nor anyone I know is involved with this company.)

---
Nameda Spiritual Arts by Nrsimha dasi
Sila's eyes, Tilaks, Flutes, Mouths, Deity Jewellery, etc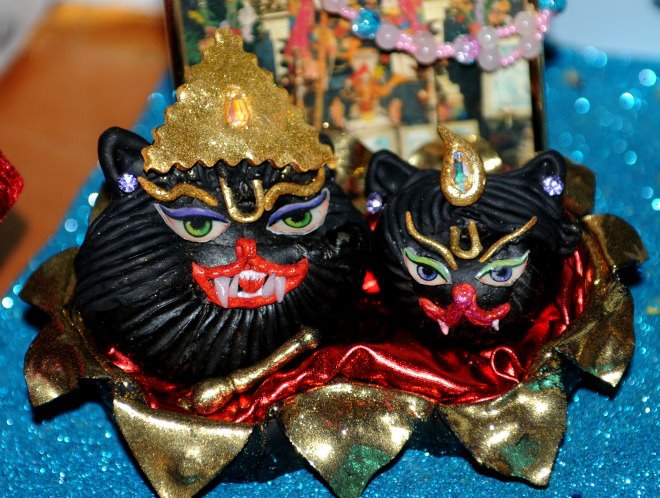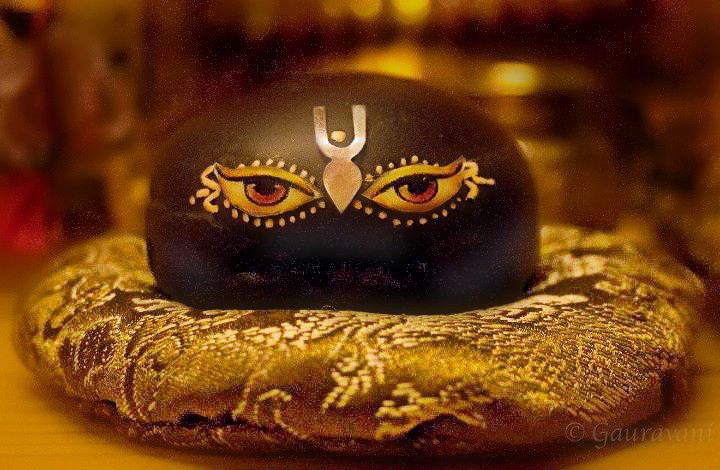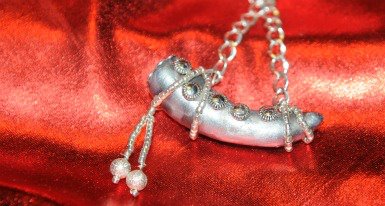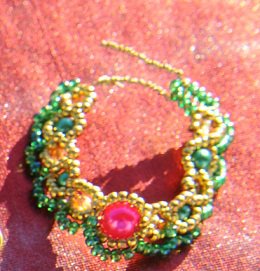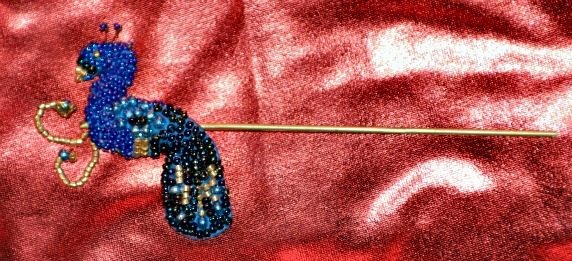 Shipping Worldwide

http://www.salagram.net/NamedaSpiritualArt-by-Nrsimha-dd.html

---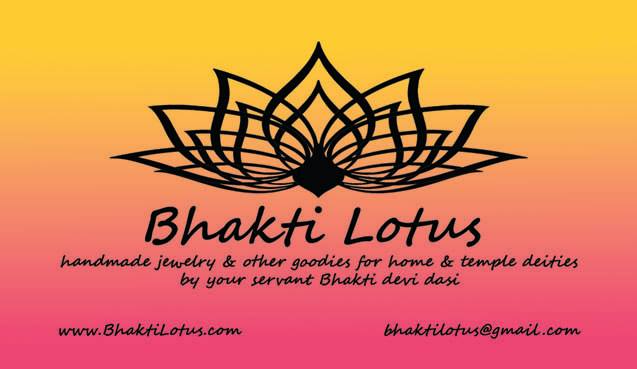 ---
Click on the picture below for Deity Eyes, Tilaks, Mouths etc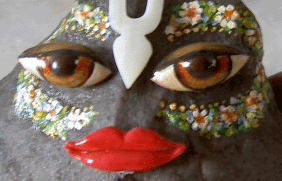 .......you have to check this out !!!!!

Madhurya Kadambini devi dasi
madhurya.kadambini@facebook.com

https://www.facebook.com/madhurya.kadambini?ref=ts
---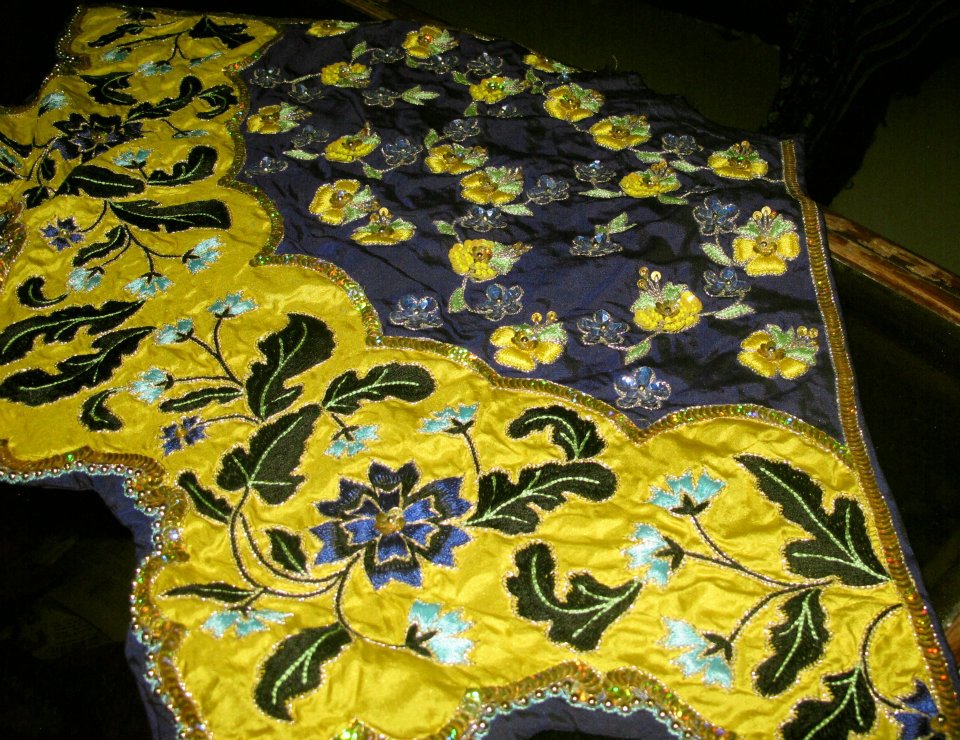 Krishna balaram muket
https://www.facebook.com/KrishnaBalaramMuket

For expertly made Deity dresses from Sri Vrindavan Dham, made under supervision of Subhangi devi dasi ACBSP

Contact <jamsu108@yahoo.com.au>
---

An excellent range of VERY nice fragrant oils (non-alcohol based perfumes)
See their link on ebay for a full range of their stock
http://stores.ebay.co.uk/Al-Munawwara-Perfumes?_trksid=p4340.l2563
shipping worldwide from UK (mine took less than one week to New Zealand)
---

Devshoppe is a religious website that deals in all religious products like:
rudraksha beads, malas, yantras, religious books, shaligrams, religious jewellery, parad shivlinga, crystal products like sriyantra etc
---
Welcome to the World of Premium Quality Temple Incense
http://www.incensetemple.com
also HERE
We thank your visiting our site, as we welcome you to the world of incensetemple.com. Our incense sticks come to you from the holy mountains of the Indian Himalayas, following our own traditional style of making incense as done by the great Rishis (seers) and yogic formulas which were used in ancient times. Incense sticks have played an important role in many of the world's greatest religion, and our high quality incense sticks are well known to have been used for ritual works and service which attracts pleasing and positive energies.
Our Incense sticks come from the tree resin (tree root) which is black in color as well as other natural ingredients such as flowers, seeds, roots, sandal dust, devdar dust, resin and oils of many great herbs that are naturally aromatic. The ancient peoples associated their gods with the natural environment and natural fragrances which were believed to drive away inauspiciousness and demons and encourage the positive properties of god to appear on earth through their wonderful natural purifying smells.
Studies tell us that a smoker can pollute the atmosphere which affects 4-5 people's health around them, whereas burning of pure incense can bring family happiness, prosperity, aide good health, and give protection against all ill effects and evils. In this way it helps to create good and ambient environment around the users. Our pure incense immediately creates a spiritual atmosphere through its healing, soothing and uplifting atmosphere as it surcharges the ether with positive energy (fire, earth) dispersing subtle negative influences. Thus it is good for meditation and inner peace. Incense is not just for pleasant smells, but a way to refresh your heart and mind. Pure incense is for bringing back positive memories or invoking good thoughts and feelings for the inner self. The use of incense sticks is widely described in ancient Sanskrit scriptures in dispelling of evils and pleasing the gods, and saintly persons.
Pure incense sticks also has the properties to reduce the many harmful effect of dangerous perfume use in lesser quality incense sticks widely available in the market place. The use of inferior materials in the modern incense sticks selling in the market you will be surprised to know the facts of what poor quality incense actually does for those involved in worshiping, Meditation or for personal use. In other words that inferior quality incense is an offense to offer to God et al.
Some Shocking facts of Modern Incense
In the modern world it has become custom for incense manufacturers to change their approach in the of making incense, they wanted more variety, stronger potency and also to lower the cost of incense, expecting this will make their product more popular, without caring for the decline in the standard of the incense. Many of you will be very much shocked to hear that the incense you are using is basically made of Coal Powder, Groundnut Cells, washing soda ash, Foam paste, Grease, Rubber solution for binding purpose, melted Old Tyres and inner-Tubes, used Mobil oils for lubrication, and so on. Some of the manufactures also use Albumen Powder, which is essentially the dry blood of dead animals. I must repeat it is dry blood of dead animals which is the bi-product of when poor animals are slaughtered, they take that blood and store it in low temperatures and low pressure so that the drying of this Albumen occurs, which is then used for binding the incense stick and incense cones. These persons rely on the fact that the Albumen binding has great strength, so much so that it is also used in ply board manufacturing, in other words it is called a powerful glue. Those inferior incense sticks have many more harmful chemicals which are used as a base for different fragrance, which produce harmful Carbon Dioxide gas which when burnt pollutes the air and atmosphere, and can severely damage your health. Not many manufacturers use the original the high quality natural material nowadays, as we do.
So what we are offering to God ?, surely we want that everything we offer or use be of the very best quality availably, and at a reasonable price. We have brought that tradition of high quality incense sticks at an affordable price, for the pleasure and benefit of one and all.
For more information contact Mohit Kumar
Incensetemple info@incensetemple.com

---

Finest Incense and Oils
Pure Incense, the worlds finest incense now on-line!
http://www.pure-incense.com/
Wrapped in 50 gram bundles, it will be posted to your home and soon be taking place of all your aromatherapy needs. On this site you will find all the ingredients that make up these ancient recipes, plus a fascinating insight into the making and consciousness behind a product that is made in a devotional spirit - where purity is the most important element but.....it has to smell GREAT!
Pure-incense.com's natural sticks are steeped in over 200 years of family history using timeless recipes passed down from father to son.
Made with focused consciousness within a family atmosphere, free from exploitation, we are happy to be able to offer you the finest range on the planet.