Bhakta dasa ACBSP - India - USA - Bangkok, Thailand
updated 26th August 2016
22nd March 2015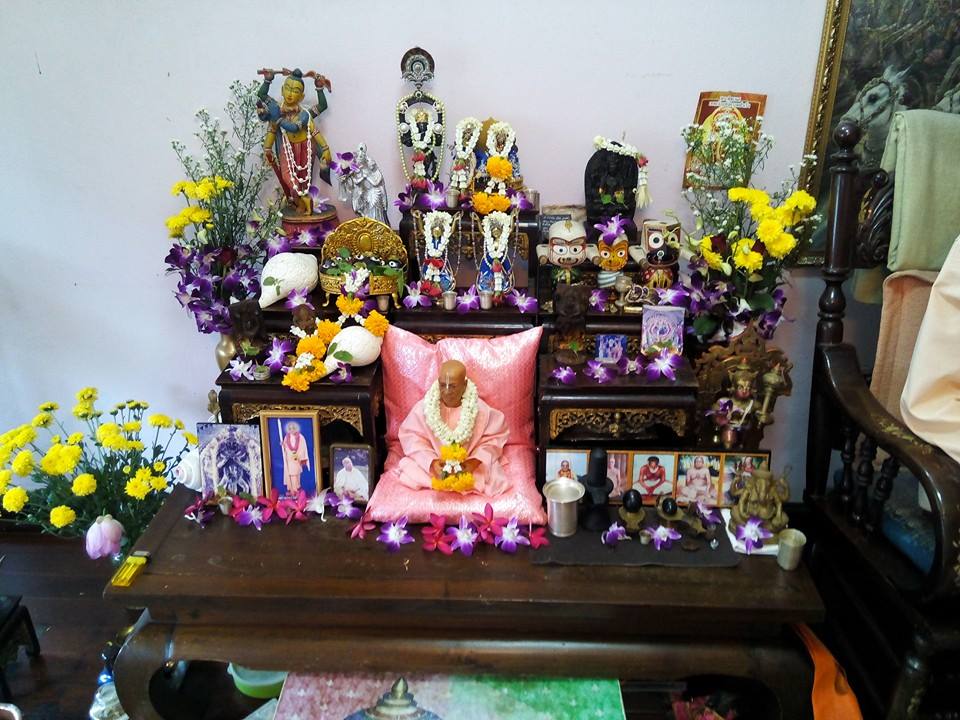 Our humble altar on Janmastami here in Bangkok 2014

---

18th May 2011

Technically we are in Samut Prakarn about 300 meters from the Bangkok border.

Nrsimha Chaturdasi 2011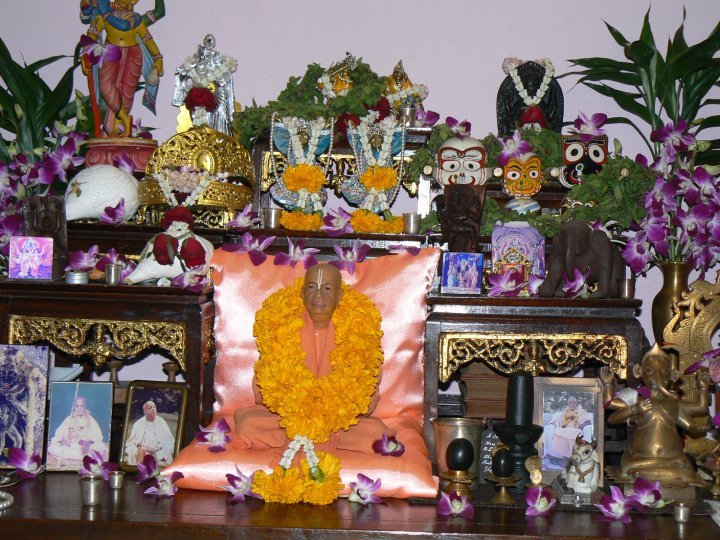 The Altar
Nrsimha Chaturdasi May 16, 2011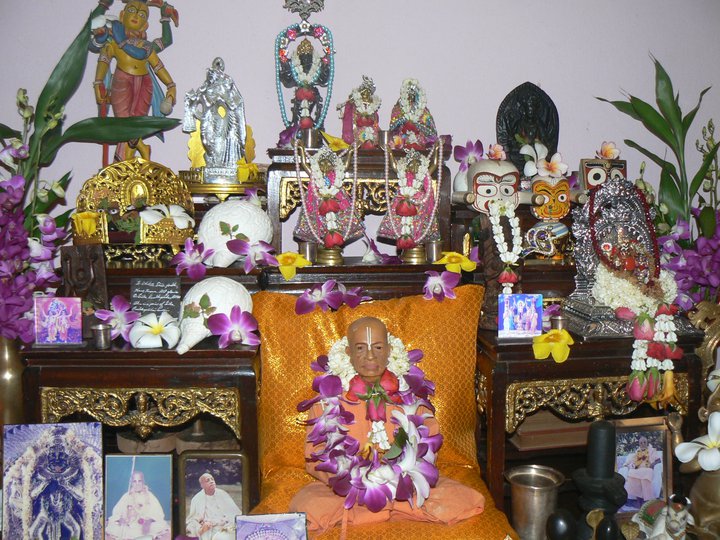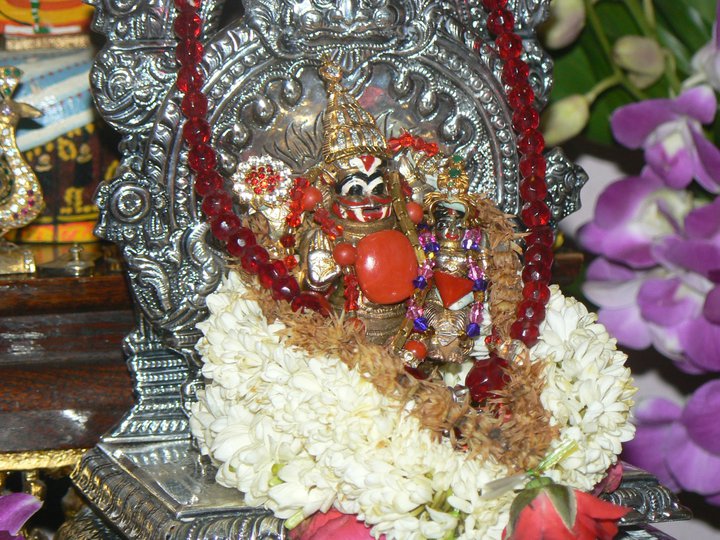 Lord Lakshmi Nrsimhadeva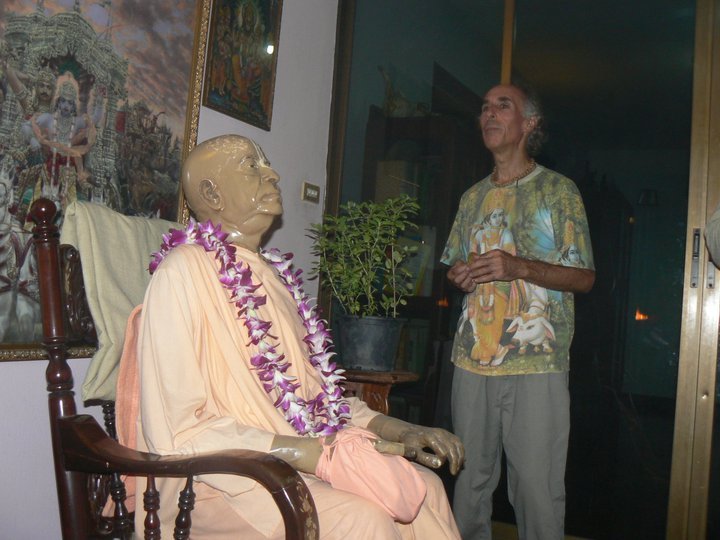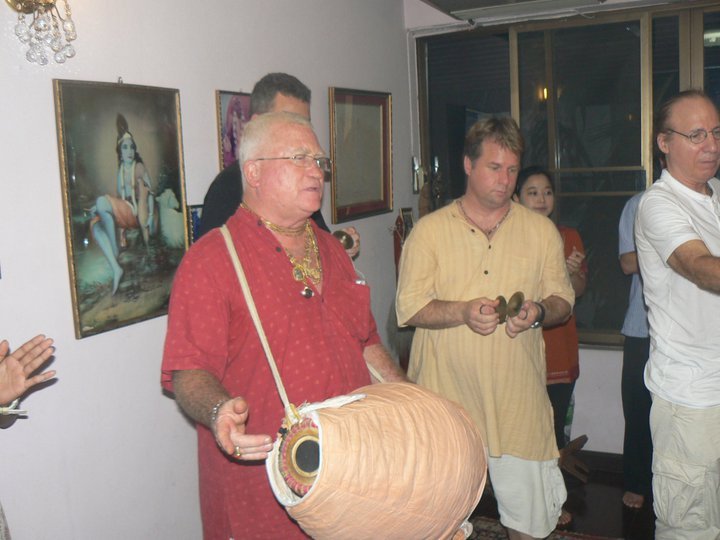 Gurukrpa prabhu ACBSP leading arati
Nava Yauvana dasa ACBSP offering arati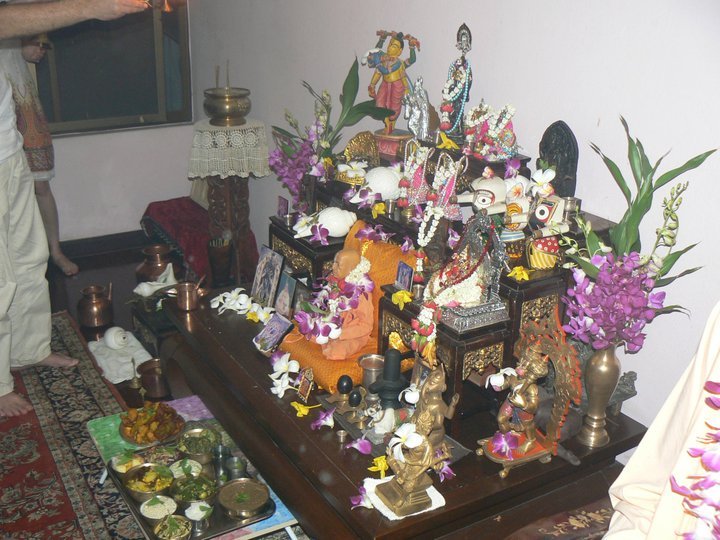 His Divine Grace Srila Prabhupada Blessing All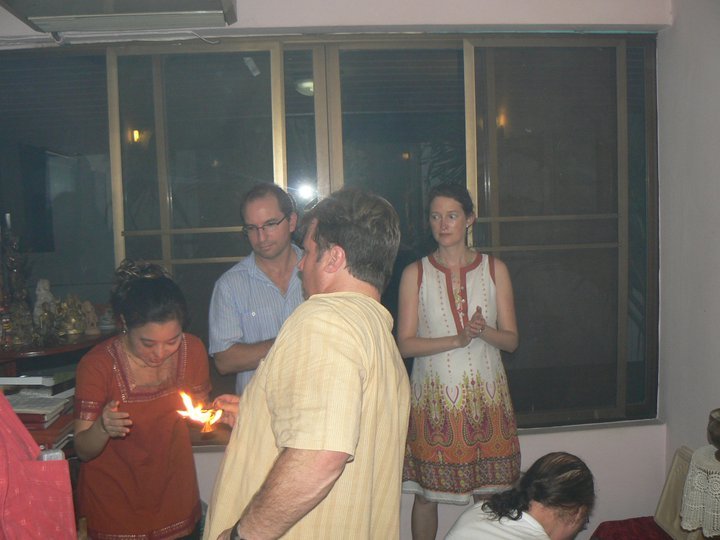 Jagadananda offering the ghee lamp to the assembled devotees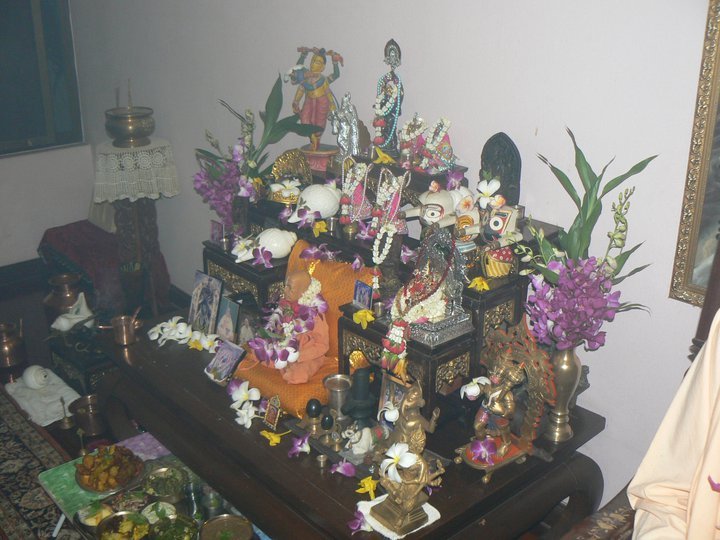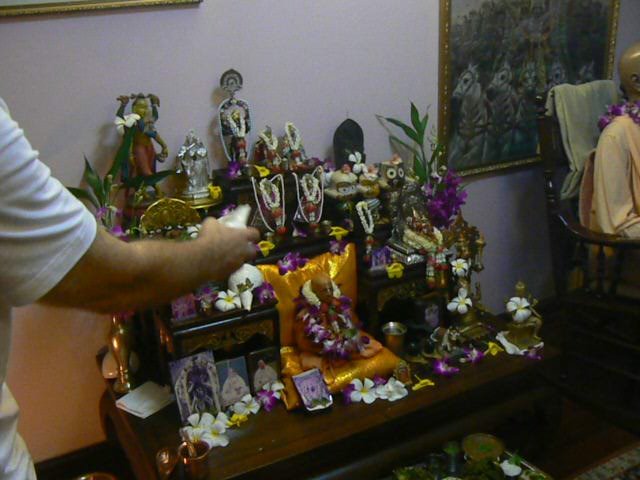 look carefully and you can see the Silas just above Nava Yauvana prabhu's wrist.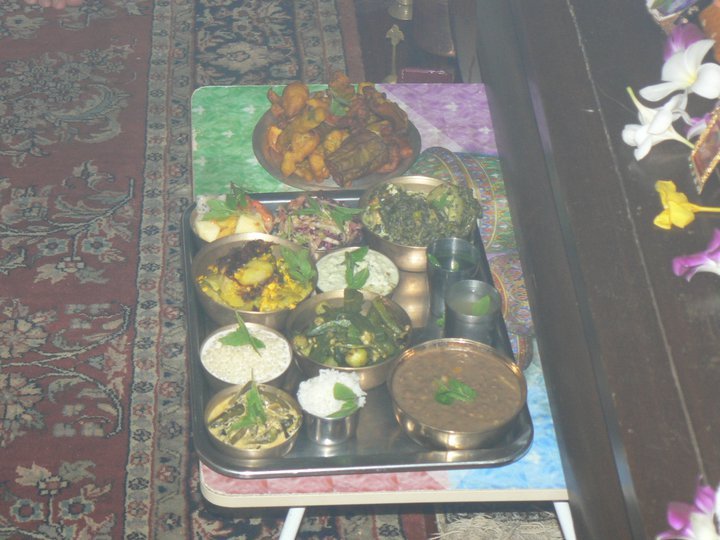 Lord Nrsimhadeva's Feast
This feast was truly from Vaikuntha. All the devotees and guests kept going back for more repeatedly.
I was amazed at how little was left, as at the beginning it looked to me as though we'd cooked four times more than required.
---

22nd November 2003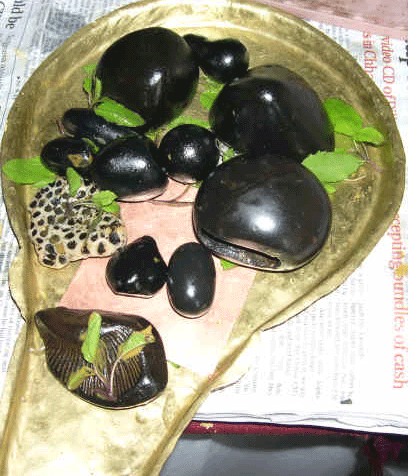 My Silas have come to me since 1993 when Bala das returned from Muktinatha and gave me several silas he has picked from the Gandaki. Later I was in Dhaka, Bangladesh and found the one with the nice mouth sitting on a dusty shelf in an antique store. I convinced the owner to give the Sila to me as a gift. Actually he gave me two, and Srila B.V. Puri Maharaja selected one of them to go to Italy and be worshiped in the new Jagannatha Temple he opened in Sardenia three years ago.
Then in 2000 Prana Ballabha das went to Muktinath and he came back and gave me several more. Over the years the Shaligram's have come and then I give some to others, and then more come. At present I am worshiping 12 of them each morning with Ganga snan, chandan, oils, Tulasi, dhoop, dheep, ghee, etc. In spite of being held prisoner by the Orissa Police, the Shaligram has protected me and I have been able to continue their worship while under detention.

Your servant,

Bhakta dasa


Search here for individual Sevaks and Deities World-wide.
A-B-C-D-E-F-G-H-I-J-K-L-M-N-O-P-Q-R-S-T-U-V-W-X-Y-Z
---