Iskcon - Santiago de Chile
last updated 11th March 2007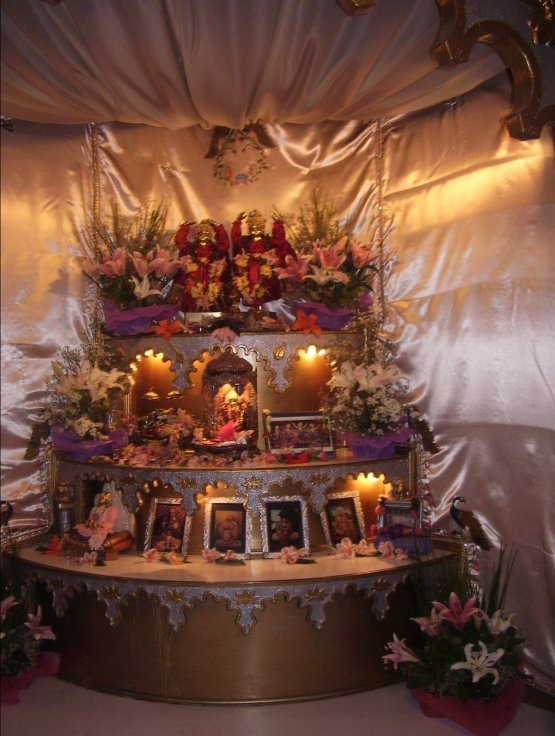 The main deities are Goura-Nitai, 1 feet brass on the upper level.
Then we have a Govardhana sila and 4-inch Prahlada-Nrisimha (in brass also) on the second level on the altar.
On Nrisimhadevas right is the Saksi-Gopal sila with
Dvarka silas and some small salagramas.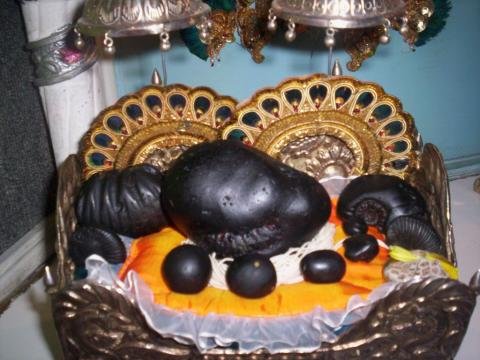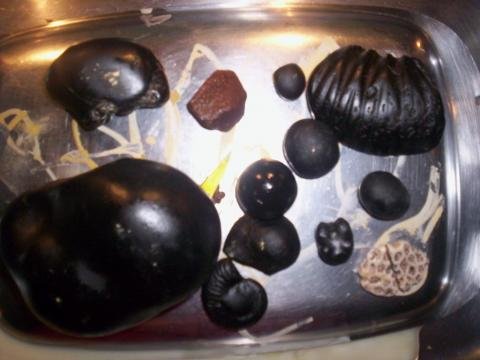 The brown sila in the middle is a Govardhan sila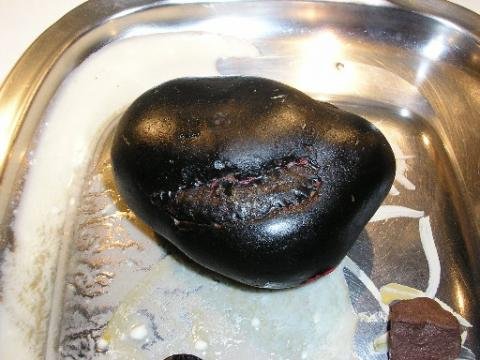 The name of the Salagram here in Santiago de Chile is Ugra Nrsimha.
The Deity was brought here over 20 years ago by a Prabhupada disciple called Dasaratha.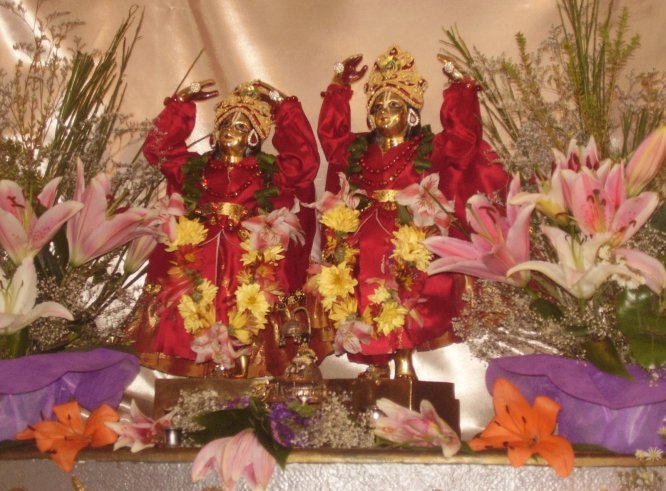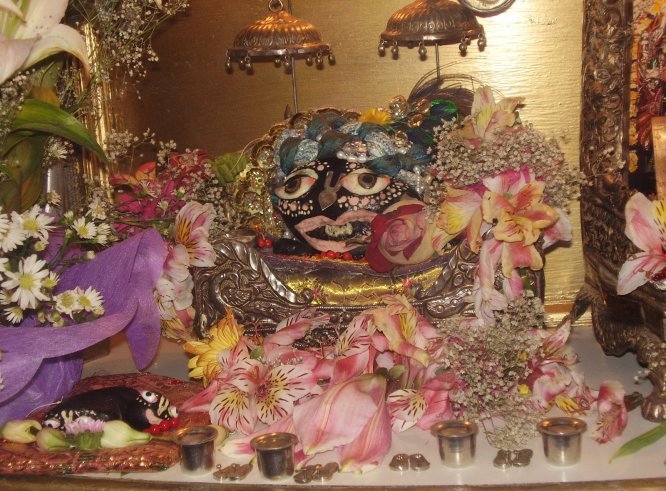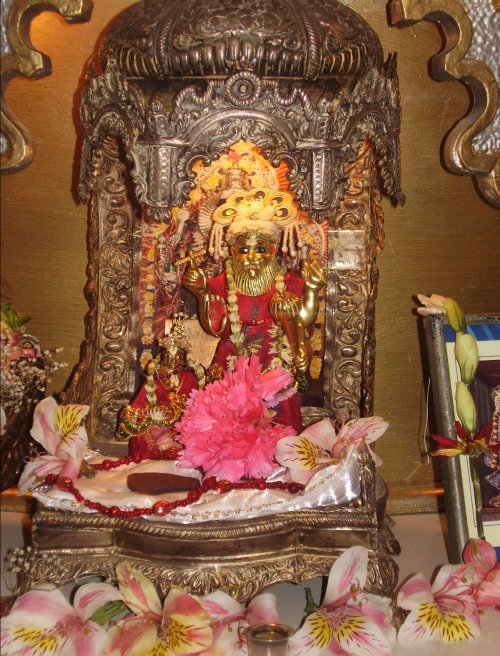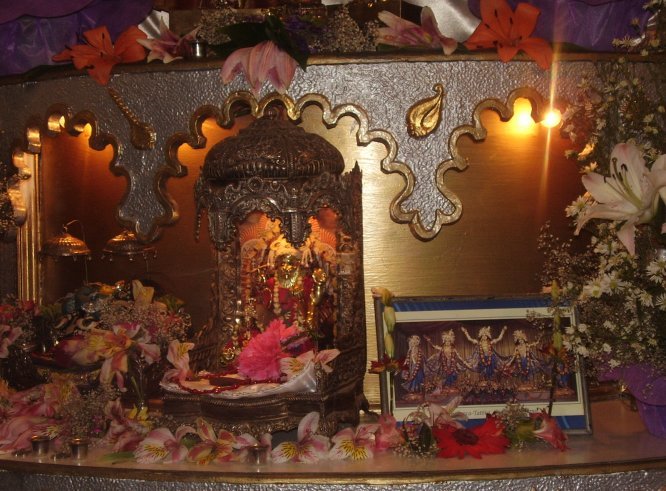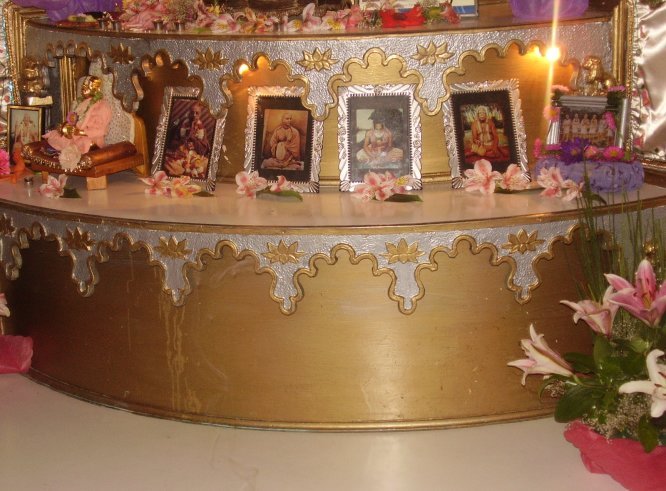 Search here for individual Sevaks and Deities World-wide.
A-B-C-D-E-F-G-H-I-J-K-L-M-N-O-P-Q-R-S-T-U-V-W-X-Y-Z

---