JTCd's page - Radhastami 2005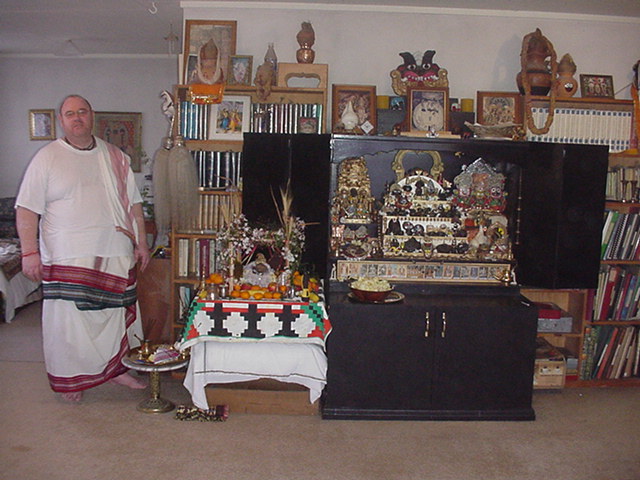 ..........just after setting everything up while waiting for the devotees to arrive my eldest daughter Kirtida Sundari took a few pics
Situated on a Sarvotbhadra mandala is the mandap where the Radhika Raman govardhan sila is seated among all manner of auspicious items.
The ears of barley sprouted up from the remnants of a yajna done in the back garden. Shastra says to use banana trees for the mandap - just not the season here in New Zealand, banana trees do grow here but not available at this time.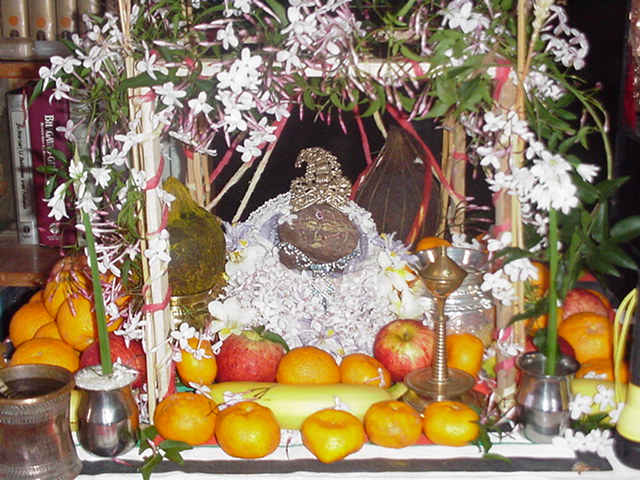 my wife made this wonderful outfit for the Sila to wear out of hundreds of jasmine flowers made into garlands and then attached to the set.
Jasmine is abundant at present, always comes out a week or so before Radhastami for Radhe's pleasure. One of the names of Radharani is Malati, and the Indian flower Malati is called Jasmine maximus in botanical terms. Jaya Sri Radhe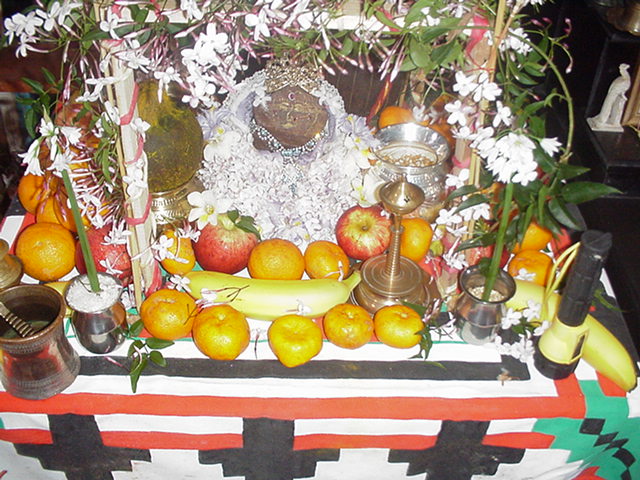 a slight difference in the angle to show all the different auspicious items we offered; flowers and fruits from the garden, eight different pots (kalashas / ghats / kumbhas) with different items in; flowers, fruits, navaratna gems, oils, five different grains, Gangajal.
The torch at the front was to show devotees in detail the features of the Sila during the program.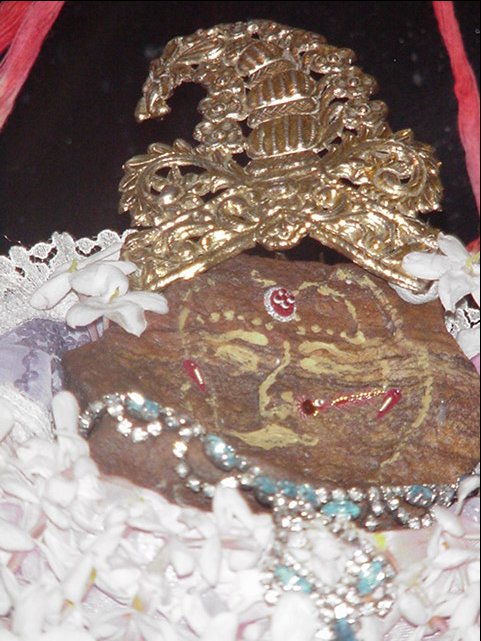 Sri Sri Radhika Raman Govardhan sila
I marked the sila with tilak to outline the natural indentation of Srimati Radharani's face that are manifest in this yellowish Govardhan sila. Especially on the other side the colour of the Sila is very yellow. As you may know Vritti Chintamani of Srila Vishvanath Chakravarti Thakur says that where a yellow mark is there on Govardhan indicates thisis where Radharani had some connection - pastime - presence - lila, whatever, all the above........... you can see more clearly below the face. We found this Sila at Govinda kund in March, it was given by a Brijbasi, my son Gaura Gopal, my inside man.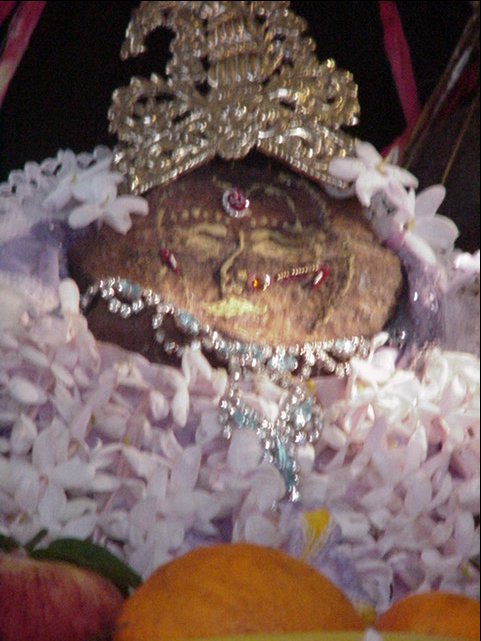 Sri Sri Radhika Raman Govardhan sila - different angle to show the naturally manifesting face of Srimati Radharani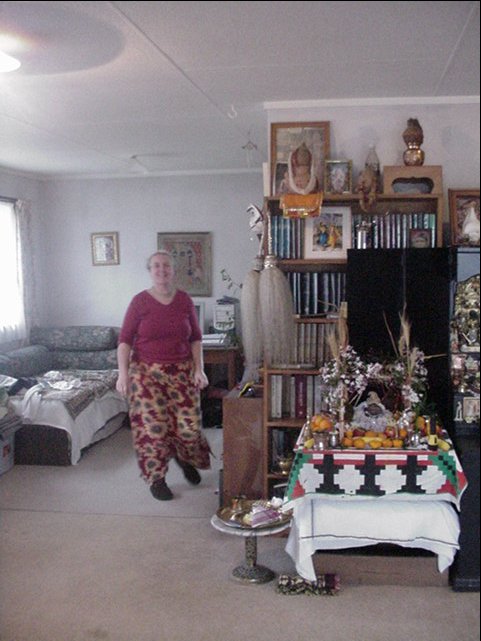 hahaha we called my wife from the kitchen, she'd been cooking all morning while I was doing the puja and setting up the mandap. My daugther called her and as she unsuspectingly rounded the corner from the kitchen she got in the picture.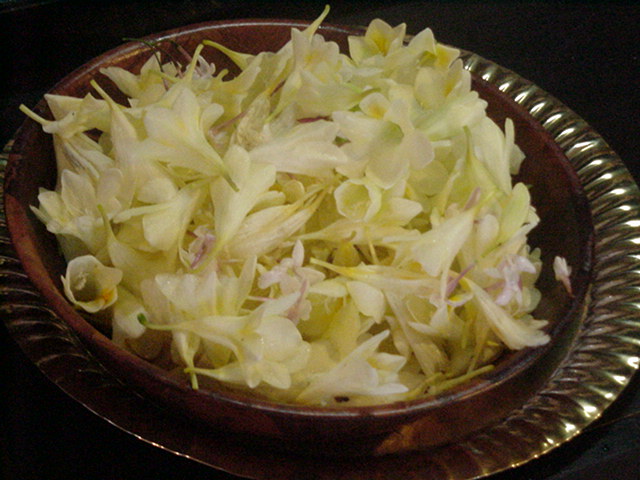 Fragrant freisia flowers to offer to Sri Sri Radhika Raman Govardhan sila