2007


This section is from Gaura Purnima 2007 and a festival we had during Purushottam Adhika Maase June 2007

Their Lordships wearing the new set my wife made for Gaura Purnima - yeah I know you can't see it, more pics below.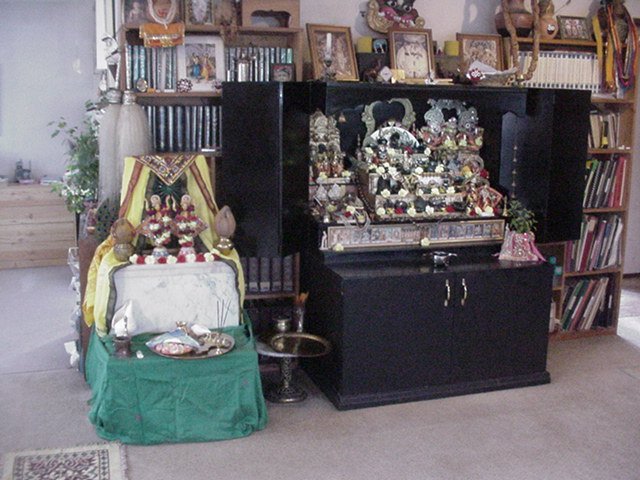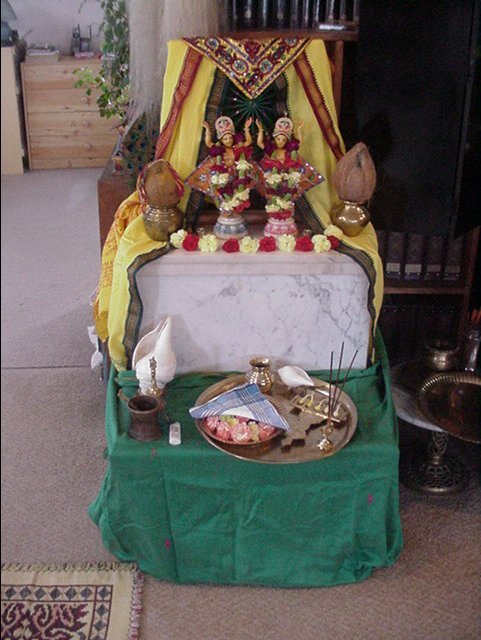 Trivikram and Sumukhi's Gaura Nitai poped in for the festival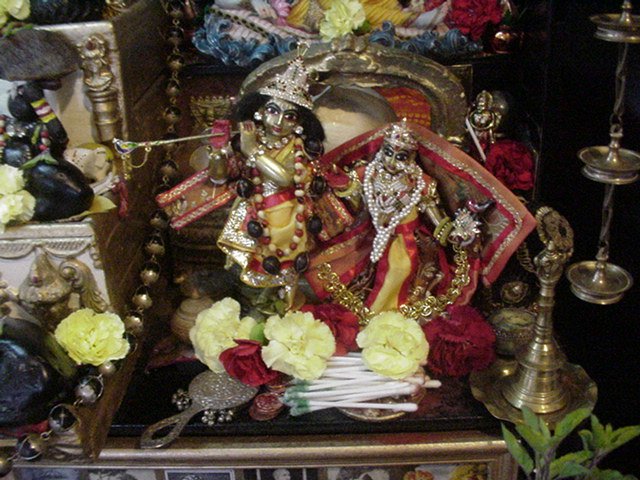 Sri Sri Radhika Raman in the New set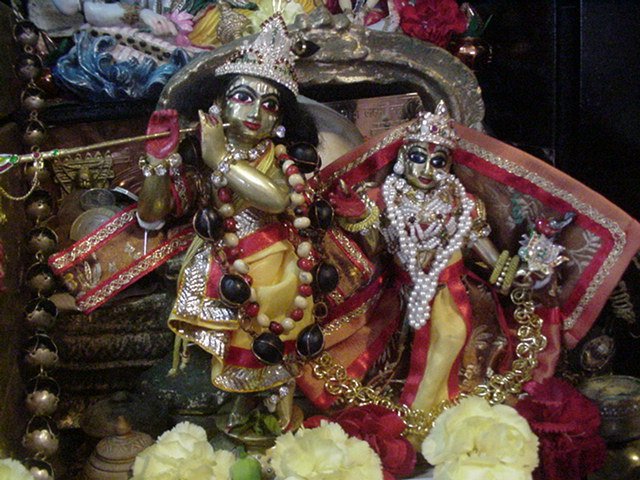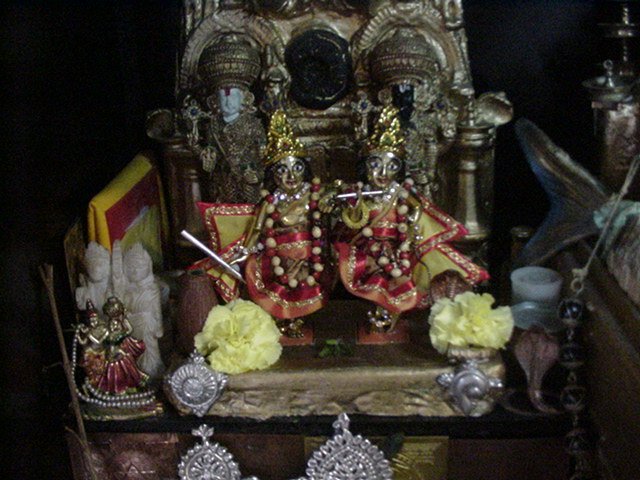 Krishna Balaram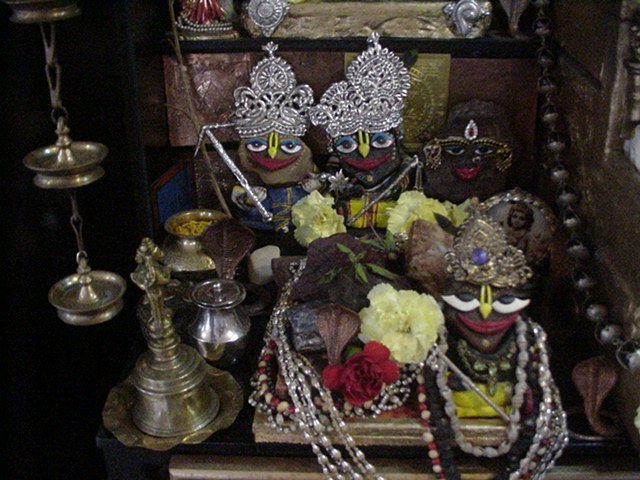 Giriraje - a mini Govardhan hill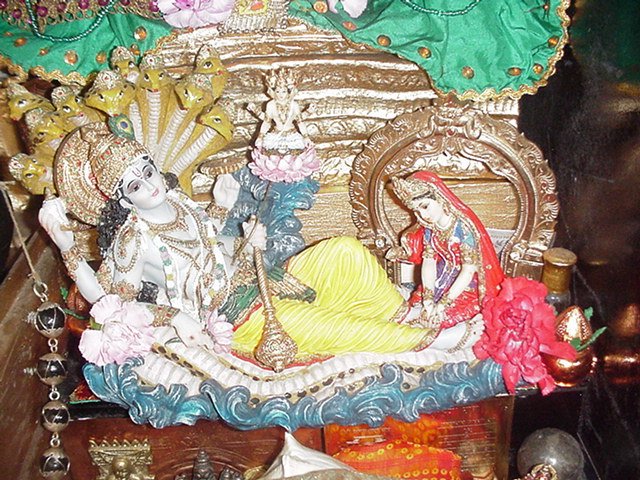 Sri Sri Ranganath Ranganaiki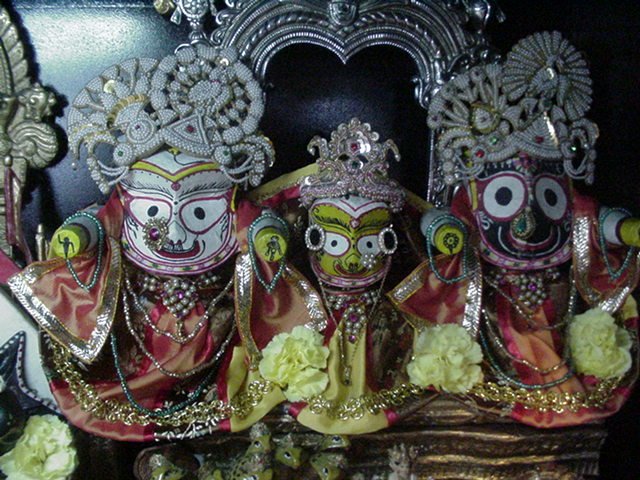 Jagannath Baladev Subhadra (not in the order, hahaha)
Transcendental visitors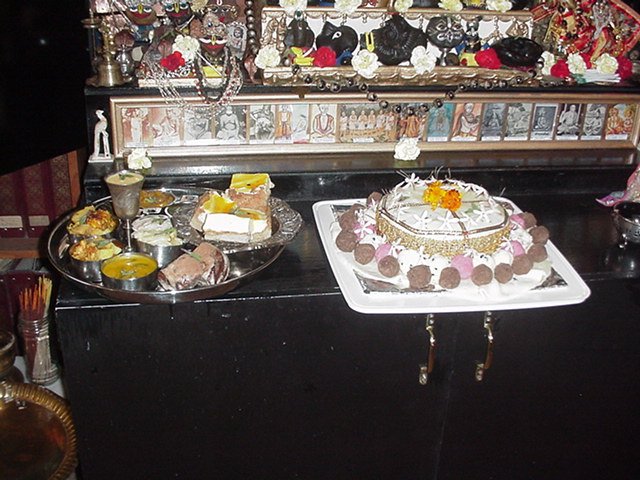 The offering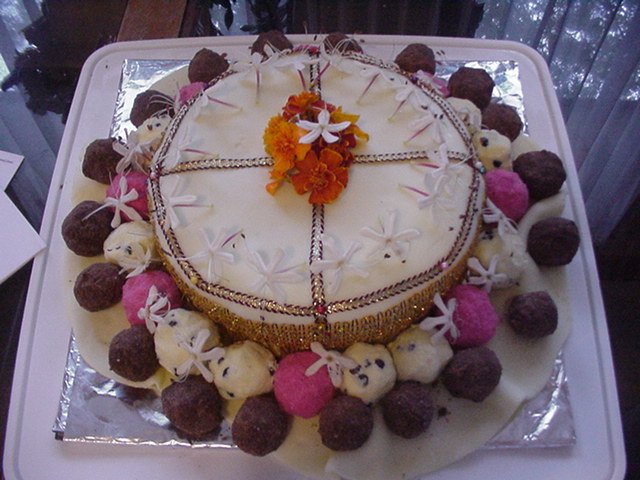 the cake

Purushottam Adhika Maase June 2007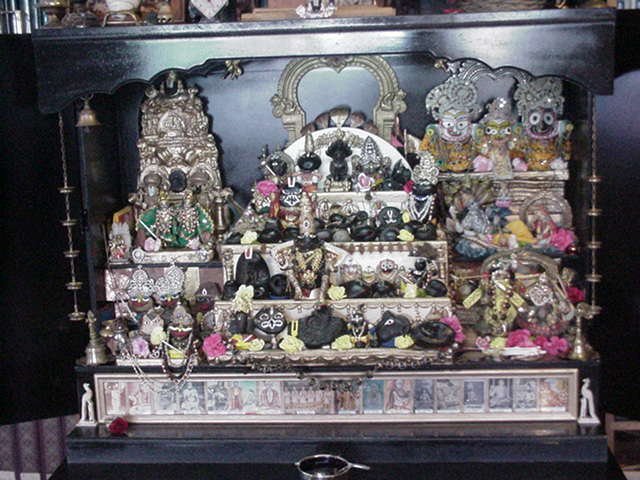 .....you really have to be there to appreciate it all.
mother Ranganaiki keeping the Lord happy with Her loving seva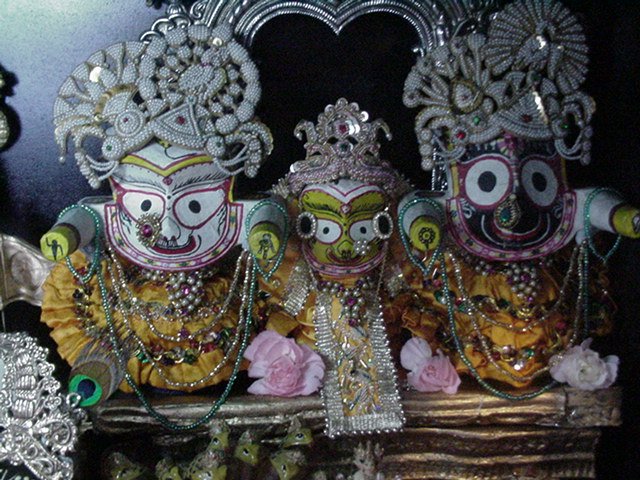 This is the first set my wife made for JBS way back many Moons ago.....
Krishna Balaram ki jayho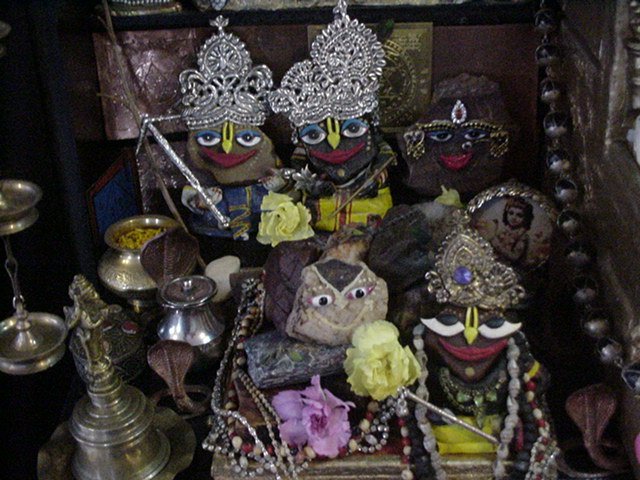 Thonuvela Balaram with the uniquie tilak - the brown is a natural mark on the otherwise white Govardhan shila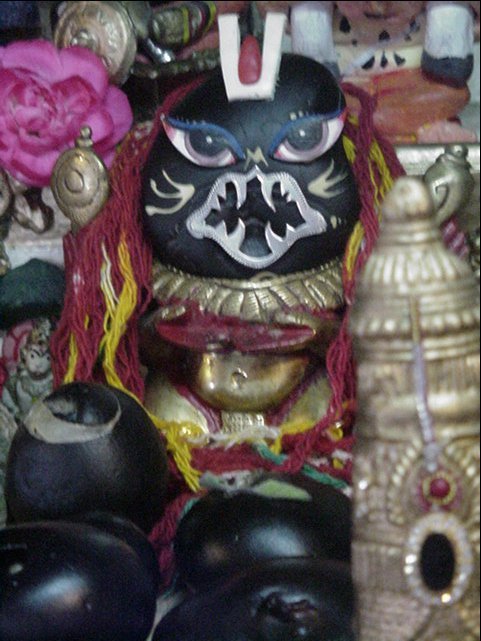 Pavana Nrsimha ki jayho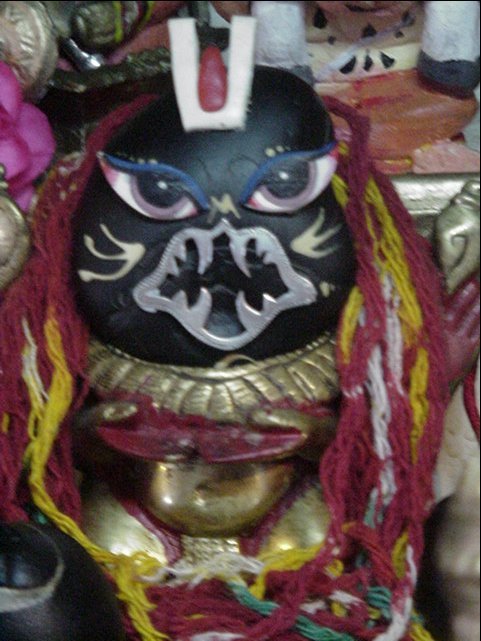 with His new eyes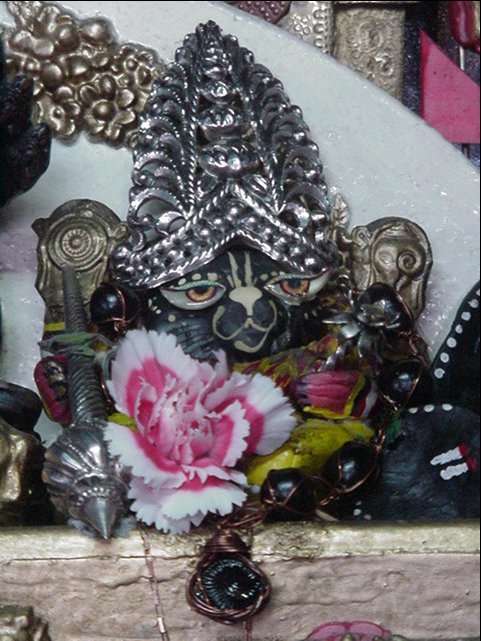 talking of new eyes, our Pradhan sila, Chaitanya Nrsimha looking His usual amazingly blissful Self
........we had a bit of a seating change round, you know sometimes when the kirtan stop and Everyone finds a new seat....... well, it happens here too from time to time. This time Gopinath is finally seated on top of "the body of Gopinath", a project that took many years for my head to get around, then one day by the Lord's mercy it came to me and we made the vesha for Them to sit on (actually you all know They made the vesha, I was just "the hands").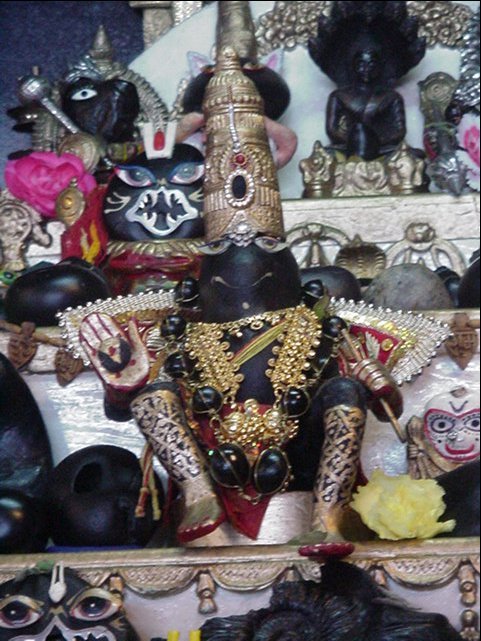 Radhika Raman Salagram with new eyes and happy smile
These eyes were kindly sent by mother Madhurya Kadambini, see her page.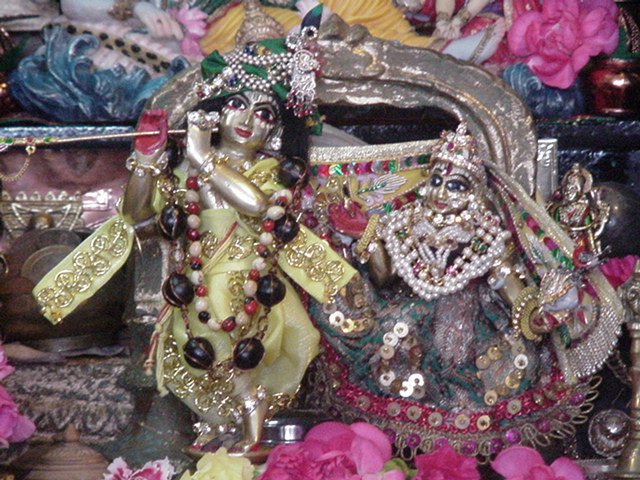 Sri Sri Radhika Raman murthy


---


Search here for individual Sevaks and Deities World-wide.
A-B-C-D-E-F-G-H-I-J-K-L-M-N-O-P-Q-R-S-T-U-V-W-X-Y-Z