Govardhan Puja 2006
last updated 23rd October 2006
Unfortunately this year we had a REALLY small crew, half the community went down to the Christchurch temple to be with one devotee Yogamaya devi dasi who is in the final stages of leaving her body from cancer. Our kids were in Auckland at the temple there, as were another couple of families too. So we were left with just three partial families. Still all the devotees, young and olde (all being eternal) had a wonderful time chanting, singing bhajans, hearing about the wonderful Govardhan puja lila, placing all the foodstuffs around the Govardhan silas for Their pleasure, partaking of the Lord's sacred prasadam remnants, and offering candles to the Deities while singing Damodarastakam.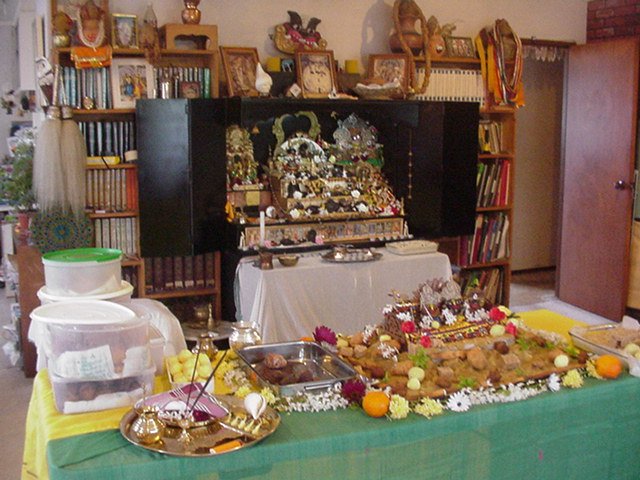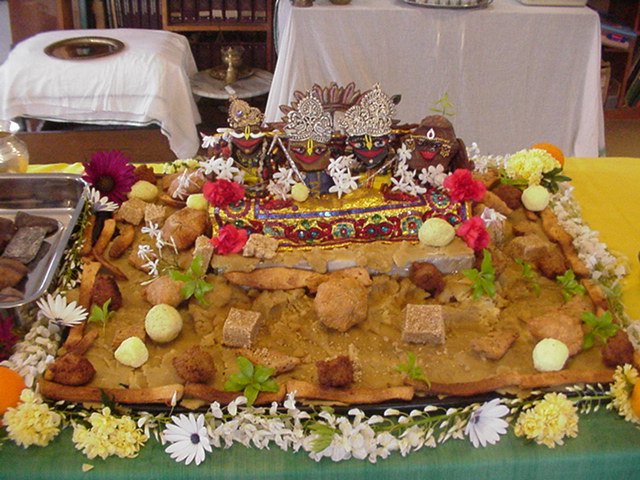 Vithal-Giri, Kanaih-Balaih and Radhika-Raman Govardhan silas atop the hillock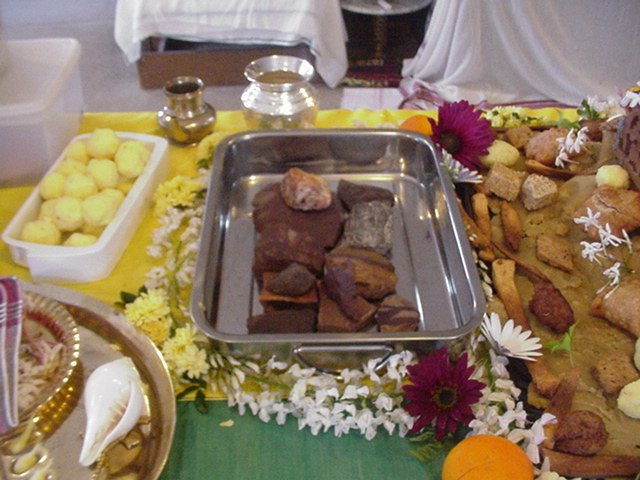 a few more Govardhan silas waiting to be bathed in rose scented milk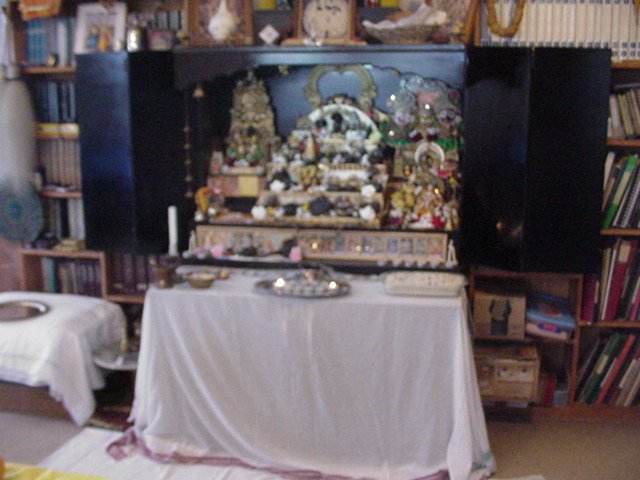 hahaha I thought it was my eyes playing up........
all set up ready for the Damodarastakam and Akash Dipa vrat (offering lamps)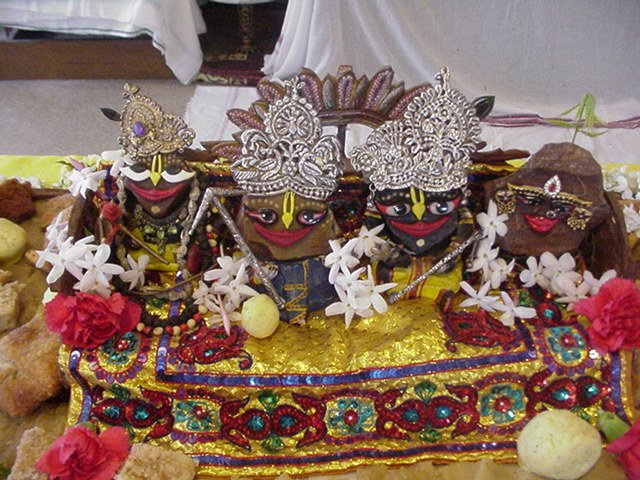 a bit of a close up of Vithal-Giri, Kanaih-Balaih and Radhika-Raman Govardhan silas atop the hillock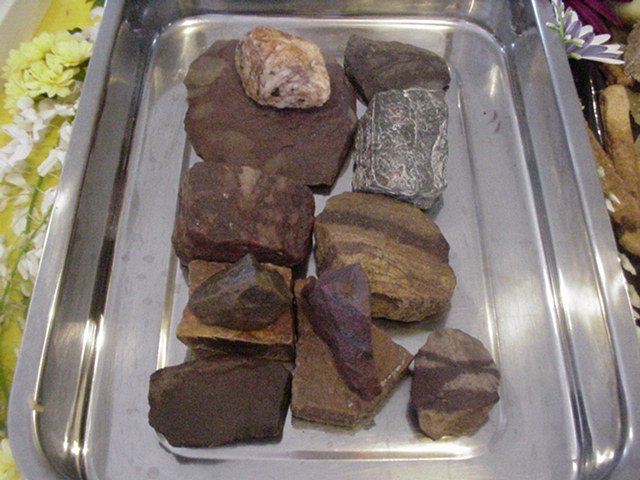 Some of our wonderful Govardhan Silas ready for bathing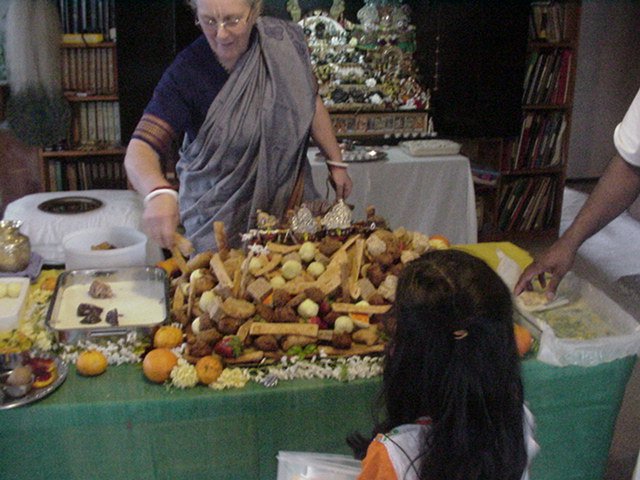 devotees piling up all the offering to Giriraj on our little hill as they circumambulate in Kirtan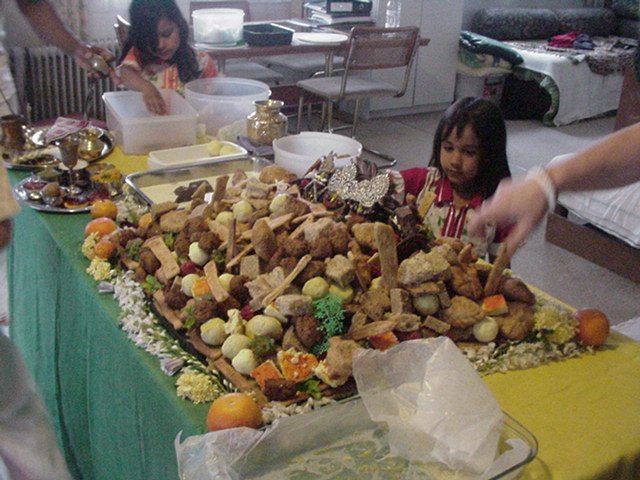 So much was offered to the Lord to fulfill the Annakuta; Kachoris, samosas, Kastha nimkis, Cheesey baked bread sticks, several kinds of Simply wonderfuls, Mathura Peda, Sandesh, Poornam, Badam Katlee, Halavah, Carob dipped strawberries, plus of course the actual offering plate with Palak panner, Avial sabji, Rice, Dahl, Rhubharb chutney, Rasagullas, and a wonderful grapefruit and whey drink, plus tangelos and manderines from the garden.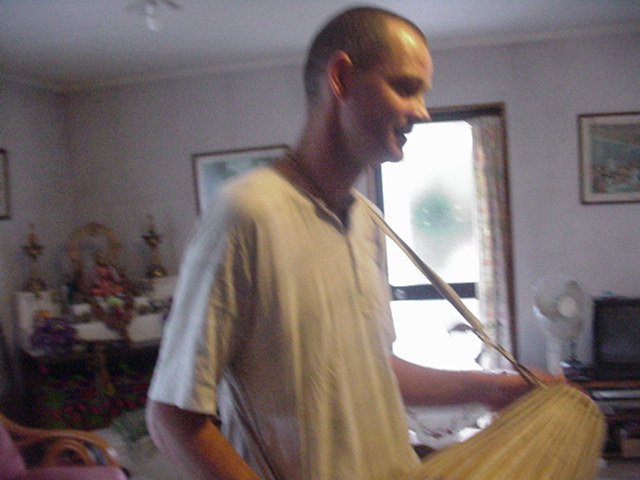 Ramachandra prabhu leading the kirtan as we all circumambulate the hill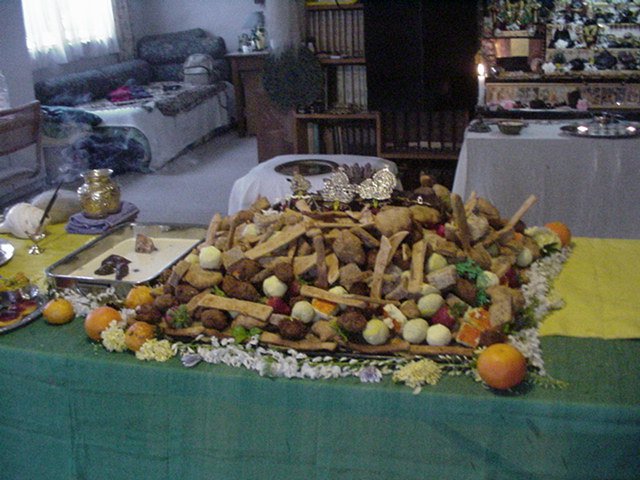 They are under there somewhere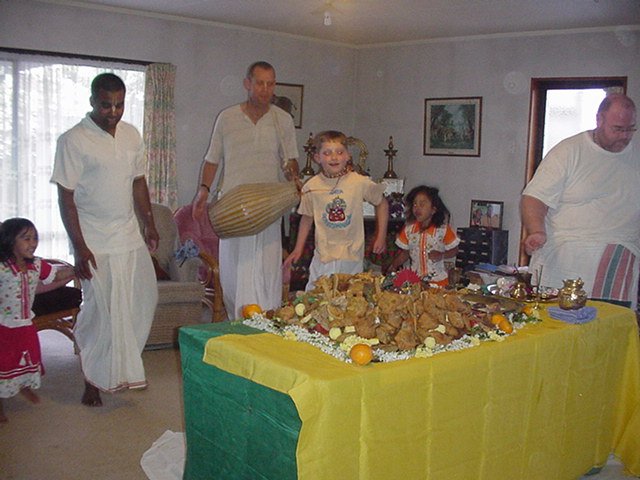 devotees dancing in ecstacy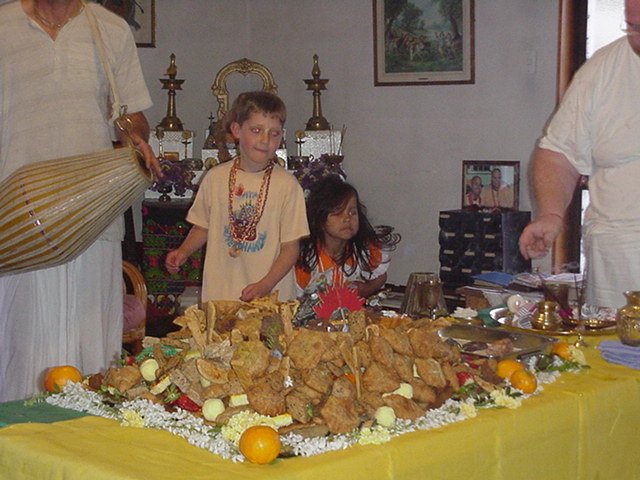 just about to remove the Lord from the hill so everyone can honour Giriraj mahaprasadam
...needless to say there were a few "take aways", friends and neighbors, and all the local animals all get prasadam too.

---