Sri Raam Navami 2012 - JTC's & Vedavati's

1st April 2012

You may find the pics are in duplicate, the reason being I took some pics and my wife took some when she did the offering.
She did an amazing task cooking and organizing all of us (that's what she does lol), and I knew if I cut any of the pics she took there would be hell to pay,
and I'm really not that masochistic lol.

I'd also like to make a special mention of Srimati Kailash Bhudhra for her kind donation toward the program, may Lord Raam bless her and her family.
Also all the devotees who came and took part without whom it wouldn't have been the same.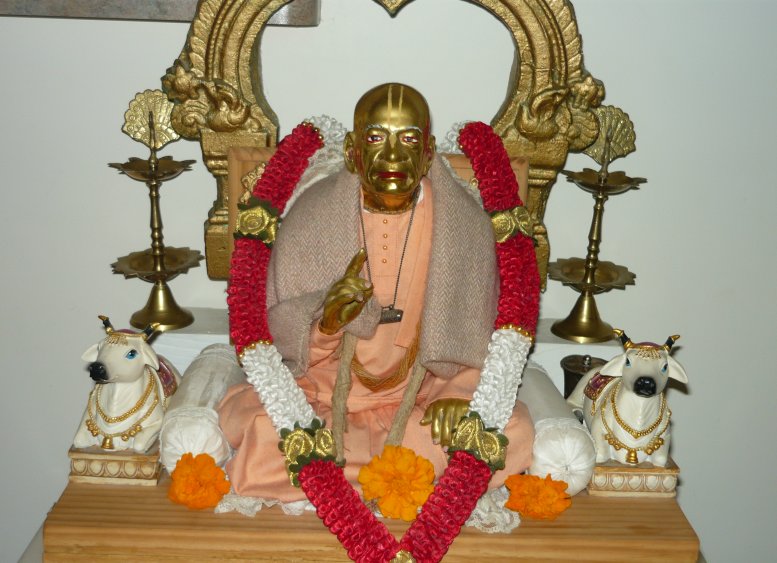 Srila Prabhupad ki jayho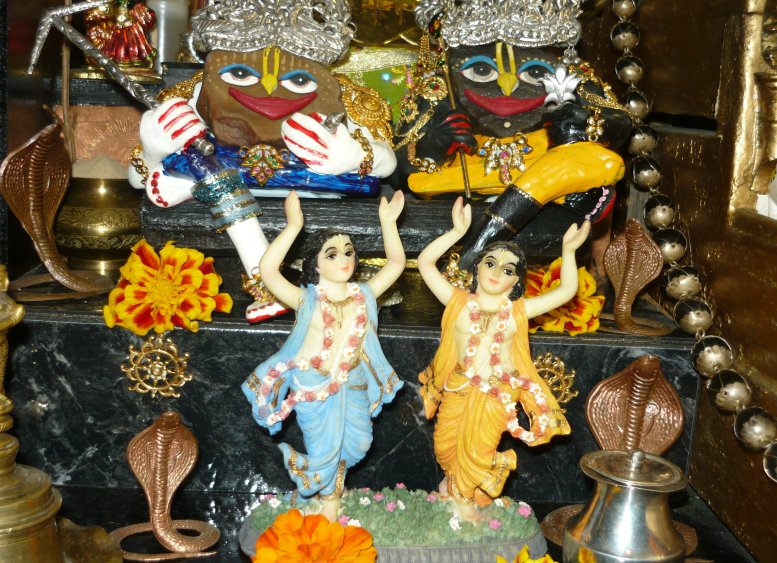 Sri Sri Nitai Gaura
and above Them Kanhaih Balaih Govardhan silas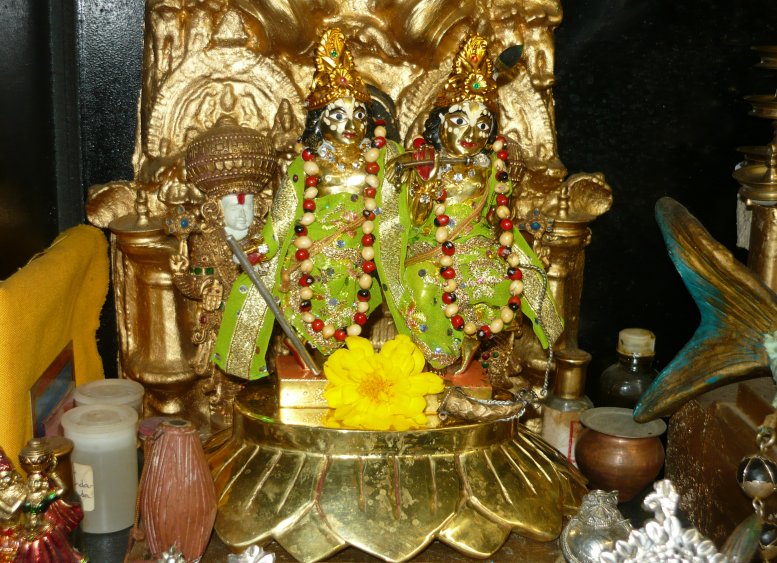 Sri Sri Krishna Balaram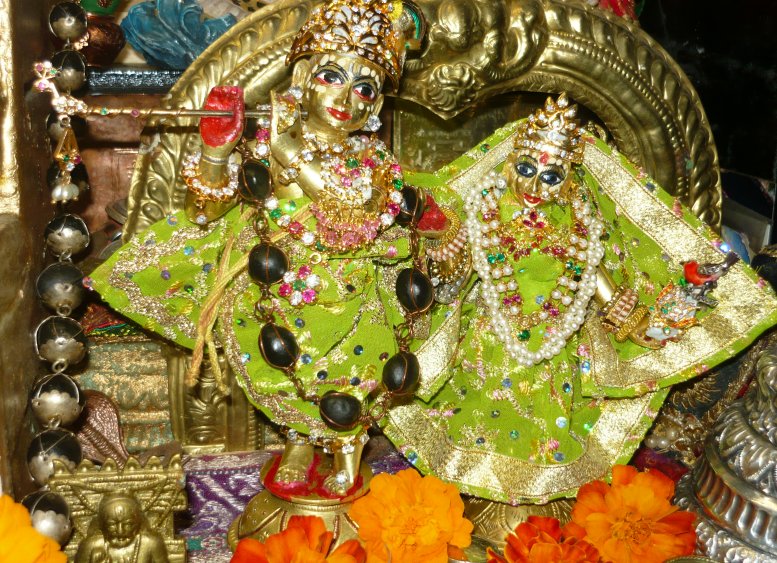 Sri Sri Radhika Raman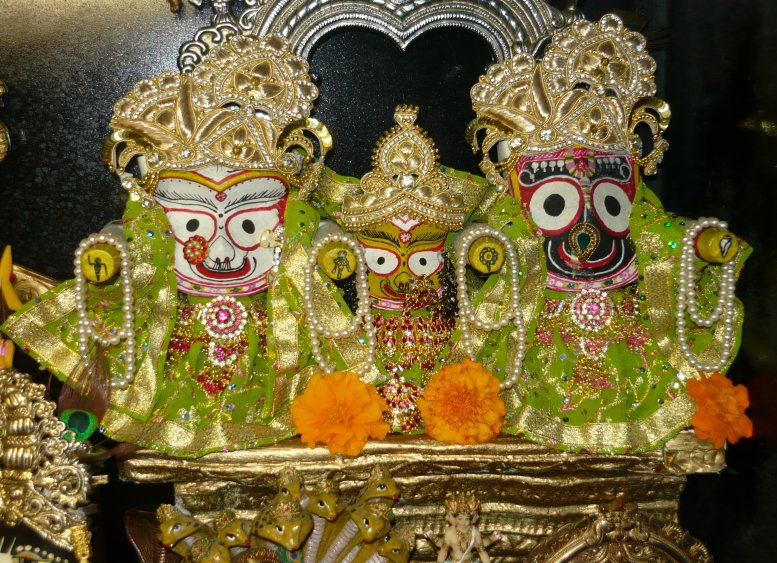 Sri Sriyuts Jagannath Baladev Subhadra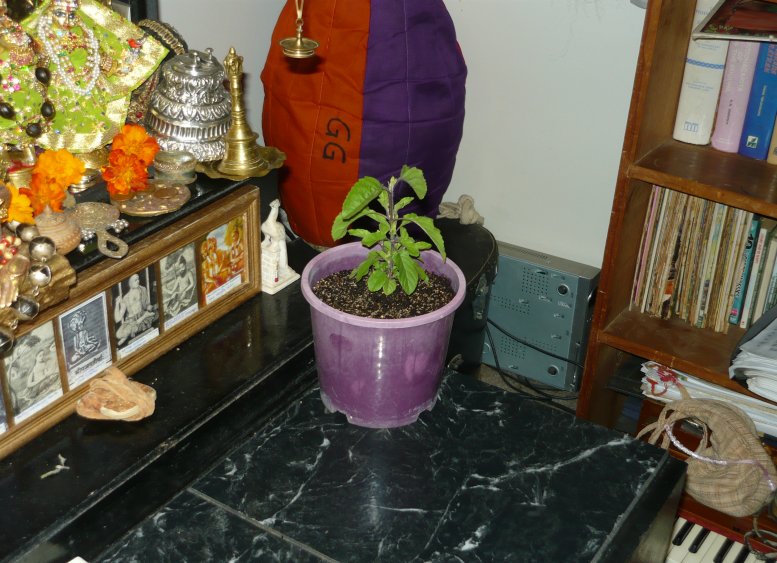 Srimati Tulasi Devi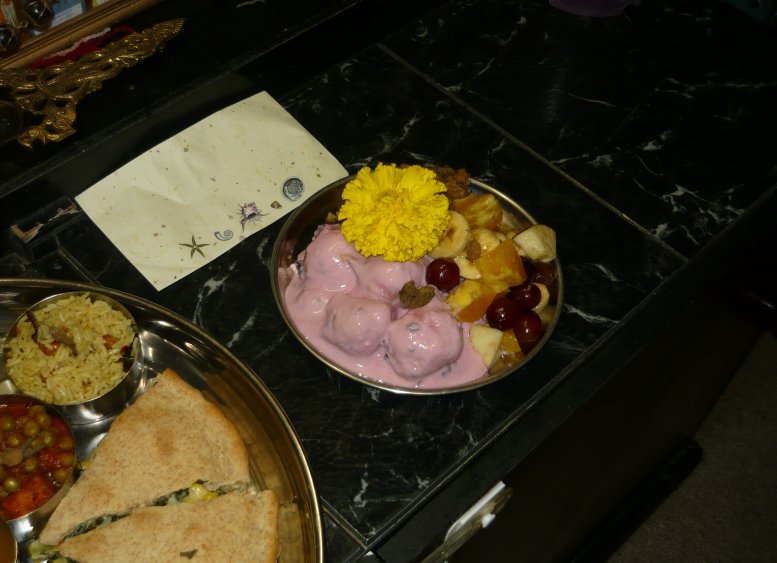 The sweets were :blackberry malpoura, Halavah, and fresh cut fruit salad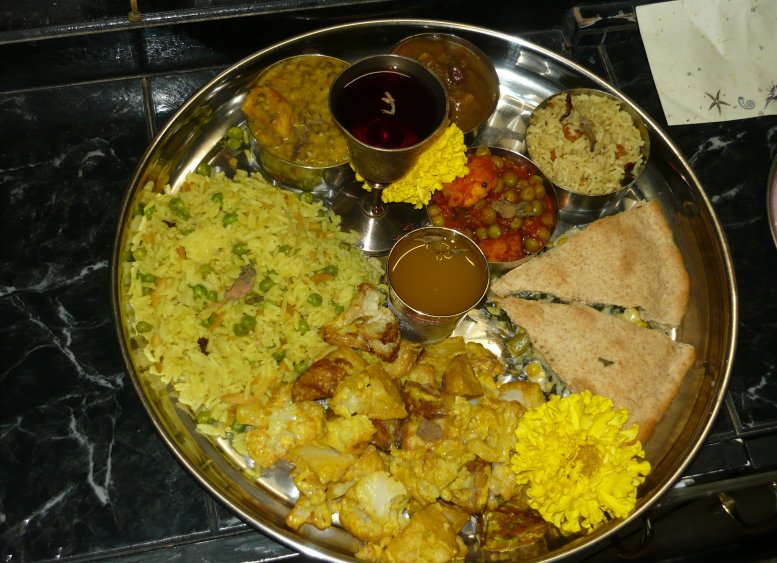 The savoury plate was: Rice with cashews and peas, and rice with almonds, cauliflower-potatoand sour cream sabji (aloo gobi), tomato and fried paneer and peas (matar paneer), Rhubarb chutney, mung dahl with curds, spinach-corn kish pie, black currant juice drink, orange and peach juice drink.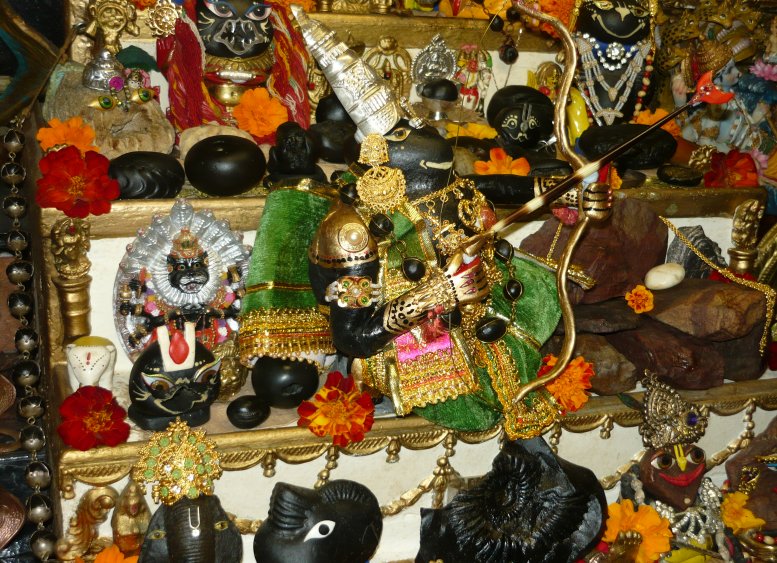 Radhika Raman Salagram dressed in His Raam vesh with kodanda (bow)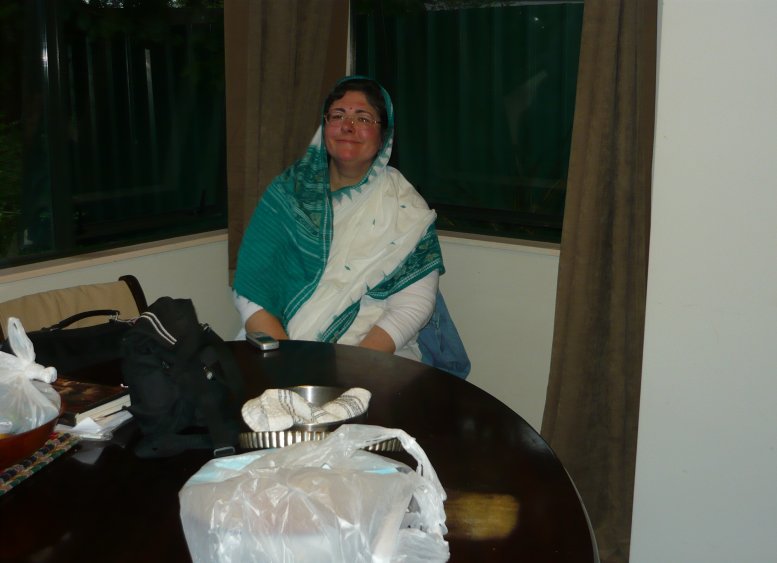 mother Sita seva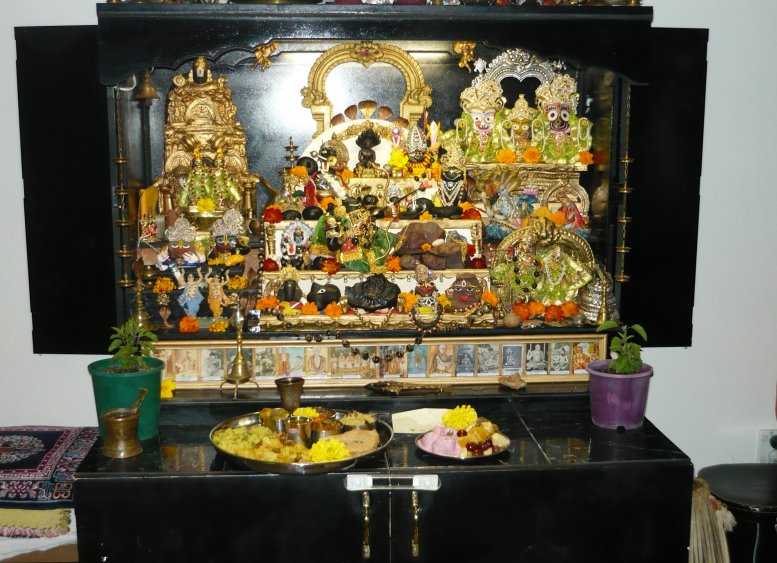 The altar after the offering was made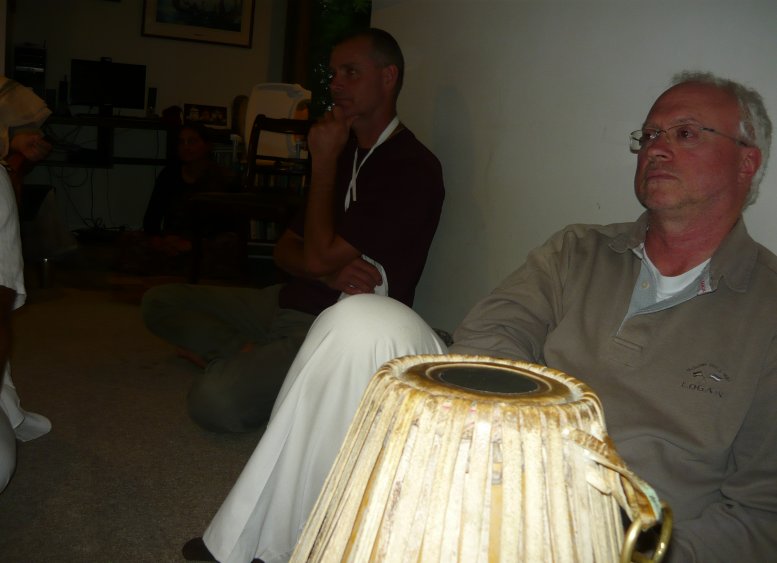 Ramachandra prabhu (left) Gaura nataraj prabjhu (right)
Sailesh (left) and Mahesh (right)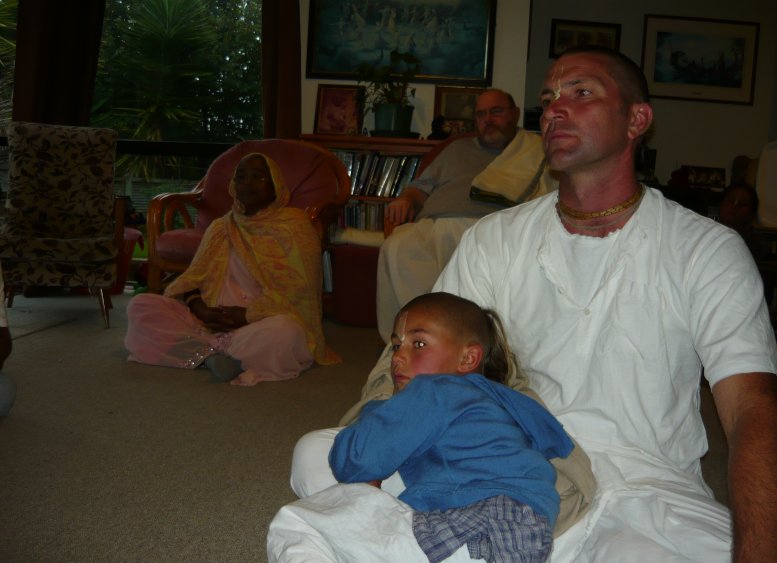 Sailesh prabhu's mother Geeta (left) yours truly JTC (back right)
Forground Bhakti and Gopaladev prabhu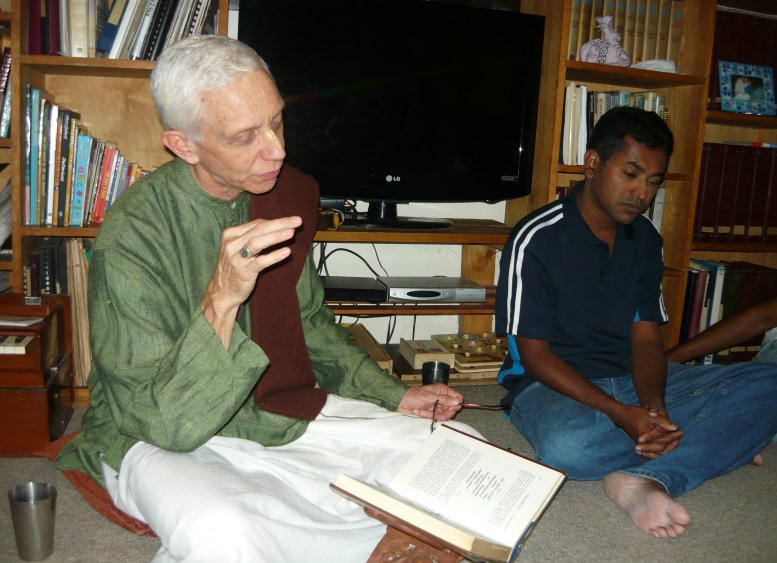 Atmananda prabhu ACBSP gave the class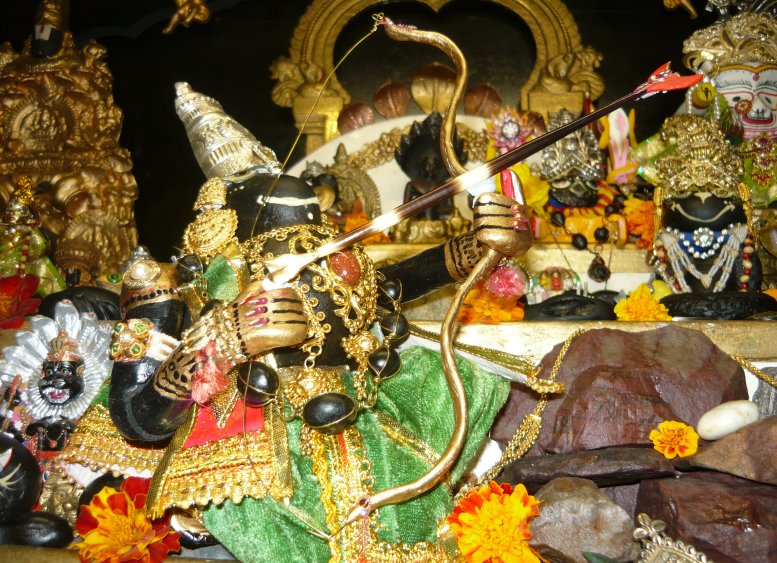 another shot of Radhika Raman in Raam vesh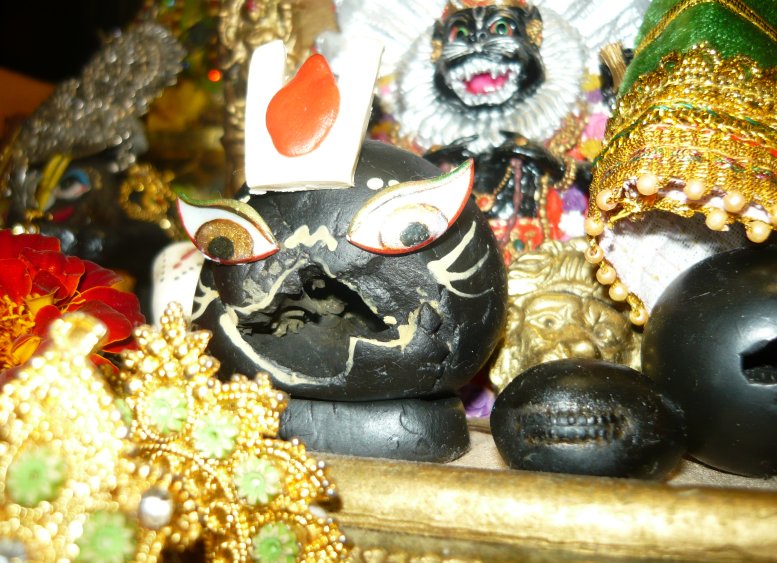 a view into Laxmi Nrsimha's mouth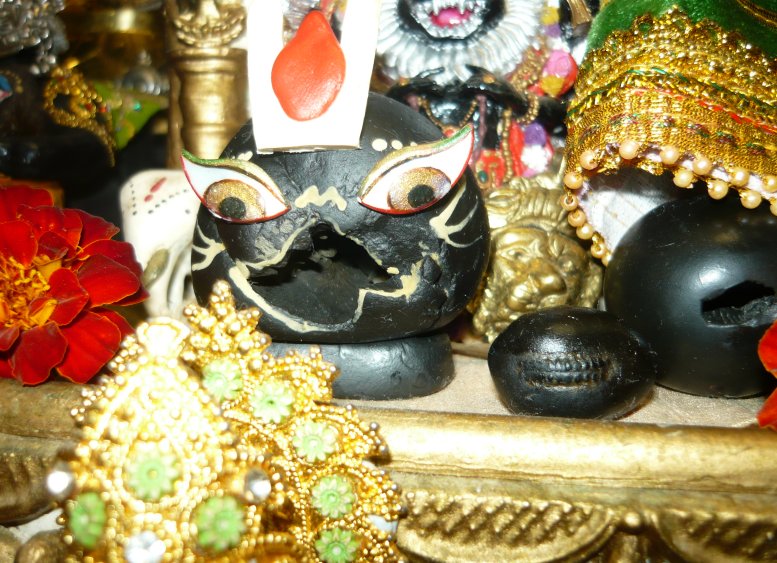 Laxmi Nrsimha, Alpadwara Hari, Sankarshan Nrsimha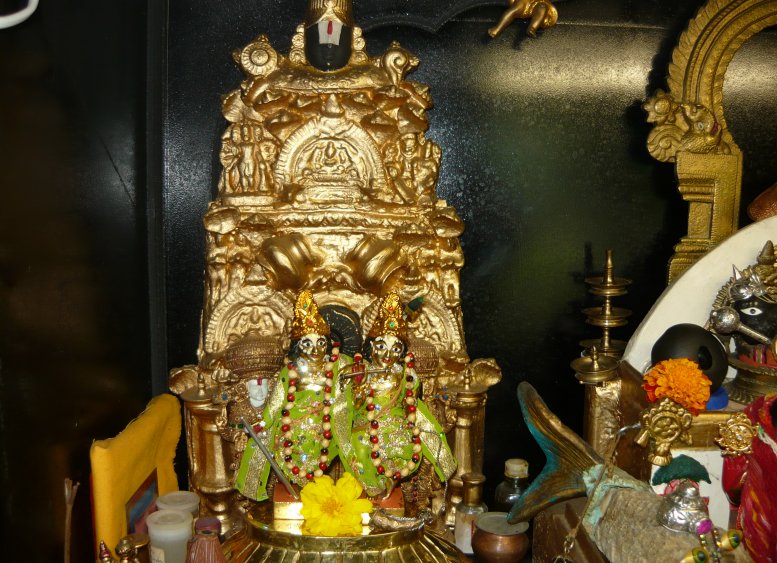 Sri Krishna Balaram murthys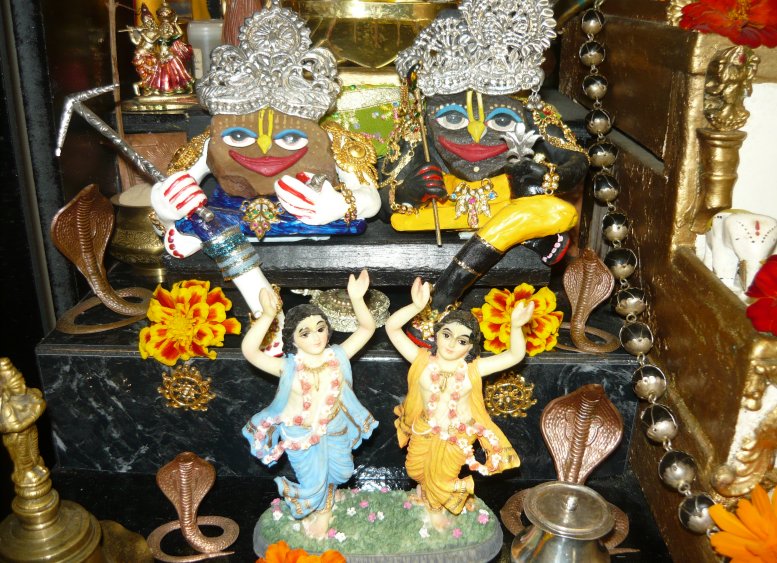 Sri Sri Kanaih Balaih (Krishna Balaram Govardhan silas)
and in front Nitai Gaura
and down the side some of the 54 Saligram vihara necklace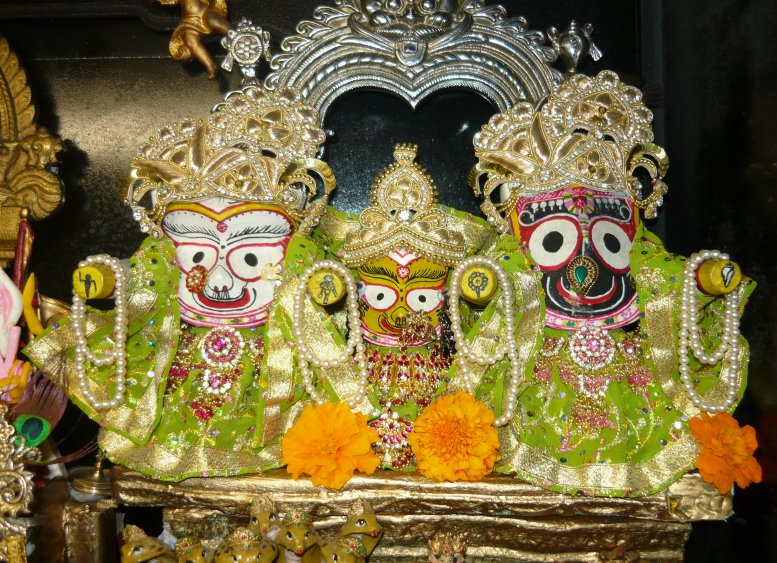 Sri Sriyuts Jagannath Baladev Subhadra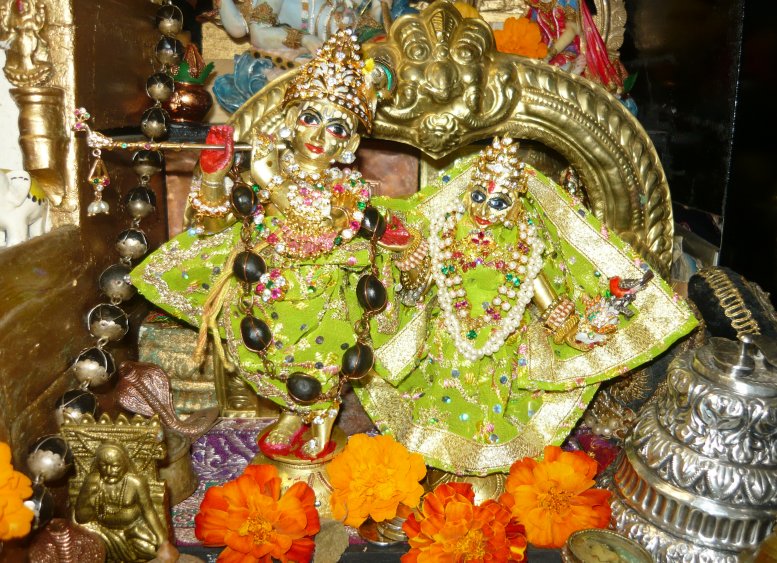 Sri Sri Radhika Raman murthys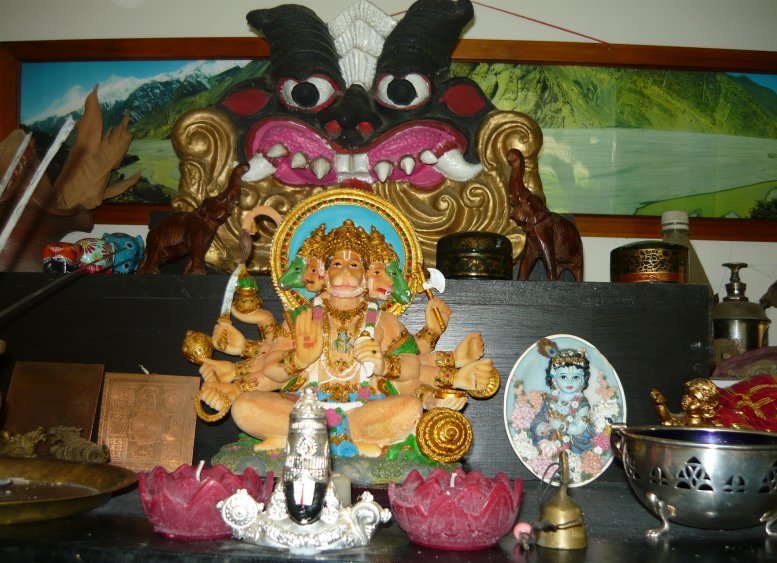 This is our Kirtimukha and Panchmukha Hanuman on top of the altar
closeup of Panchmukhi Hanuman
and butpreet nirvaranam yantras
Sri Raam Navami 2012
Jai Sri Raaaaaaam
we hope that you had as nice Raam Navami as we did.



Search here for individual Sevaks and Deities World-wide.
A-B-C-D-E-F-G-H-I-J-K-L-M-N-O-P-Q-R-S-T-U-V-W-X-Y-Z