Jagannath Mutt, Sri Rangam
last updated 9th November 2012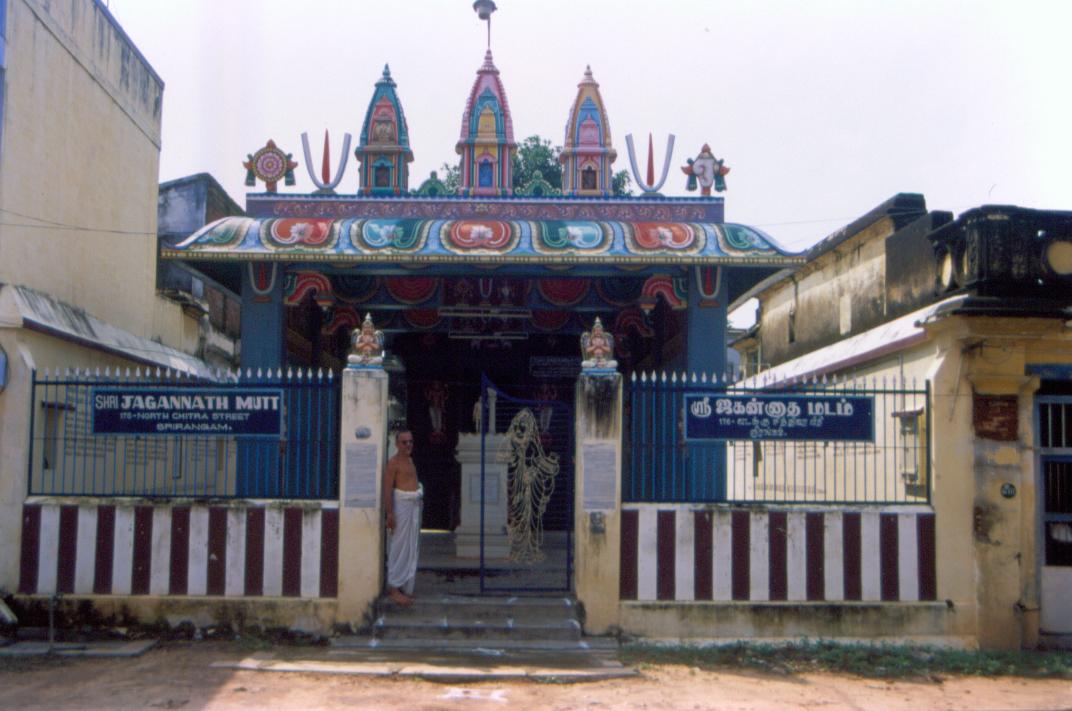 History related to Sri Chaitanya Mahaprabhu staying in Sri Rangam at the house of Venkat Battar on North Chitra Street.
HERE
About Gopal Bhatt Goswami and his later forming of the Radha Raman temple in Vrindavan
....the legacy of Gopal Bhatt by Sivaram swami
These Jagannath Baladev Subhadra Deities were fashioned directly by the lotus hands of Sri Chaitanya Mahaprabhu
Jagannath Mutt & Sri Chaitanya's Footprints
Jagannath Mutt is a beautiful little temple which marks the place where Sri Chaitanya spent the four
months of the rainy season in 1510. The house of Vyenkata Bhatta used to be here. The temple has
many paintings depicting Sri Chaitanya's pastimes at Srirangam. In the center hall of the temple there is
a diorama of Sri Chaitanya and a deity of Lord Jagannath. The family descendants of Vyenkata Bhatta still live in Srirangam.
This temple, situated in the northwest corner of the sixth enclosure, is a ten-minute walk from the main
entrance of the Srirangam Temple. About 100m from the south gopuram of the Srirangam Temple,
there is a small temple that contains the footprints of Sri Chaitanya Mahaprabhu.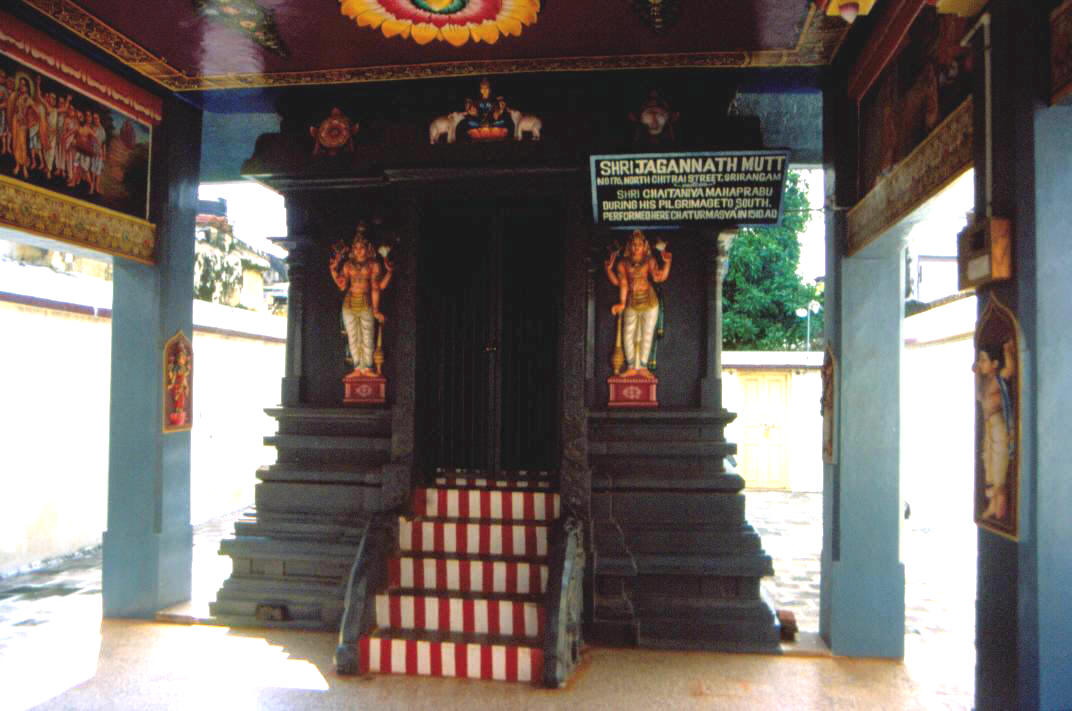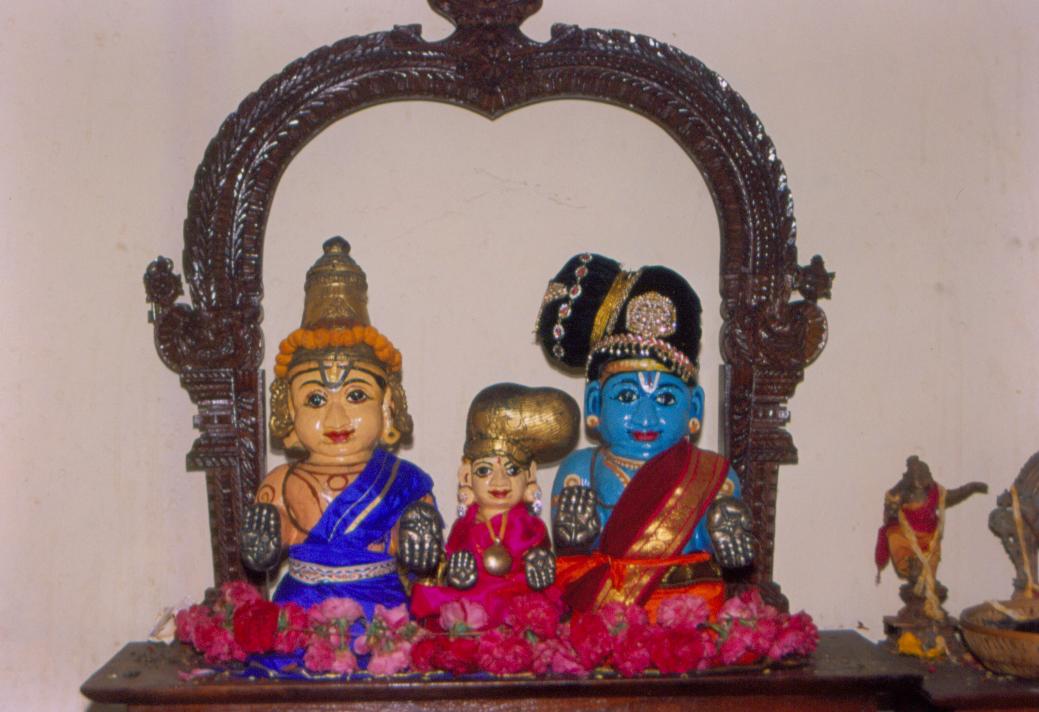 http://www.stephen-knapp.com/more_photographs_ten.htm
Within the inner shrine of the Jagannath Mutt are the Deities of Lord Jagannatha (Lord Krishna), Lord Baladeva (Lord Balarama, Krishna's brother) and Lady Subhadra (Krishna's sister). These Deities are said to have been carved by Sri Caitanya Himself while He was staying at Venkatta Bhatta's house and so strongly felt the separation for Lord Jagannatha that He formed His own Deities to worship.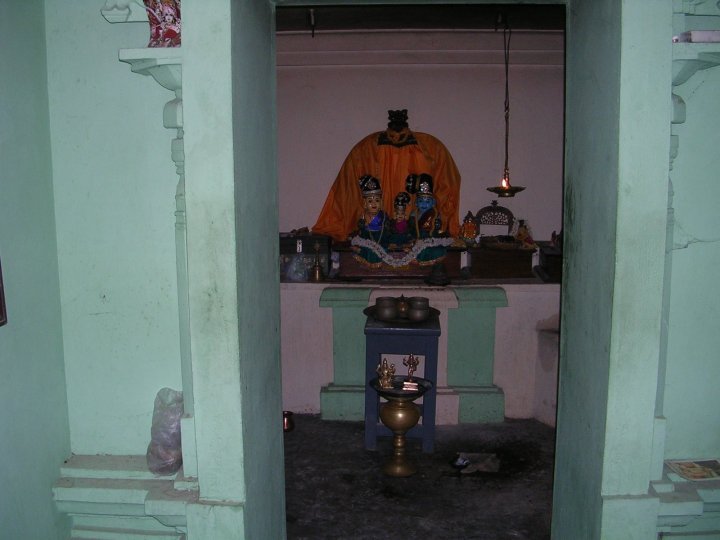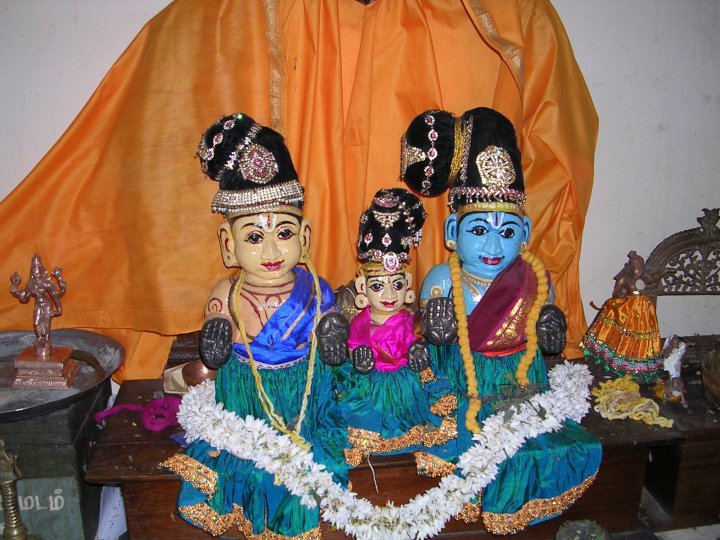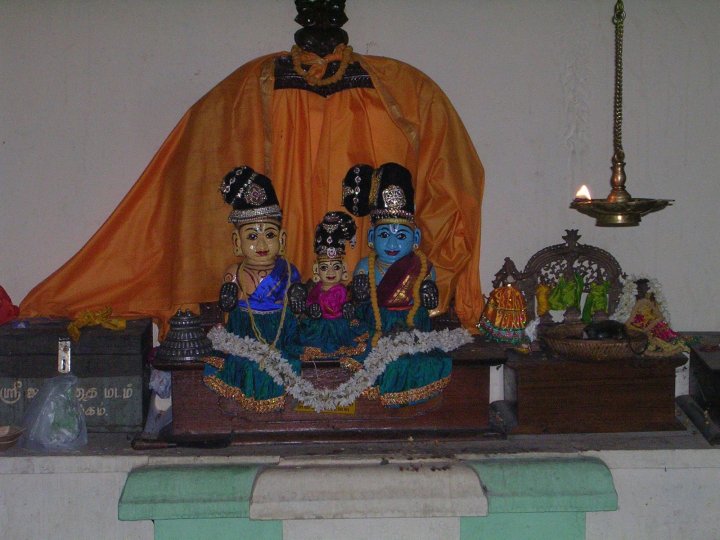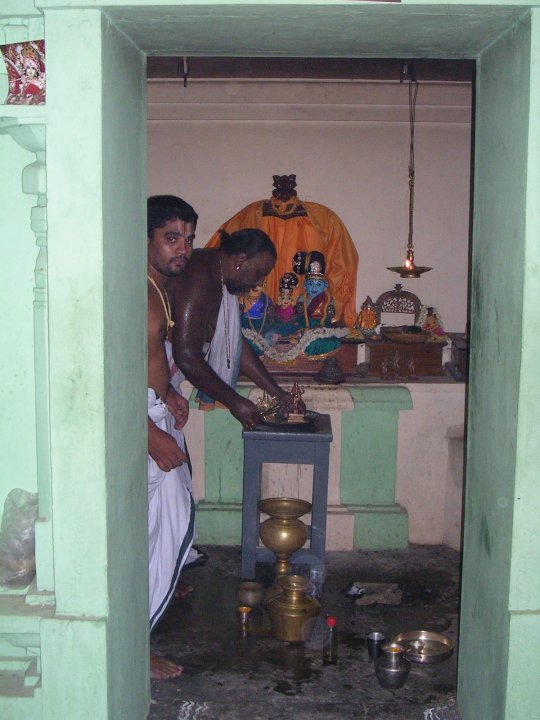 These Tengalite Sri Vaishnavas are family descendants from Venkata Battar, the family in which Gopal Bhatt Goswami took his birth
The pujari closest to the Deites is Sri Murali Battar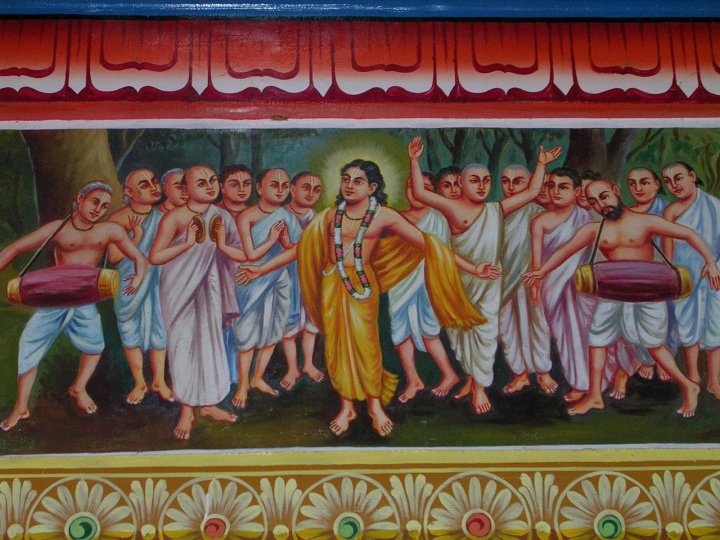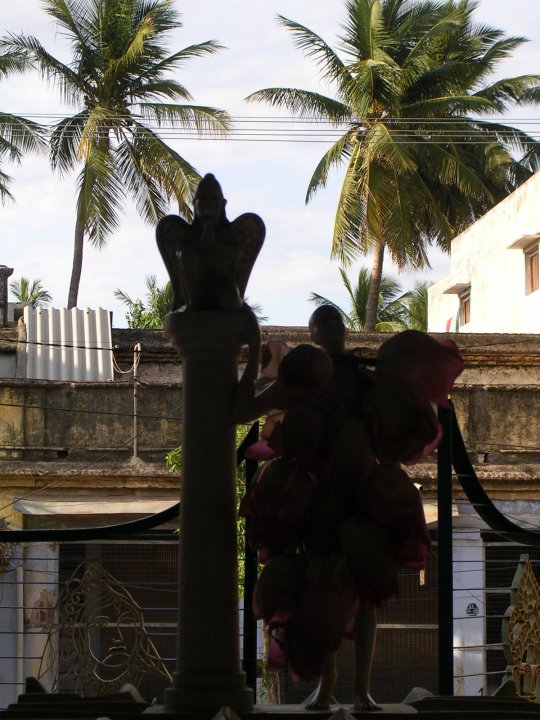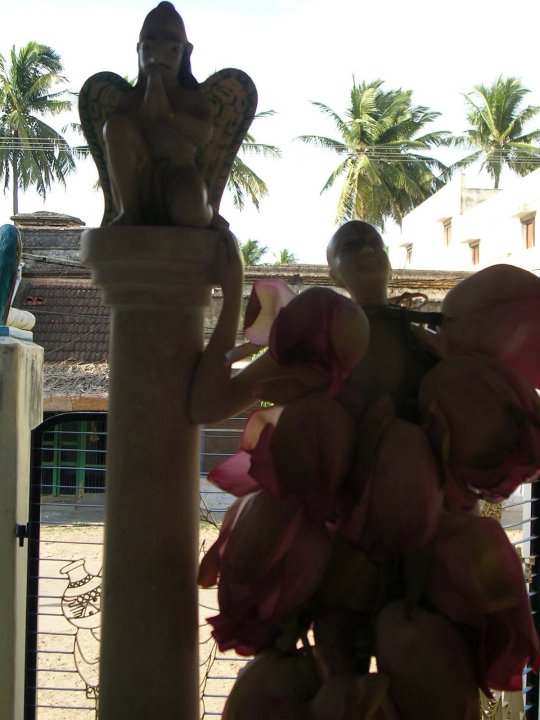 Search here for individual Sevaks and Deities World-wide.
A-B-C-D-E-F-G-H-I-J-K-L-M-N-O-P-Q-R-S-T-U-V-W-X-Y-Z