Kaliaperumal Rathakrishnan - Klang, Malaysia
last updated 20th September 2011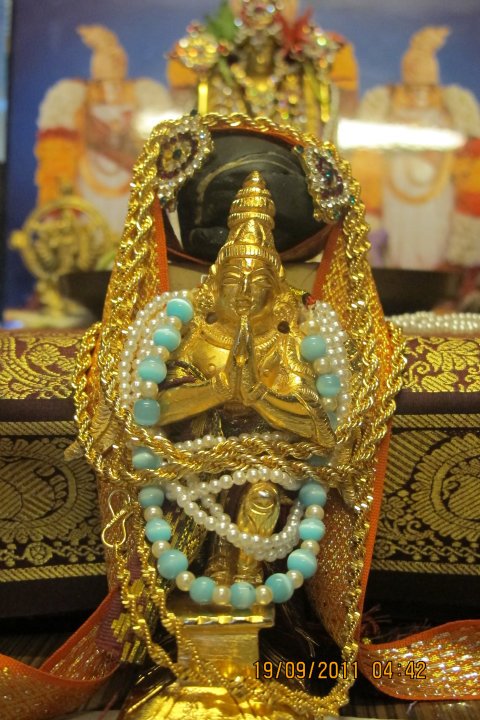 Bhagavan Narashima on Garudavahana seva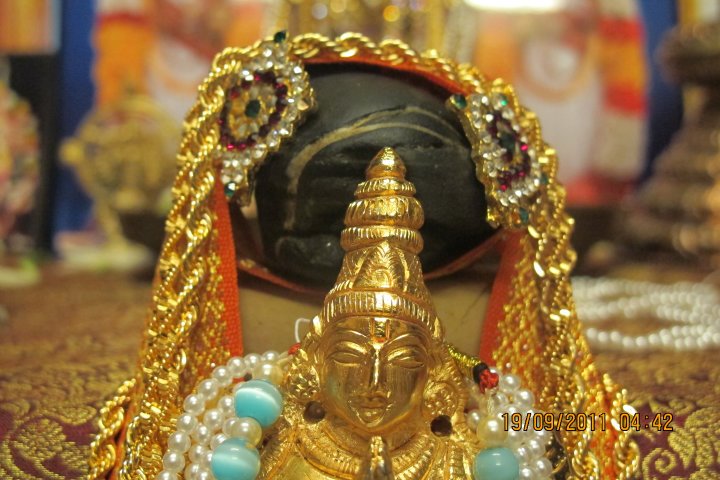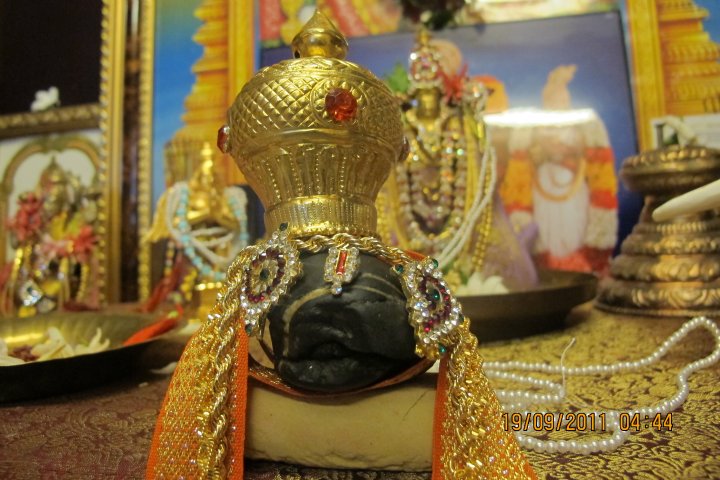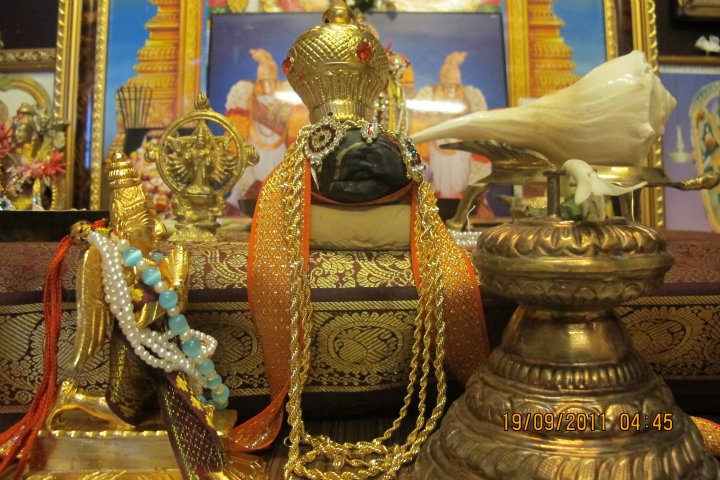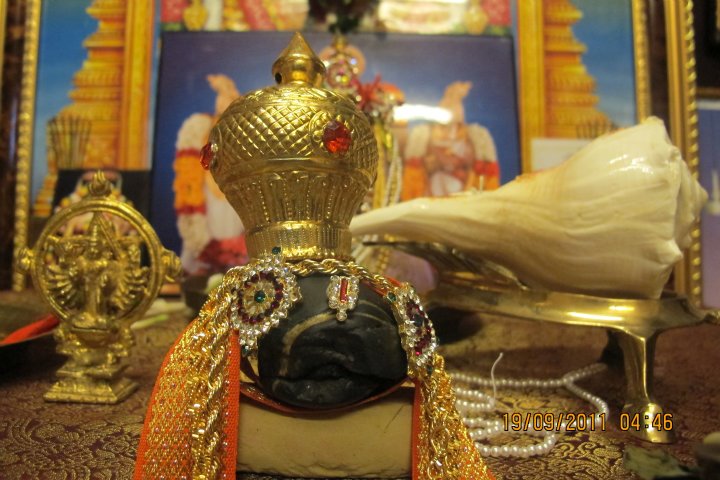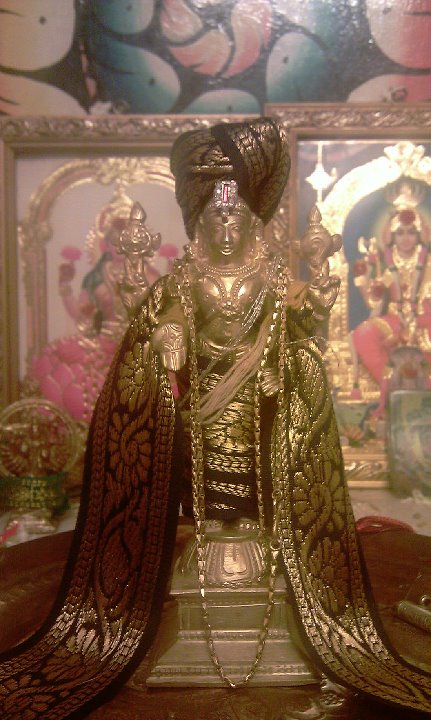 Jai sriman narayana!Adeyen sriramanuja dasan.
The diety in the pic is named Sri Sunderaraja Perumal...
Been pratistha in thirumalai and brought to Malaysia,this srinivasa have always been my most valuable and most precious gift ever....worth more then my soul i can say swamy....
Have been few months with me...every Friday thirumanjanam,pancha suktham,gadyam and all t rituals all other days....i can feel t presence of sriman Narayana in my house...the diff feeling tht i cant reli say how is it actually.....a totall divine feeling....then one fine day...a great frend of mine.... Sacisuta Das Sahadev hand over me a saligram....Lashkmi narashima sudarshan sila....my first ever saligram....
I was reli hepi and i tuk care of Him .....Saligrama nivashaya srinivasaya mangalam....tis is wat i told without even realising when i tuk t first arathi after thirumanjanam of t sila..sinc e tht day,i always chant tht during arathi.For past 2 months He is with me,i reli feel tht He is happy...according to my freind,my sila have grown bigger and t golden marks on Him have become much more clearer and wider then b4....not sure of wats t meaning of it but im very sure tht my service to Him will never stop even when my soul departs my body...and my mind and soul hoping for more silas to serve..
Adeyen sriramanuja dasan!
Kaliaperumal Rathakrishnan
alkayline@hotmail.com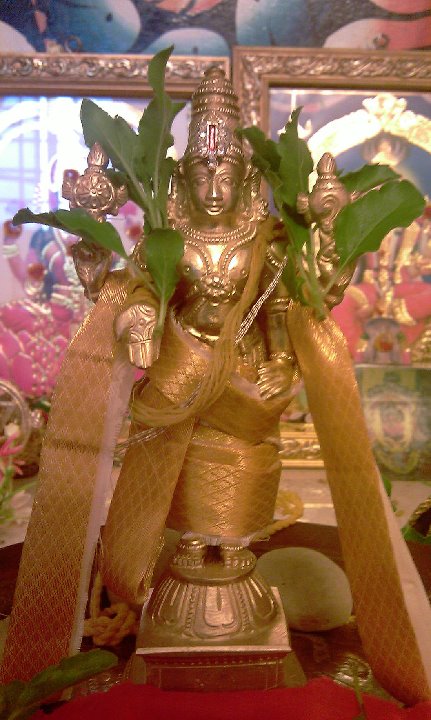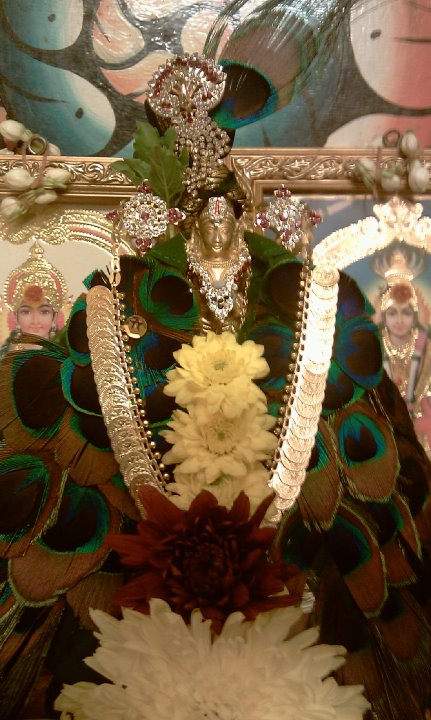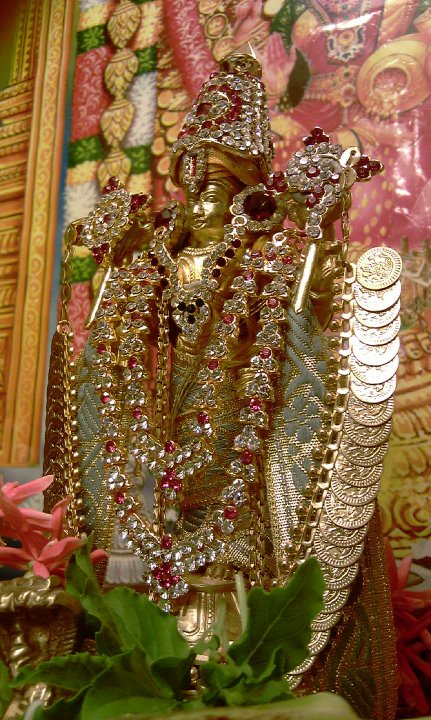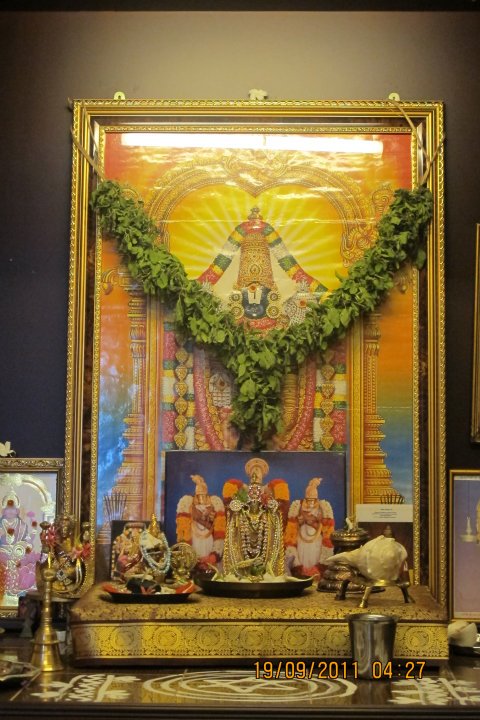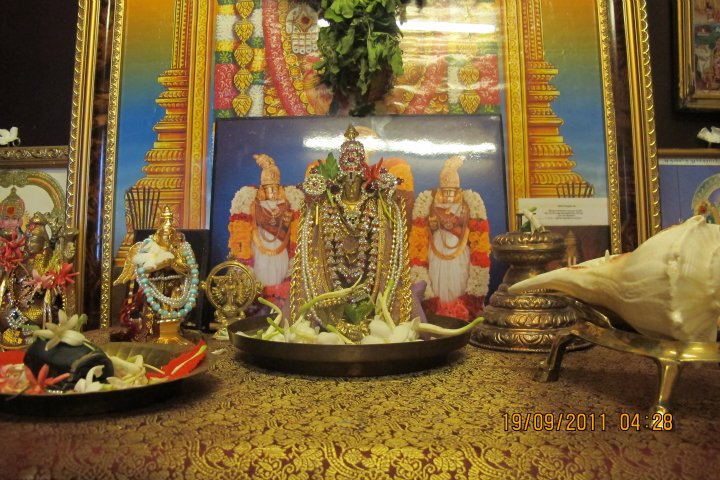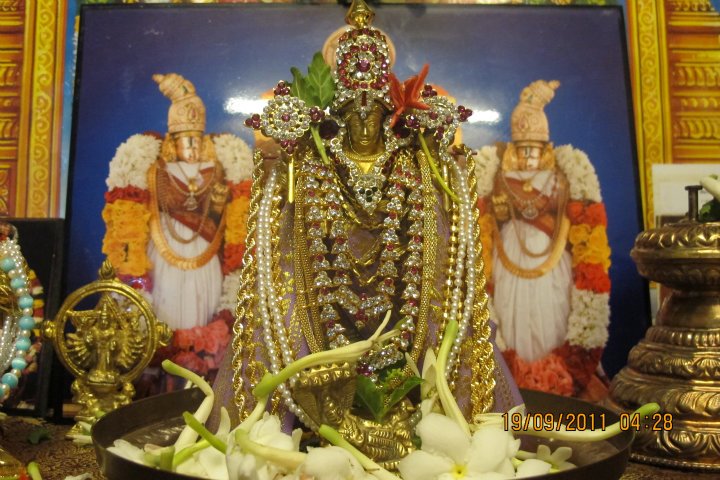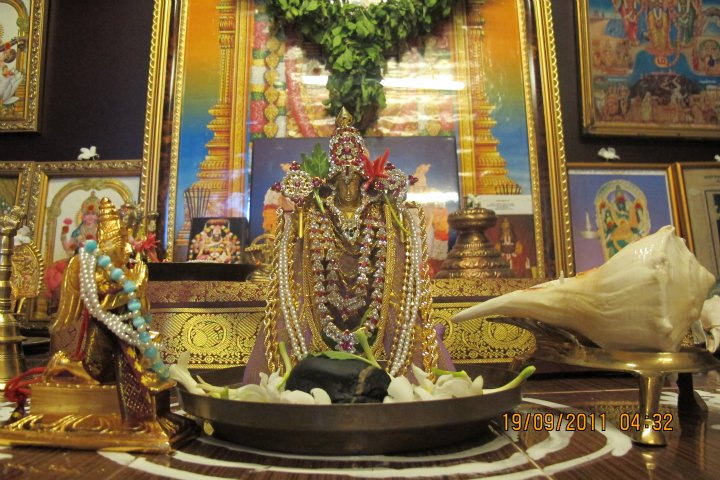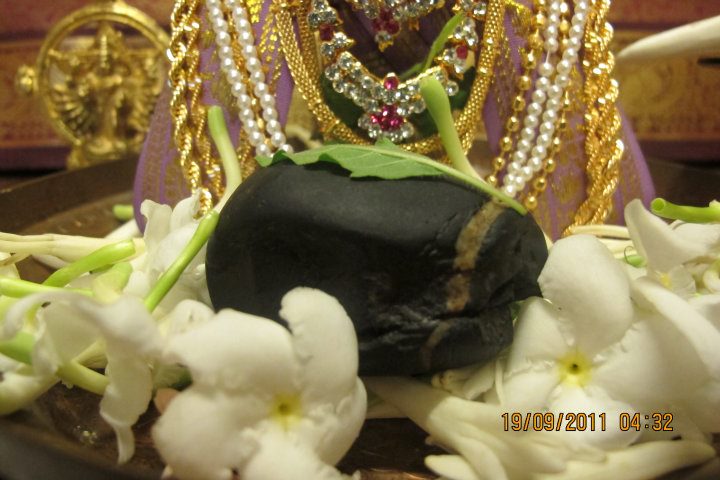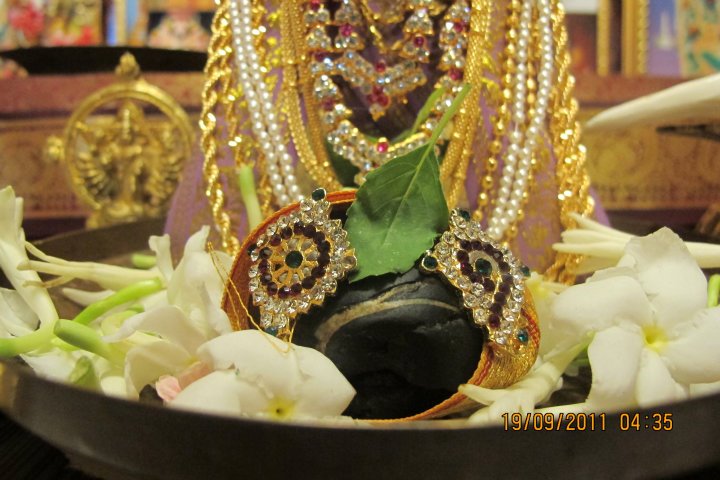 Search here for individual Sevaks and Deities World-wide.
A-B-C-D-E-F-G-H-I-J-K-L-M-N-O-P-Q-R-S-T-U-V-W-X-Y-Z

---