Kanhaiya dasa - Chandigarh & Snohomish WA, USA
last updated 21st December 2014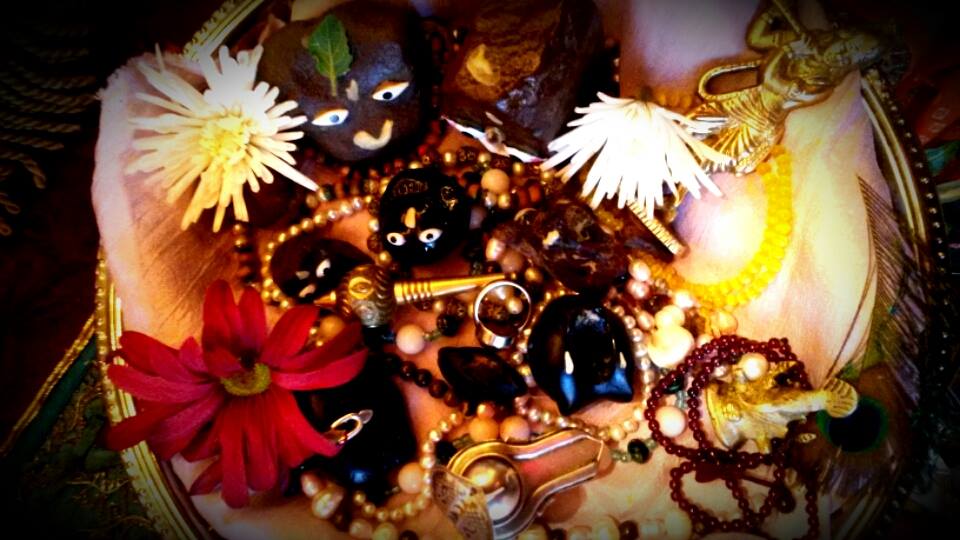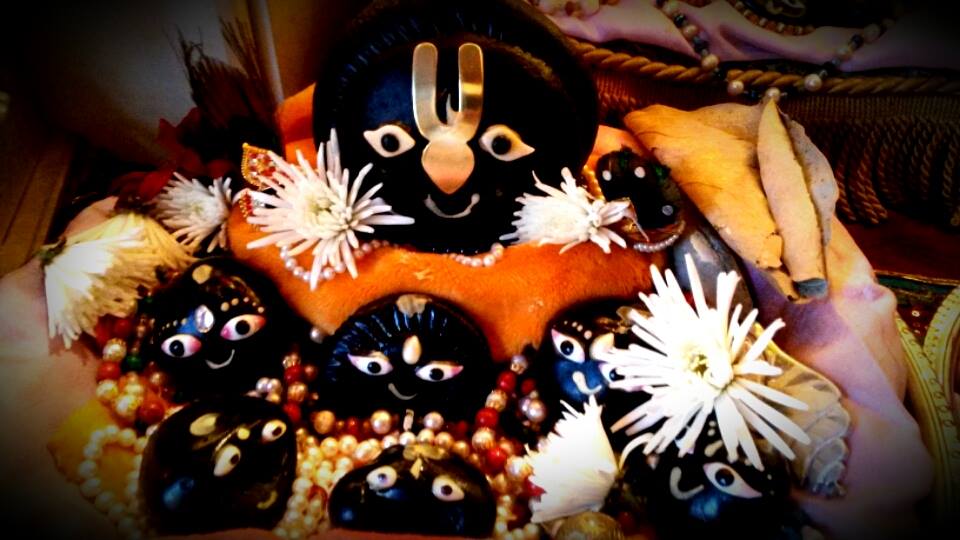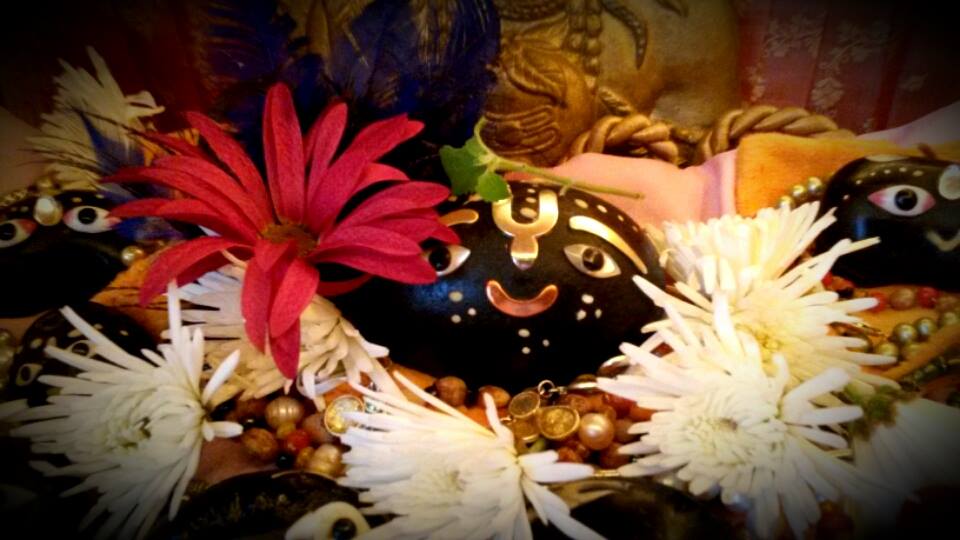 ---

11th September 2014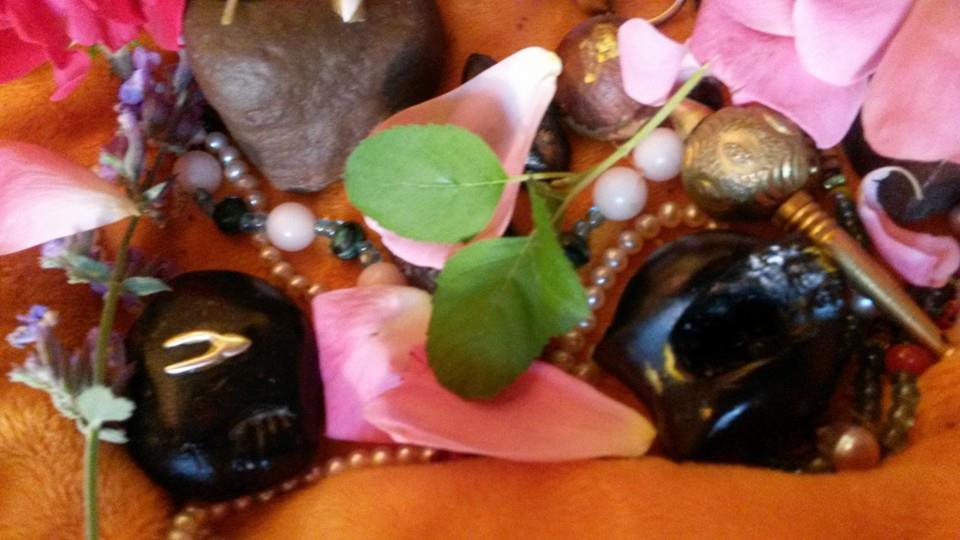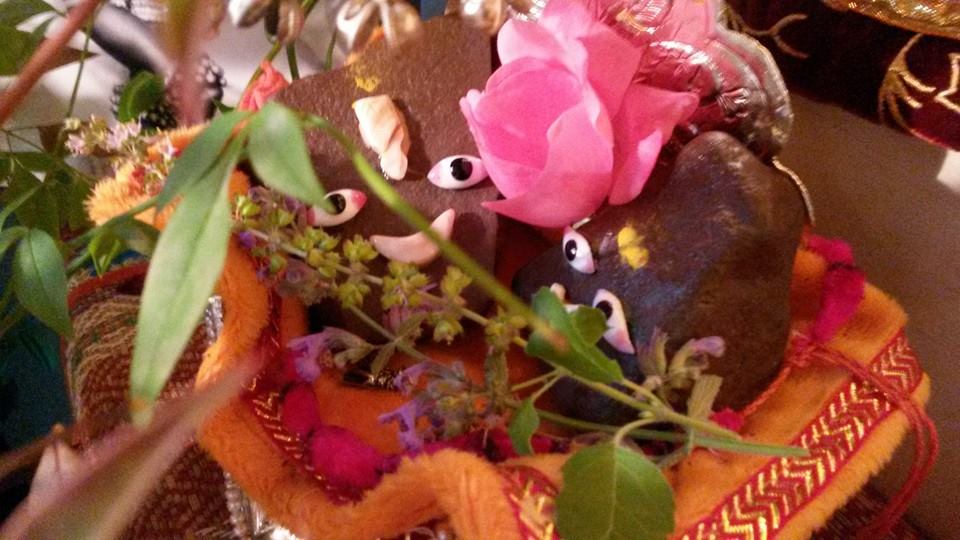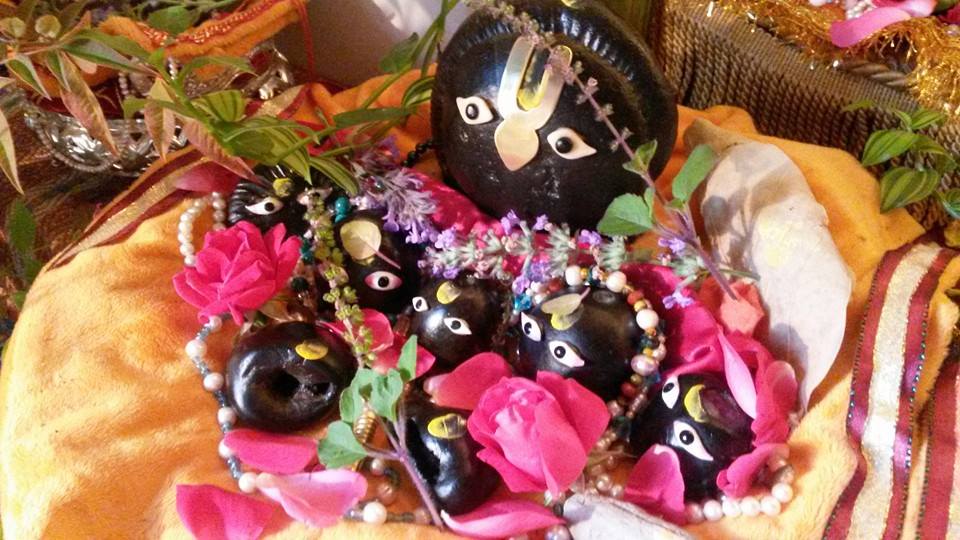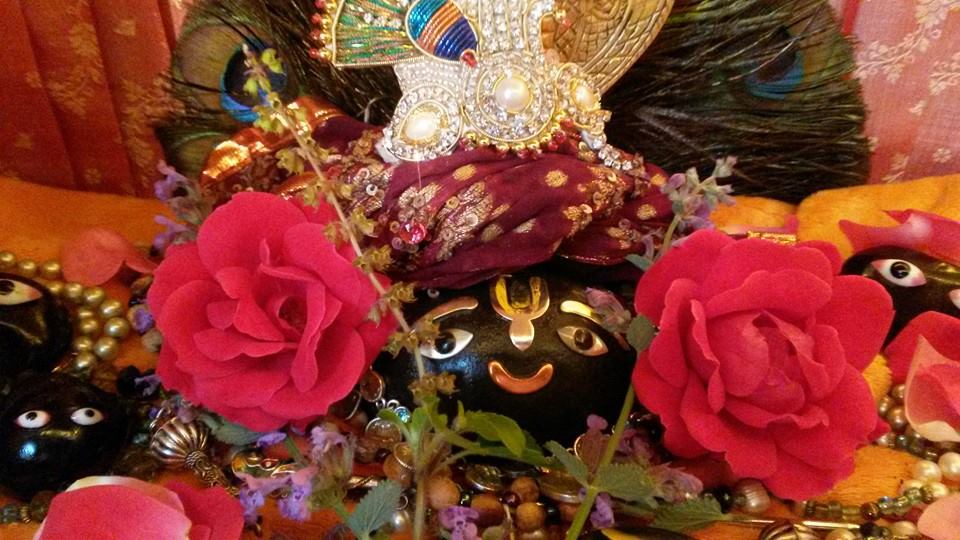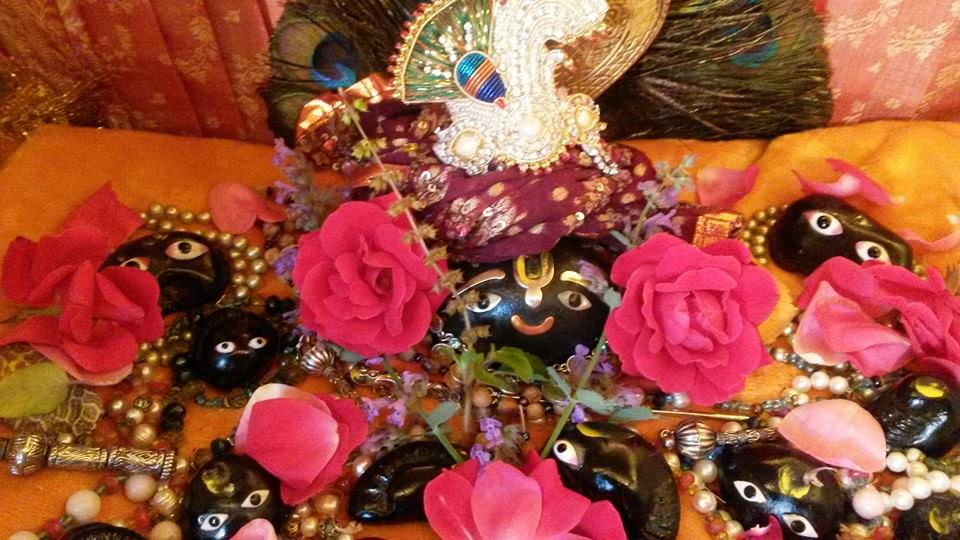 ---

27th July 2014


Krsna's Abhishek this morning..

This humility is very good in devotional service. Therefore Sri Krsna Caitanya Mahaprabhu teaches us, trinad api sunicena taror api sahiuna: "One should be more tolerant than the tree and humbler than the grass to make progress in spiritual life." This is necessary because for one who is living in this material world there will be so many disturbances, just as if one were traveling on the ocean. One cannot expect a very peaceful situation on the ocean; even a big ship may also be unsteady, and at any moment there may be tumultuous waves. Similarly, in this material world we should always expect danger; one cannot expect a very peaceful life within this material world. The sastra, the Vedic literature, says, pada pada yad vipadam (Bhag. 10.14.58): at every step there is danger. But if one becomes a devotee, then one can escape (mayam eta taranti te [Bg. 7.14]). If one takes to Krsna consciousness, in the beginning there will be many disturbances caused by Maya, the material energy of illusion. Maya will test us to see how firmly we are fixed in Krsna consciousness. Because she is also an agent of Krsna, she does not allow anyone the freedom to disturb Krsna. Therefore she tests very rigidly to see whether we have taken to Krsna consciousness to disturb Krsna or are actually serious. That is Maya's business. So in the beginning there will be tests by Maya, and we shall feel so many disturbances while making progress in Krsna consciousness. But if we follow the rules and regulations and chant regularly as prescribed, then we shall remain steady. If we neglect these principles, Maya will capture us immediately. Maya is always ready. We are in the ocean, and at any moment we may be disturbed. Therefore one who is not disturbed at all is called paramahamsa.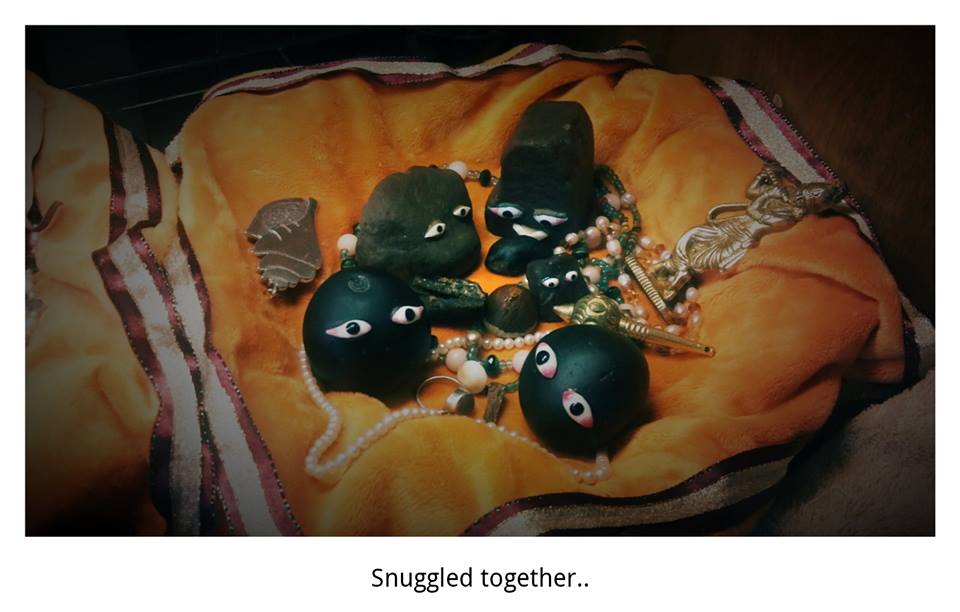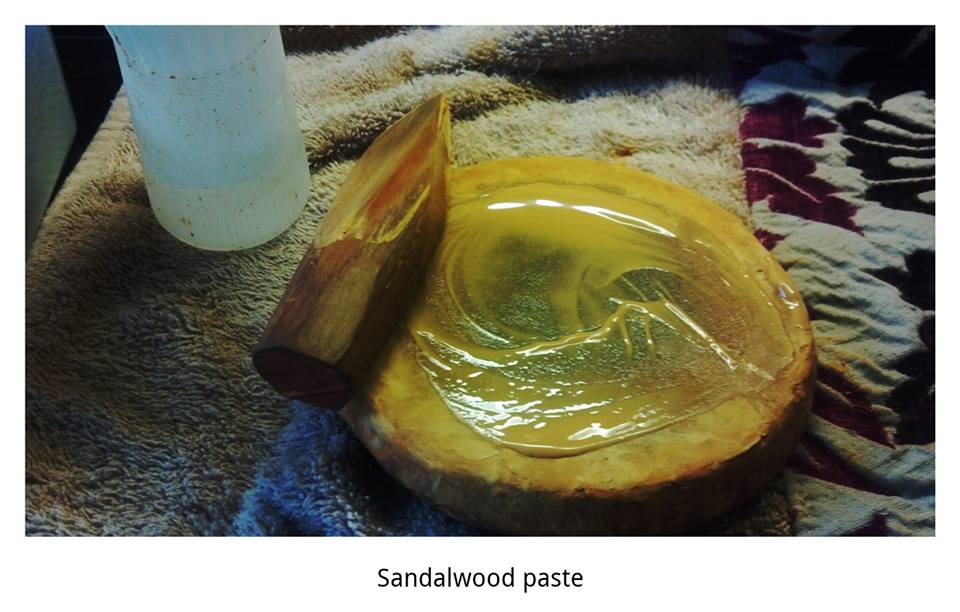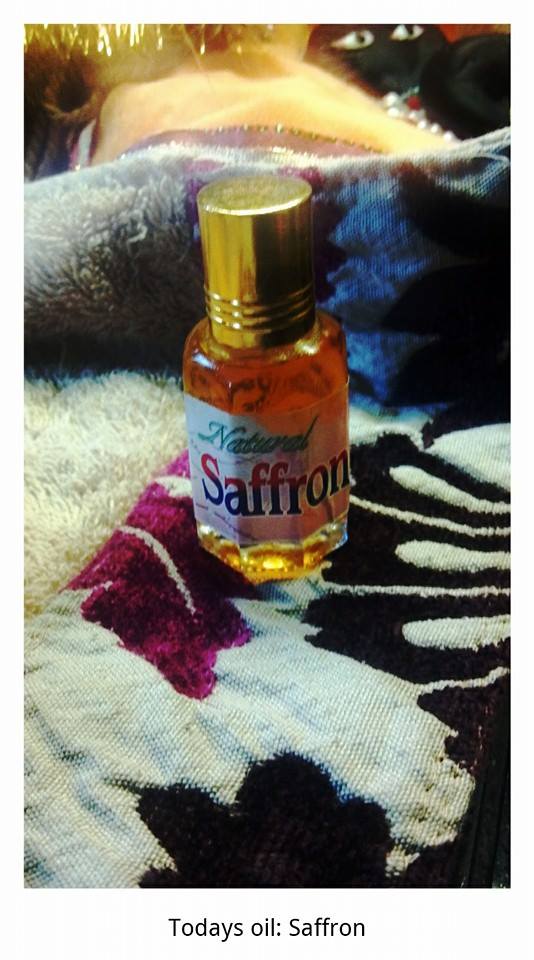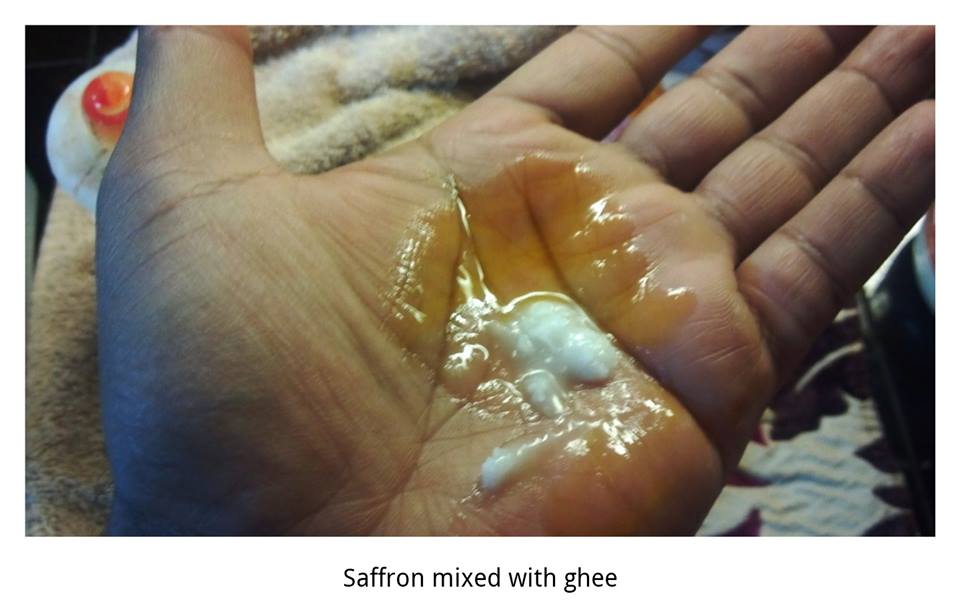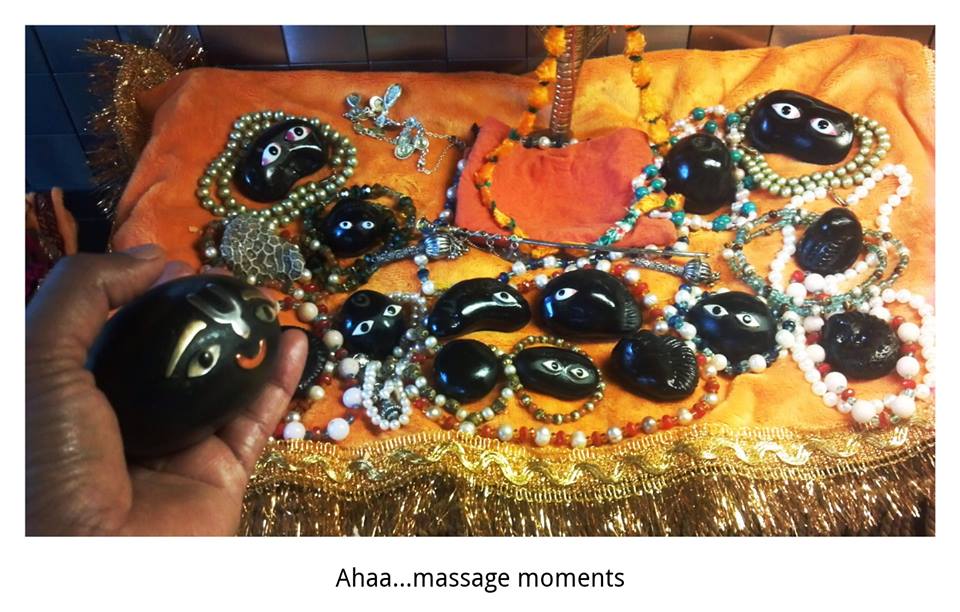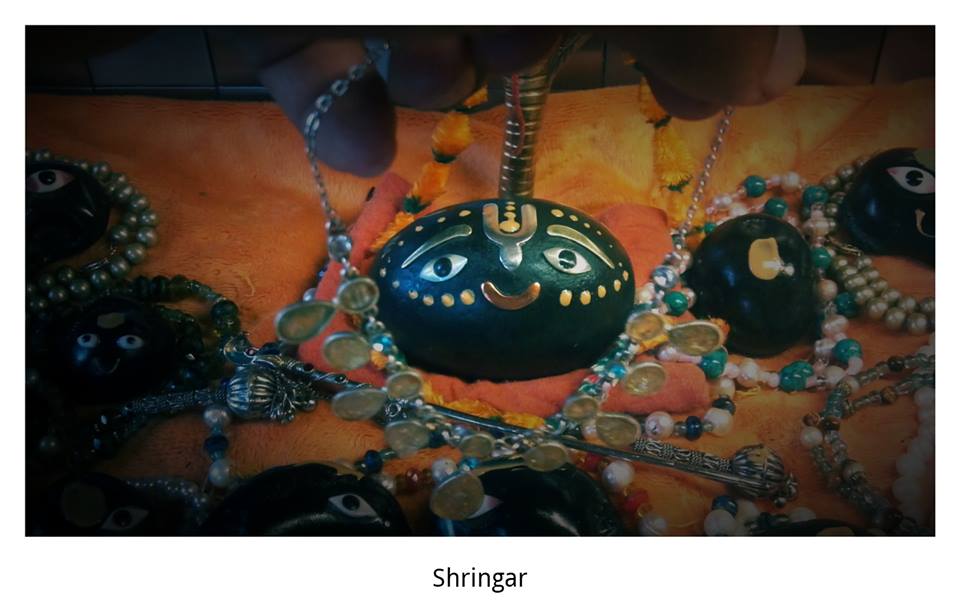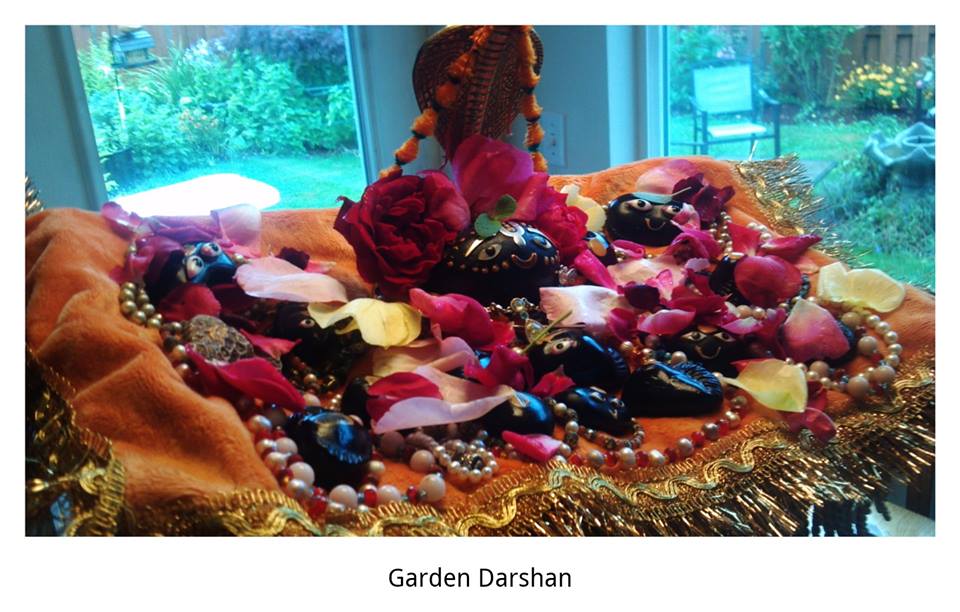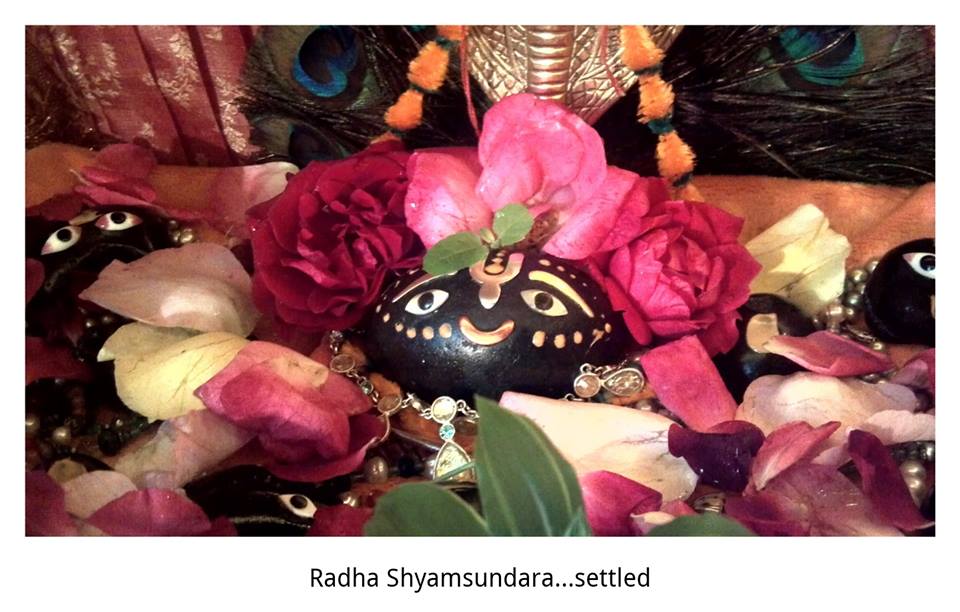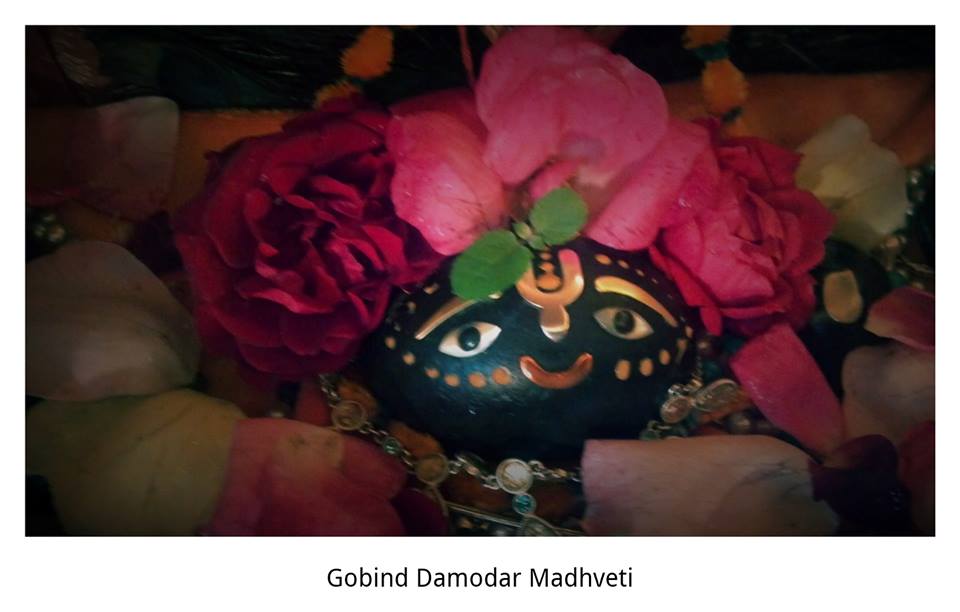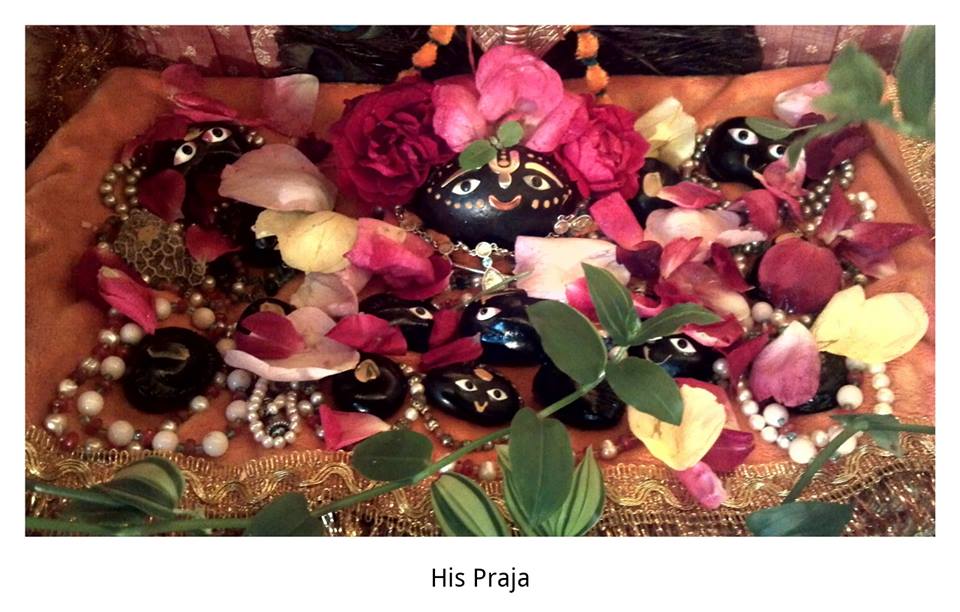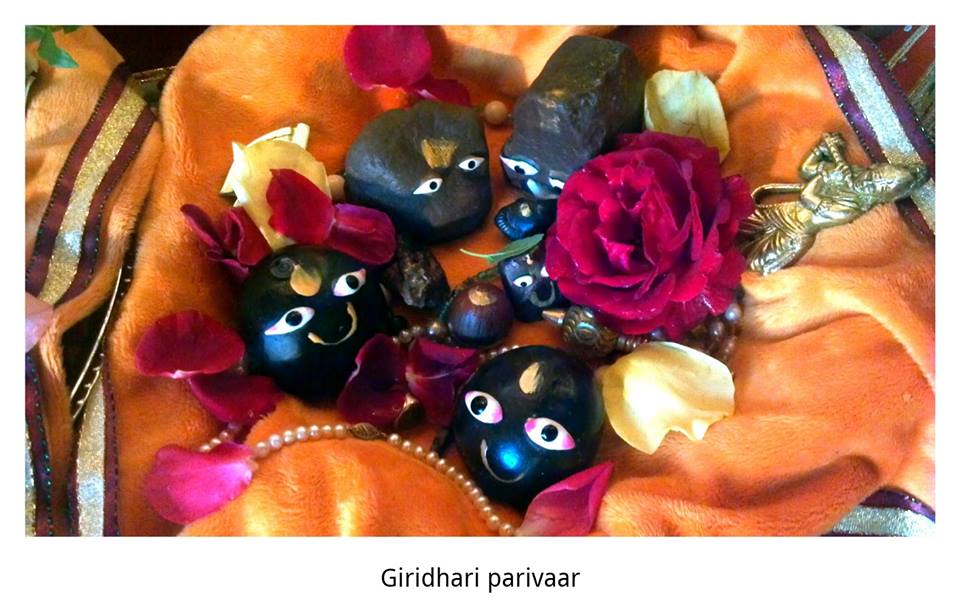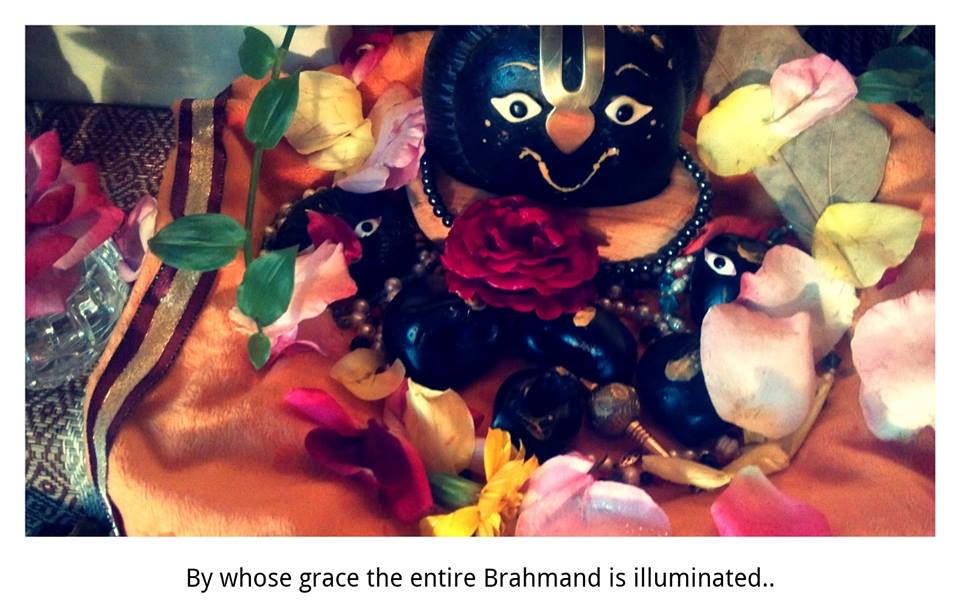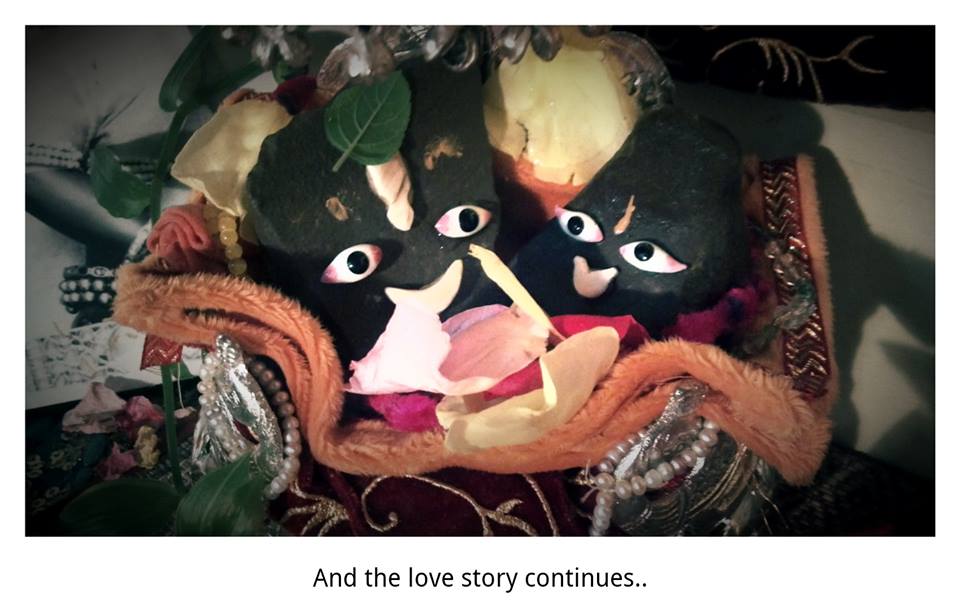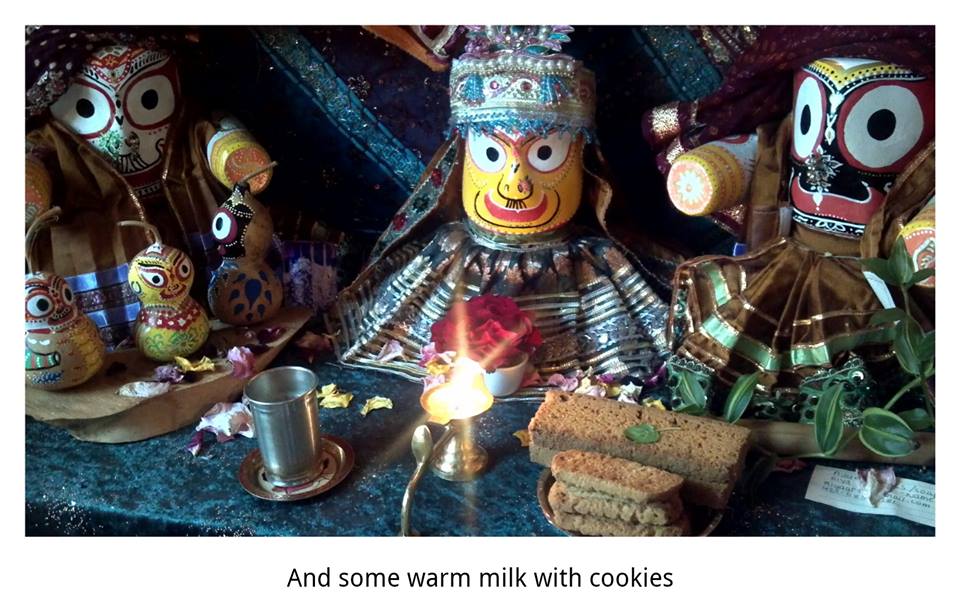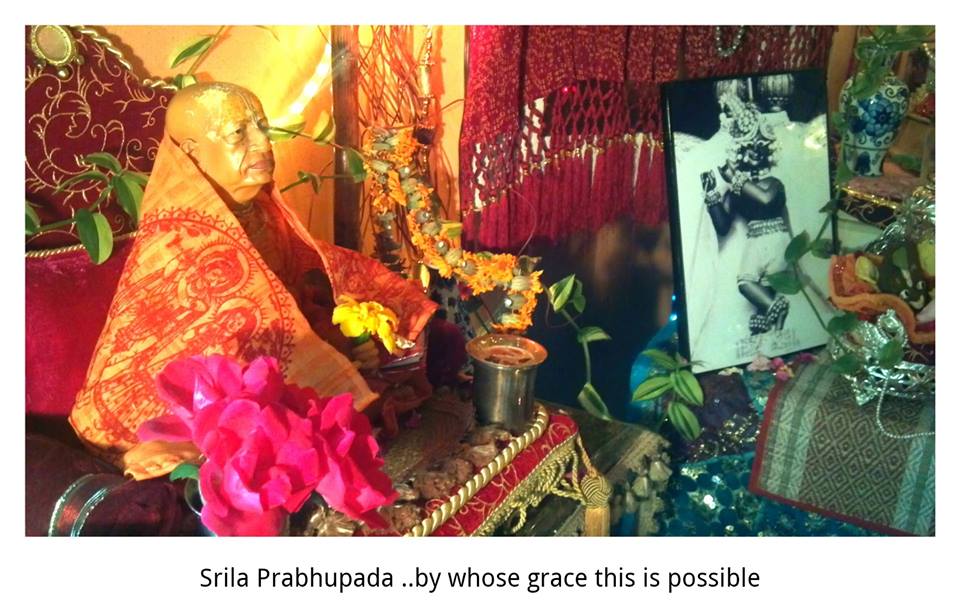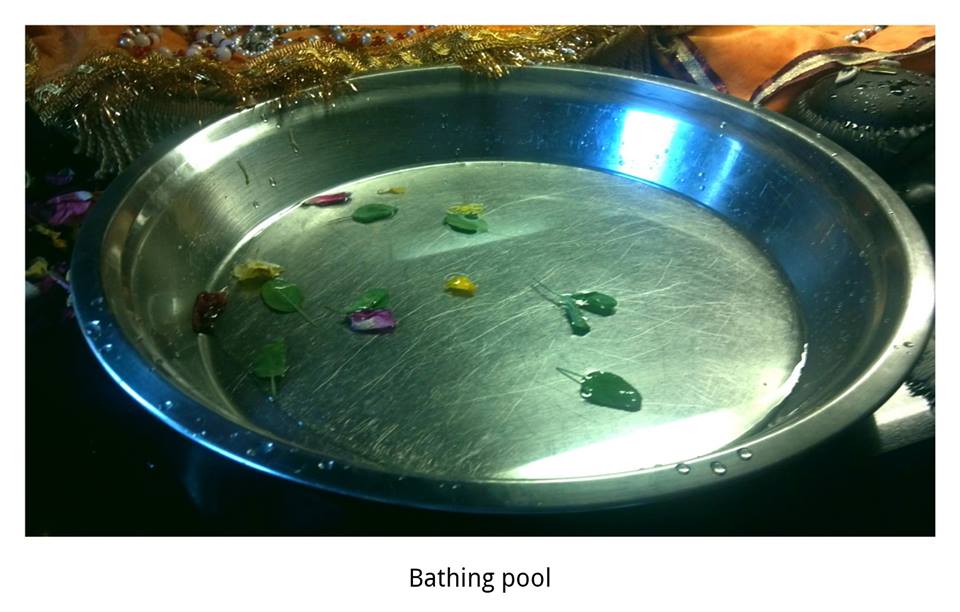 ---

17th July 2014

"My dear Lord, by leaving Your transcendental service I may be promoted to the planet called Dhruva-loka [the Pole Star], or I may gain lordship over all the planetary systems of the universe. But I do not aspire to this. Nor do I wish the mystic perfections of yoga practice, nor do I aspire to spiritual emancipation. All I wish for, my Lord, is Your association and transcendental service eternally." This statement is confirmed by Lord ?iva in the ?r?mad-Bh?gavatam, Sixth Canto, 17th Chapter, 52nd verse, wherein Lord ?iva addresses Sat? thusly: "My dear Sat?, persons who are devoted to N?r?yana [Krsna] are not afraid of anything. If they are elevated to the higher planetary systems, or if they get liberation from material contamination, or if they are pushed down to the hellish condition of life-or, in fact, in any situation whatever-they are not afraid of anything. Simply because they have taken shelter of the lotus feet of N?r?yana, for them any position in the material world is as good as another."

So I dont care how You treat me Kisna...as long as i have the next breath..i will serve You.....love You....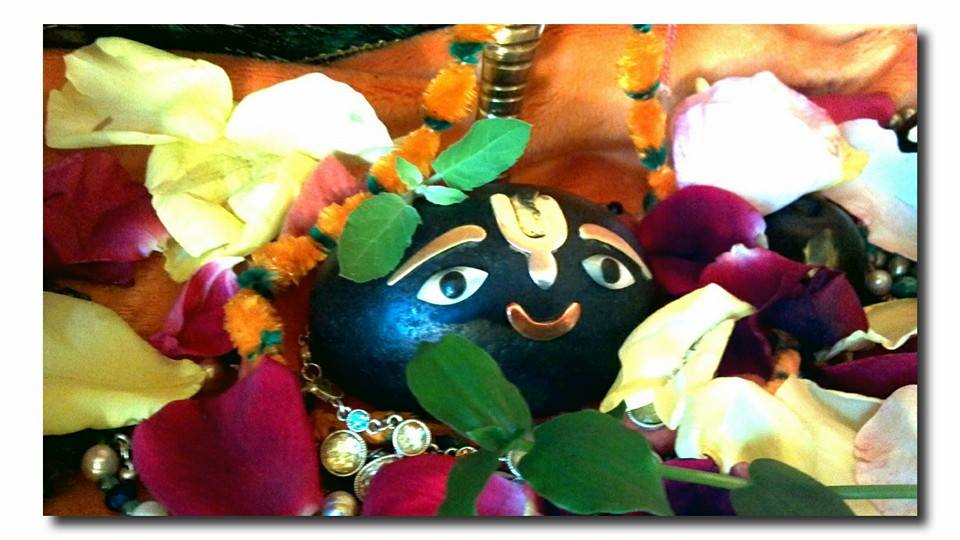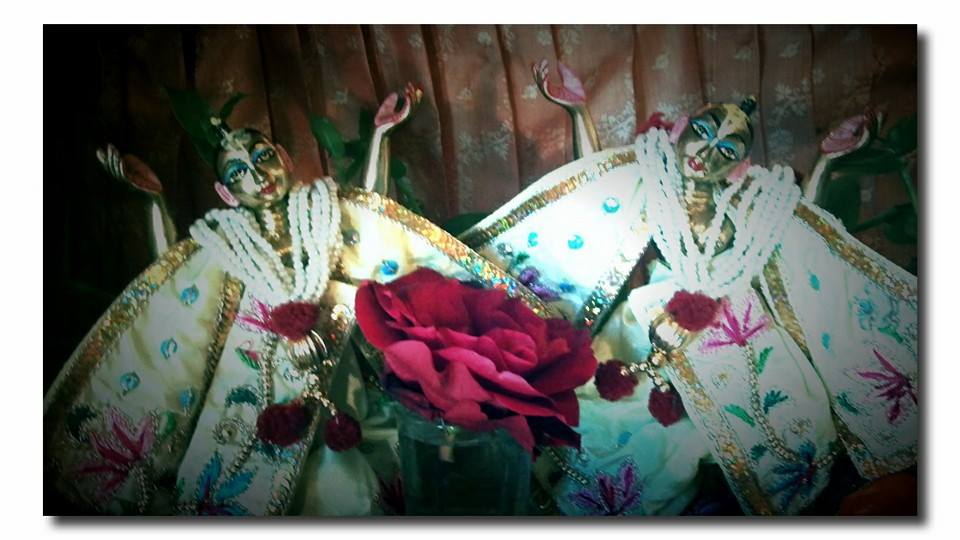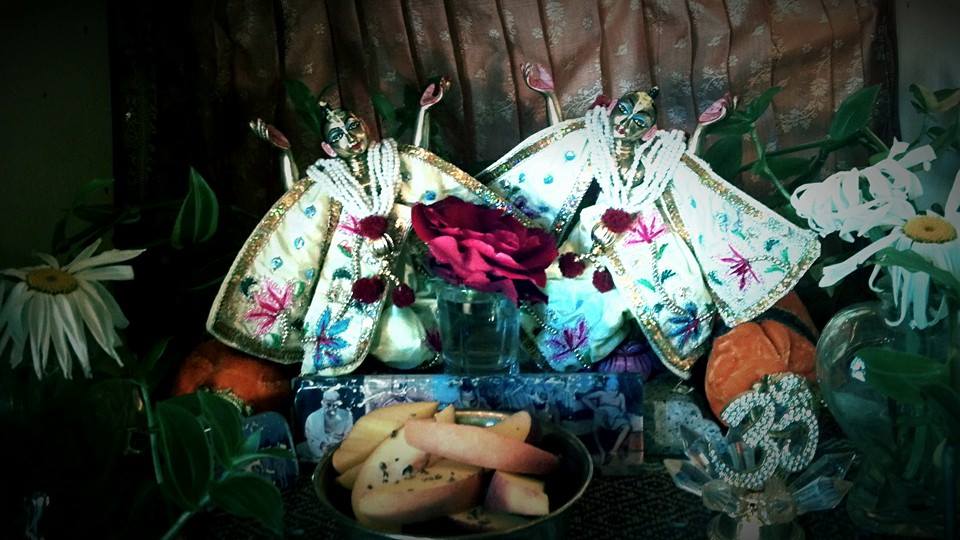 ---

4th June 2014

After travelling thru many wombs i got this human birth...
And i have wasted it simply by sleeping .. eating... gratifying my senses... serving the wicked...accumulating goods...making plans...
Without realizing...one day I will grow old and die....
Krsna, very mercifully, gave me this opportunity..another day another breath and His most beloved son as Spiritual master..to realize the purpose of my existence...
I must become serious now...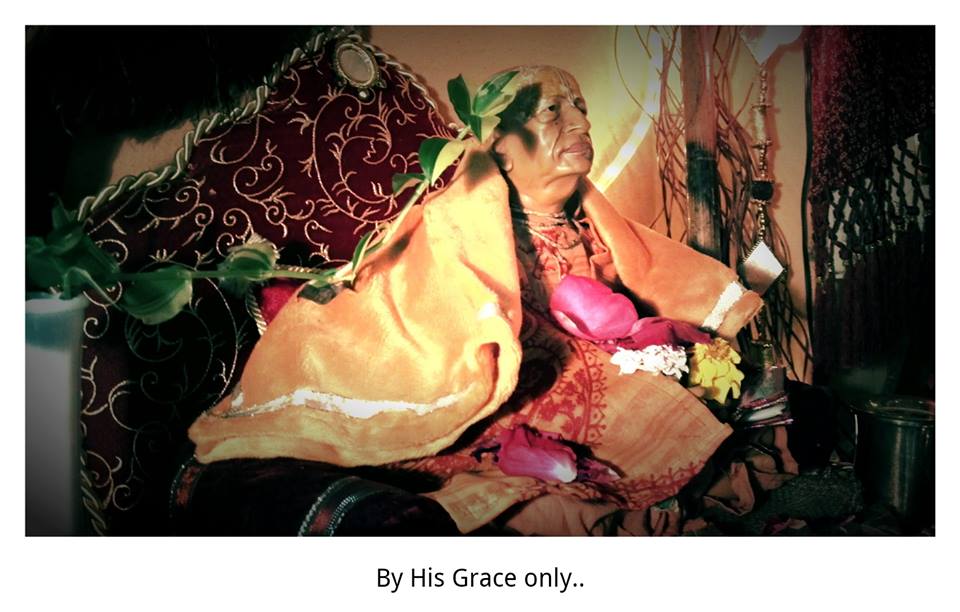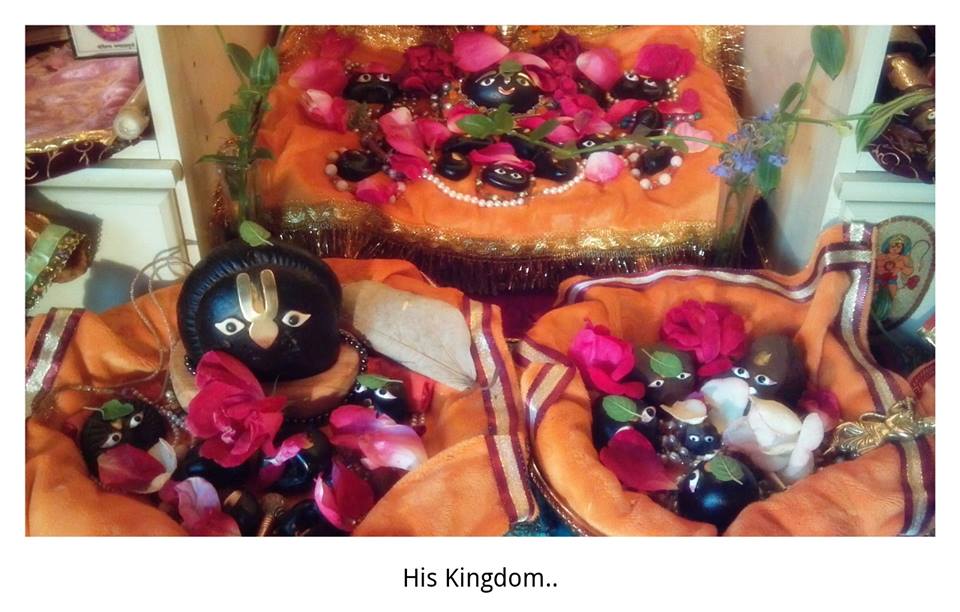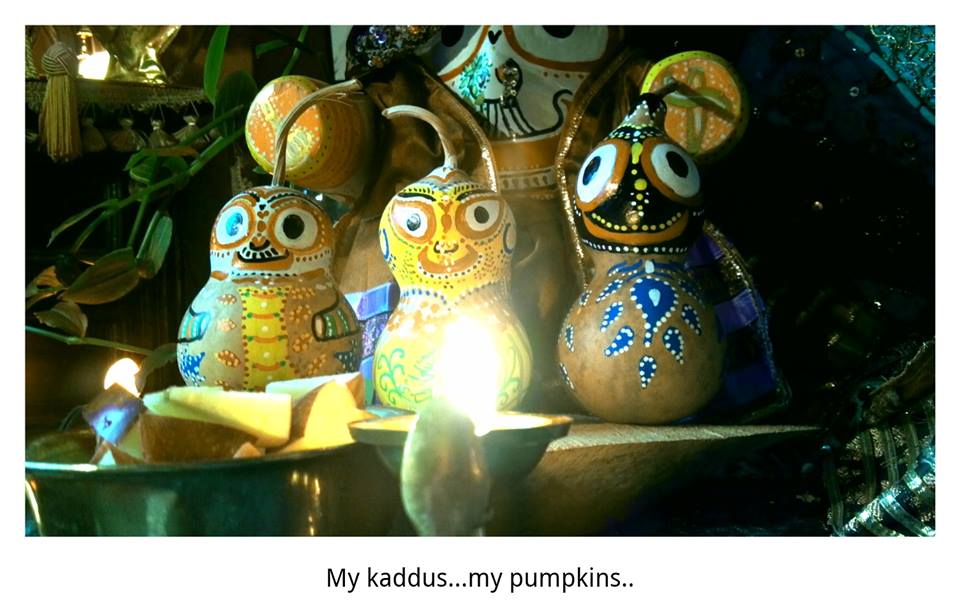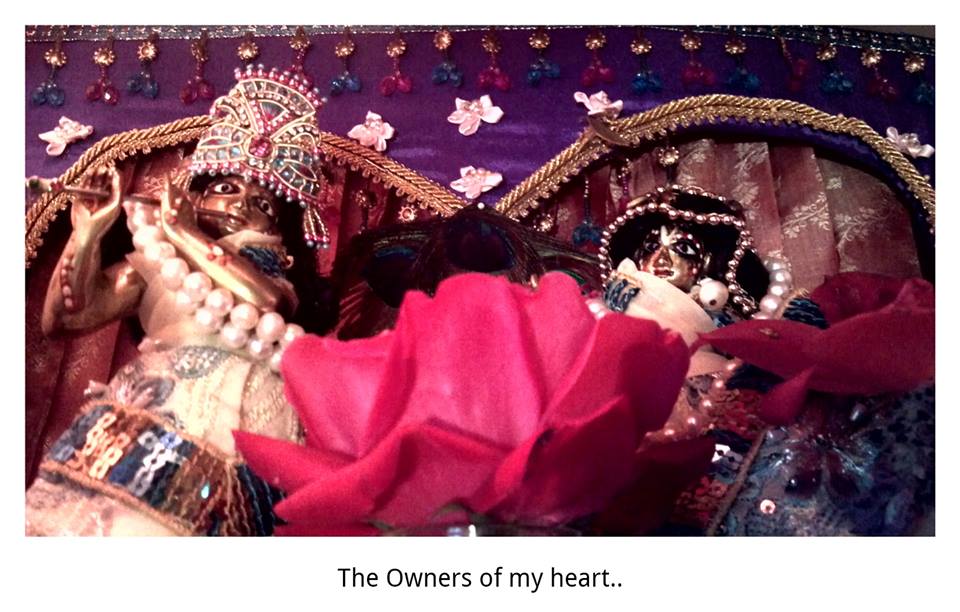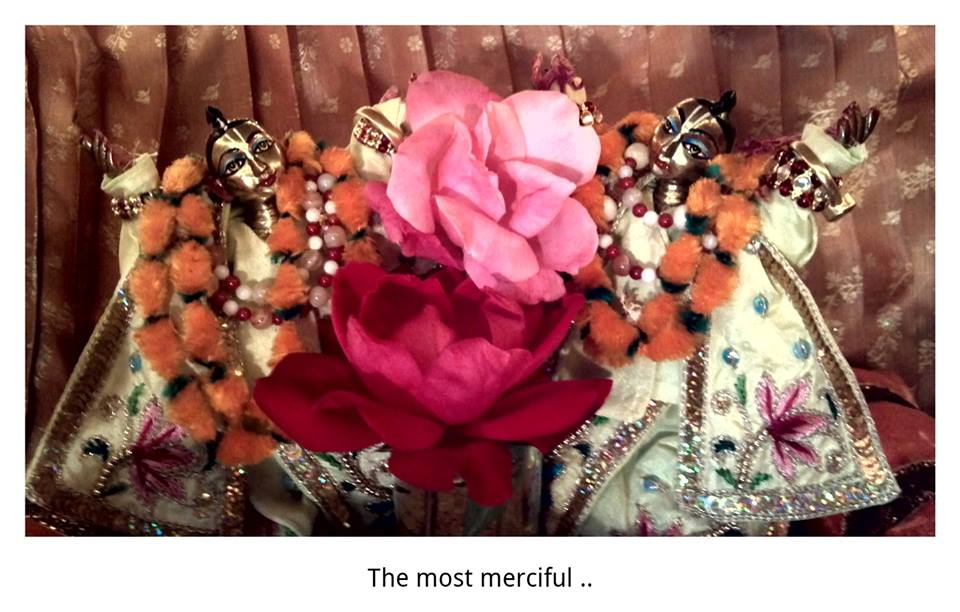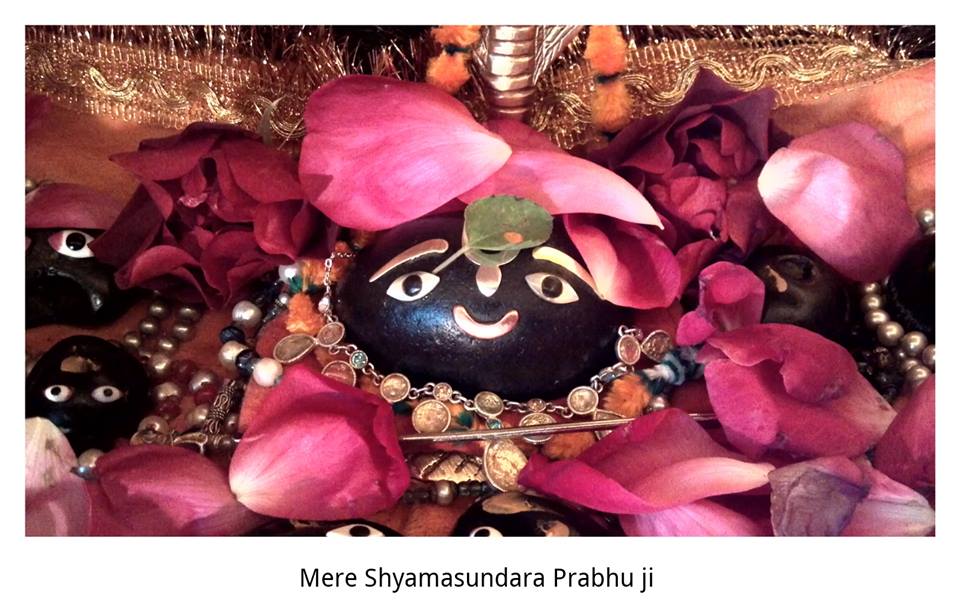 ---

9th April 2014

Sri Rama Nauvami 2014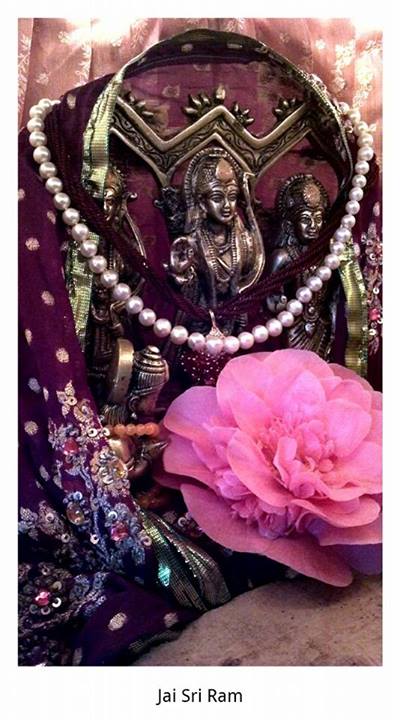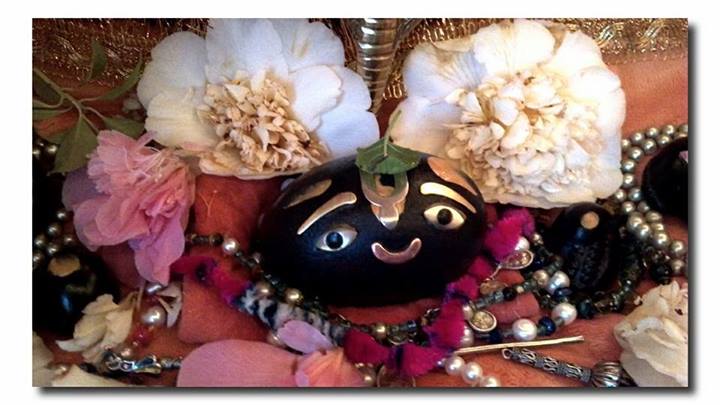 ---

30th July 2013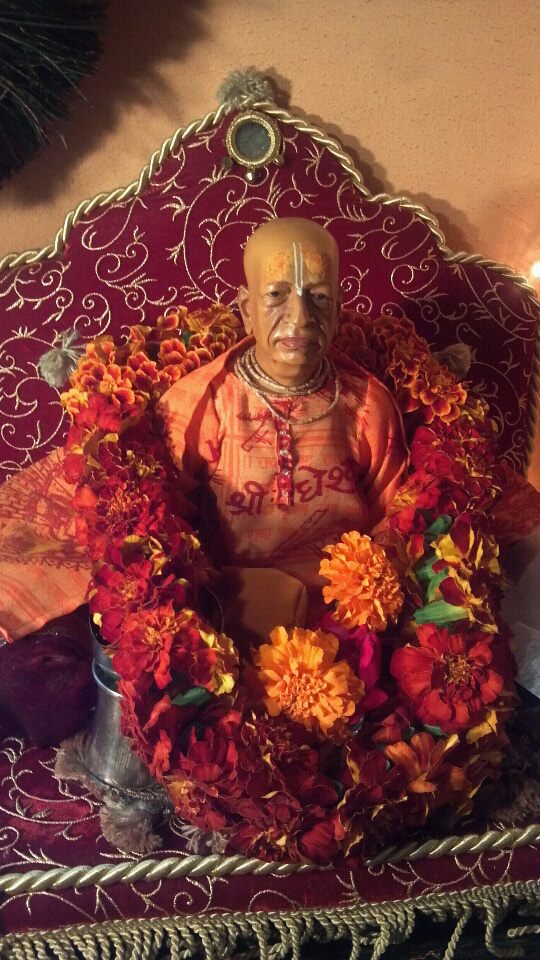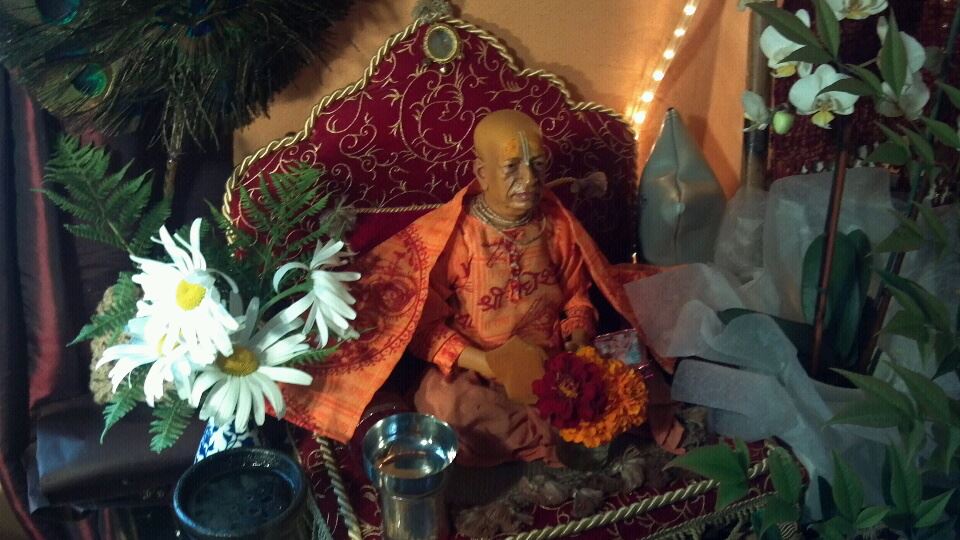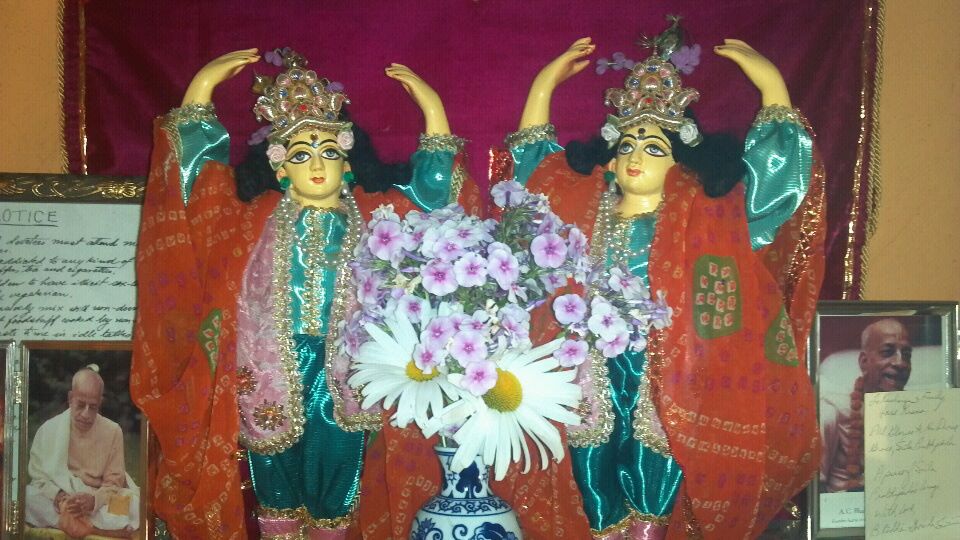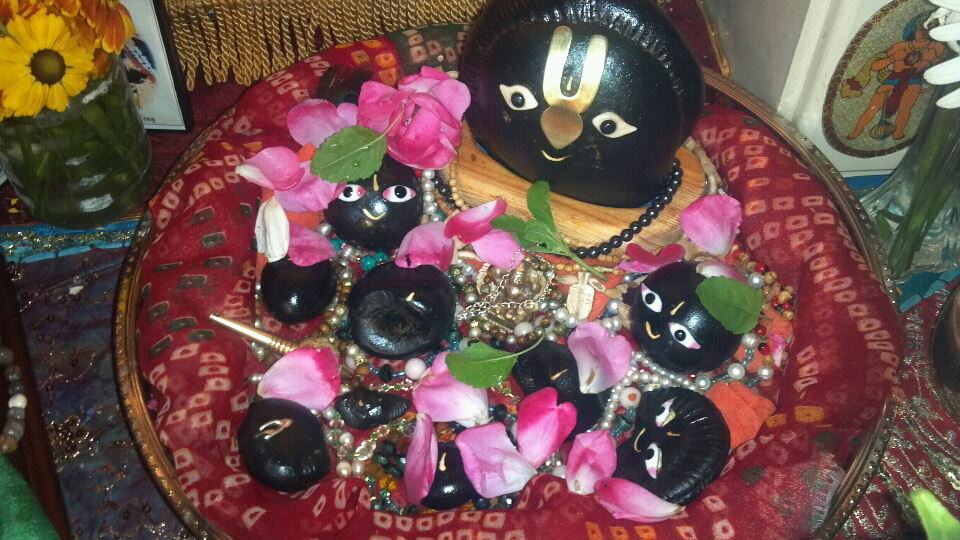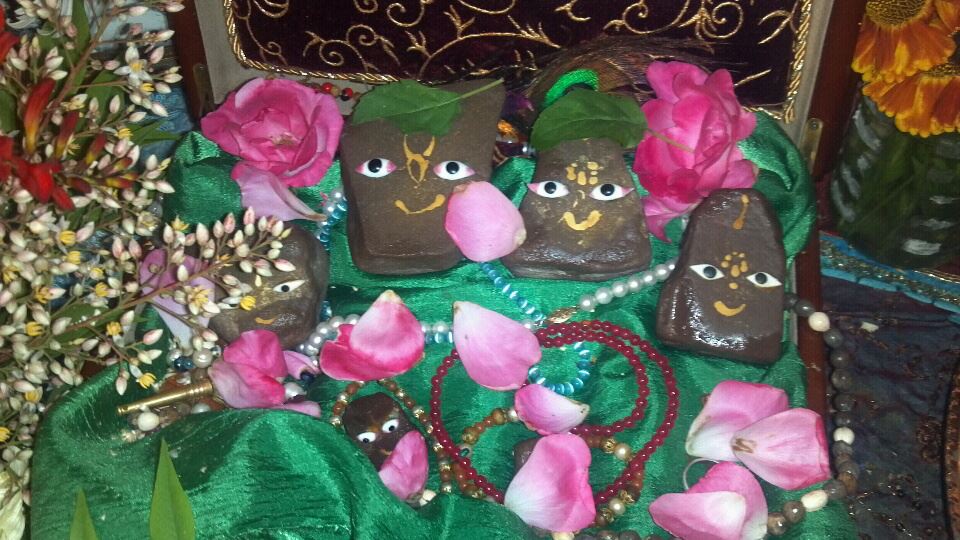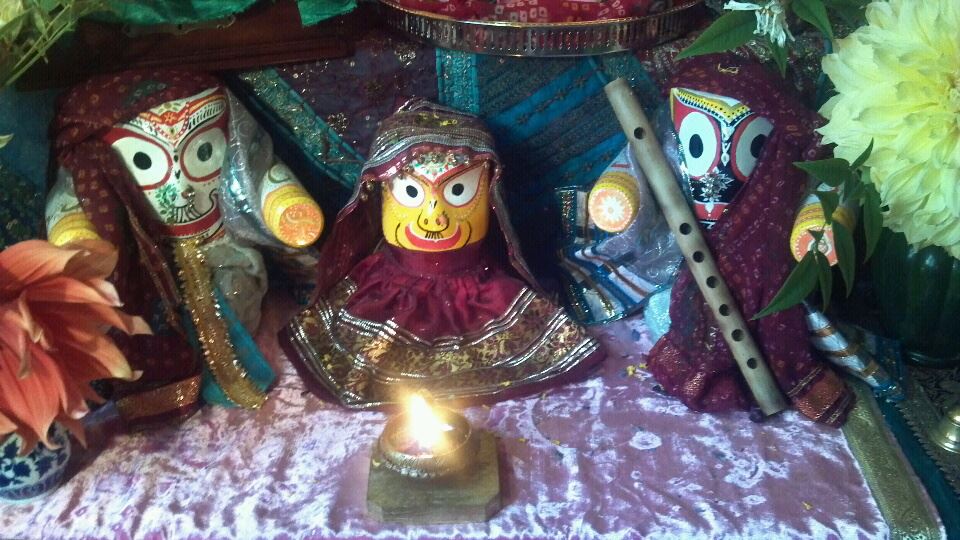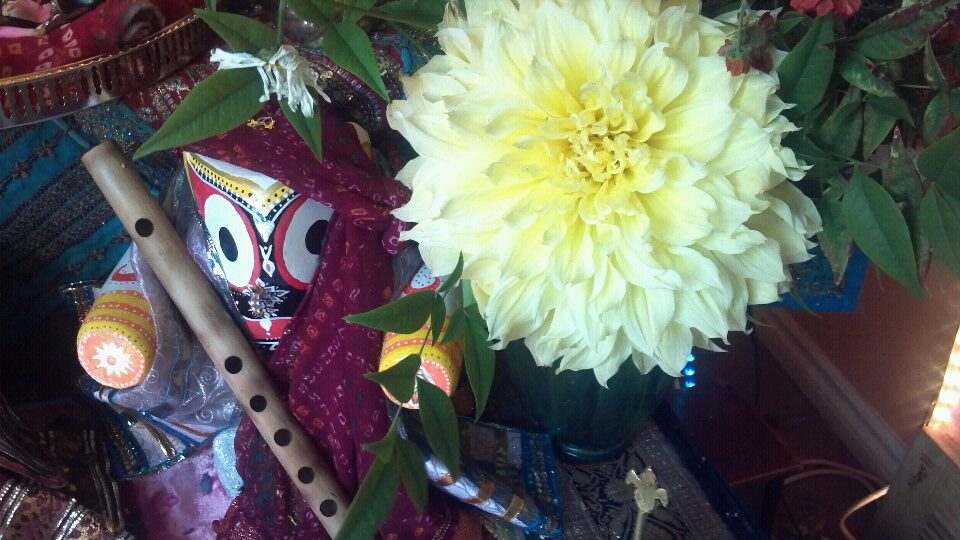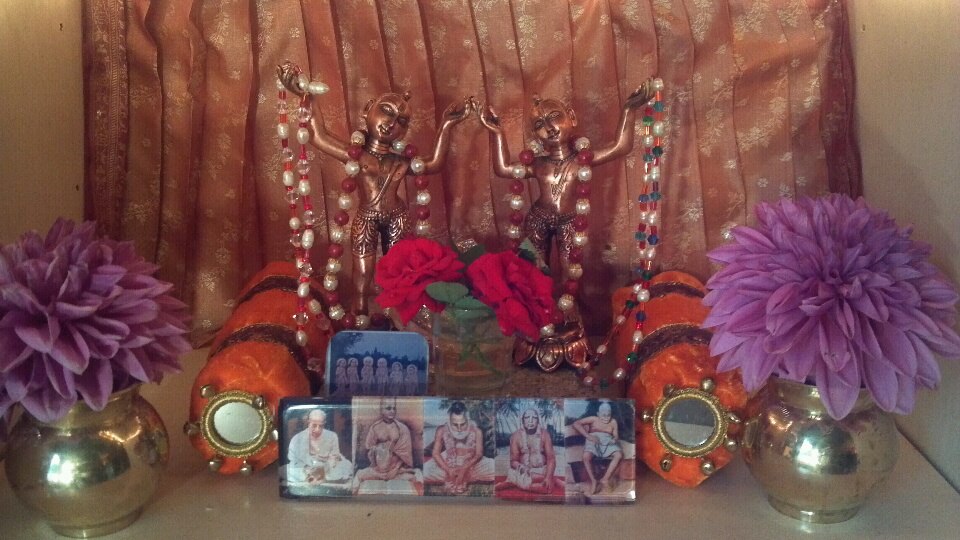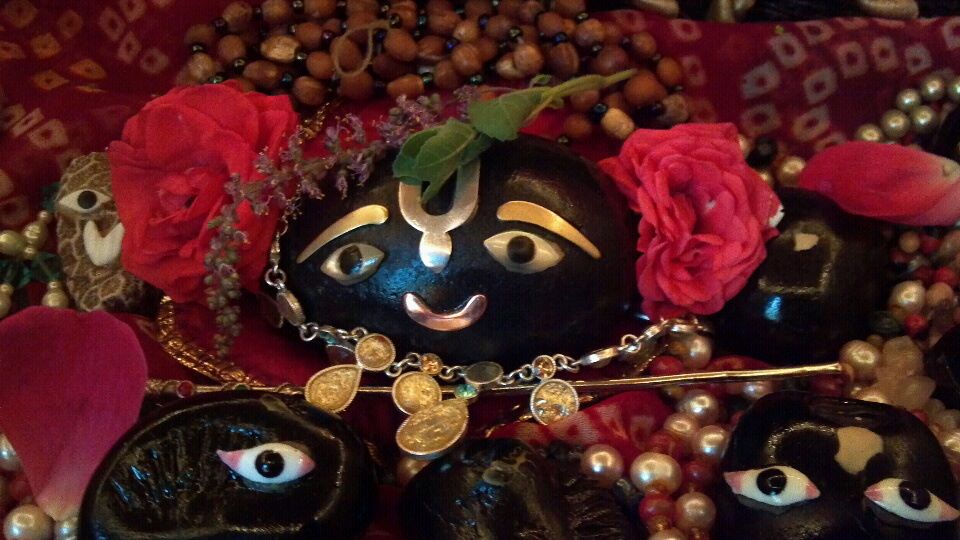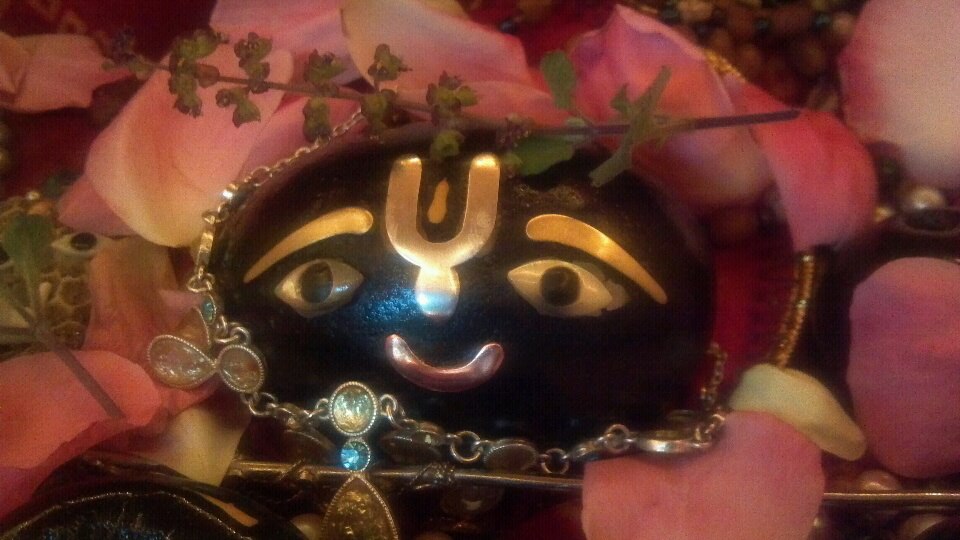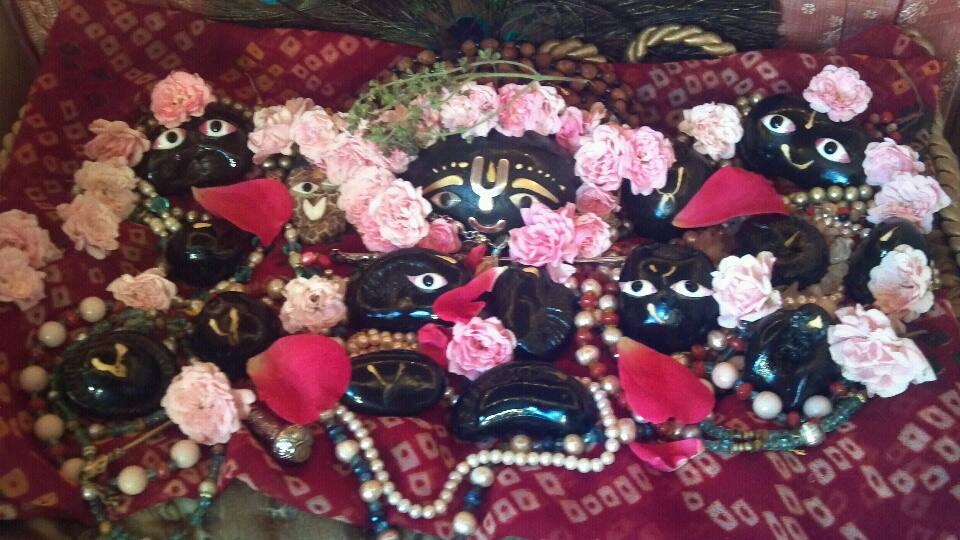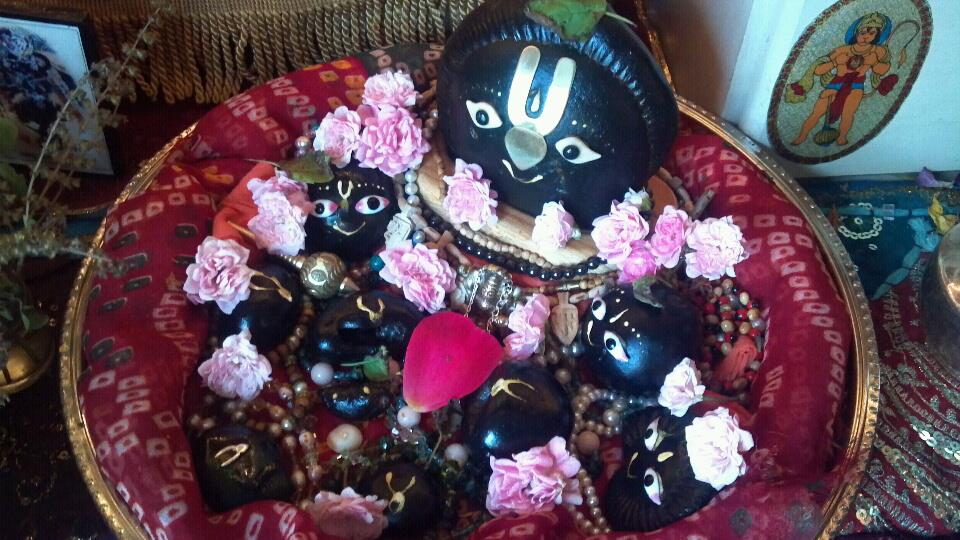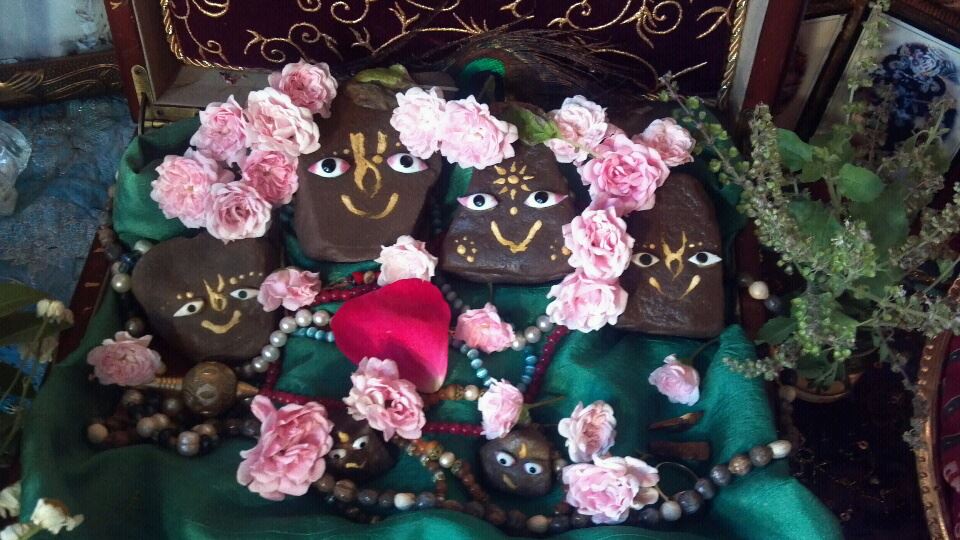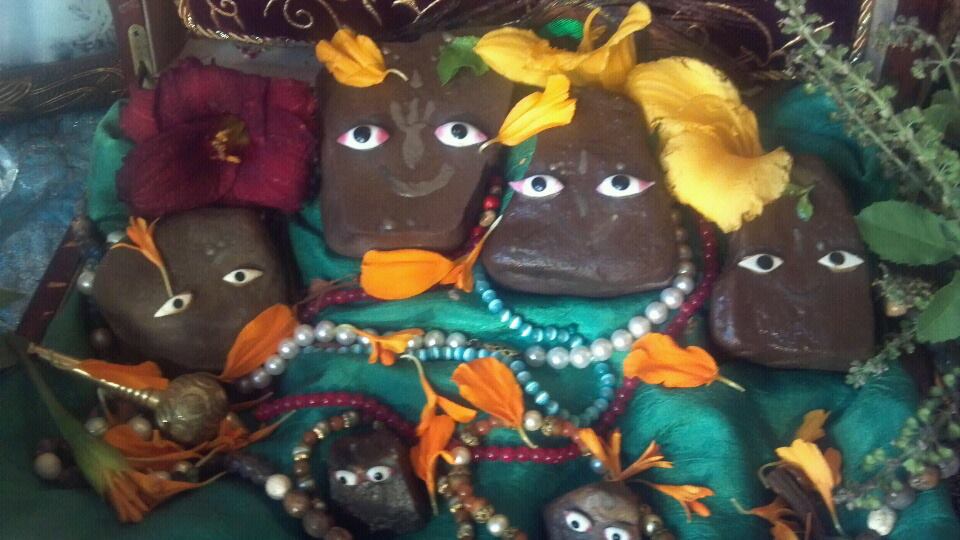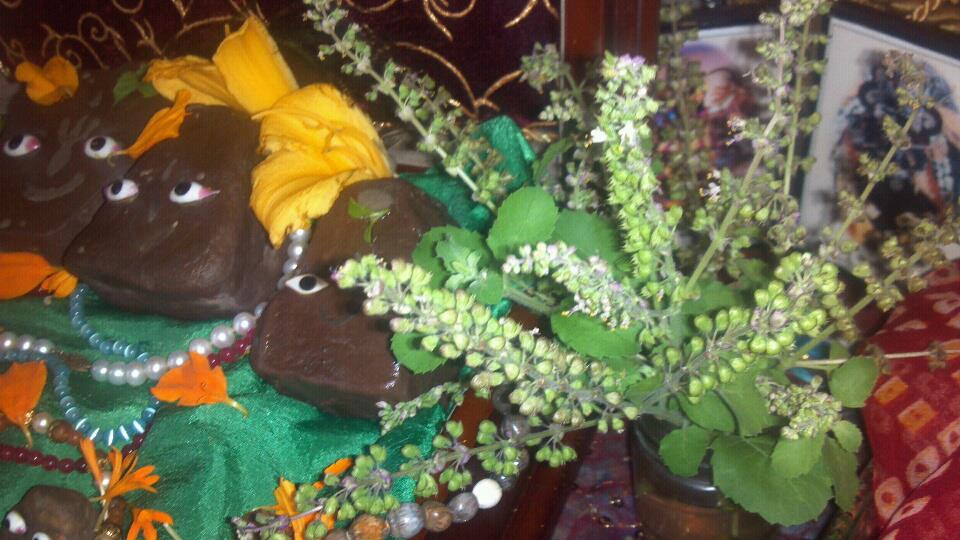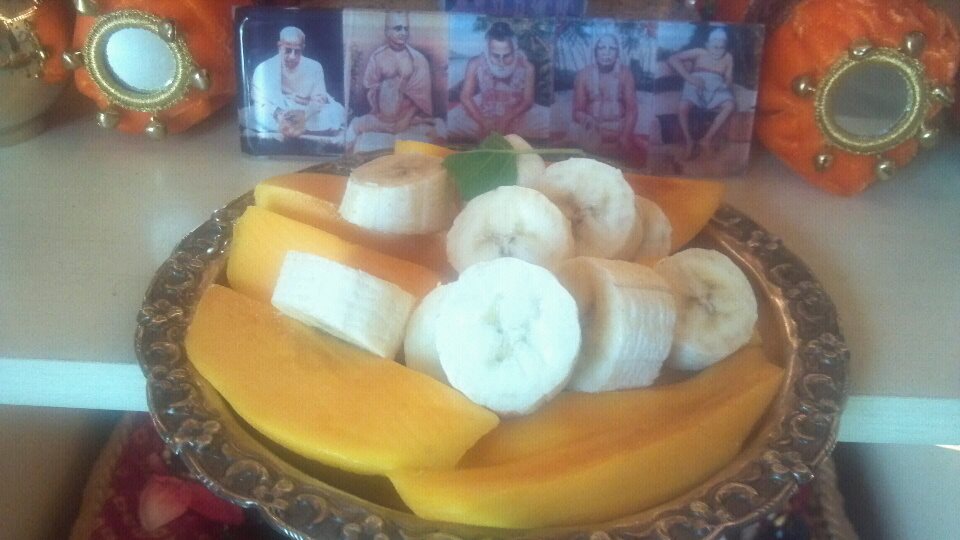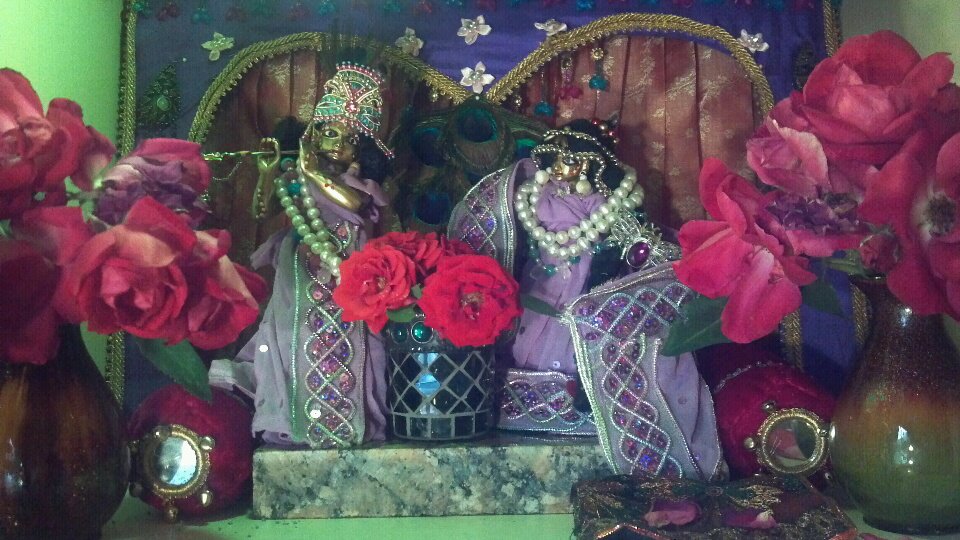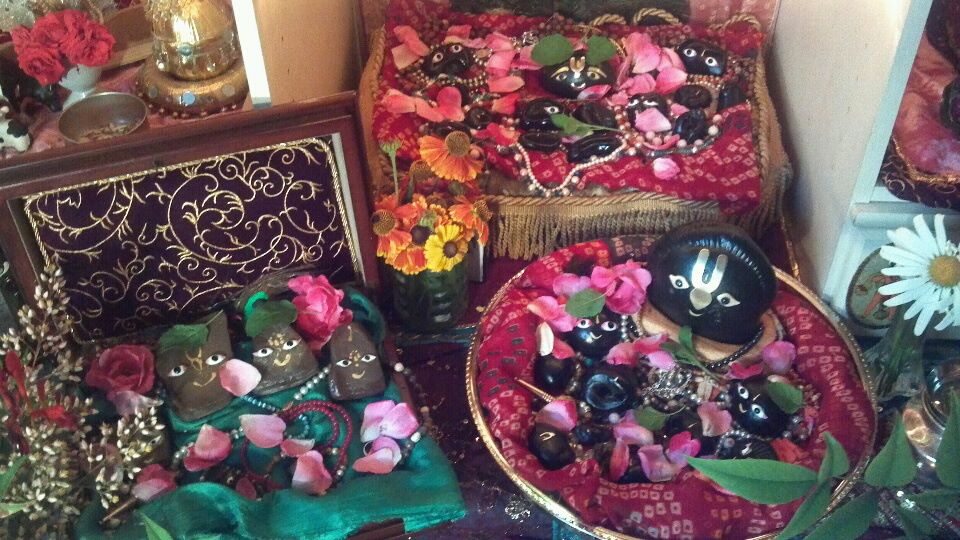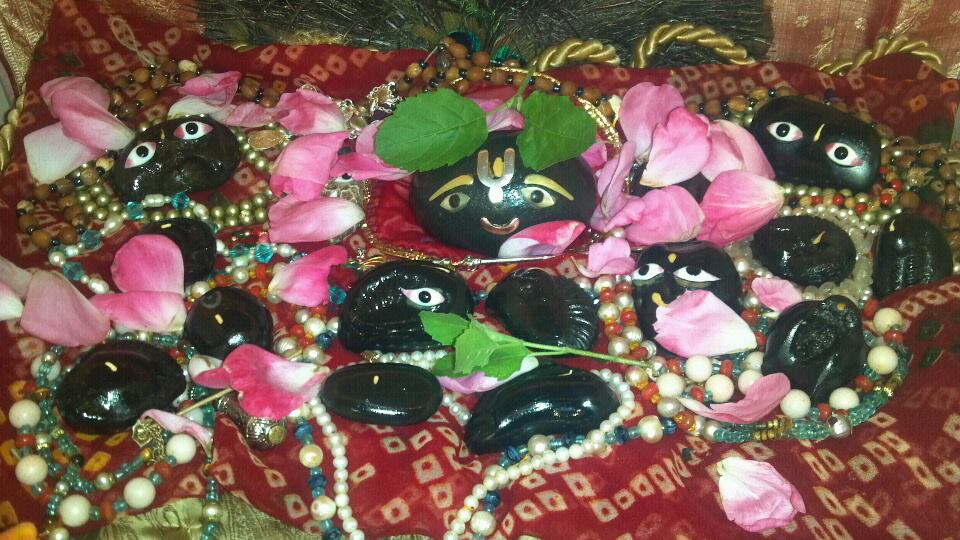 ---

5th July 2013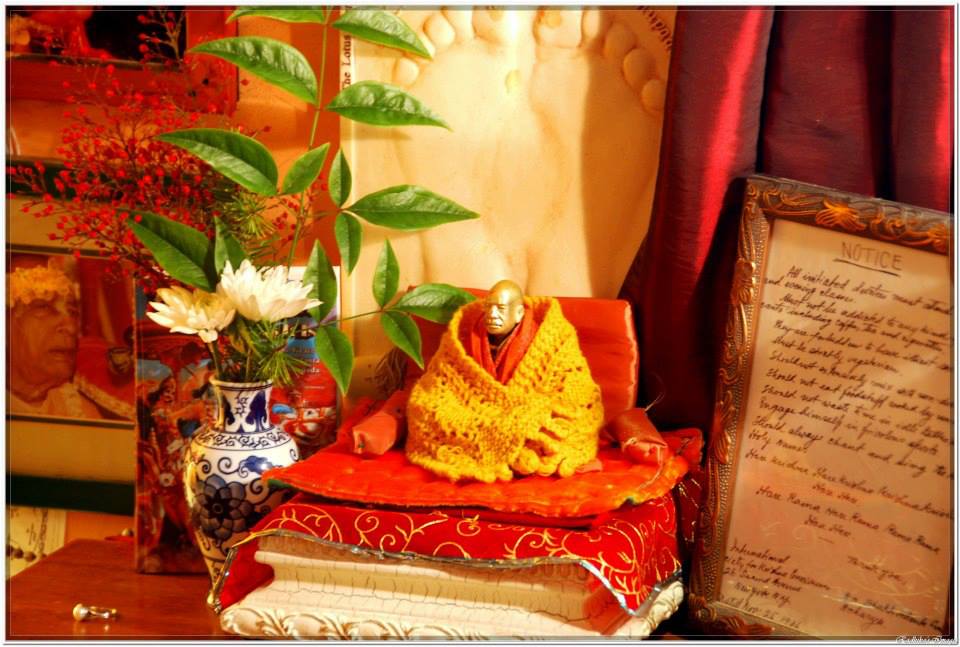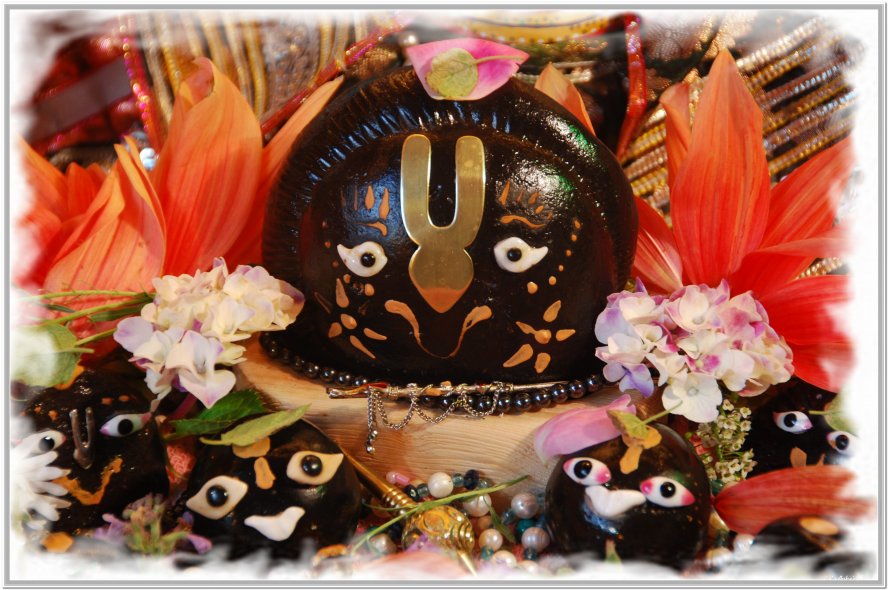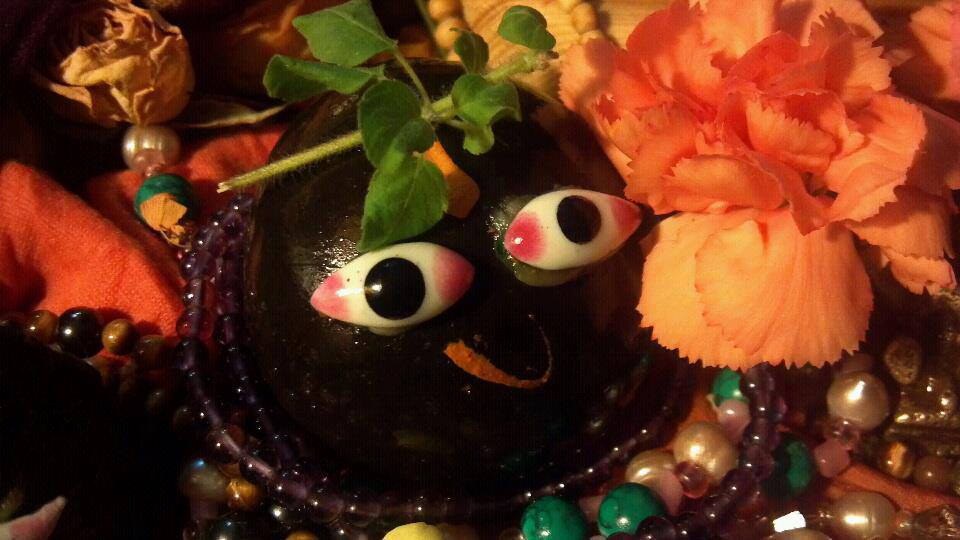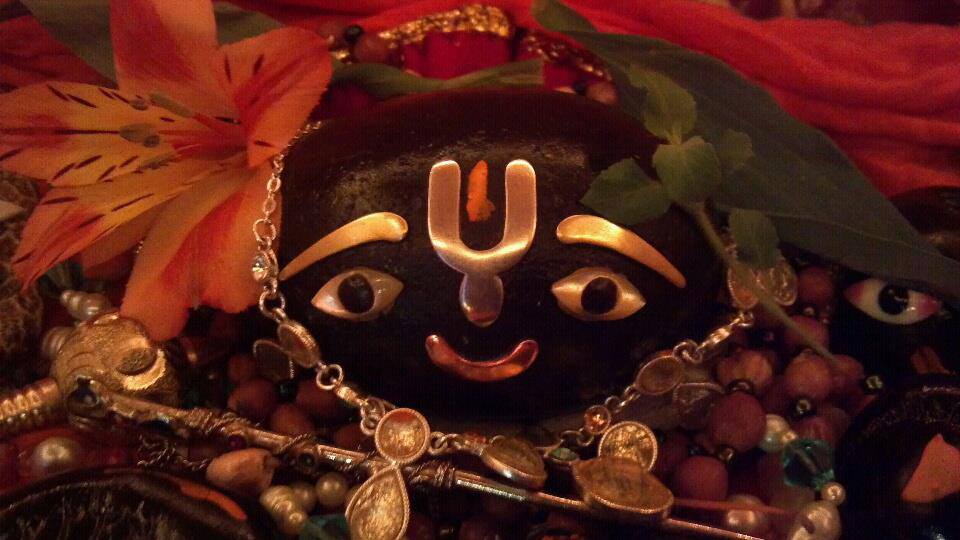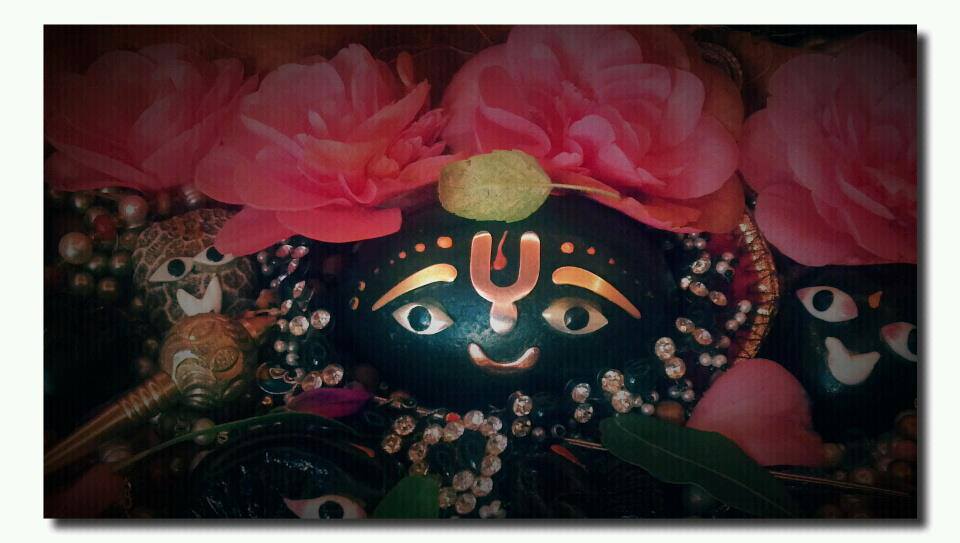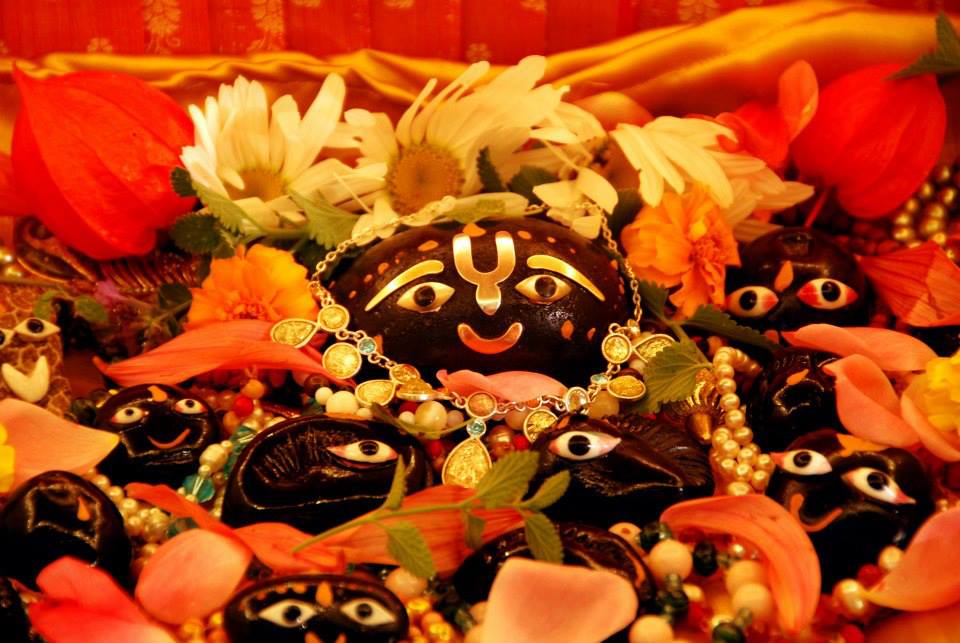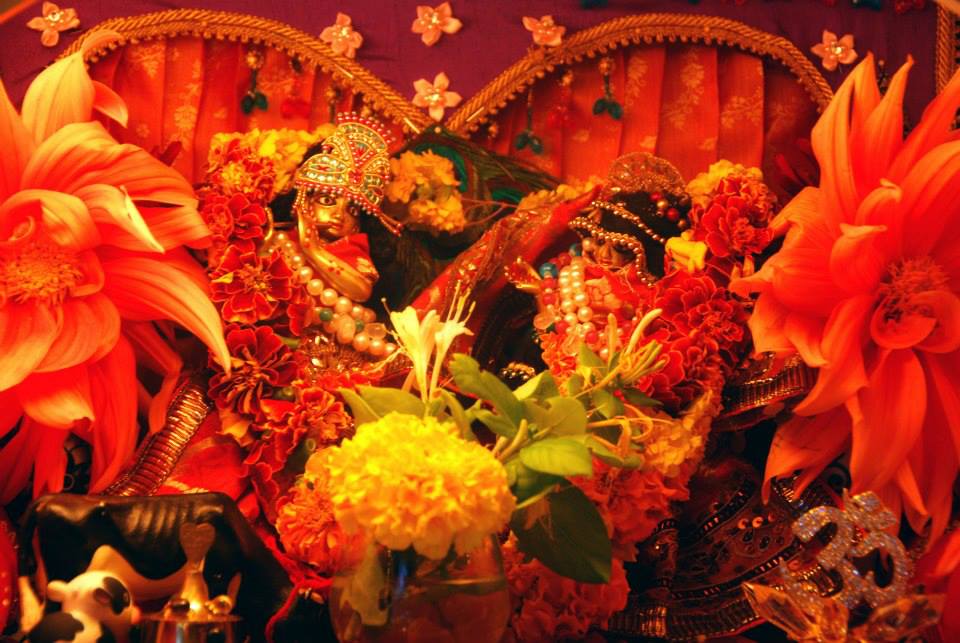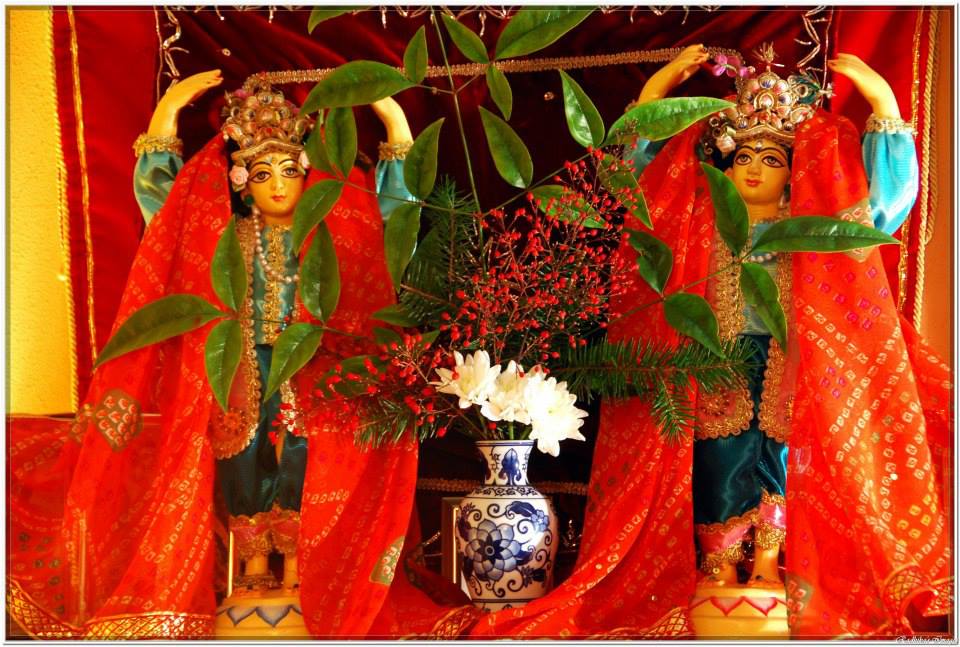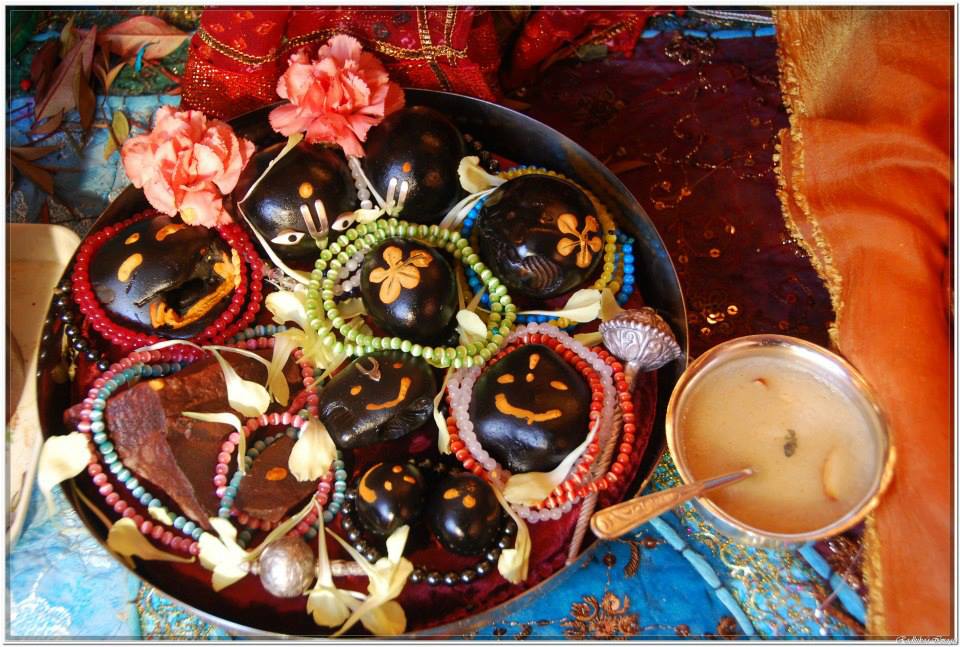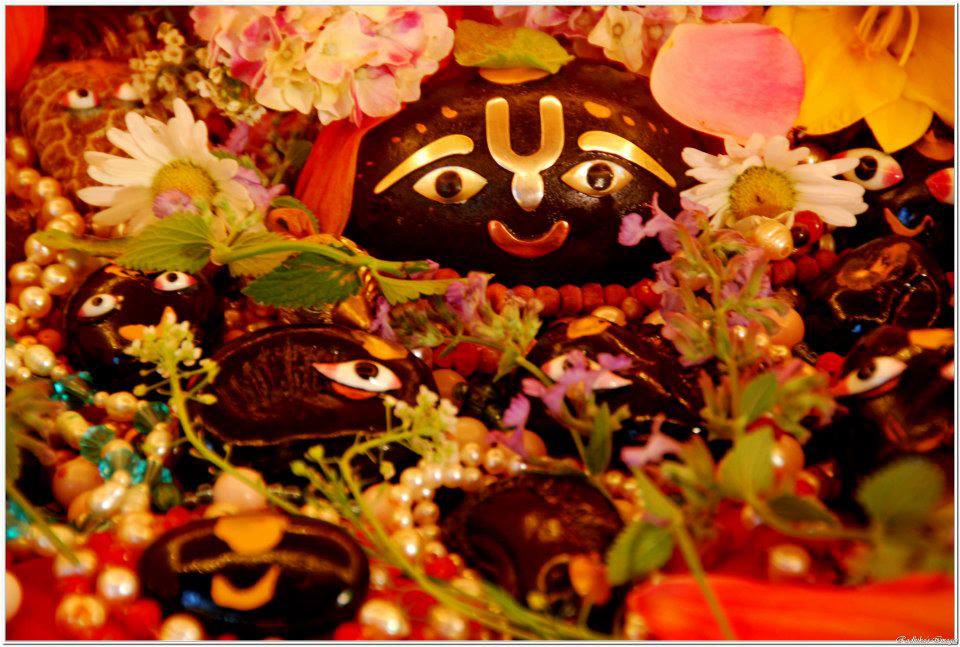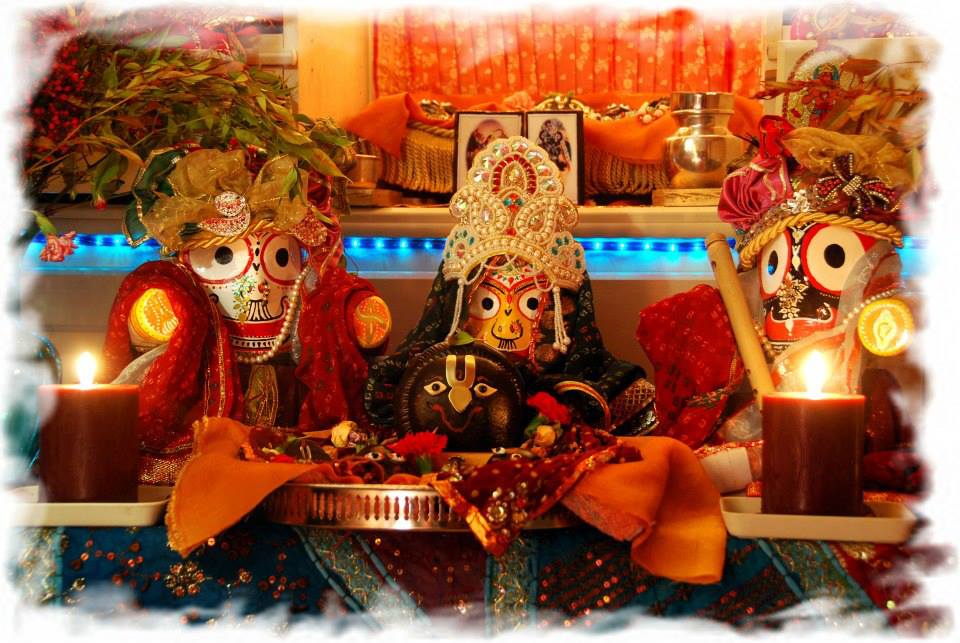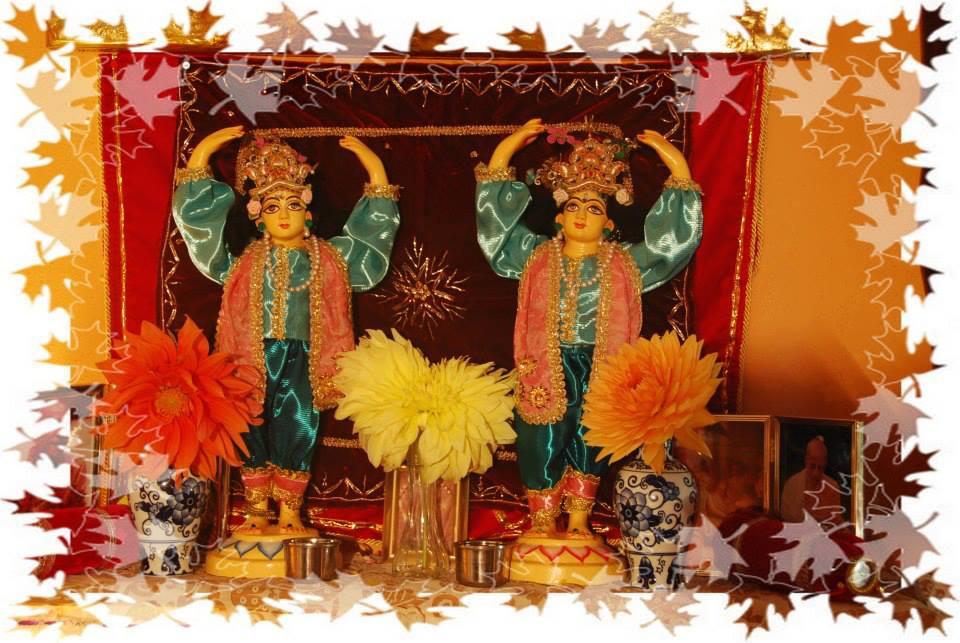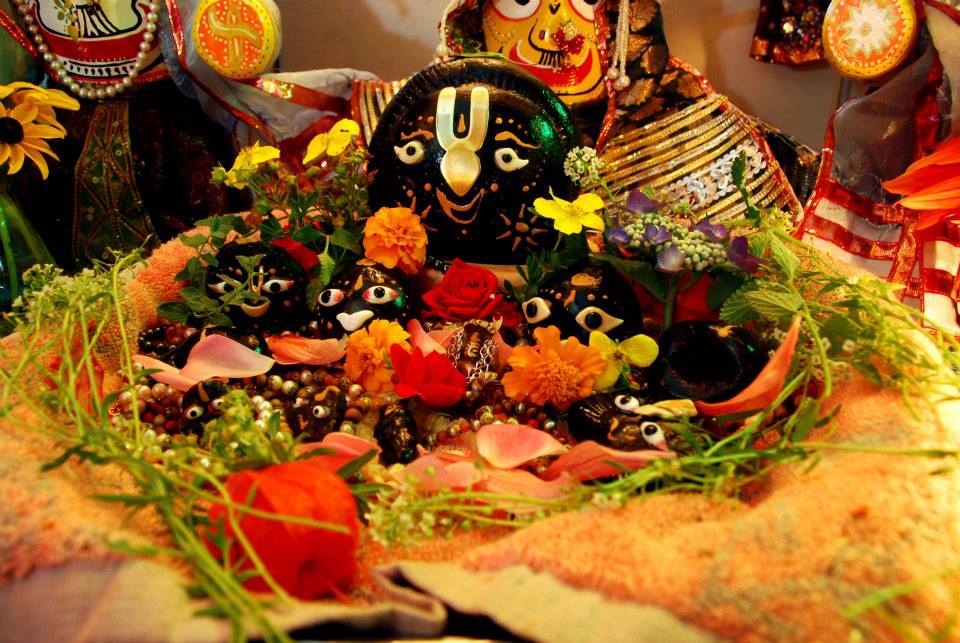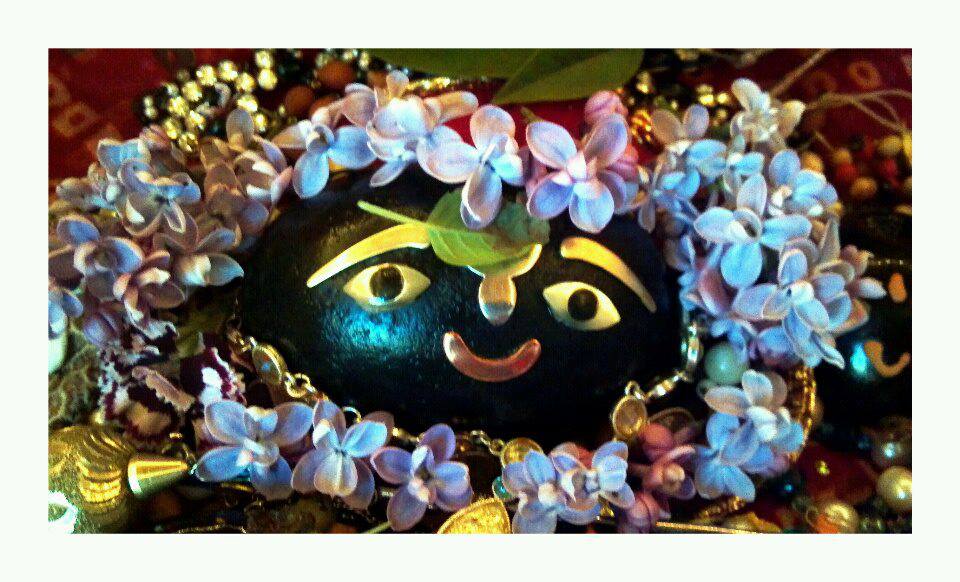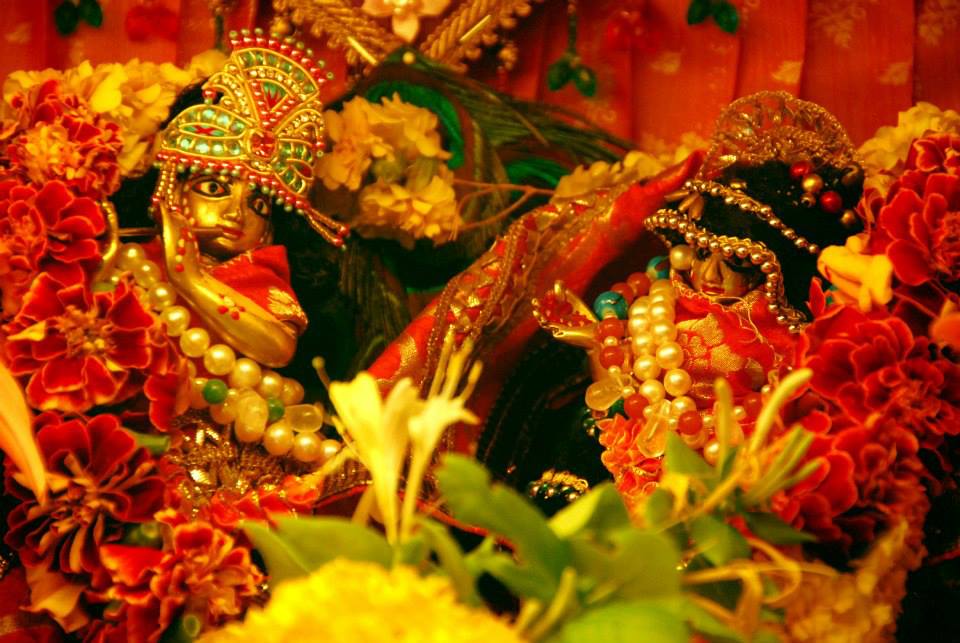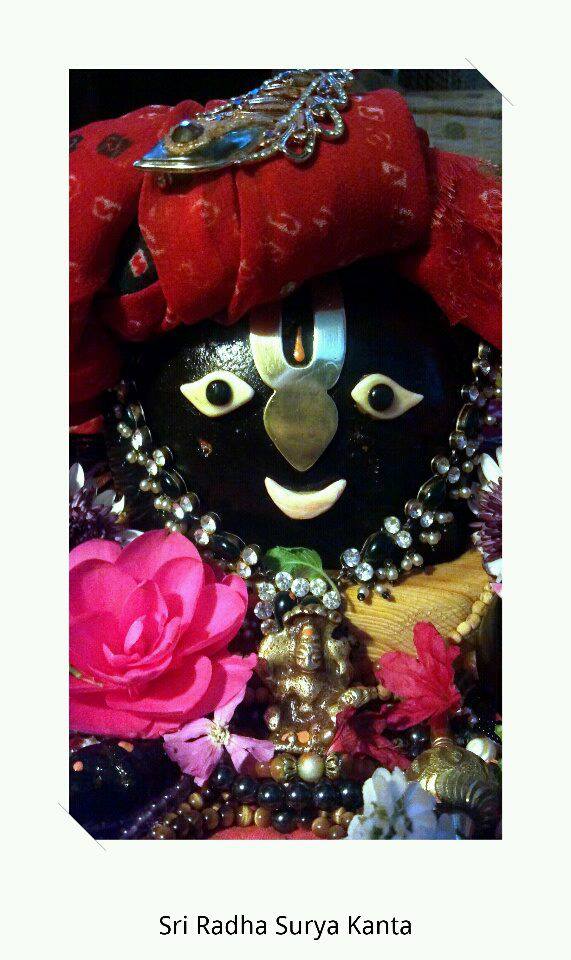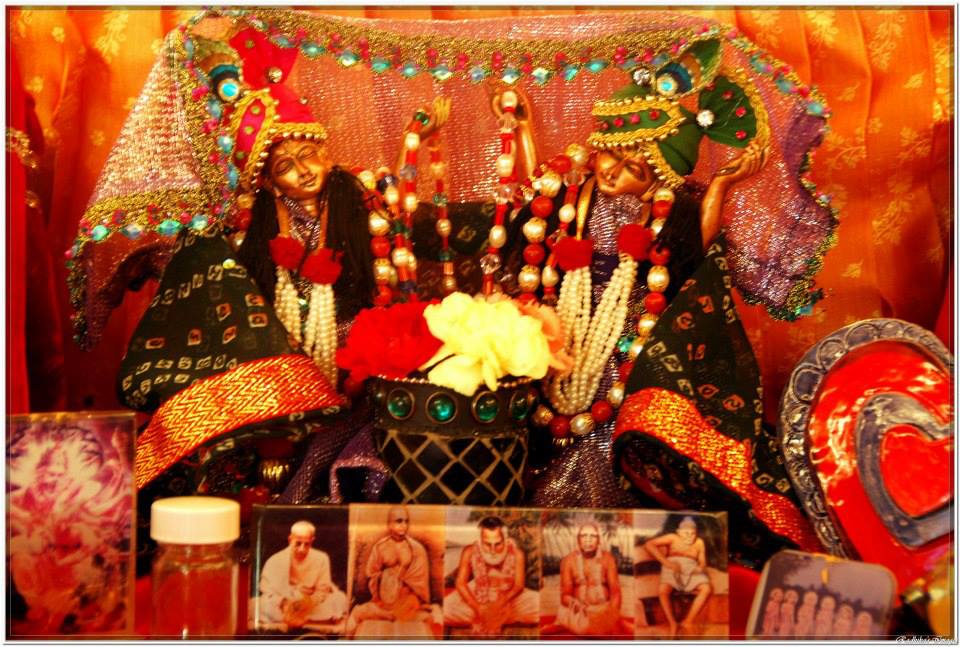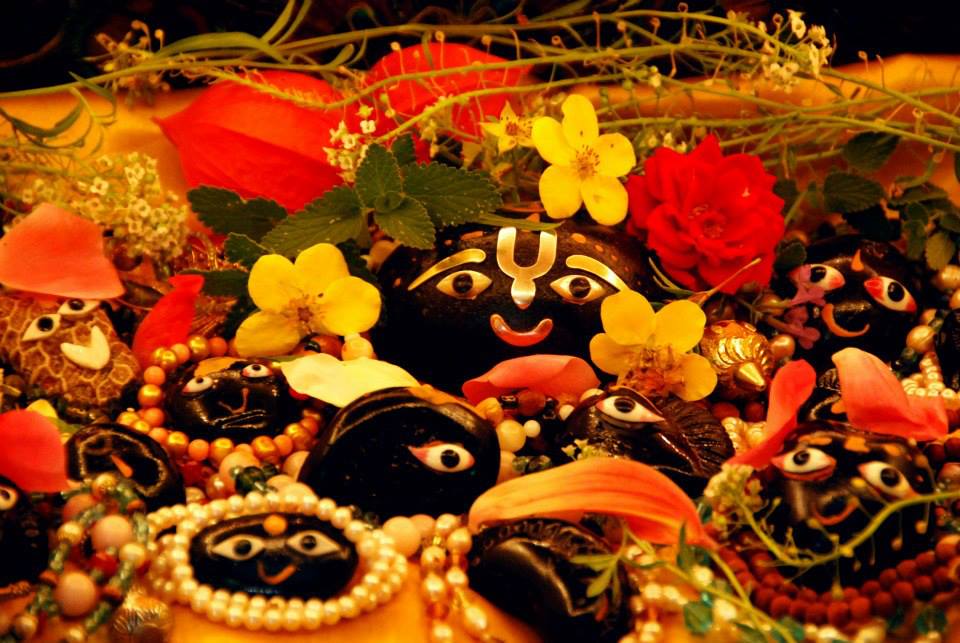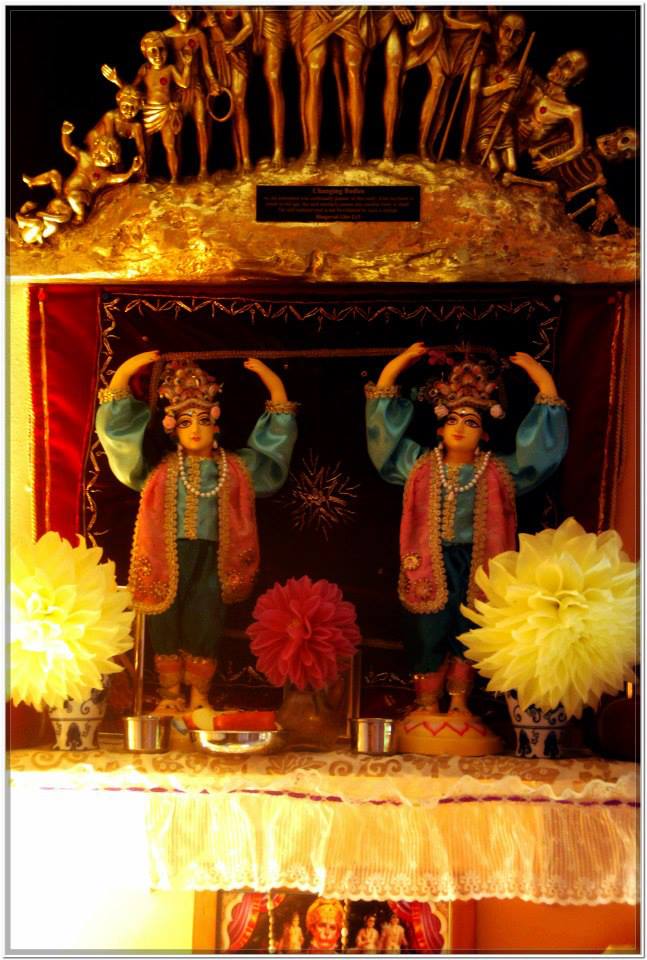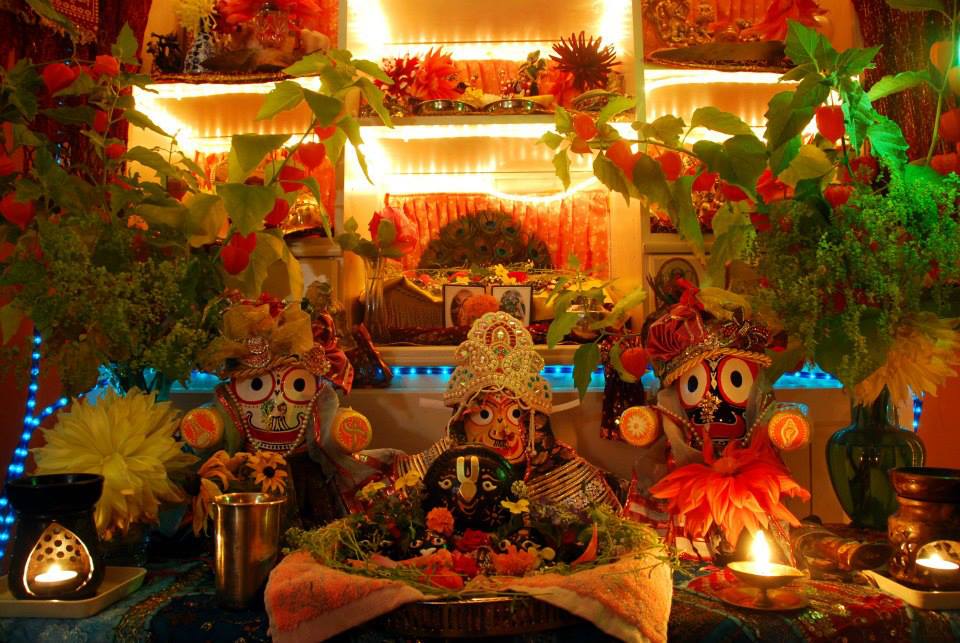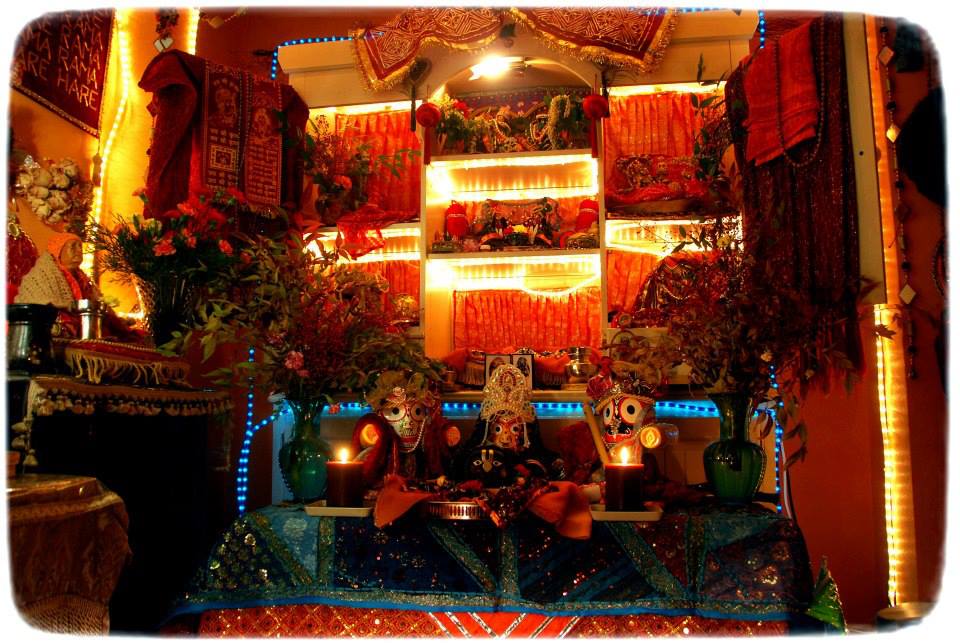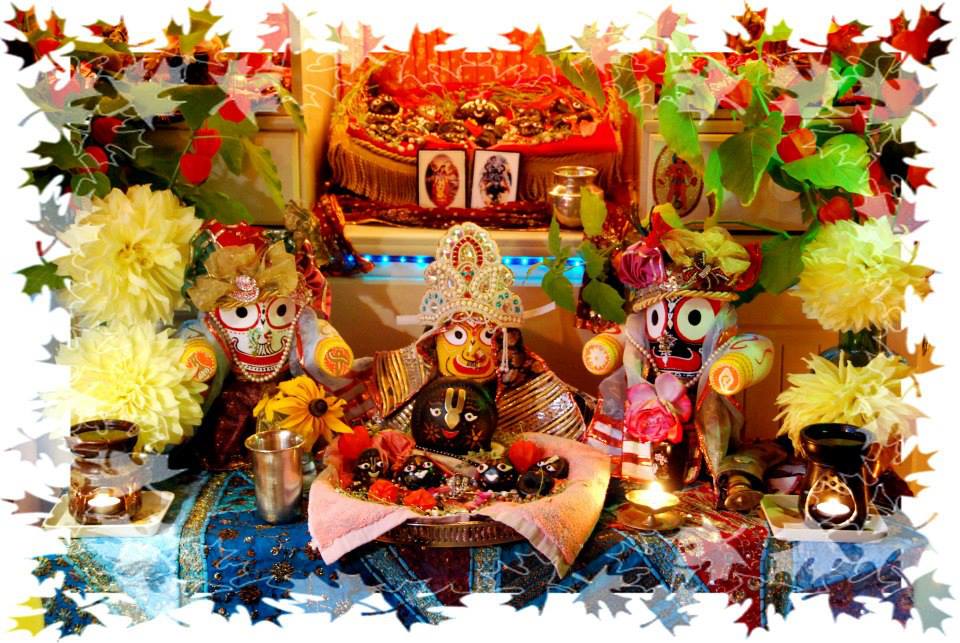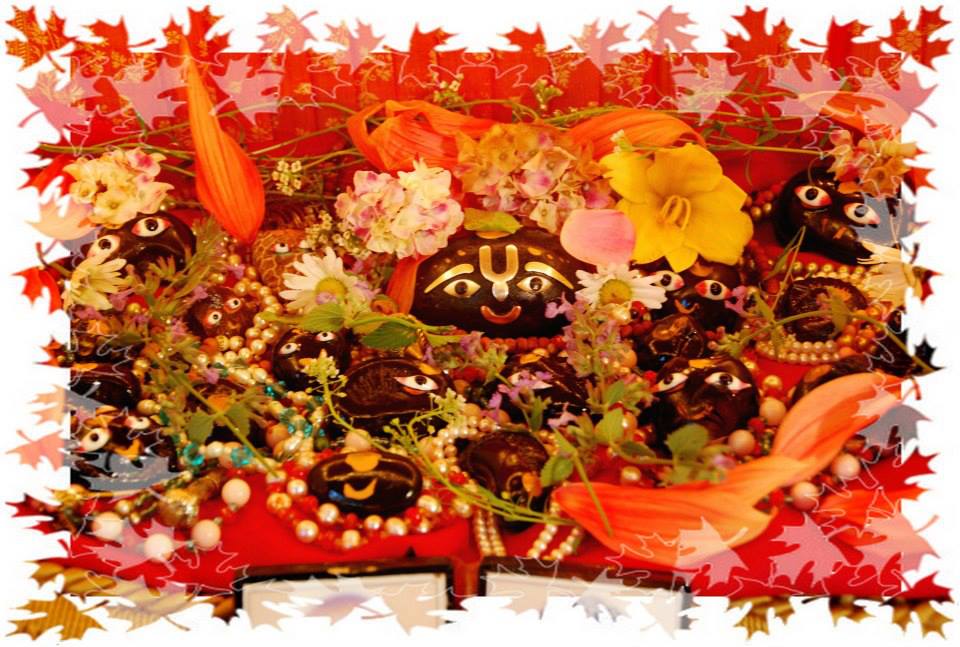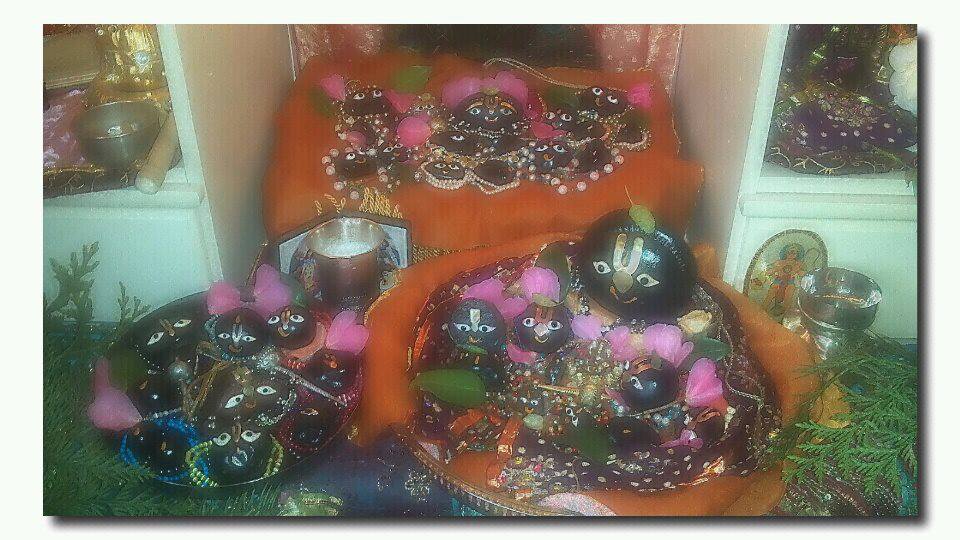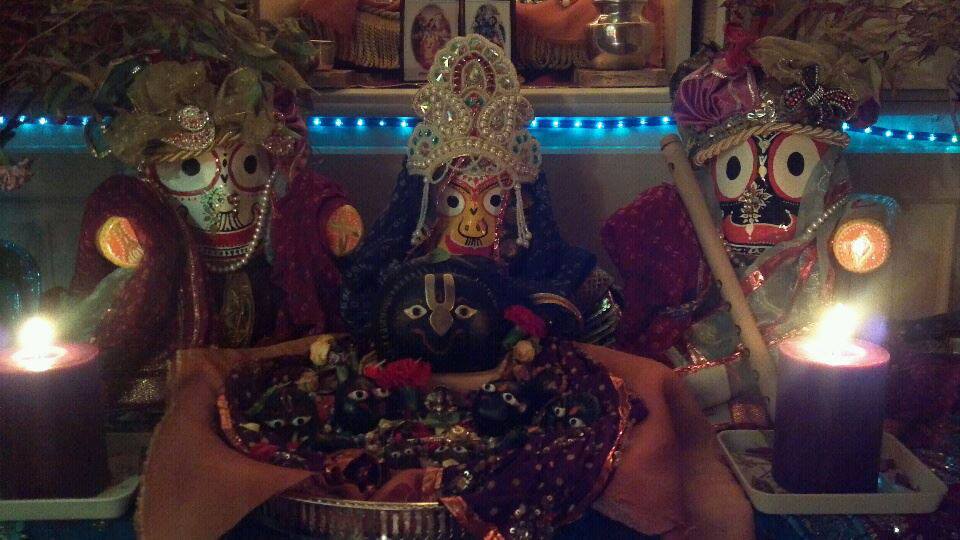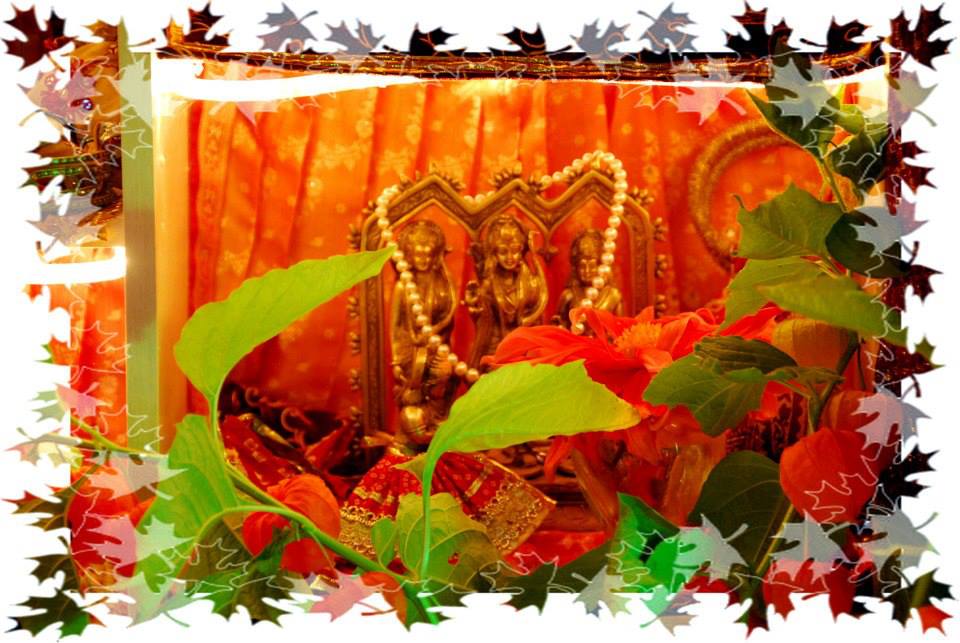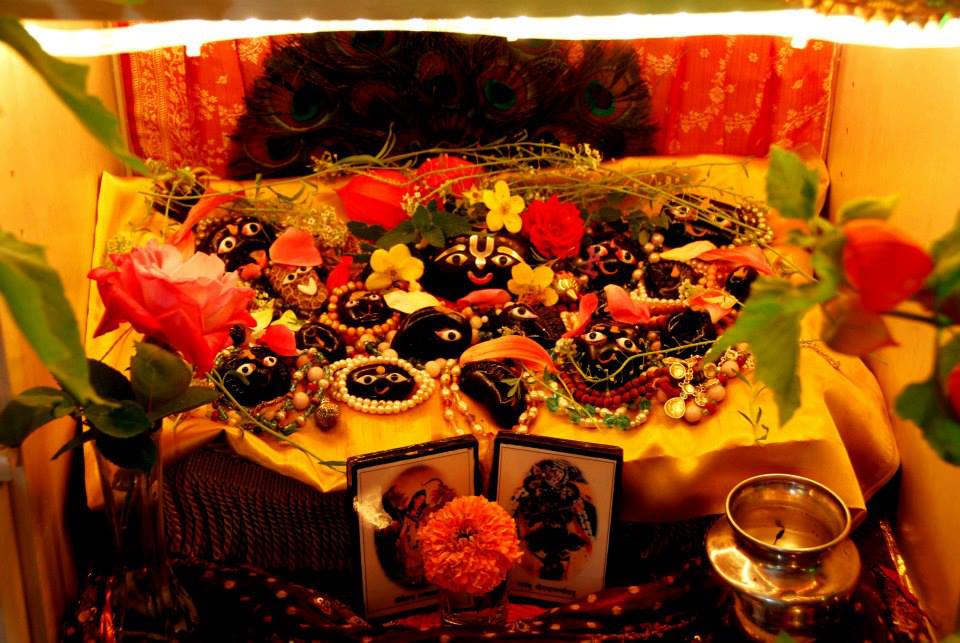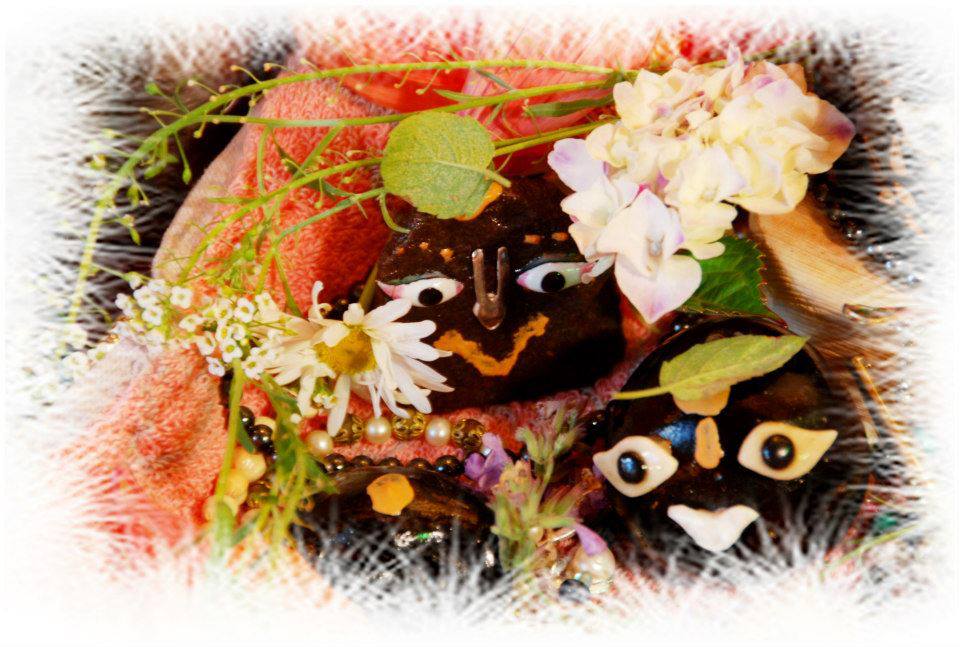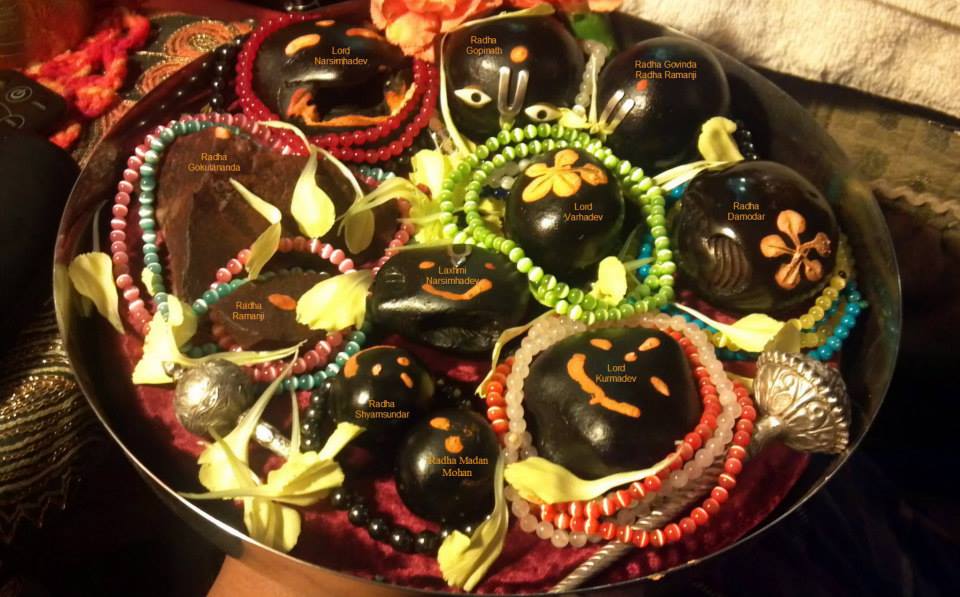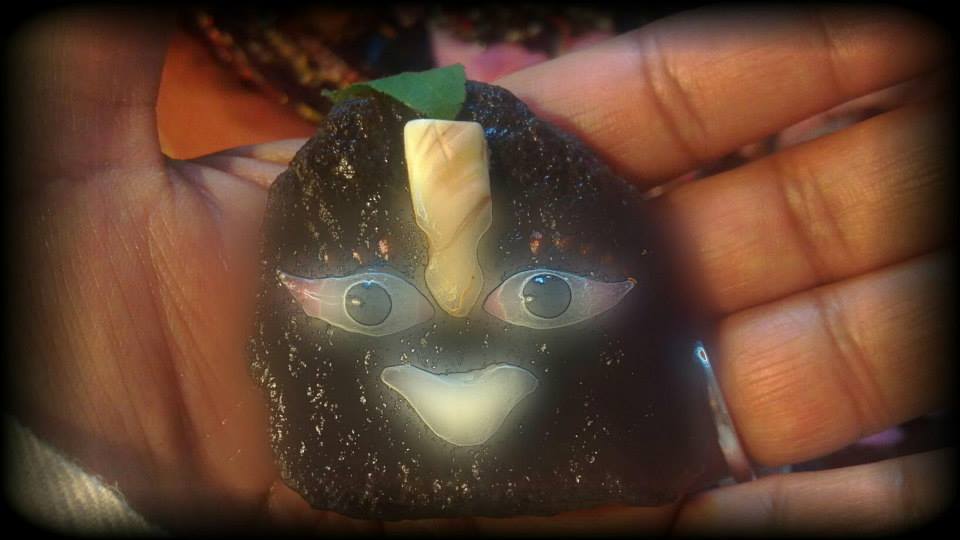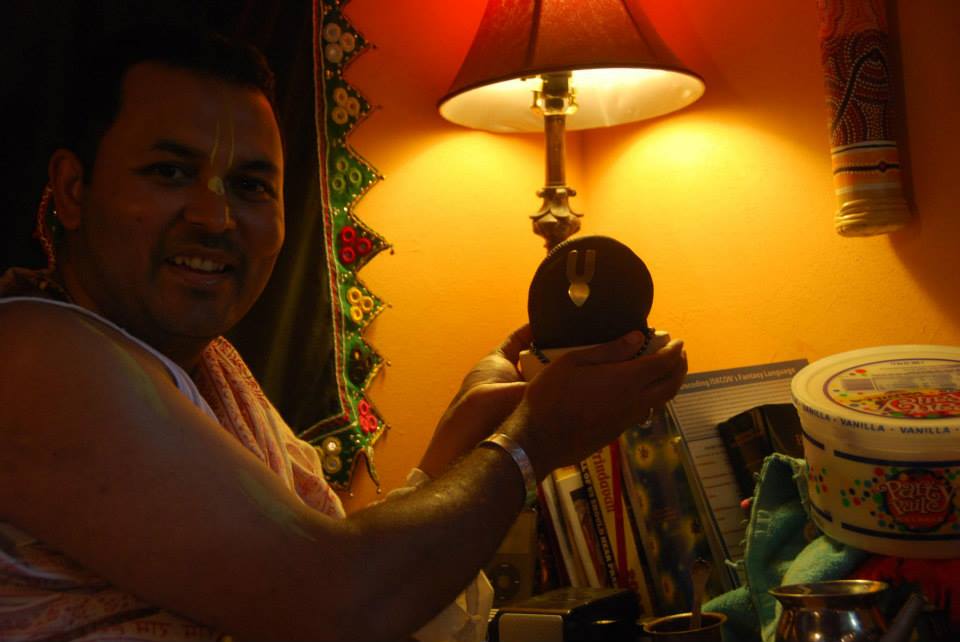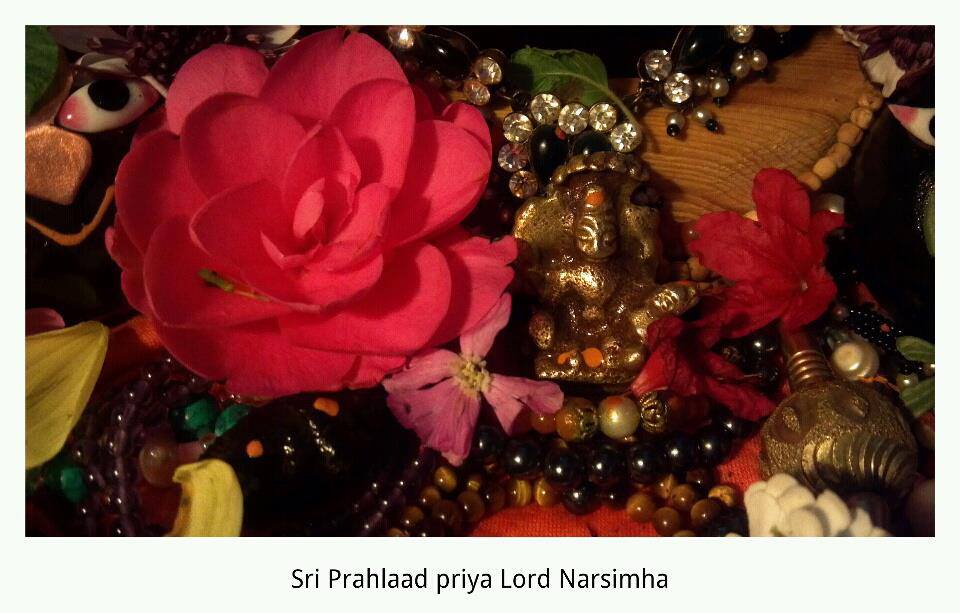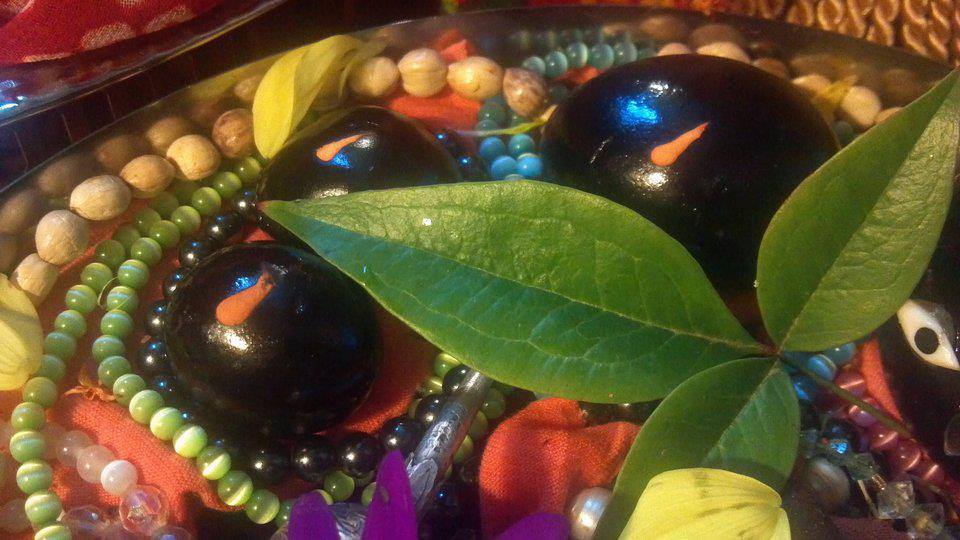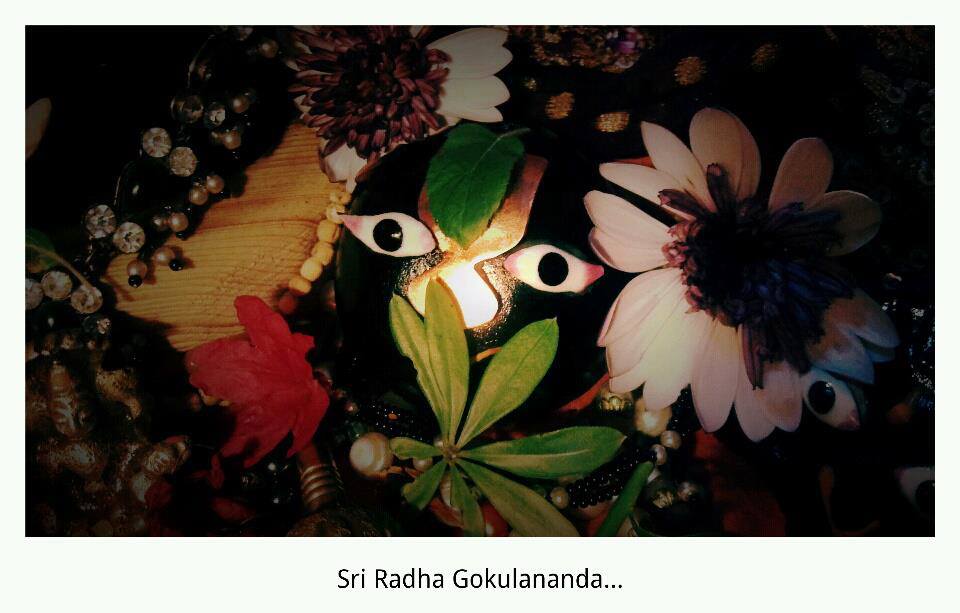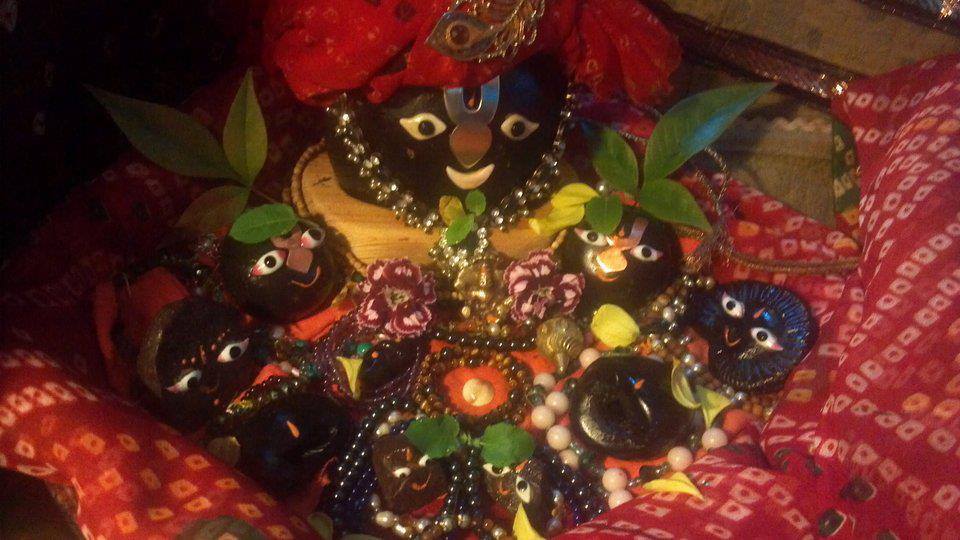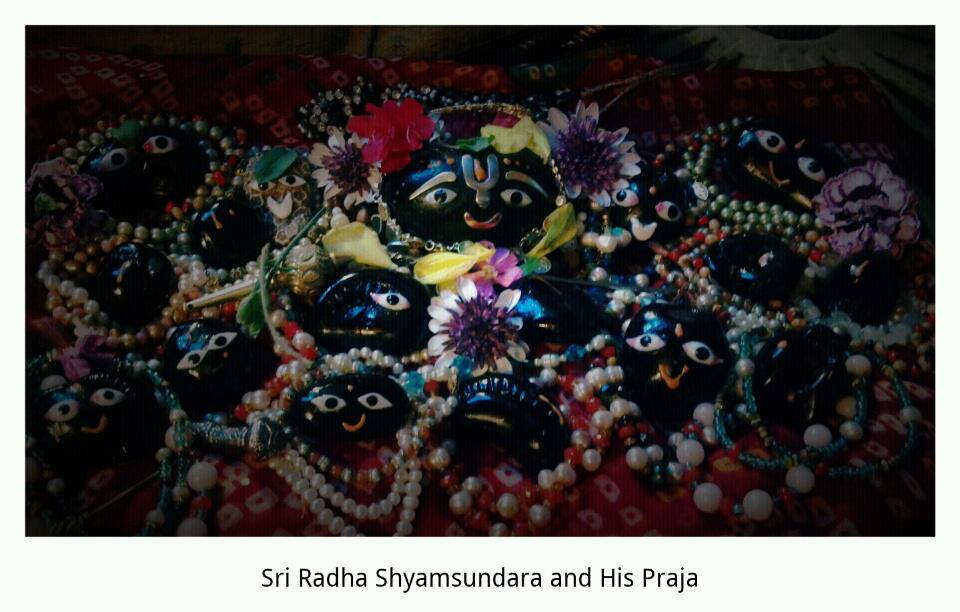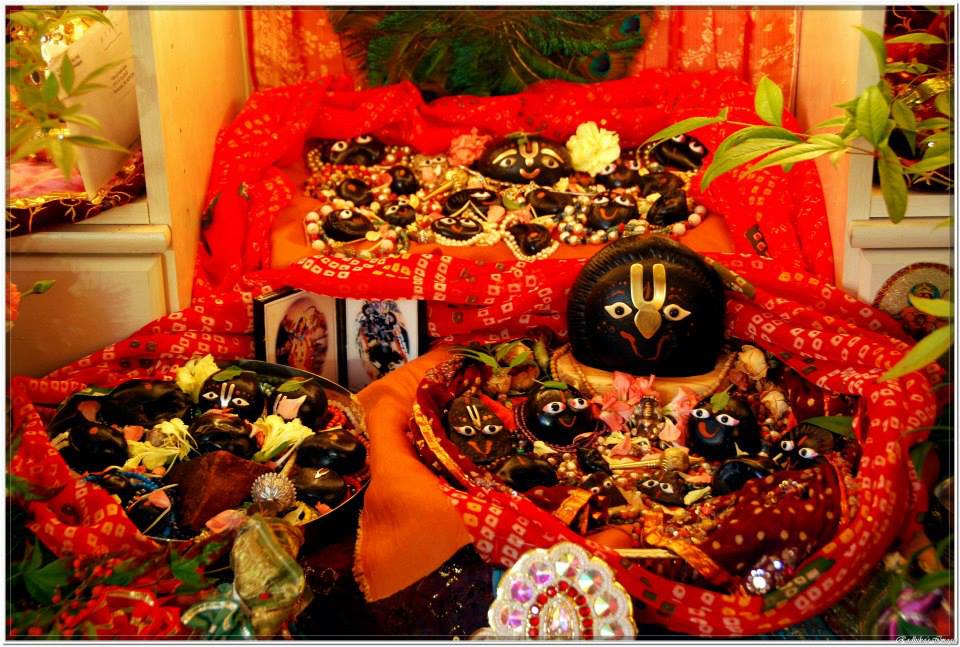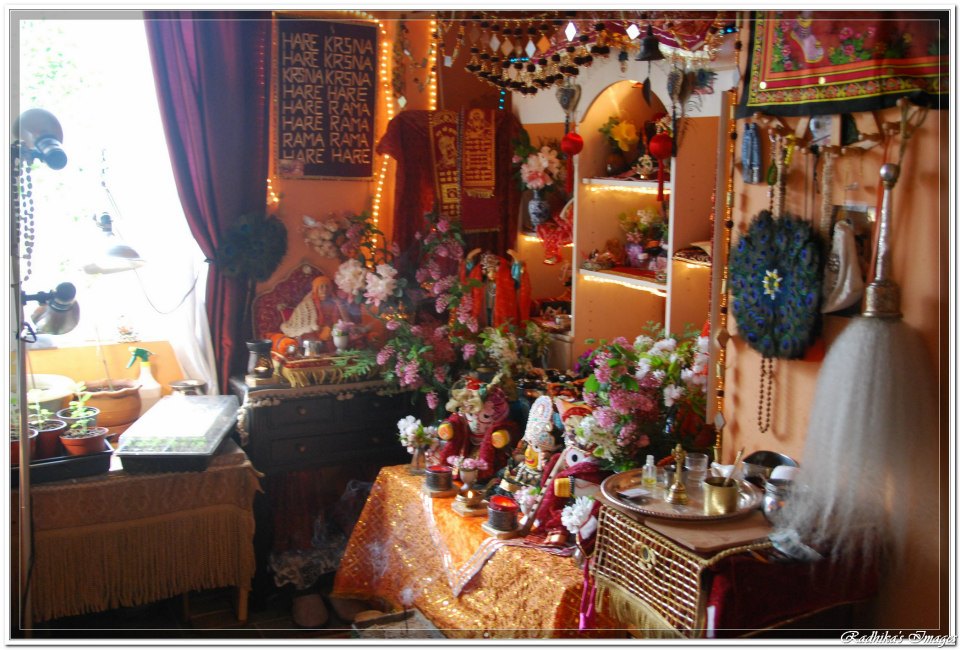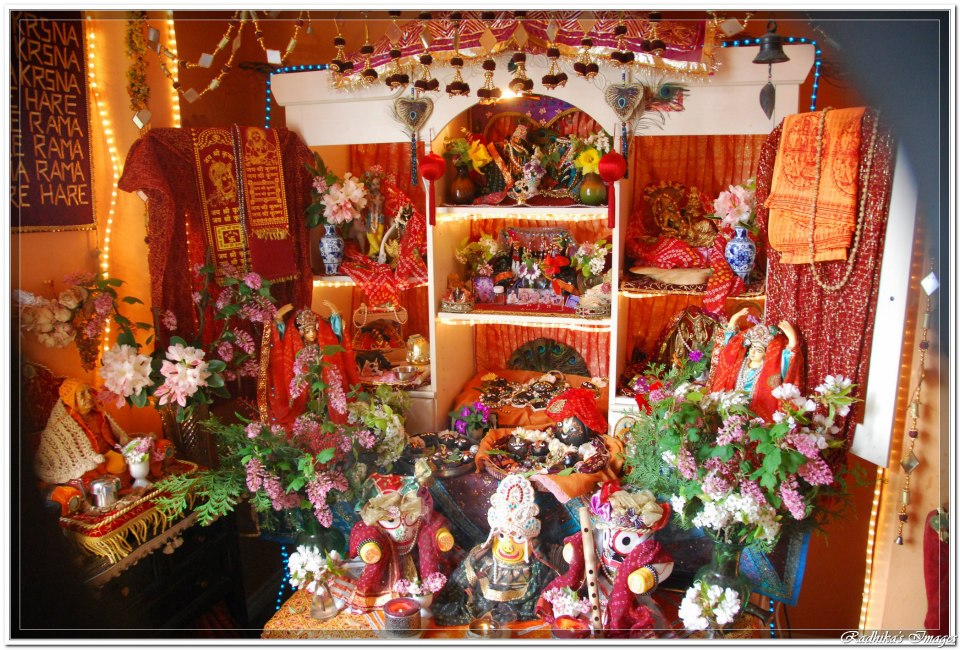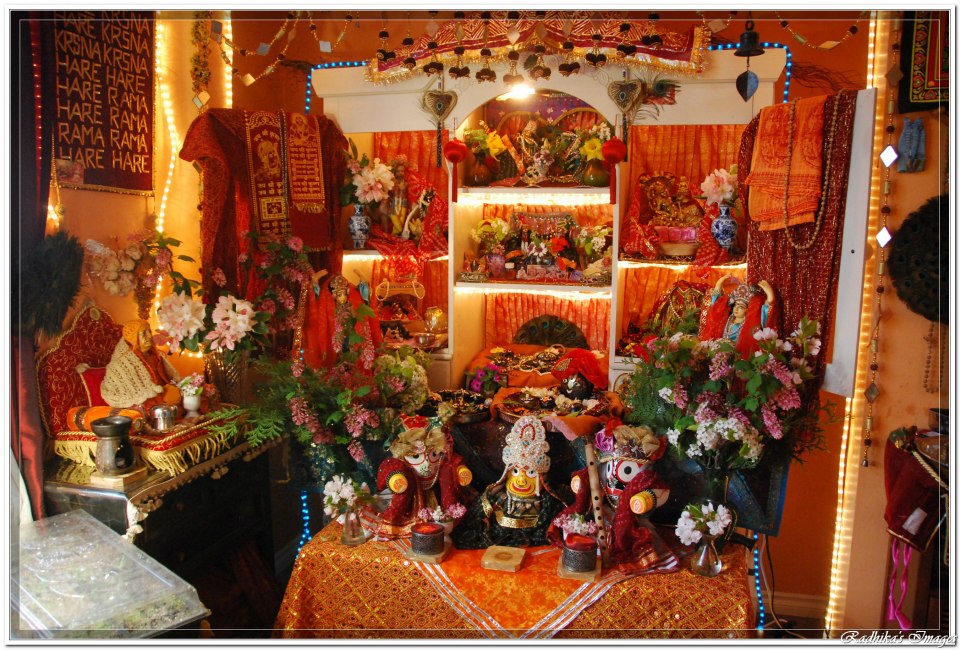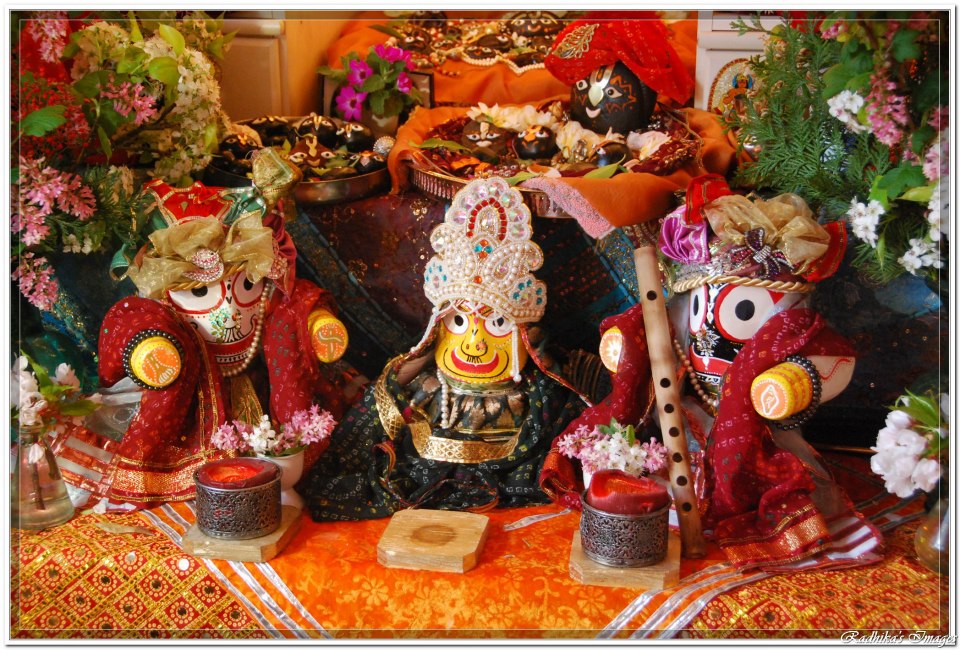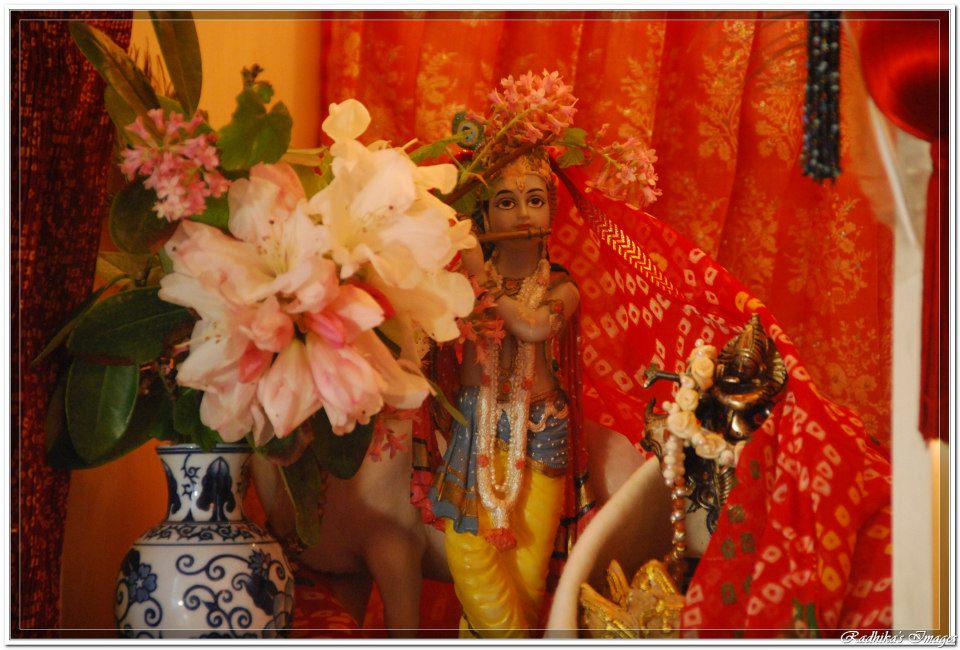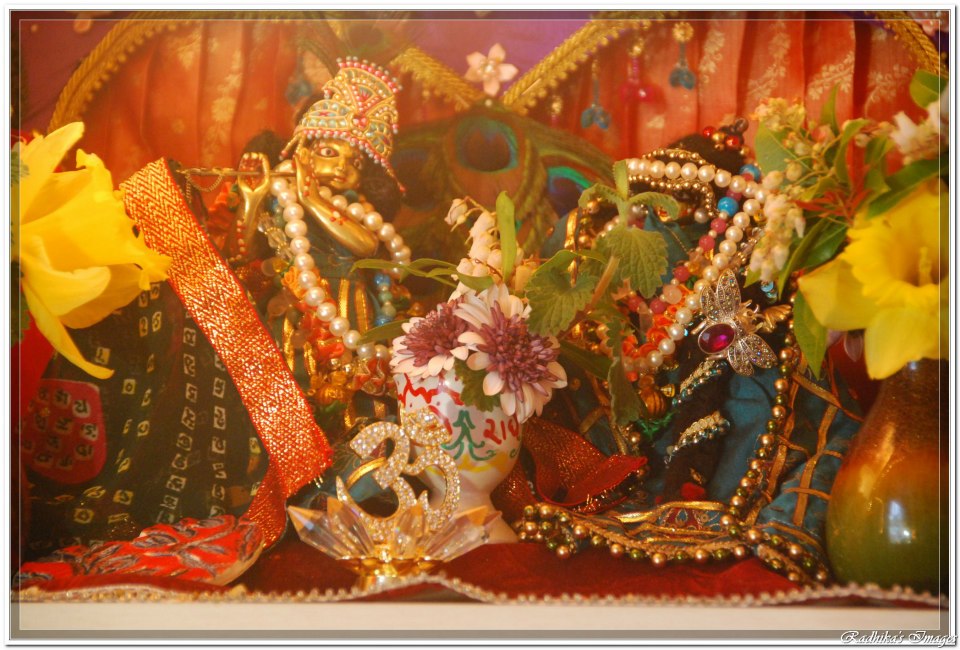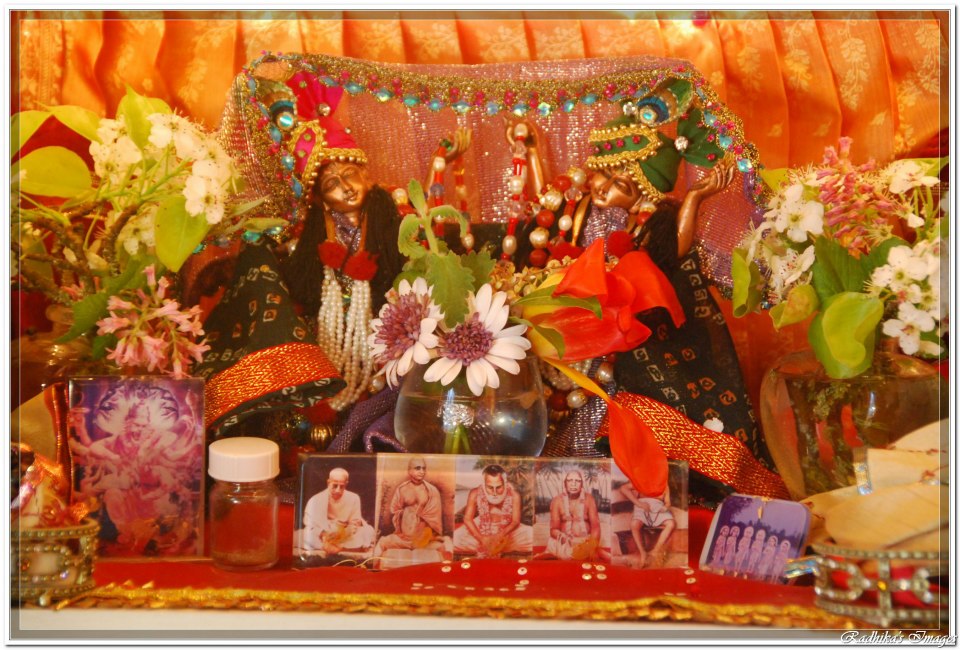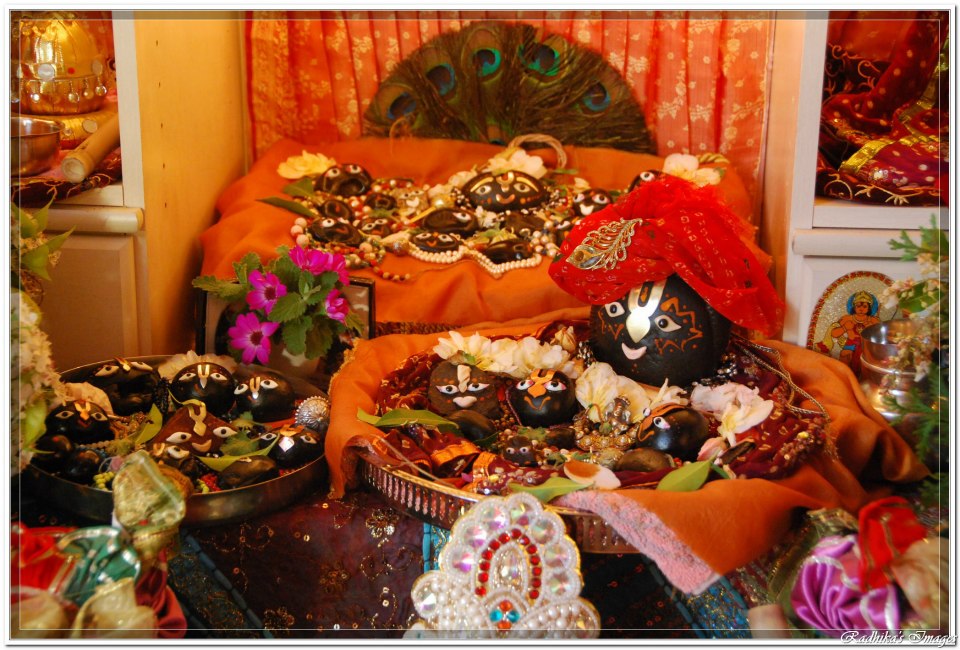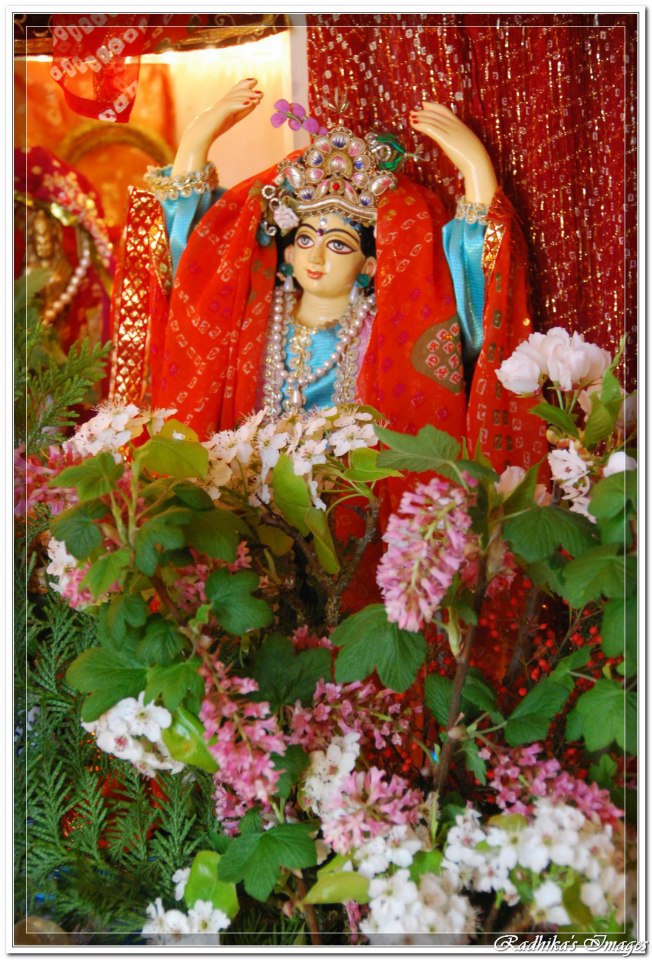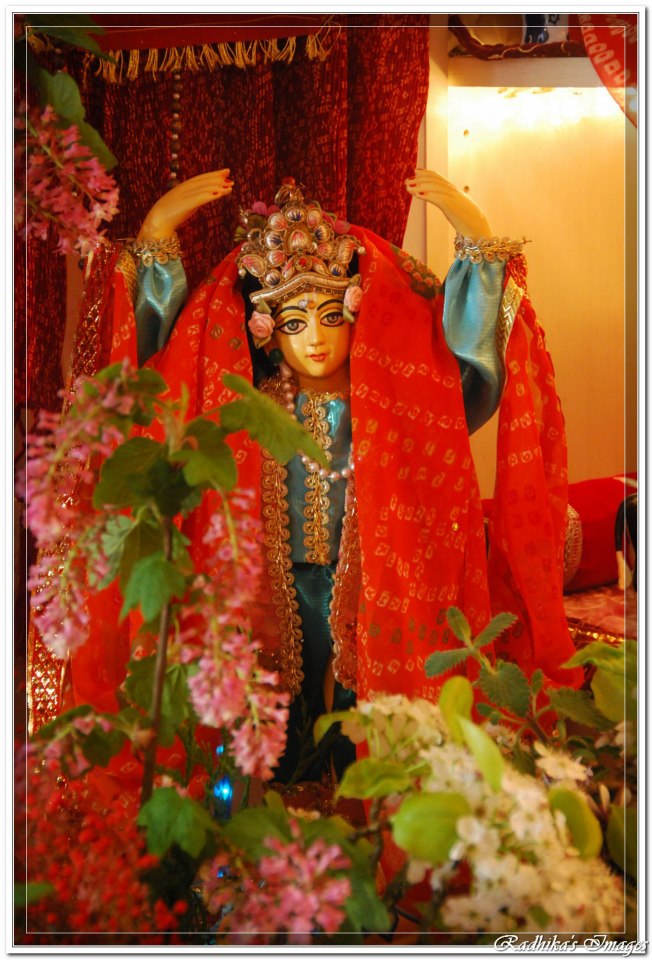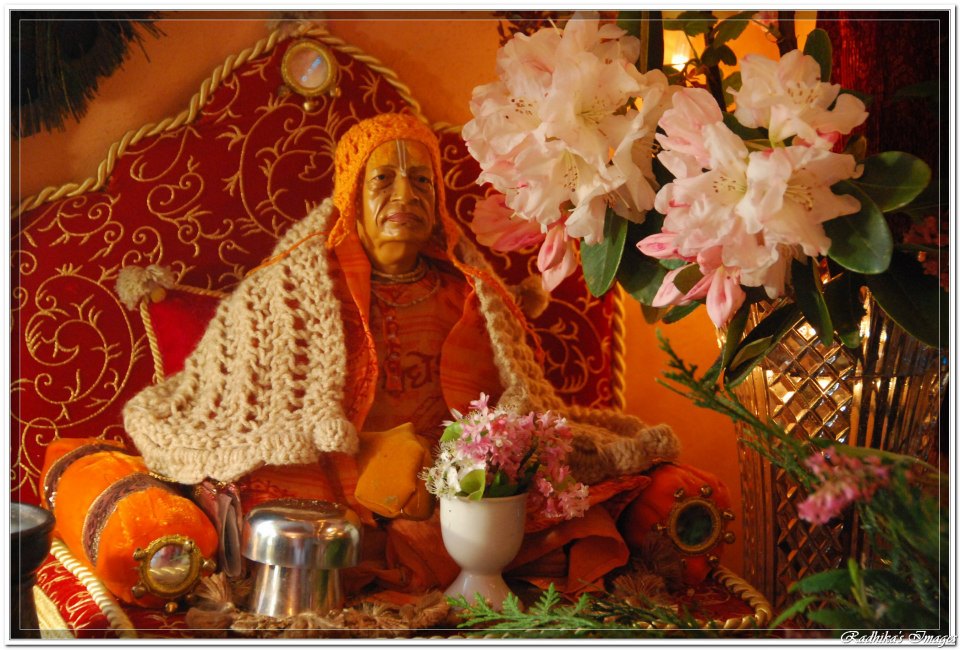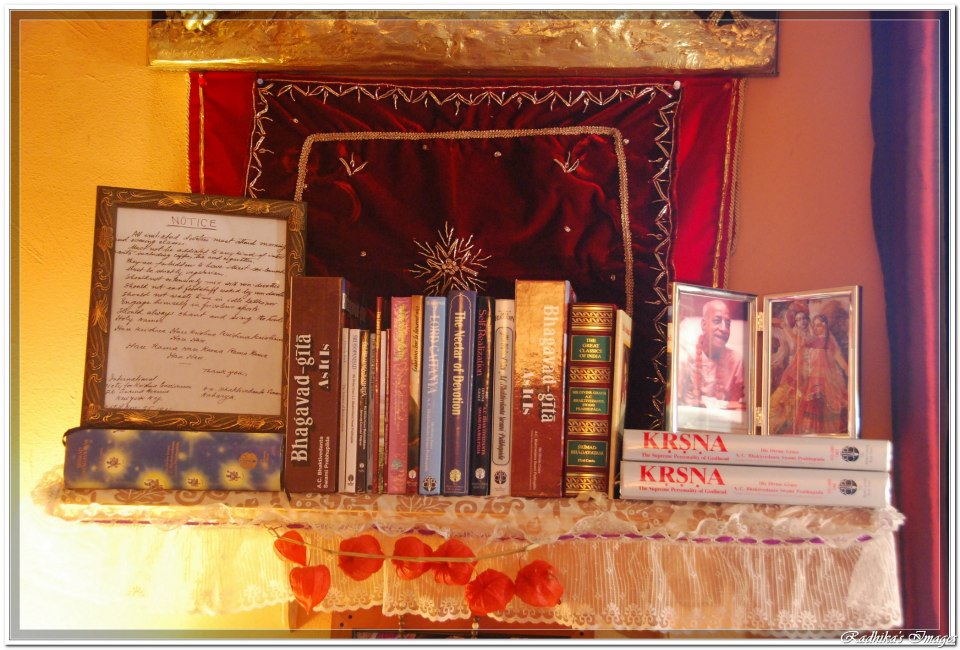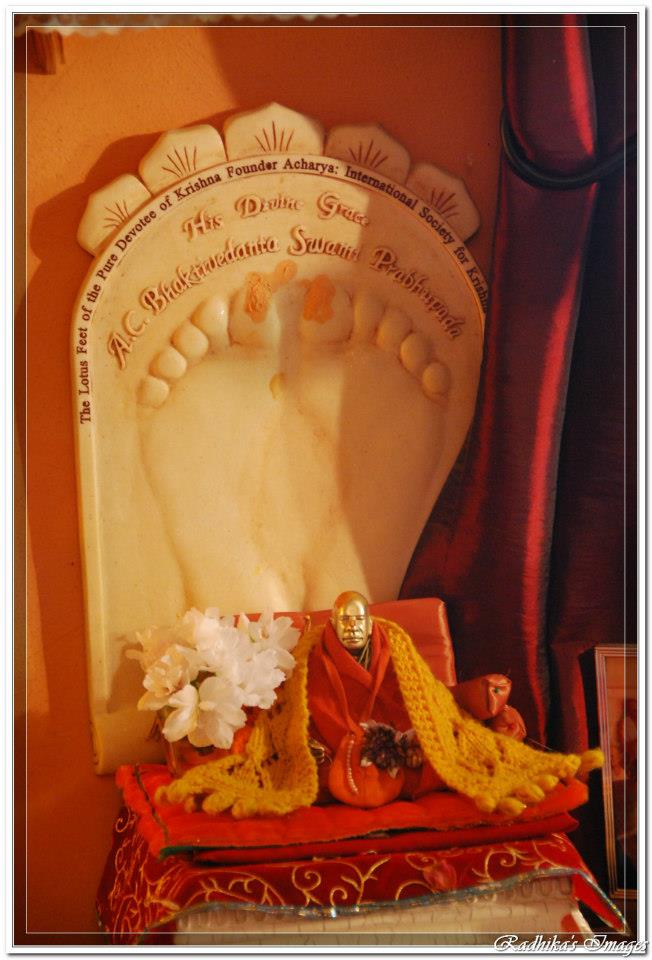 ---

5th July 2013

pics from Yogini ekadasi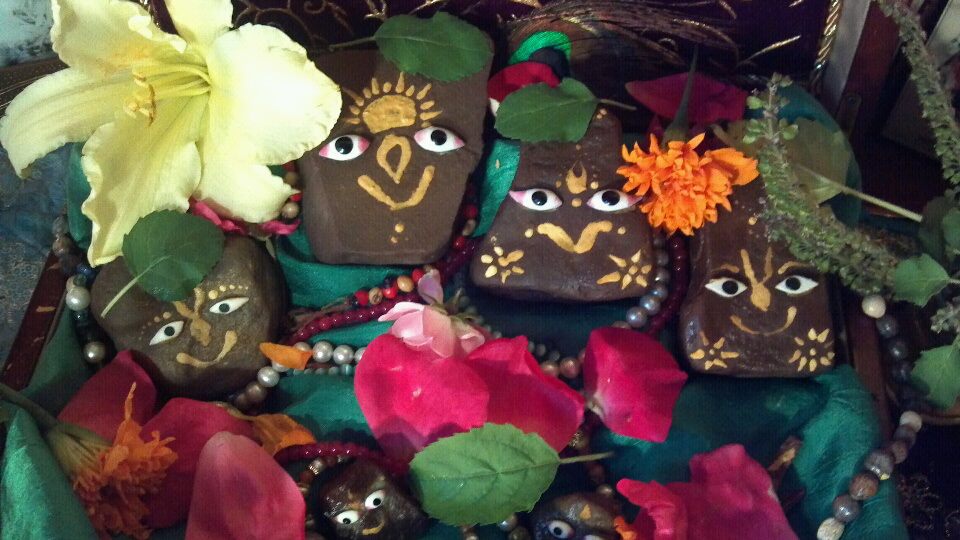 He is Suryavanshi today...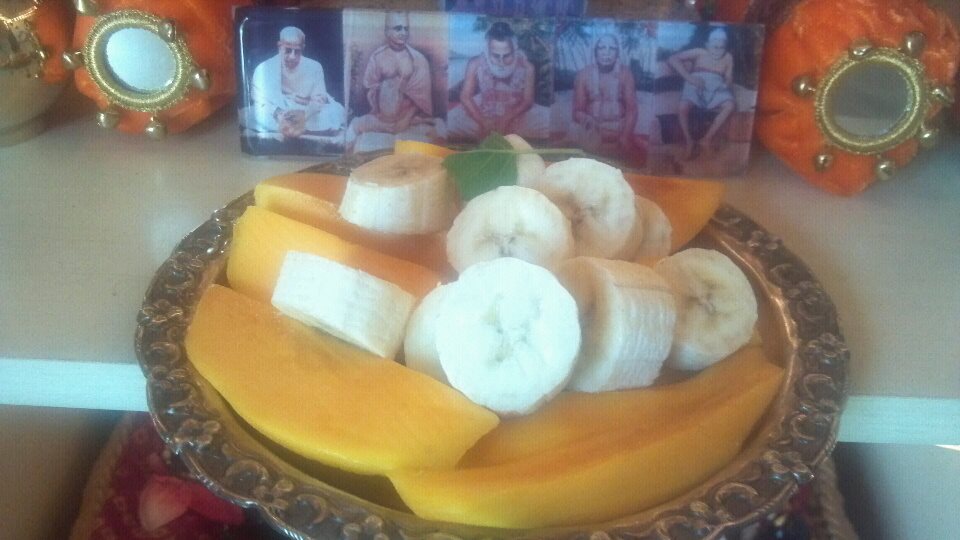 And you u can eat this...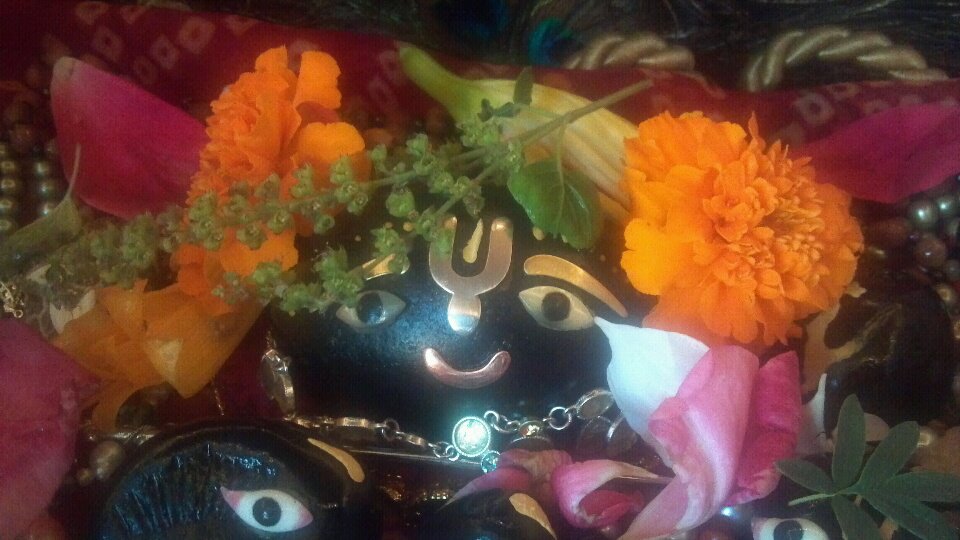 Happy Ekadashi....stay away from grains and chant Krsnas names...


Search here for individual Sevaks and Deities World-wide.
A-B-C-D-E-F-G-H-I-J-K-L-M-N-O-P-Q-R-S-T-U-V-W-X-Y-Z