Krsnakesav Dasa - Radha Kund, Vraj
last updated 6th December 2012

By The Mercy Of Vaishnavas, I Am Initiated By H. H. Radhagovinda Goswami Maharaj In The Year 1991 At The Bank Of Radhakund.
Since Last One Year We Shifted To Radhakund Permanantly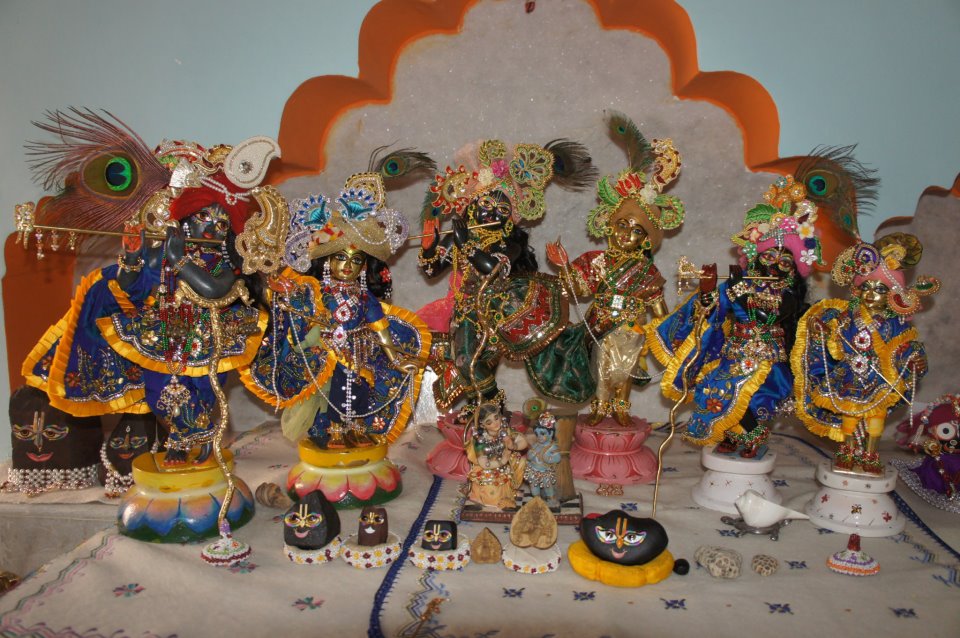 Sri Sri Gopastami Maha Mahotsav Ki Jai. (Srimati Radharani Dressed As Gop Sakha To Accompany Lord For Cow Herding, Also Charan Darshan Of Srimatiji)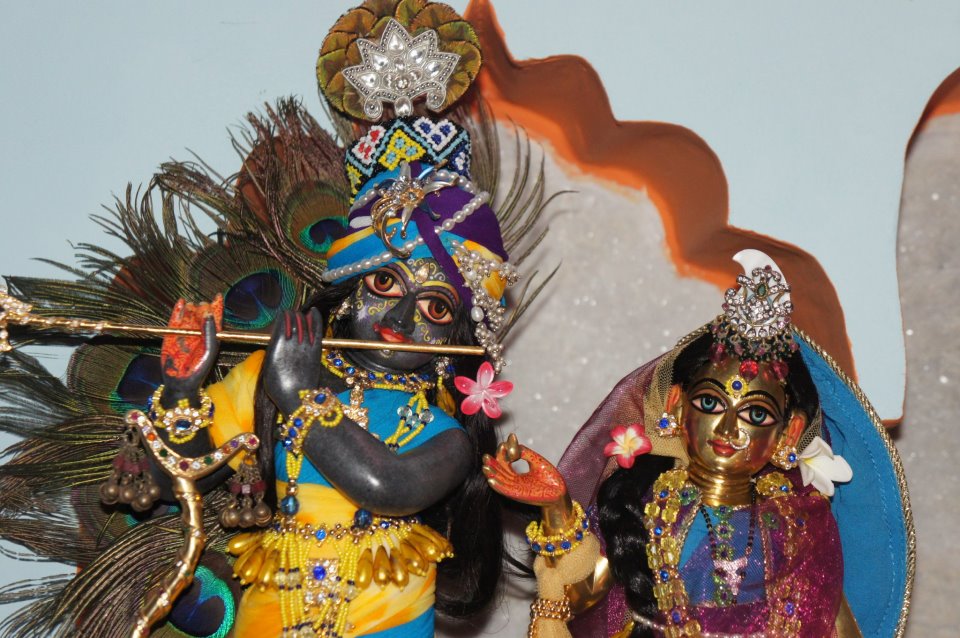 Shringar Is Done By Dhaval Yash Das. So All Glories To Him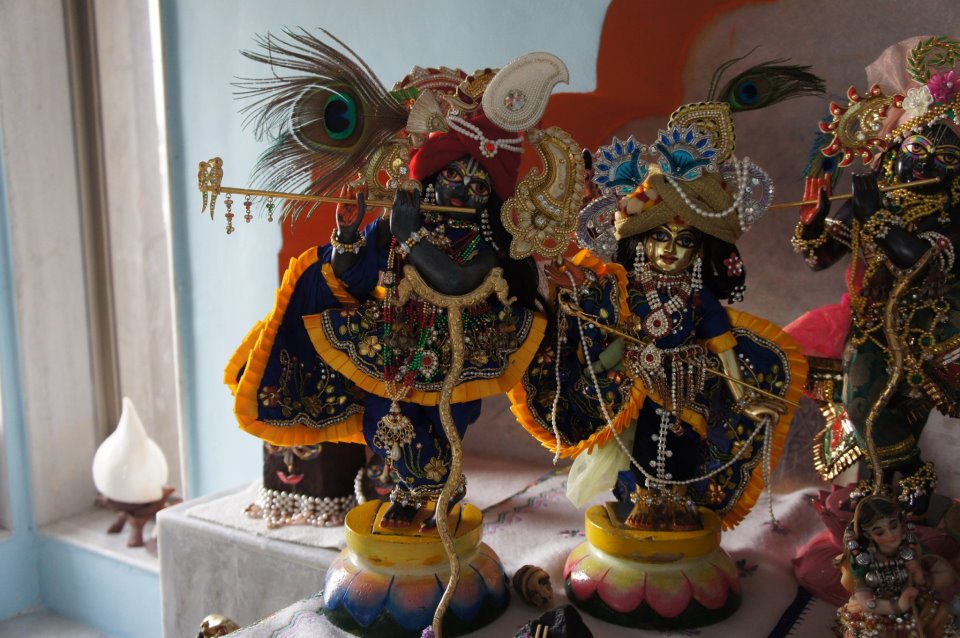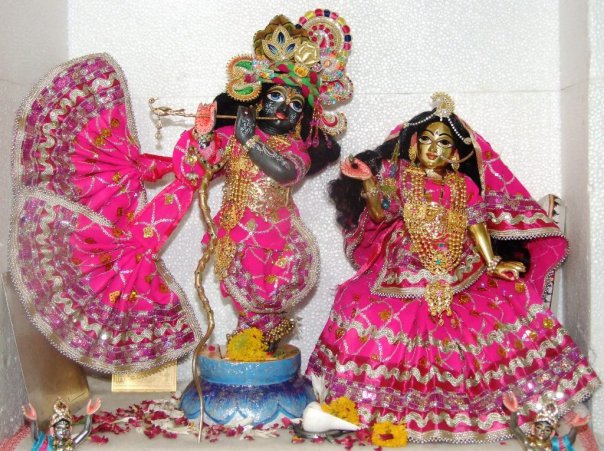 Sriradhagovindji 01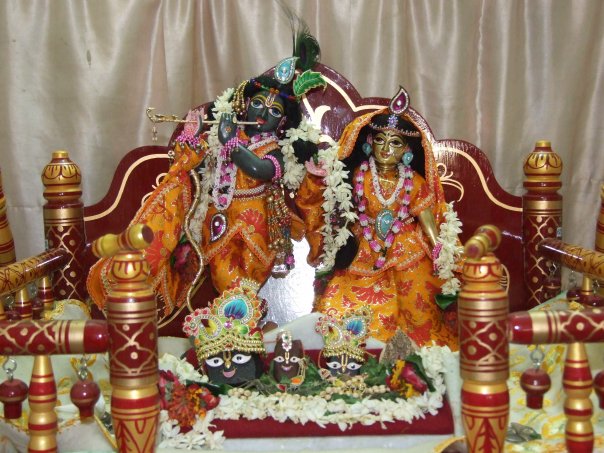 Sriradhagovindji's Jhulan Yatra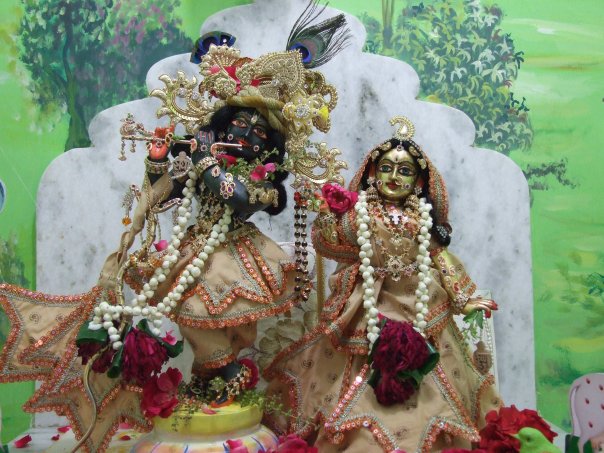 Sriradhagovindji 02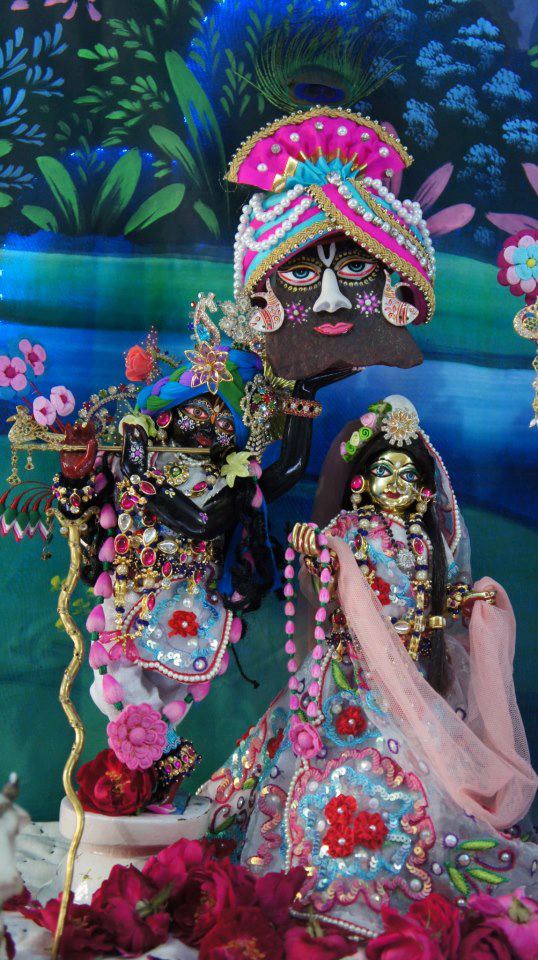 Our beloved Shyamasunder turned Chaturbhuja on the day of Goverdhan Puja, but this year he lifted the Goverdhan mountain only to please Shrimati Radharani :)
Sriradhastami 2010.
Sri Sriradhikaramanji
Sri Sriradhagovinddevji
Sri Sriradhagokulanandji
Sri Sriradhashyamsunderji &
Sri Sriradhamadanmohanji Waiting For Abhishek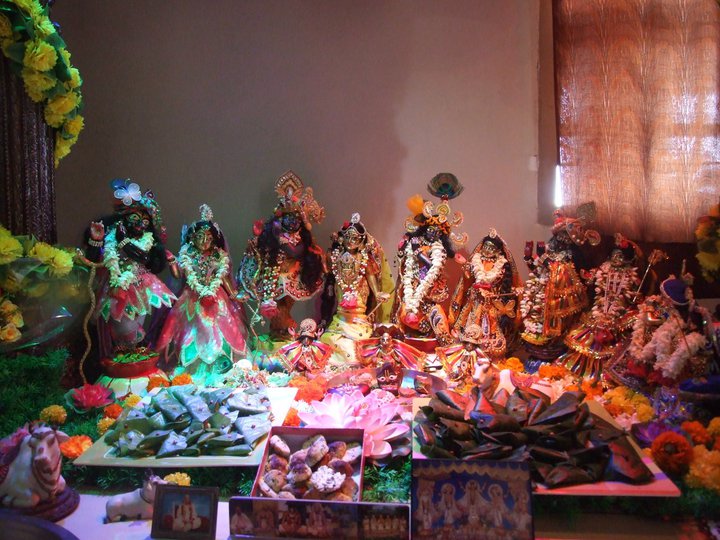 Sriradhastami 2010.
Sri Sriradhikaramanji
Sri Sriradhagovinddevji
Sri Sriradhagokulanandji
Sri Sriradhashyamsunderji &
Sri Sriradhamadanmohanji Sringar Darshan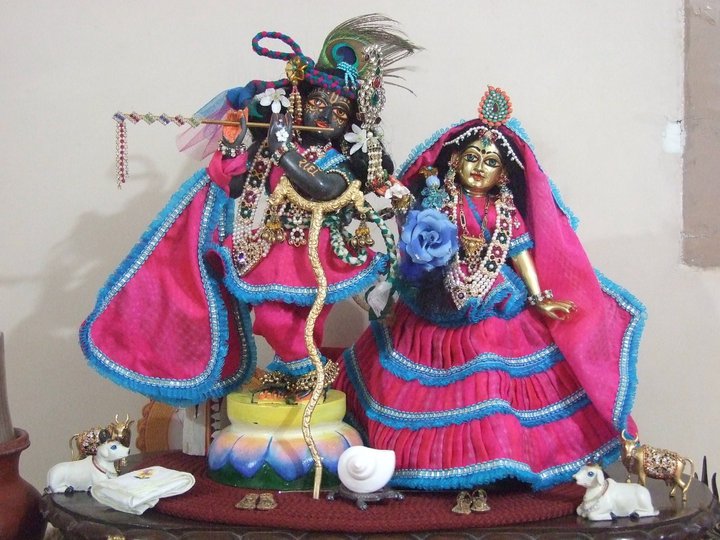 The Most Attractive Cowherd Boy Of Mother Yashoda & Father Nanda Maharaj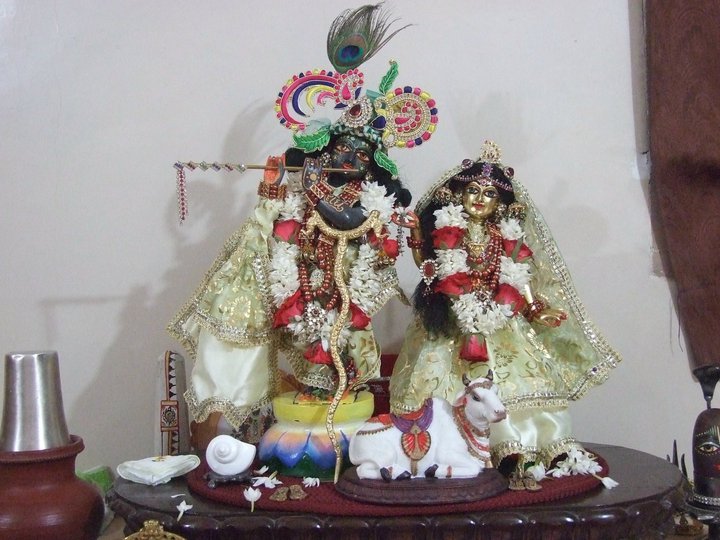 THe Divine Couple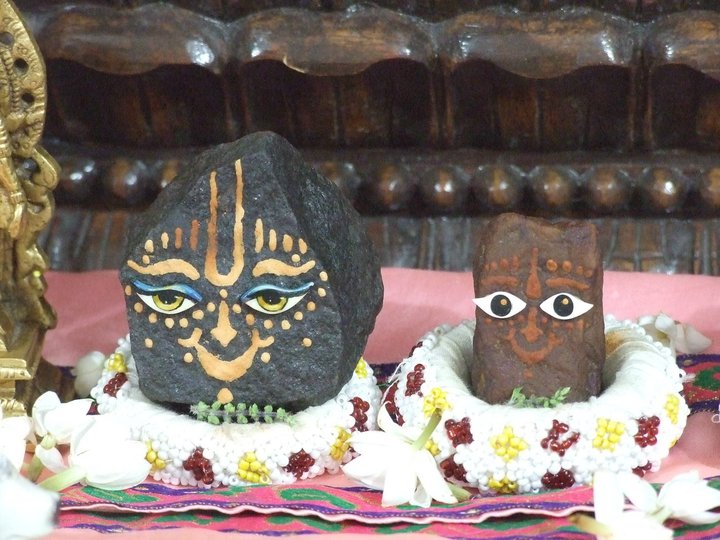 Girirajji - He Was Given Me By The Disciple Of H. H. Gopal Krishna Maharj, Srila Sahadev Baba Of Prem Sarovar.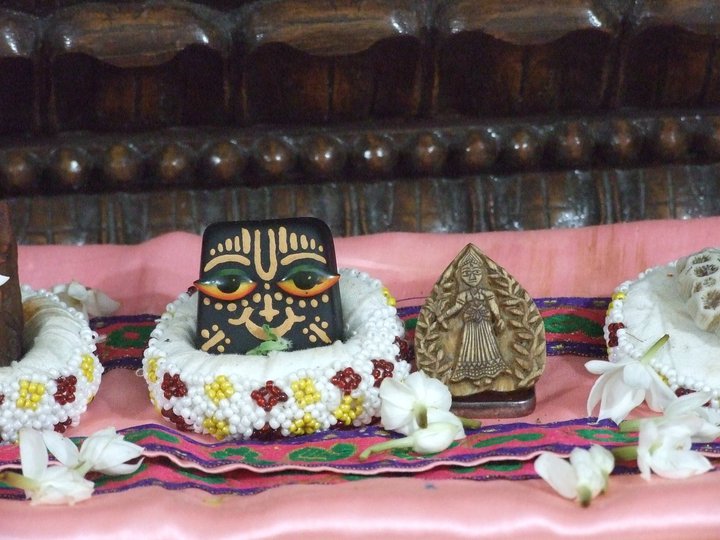 Sri Sri Vrindakeshavji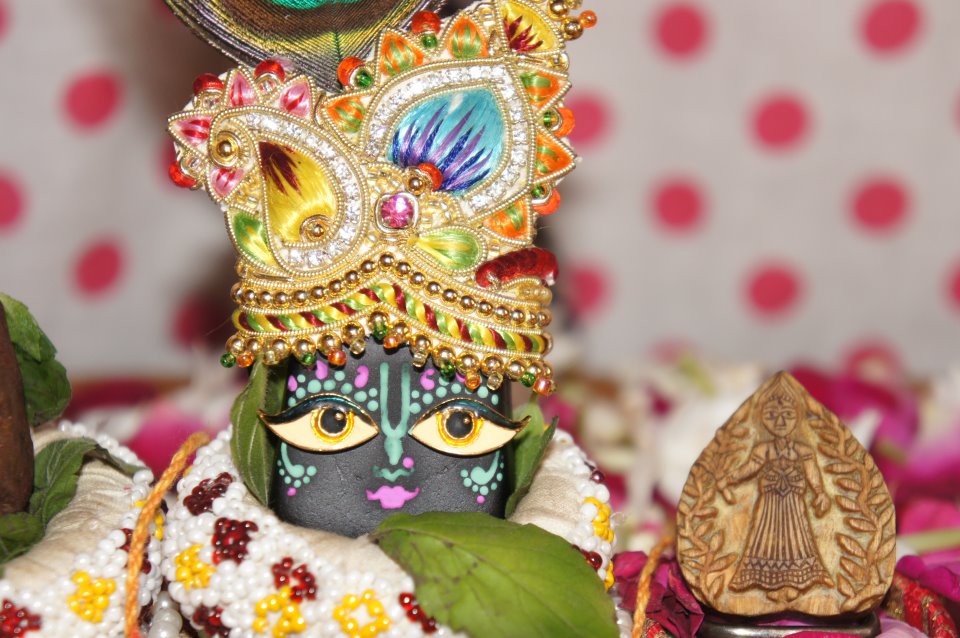 A Very Rare Saligramji. In Hari Bhakti Vilas, It Is Mentioned That One Which Is Square In Shape Is Called Keshav Sila. With The Blessings Of Guru & Gauranga He Came With Me From Gandaki River From Muktinath, Nepal. Sri Srivrindakeshav Ji Ki Jaya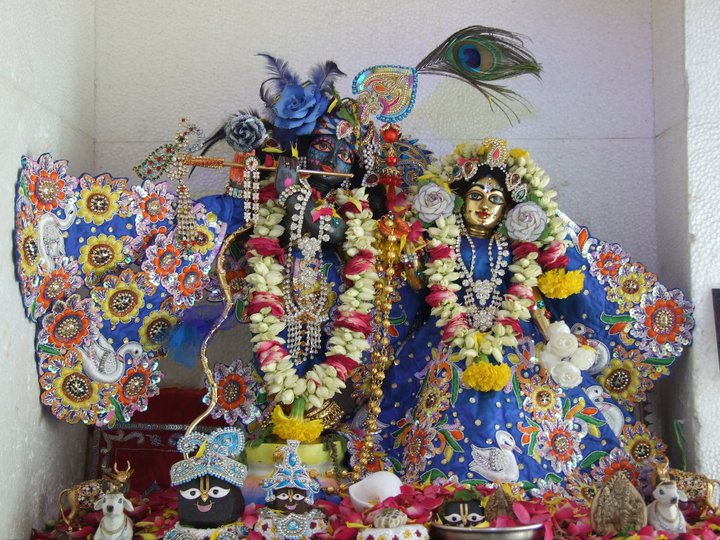 Govindini Govindji In Floral Outfit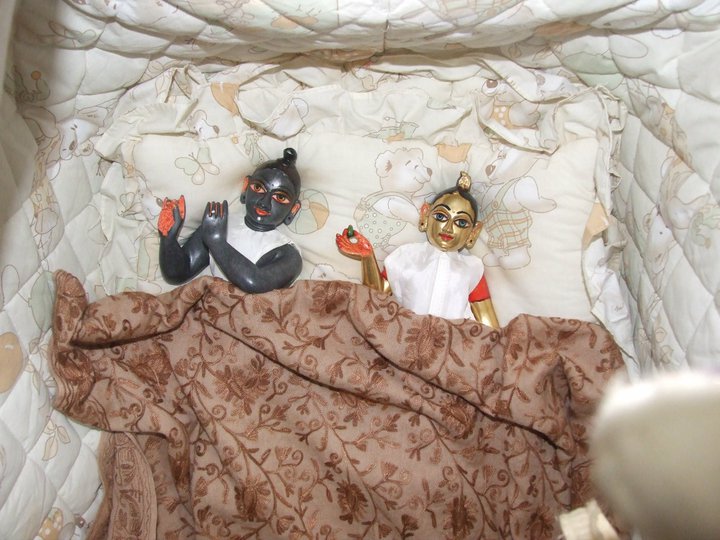 Govindini Govindji (Sleeping Beauty)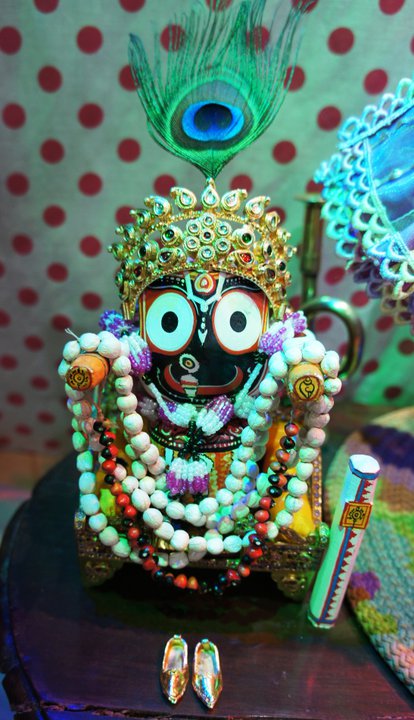 All Beautiful Sri sriradhagovinddev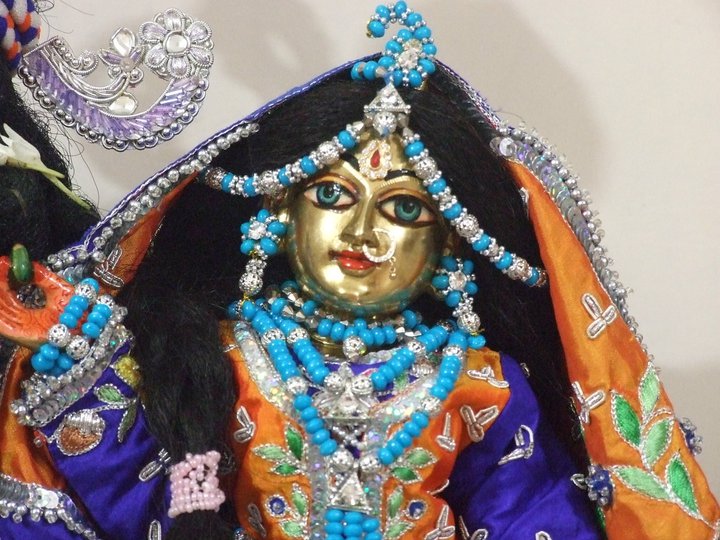 Chubby Cheeked Govindini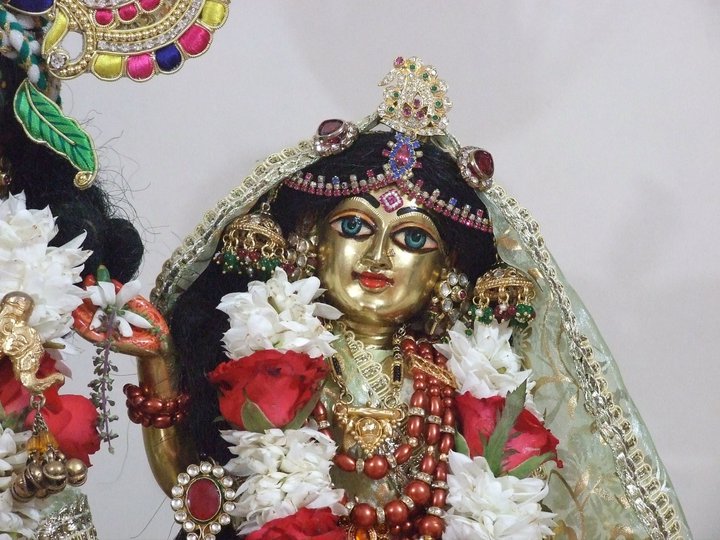 Govindini (Param Karunamayi Sriradhe)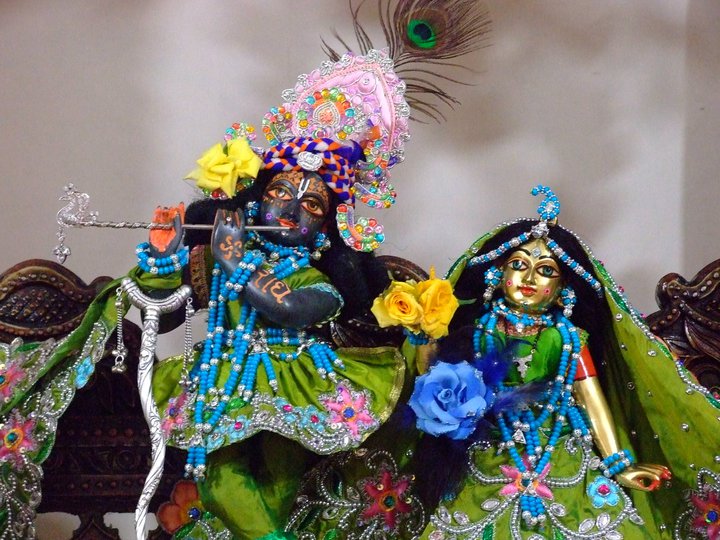 Govindini Govind On Hariyali Teej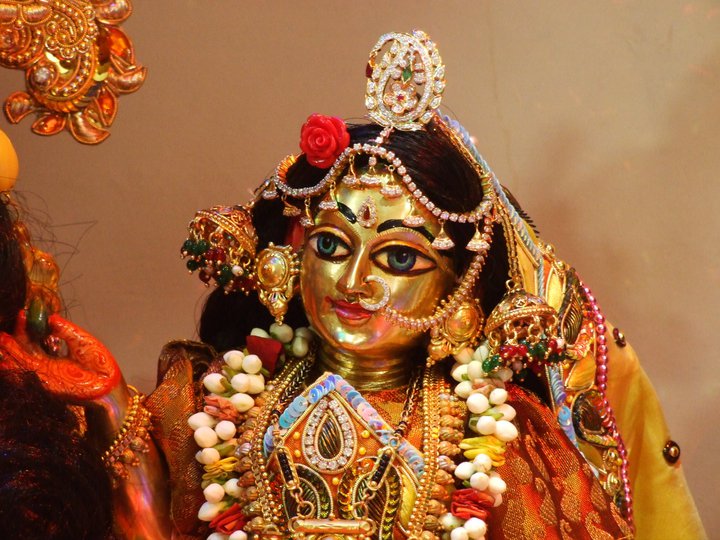 Govindini Madanmohan Man Mohini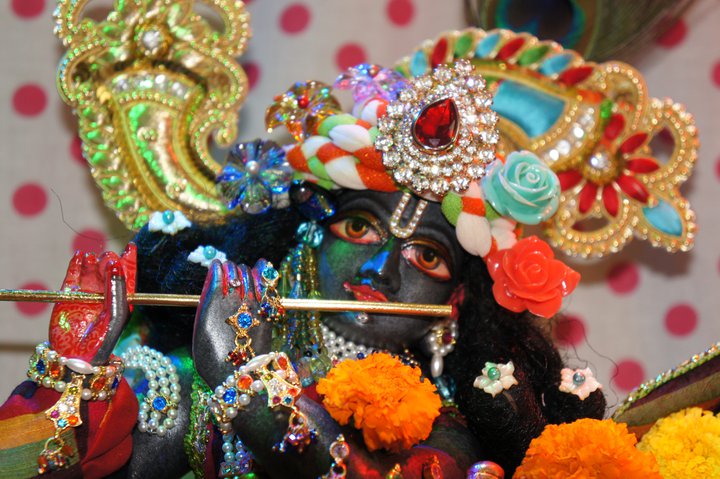 The All Attractive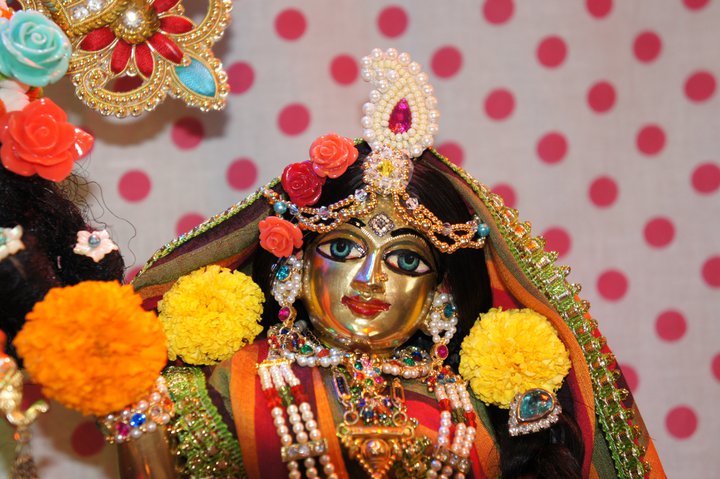 Govind Anand Vardhini Govindini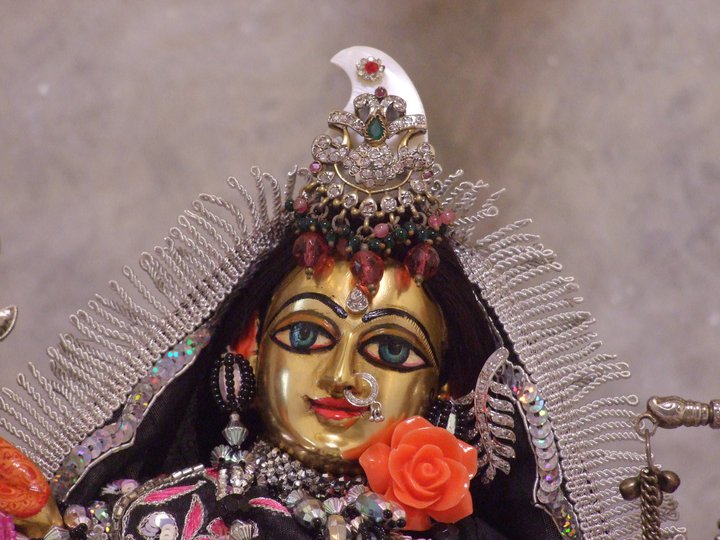 May my mind always float in the ocean of divine nectar emanating from the lotus feet of Srimati Radharani. No more fear of millions of hells. Studying of the scriptures has become simply troublesome. Merging into the brahman effulgence is terrible. The ecstatic symptoms of devotion to the Lord that are felt by the great devotees like Suka have lost their charms.
O Radha! You are my sole Ruler and only shelter. Countless gopis of Vraja swarm around Your lotus feet and worship them wholeheartedly. Your lotus feet are an inexhaustible fountainhead of the quintessence of universal love and are inconceivable to great saints. That is perhaps the reason why great devotees are striving with ever increasing courage
and hope to catch the sweetness and beauty of the grace that flows from Your lotus feet. O Queen!
Will You be pleased to show me the particular manner in which I should serve Your lotus feet?


Search here for individual Sevaks and Deities World-wide.
A-B-C-D-E-F-G-H-I-J-K-L-M-N-O-P-Q-R-S-T-U-V-W-X-Y-Z