Lalita-madhava dasa & Gopi-manjari dasi - Upstate NY
last updated 29th November 2003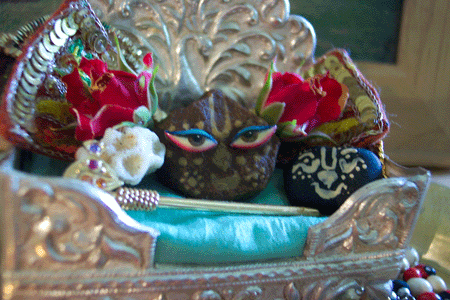 ....so here we worship the Dvarka sila, Giri-Gopal (Govardhana shila), Shyam (salagram sila) , as well as Radha Madhava, Nimai Nitai.
I'm just sending a number of picutres of the rest of our beloved deitys as well as two picture from our small Govardhana puja festival.
We have been worshiping these deitys for about two years, Giri Gopal (small Govardhana sila) Shyam (small Salagram) and Dvarka sila for almost a year and Ananta sesa for a few months now.
My wife, Gopi-manjari dasi and I share the service and alternate days. Our service to them includes daily offering of 16 upacaras followed by kirtan and bhagavata katha. We have also celebrated all festivals such as Julan yatra, Govardhana puja, Janmastami and Radhastami. on ekadasi we do a small fire yajna.
As we do not live near a temple our service to Them is an important part or our familly spiritual life which we have found very dear and important. I hope all is well. Thank you for your wonderful and inspiring website. your servant Lalita-madhava das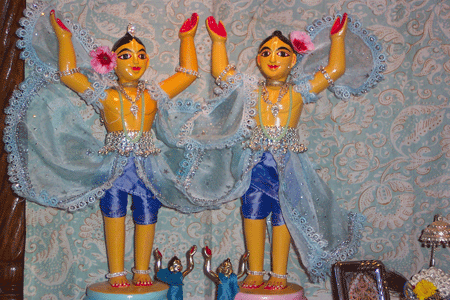 Nimai Nitai ki jaya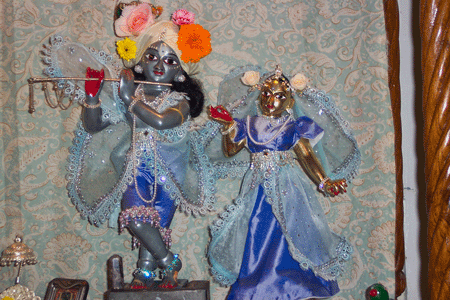 Radha Madhava ki jaya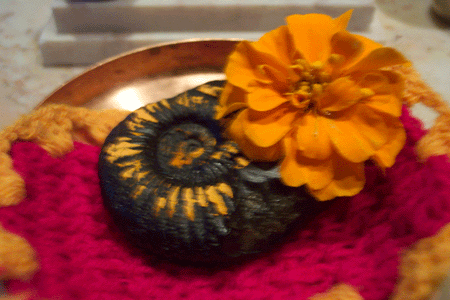 Ananta sesa ki jaya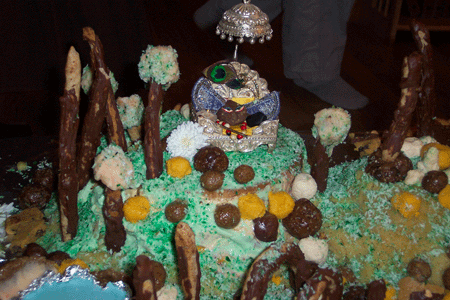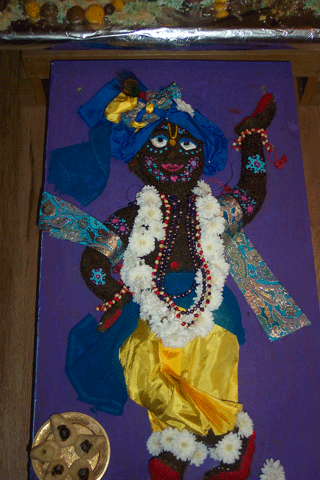 Govardhana hill 2003


Search here for individual Sevaks and Deities World-wide.
A-B-C-D-E-F-G-H-I-J-K-L-M-N-O-P-Q-R-S-T-U-V-W-X-Y-Z

---