Lord Nityananda's house @ Sri Paat Khardaha
last updated 18th November 2011

some photographs of Sri Paat Khardaha, Lord Nityananda's house is here. His consorts Jahnava Maa and Basudha Maa stayed here with Him along with His son Sri Birbhadra Prabhu. The Shyamsunder temple of Khardaha has the Anant Dev Shaligram, personal deity of Lord Nityananda..
Sri Chaitanya Bhagwat (Antya Khanda, 5th chapter, verse 423-24) says:

"Tabey Aailen Prabhu Khardaha-Grame|
Purandar Panditer Devalay Sthane||

Khardaha-Grame aashi Nityananda Ray|
Yatah Nritya Karilen-Kahane Naa Jai||

Some of the Deity pictures are from my collection, the Anant Shaligram picture is taken from http://www.nitaisundar.com/site/Khardaha-Shyamsundar.html
Hope you will make a space for my native place Sri Pat Khardaha...May Sri Sri Radha Shyam Sunder Bless us all!!!

sent in by Sandeep Chatterjee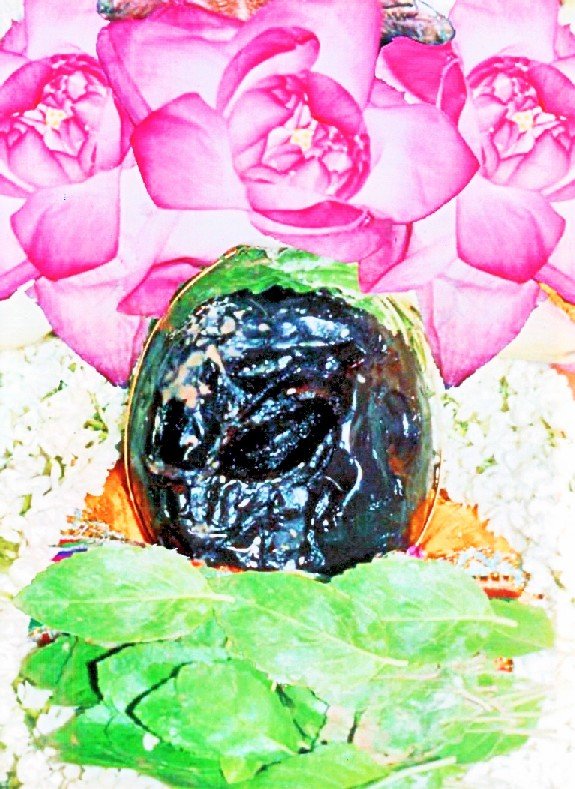 1st Picture is of Sri Ananta Deva Saligram Worshipped By Sri Nityananda Prabhu - Nityananda Prabhu used to keep him tied with his throat all the time.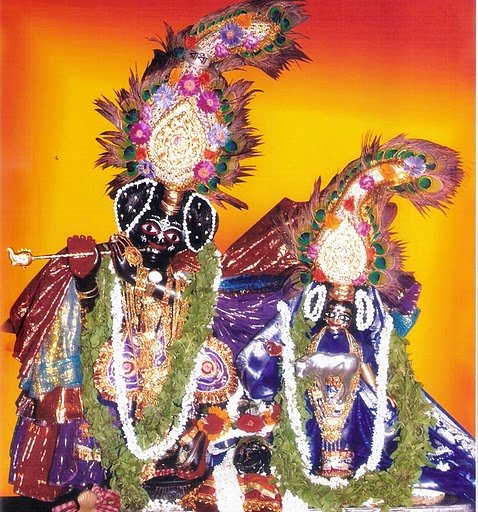 2nd Sri Radha Shyam Sunder (Anant Dev is in between Sri Radha Shyam jiu).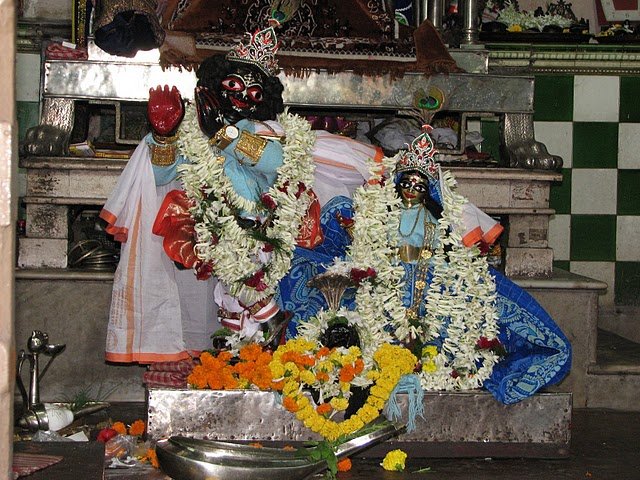 3rd Sri Radha Shyam Sunder morning puja.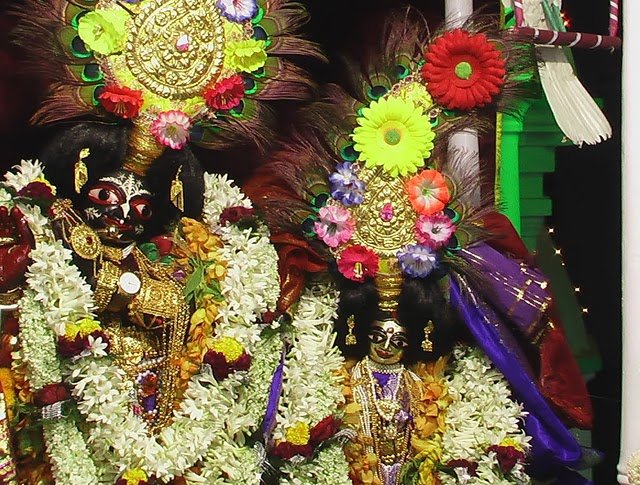 4th Raas Yatra Photo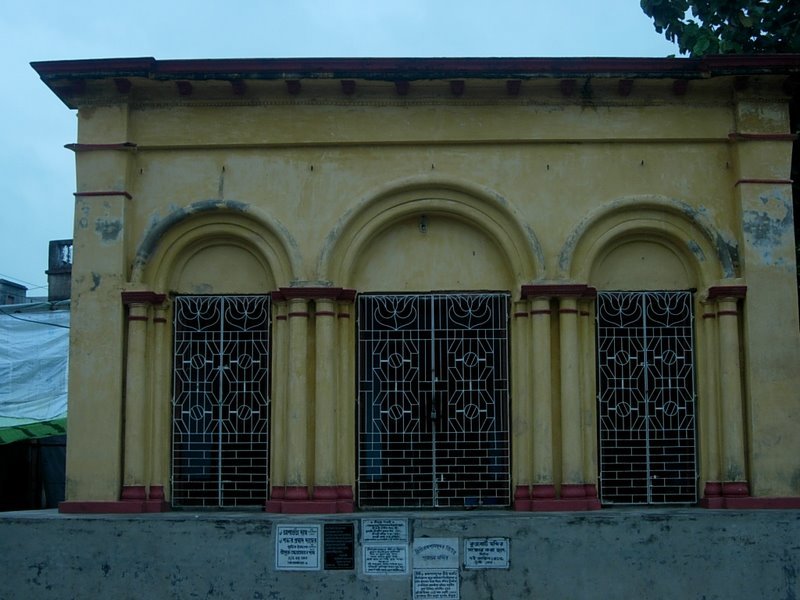 5th Nityanand House-Kunja Vatika.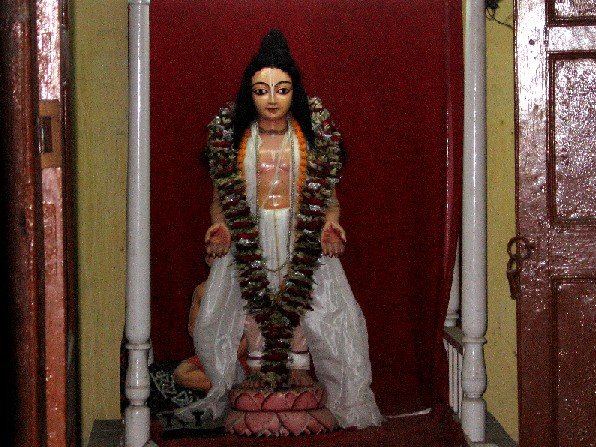 6th Sri Birabhadra Prabhu-son of Sri Nityanand.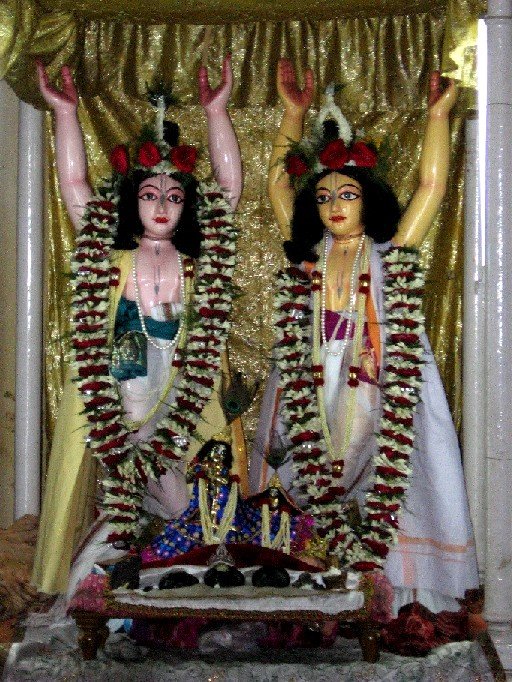 7th. Sri Sri Nitai-Gourang at the Kunja Vatika.
8th Sri Sri Shyam Sunder-close up.
JAi JAi Sree Radhe.






Search here for individual Sevaks and Deities World-wide.
A-B-C-D-E-F-G-H-I-J-K-L-M-N-O-P-Q-R-S-T-U-V-W-X-Y-Z