Srimati Parijata dd and Sriman Gopinath dasa - (IC Mumbai - IN)
updated 28th October 2003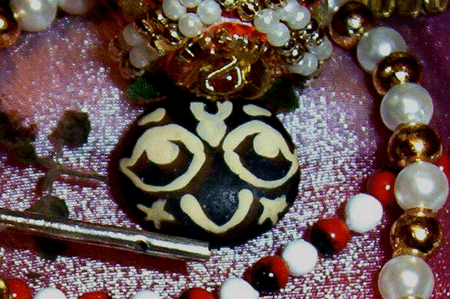 This Shaligram-shila was identified as Lord Vamandev by Padmanabh Goswami (Sri Sri Radha Raman Temple, Vrindavan). Sri Vamandev was gifted to Parijata by her grandmother who in turn got it from her grandmother. The shila has been worshipped by seven generations.
Gopinath and Parijata started to worship this shila after they received blessings for the same from their spiritual master HH Radhanath Swami. The daily worship includes massage with oil, bath, offering of Tulasi leaf and sandalwood paste, gunja mala, necklace, crown, flute and shoes. Much of the paraphanelia used is presented by various devotees and friends from across the world for the pleasure of Lord Vamandev!


Search here for individual Sevaks and Deities World-wide.
A-B-C-D-E-F-G-H-I-J-K-L-M-N-O-P-Q-R-S-T-U-V-W-X-Y-Z

---