Shilas of Sri Radha Kunda
updated 15th July 2003

Silas around Vraja Vrindavan Dham


The Tongue of Govardhan - Radha Kunda


Giri Govardhan at the Radha Damodara temple of Srila Jiva Goswami:


Sri Vrindavan Dham parikrama marg picture gallery 2002


Govardhan Hill


Kushum Sarova


Manasi Ganga

Famous Silas in India

---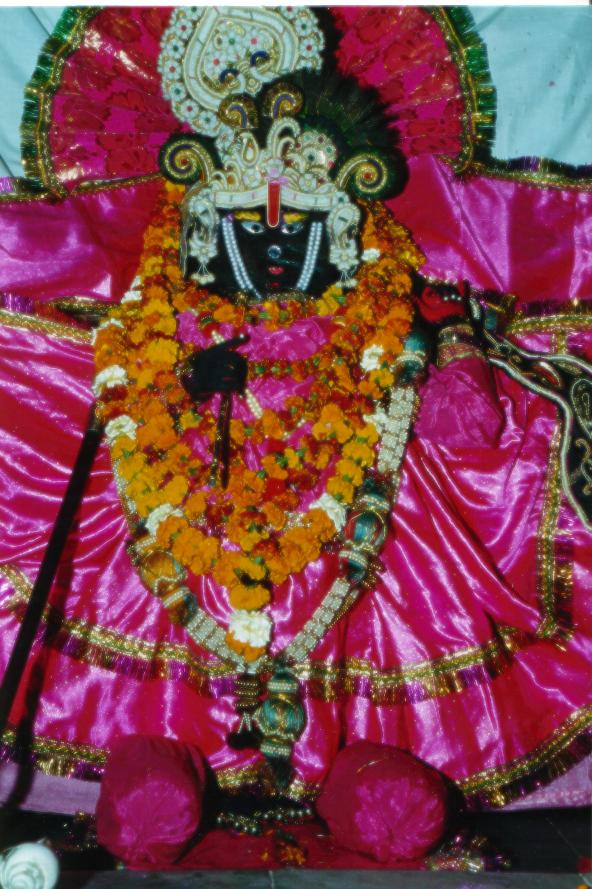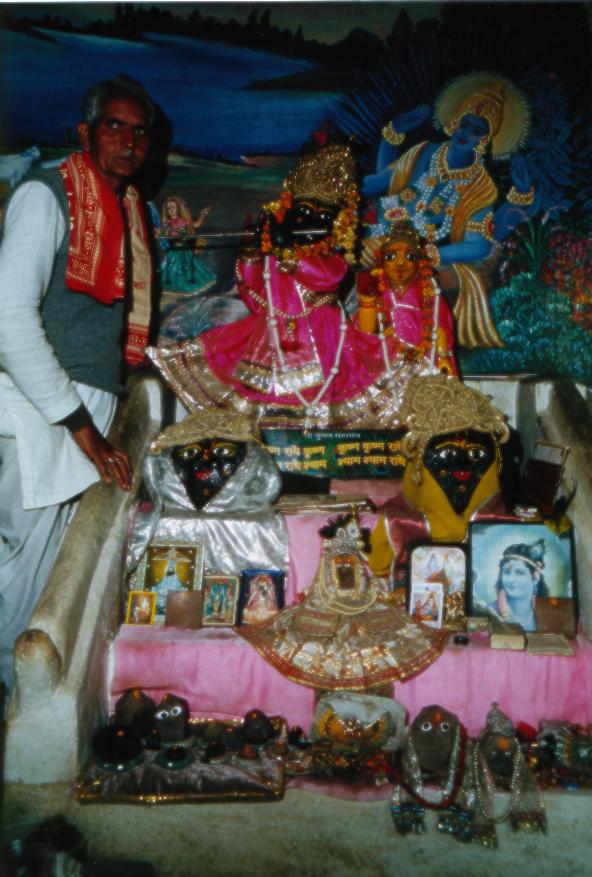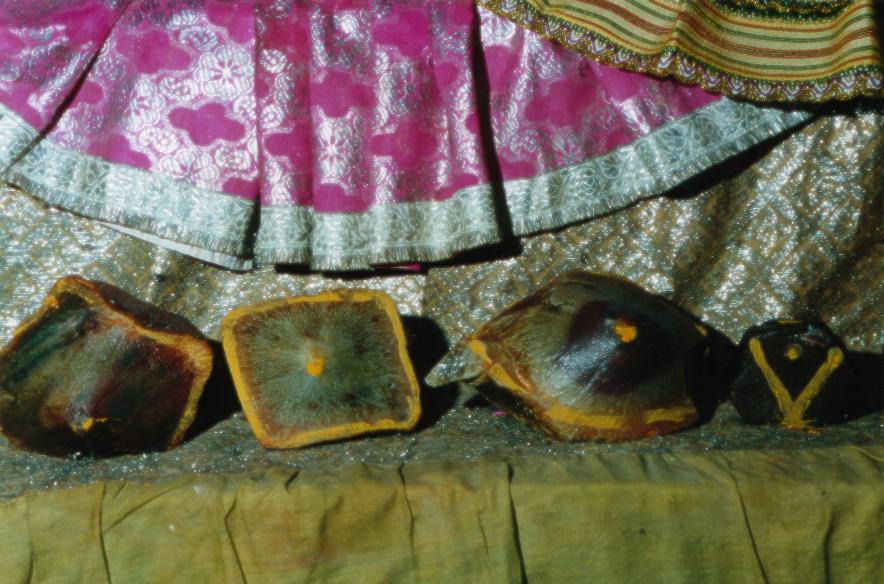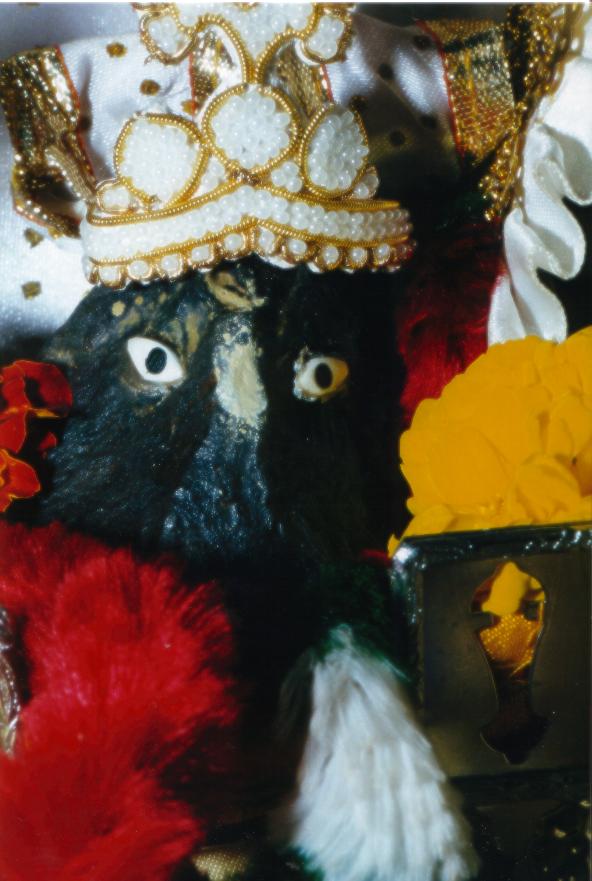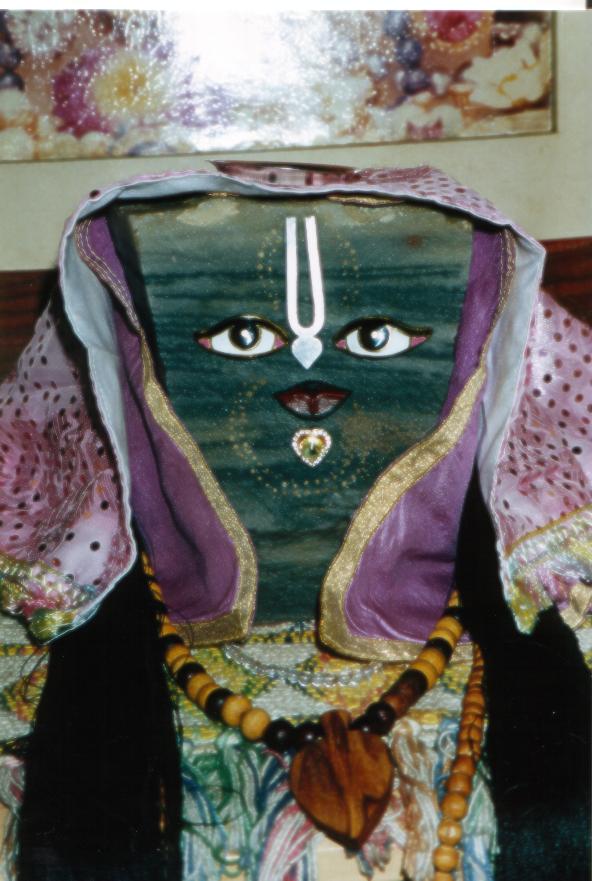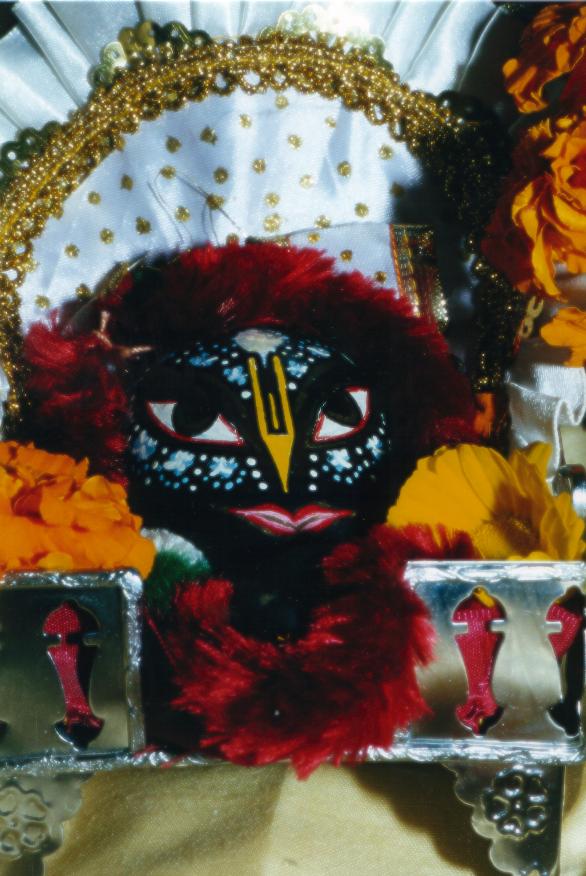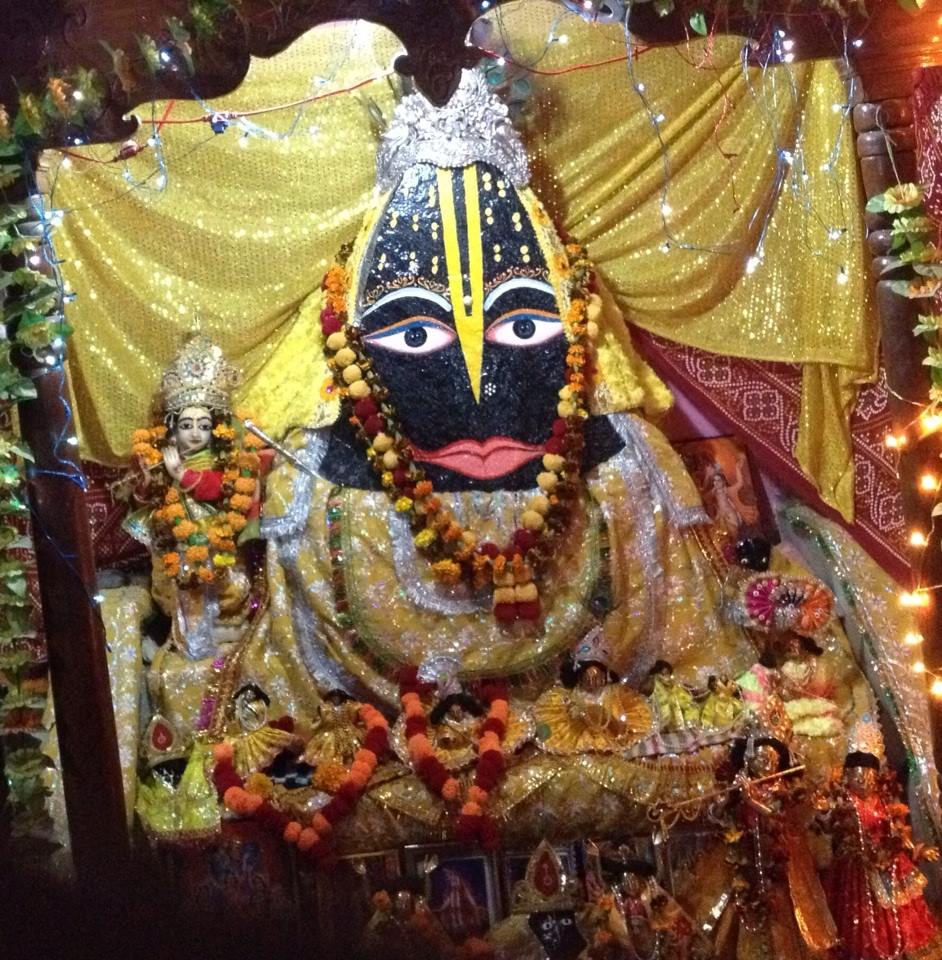 a giant giriraja worshipped as Jagannatha!! @ Radha kund, down this little alley in a little temple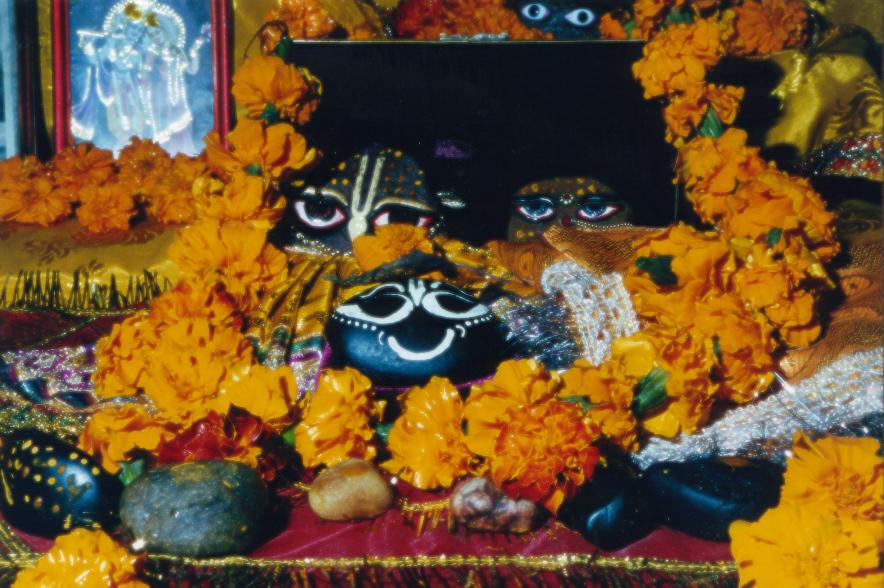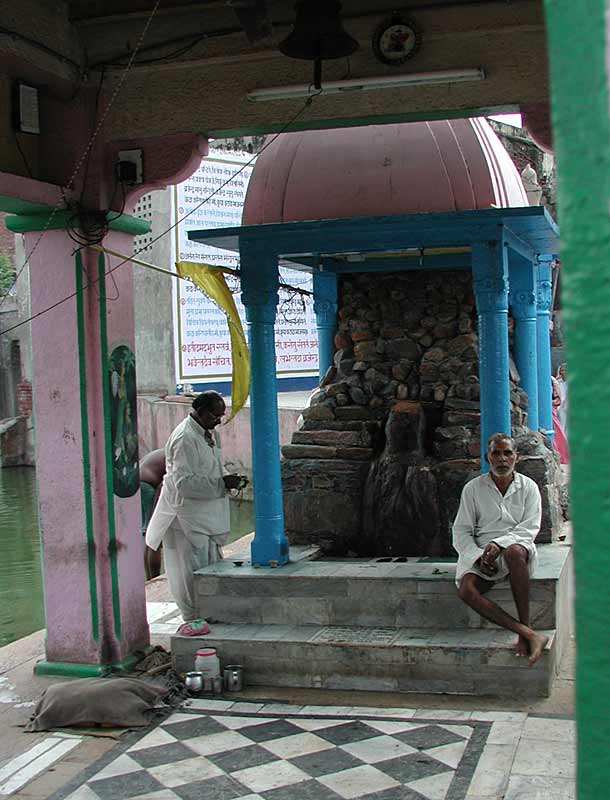 At the sangam the large number of Govardhana silas create mini-mountain of Giriraja.
It was here, next to white house, where Srila Bhaktisiddhanta Sarasvati told the young Abhay Charan De (later Srila A.C. Bhaktivedanta Swami Prabhupada): "If you ever get money, print books."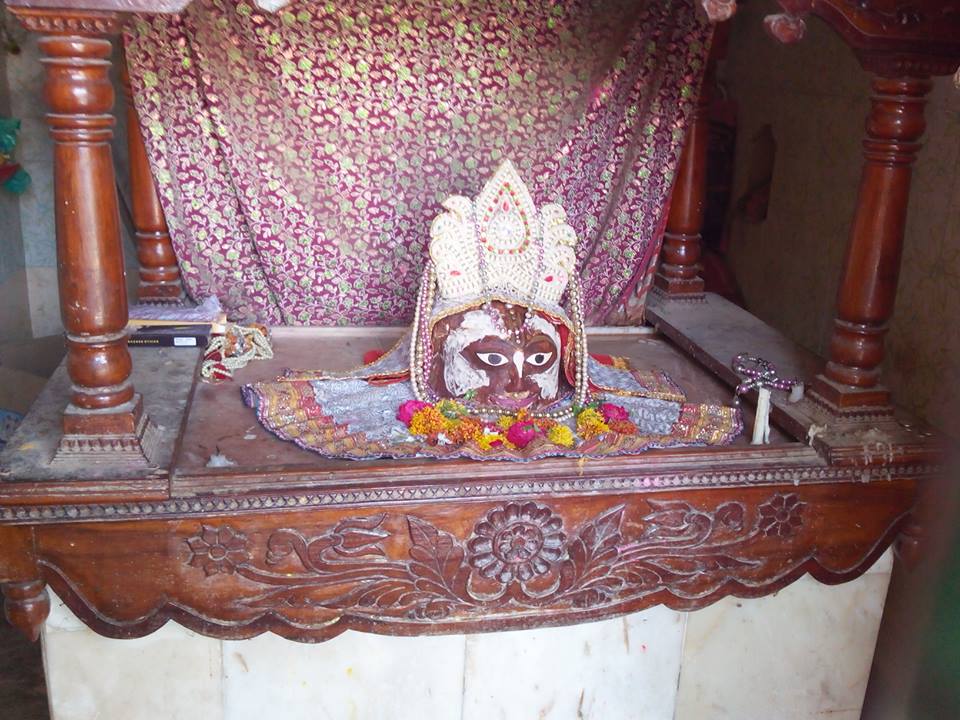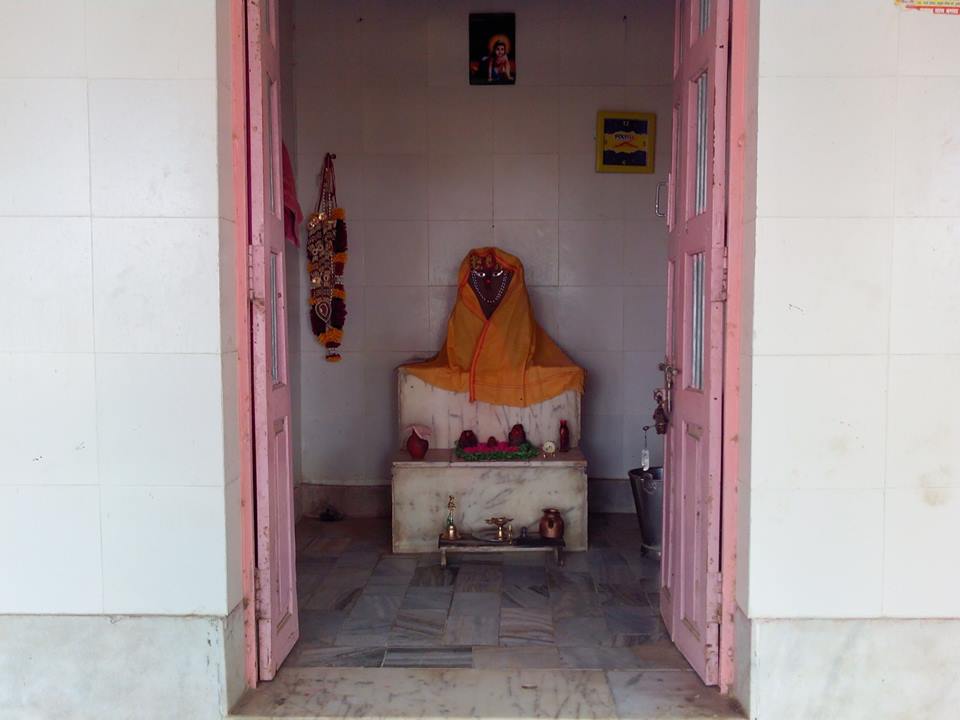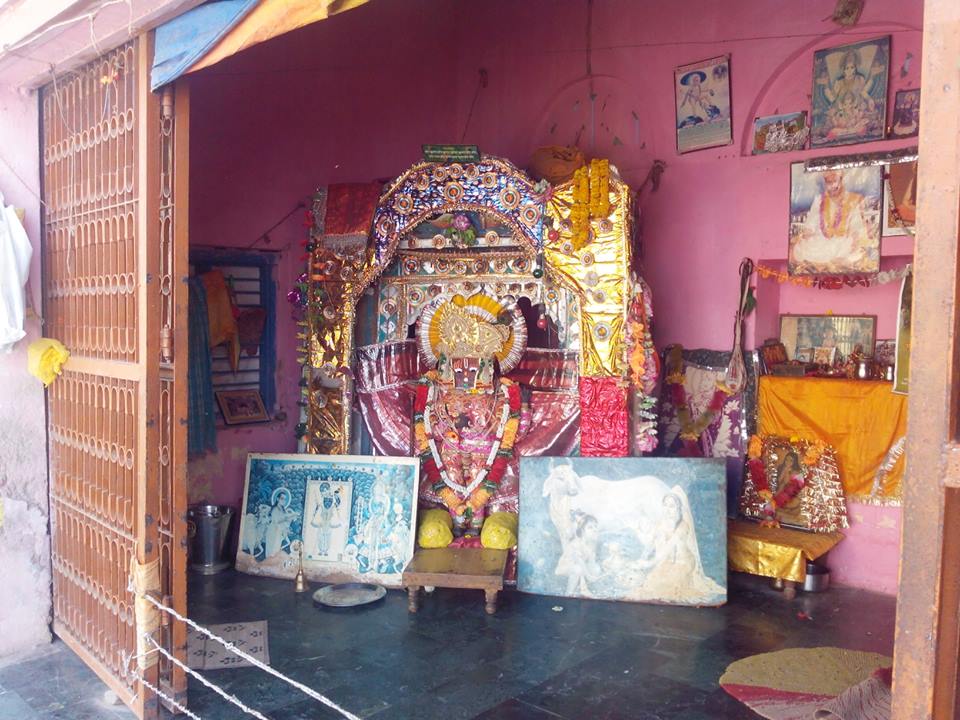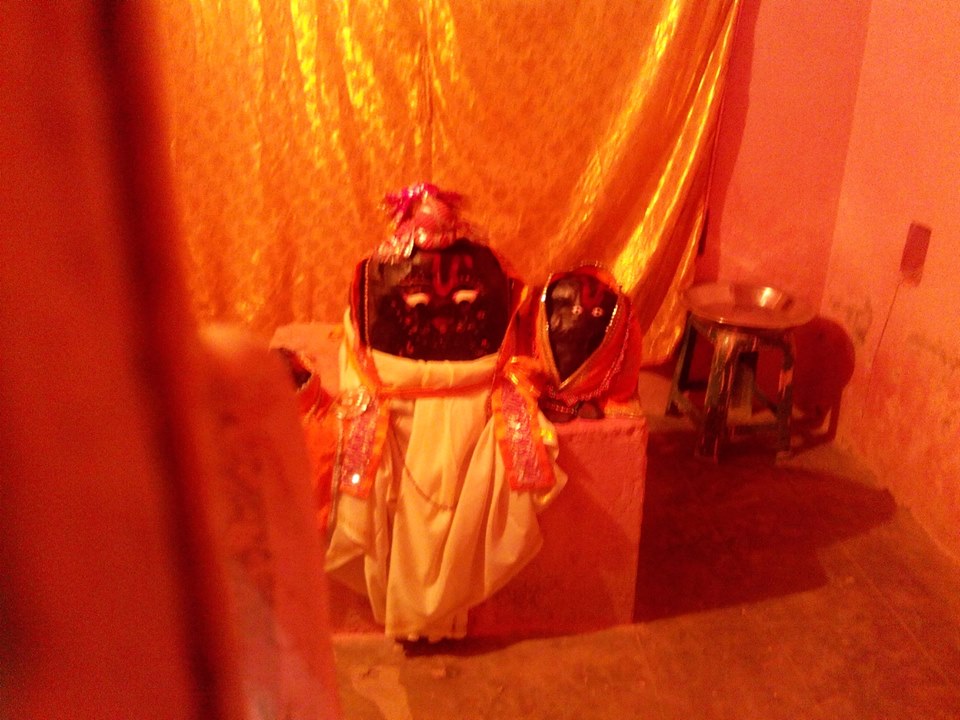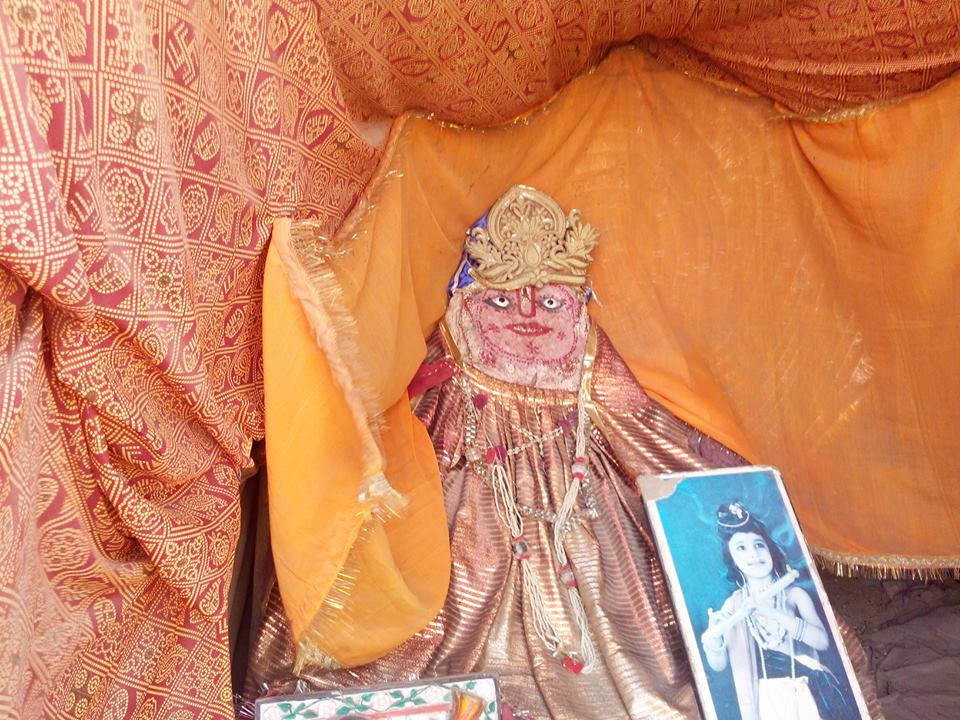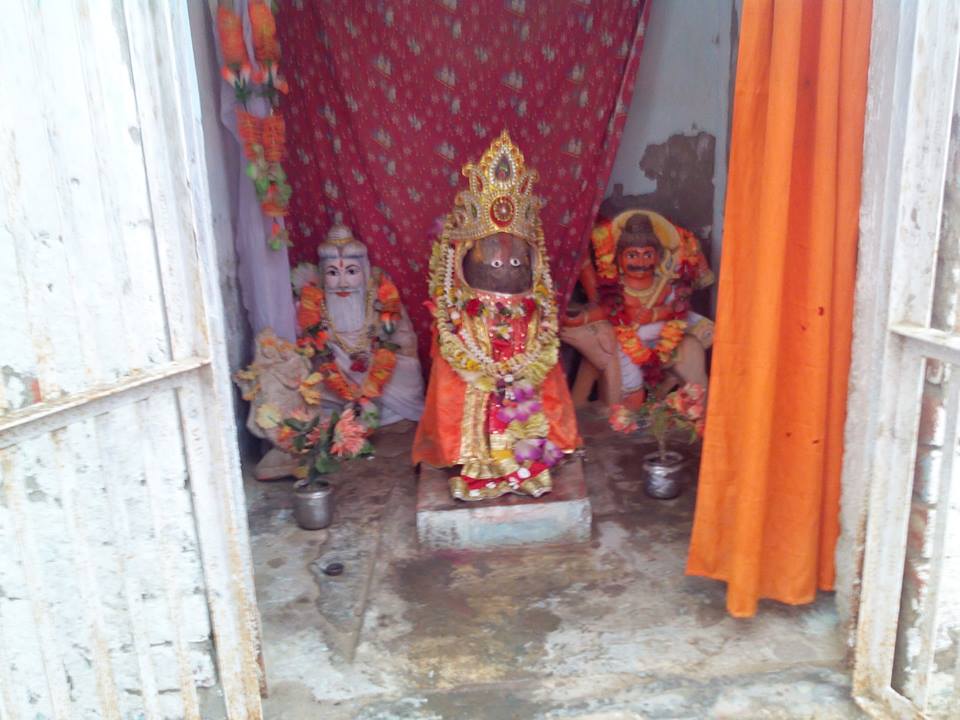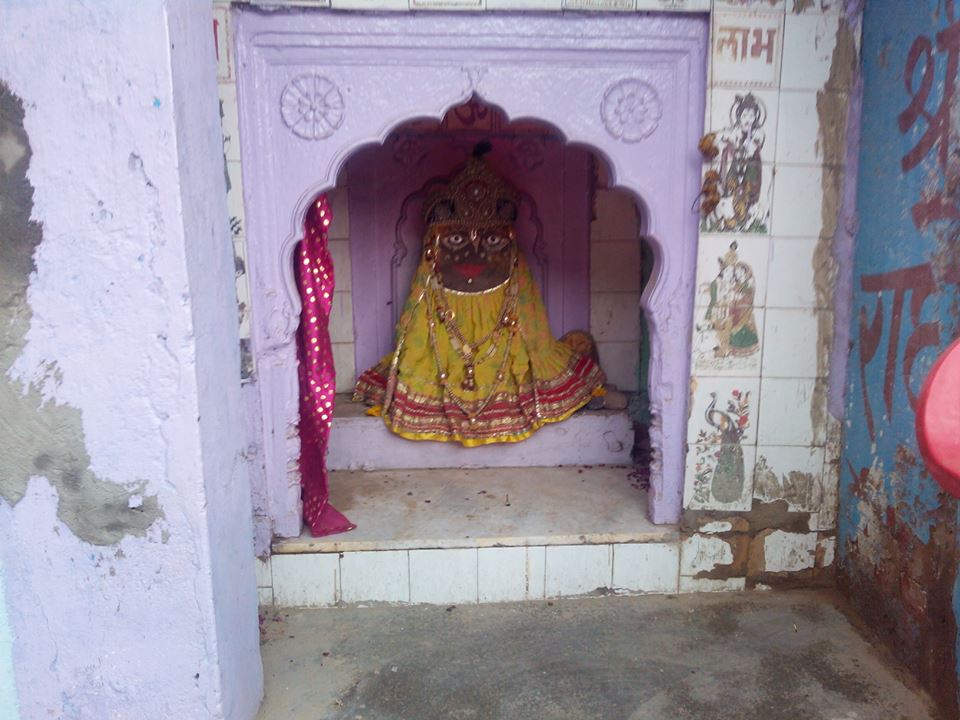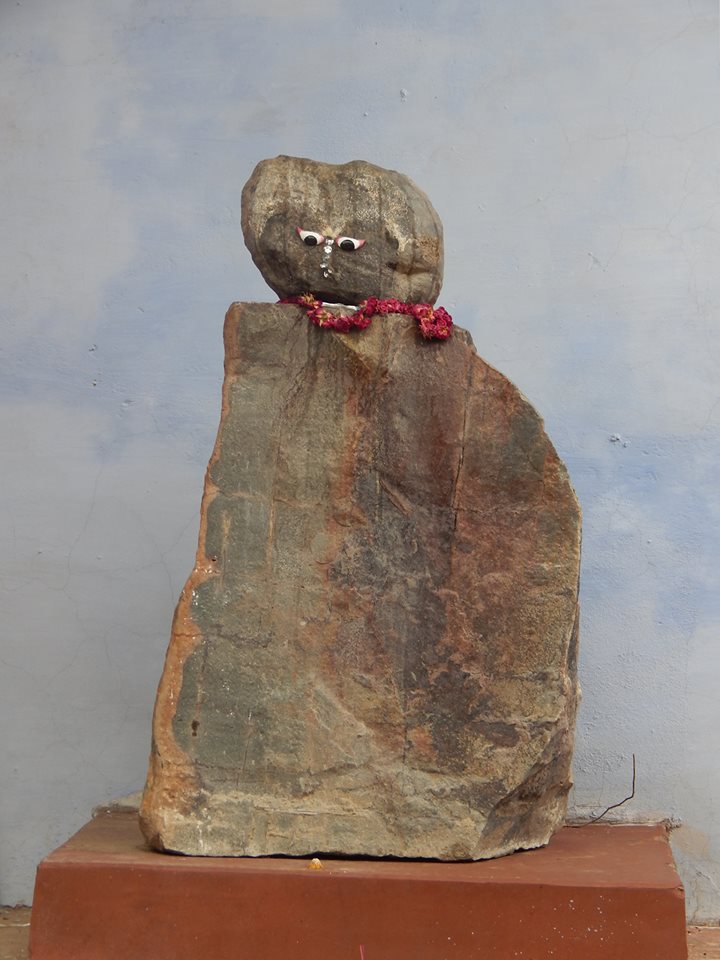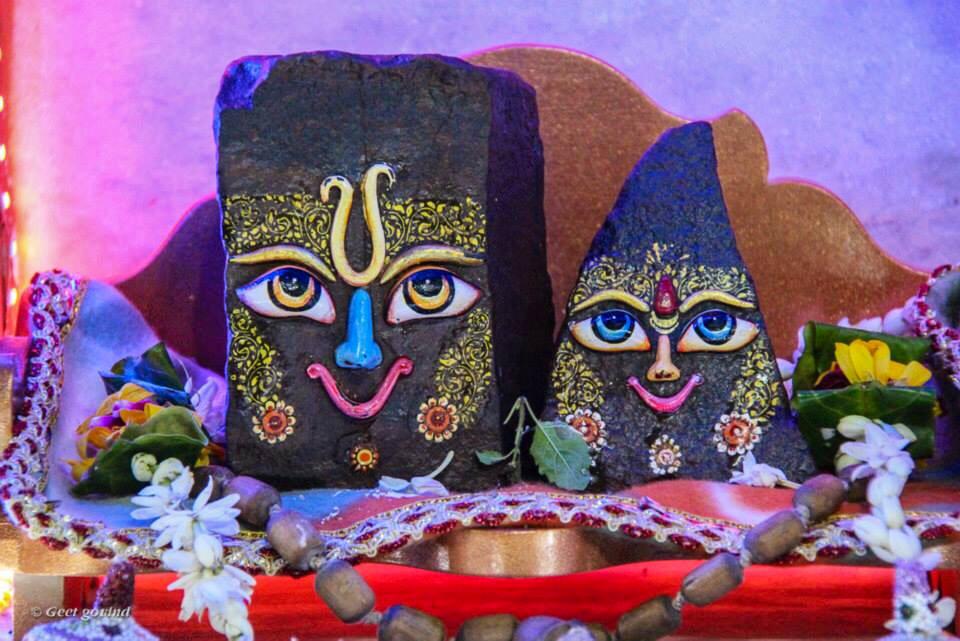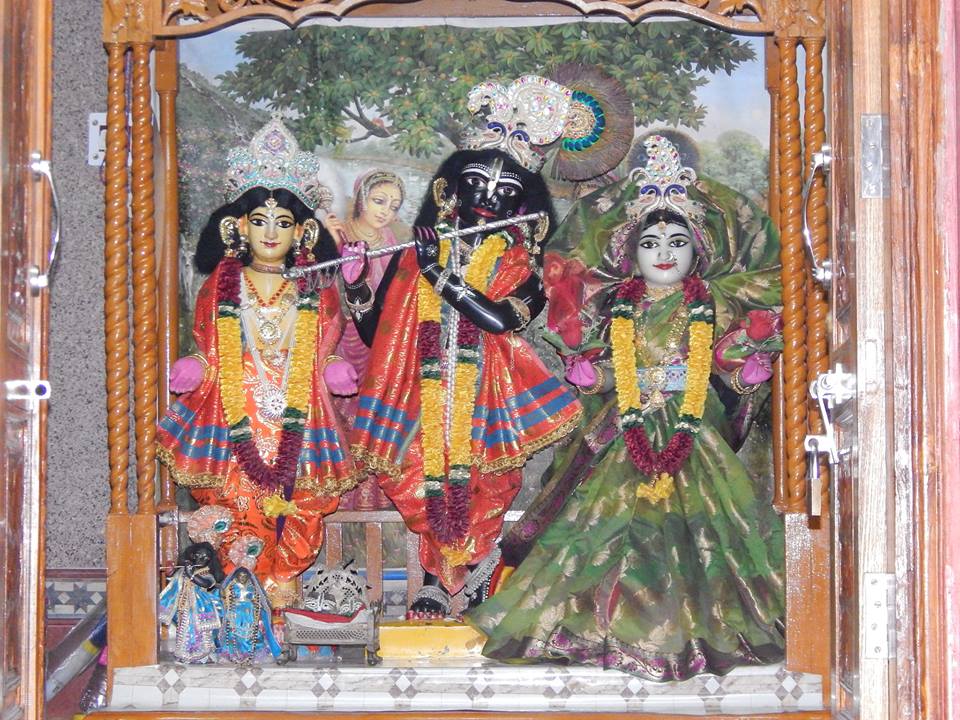 Sri Gauranga Radha Kunjabihari @ Radhakund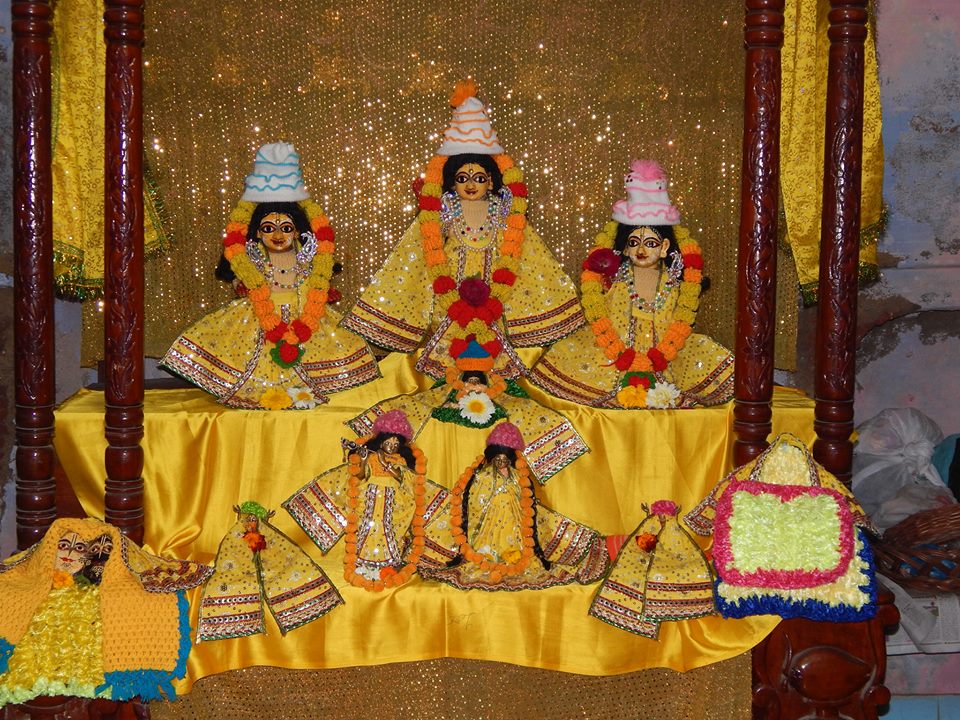 Gaura Gadadhar temple @ Radha kunda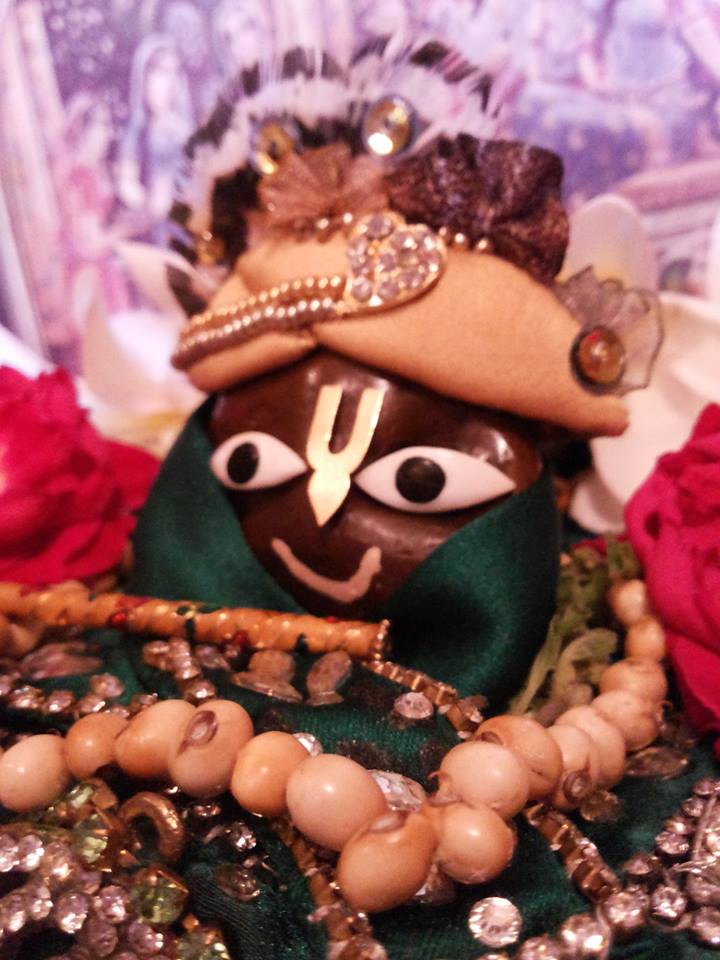 Giriraj @ Radha kunda

---
Kushum Sarova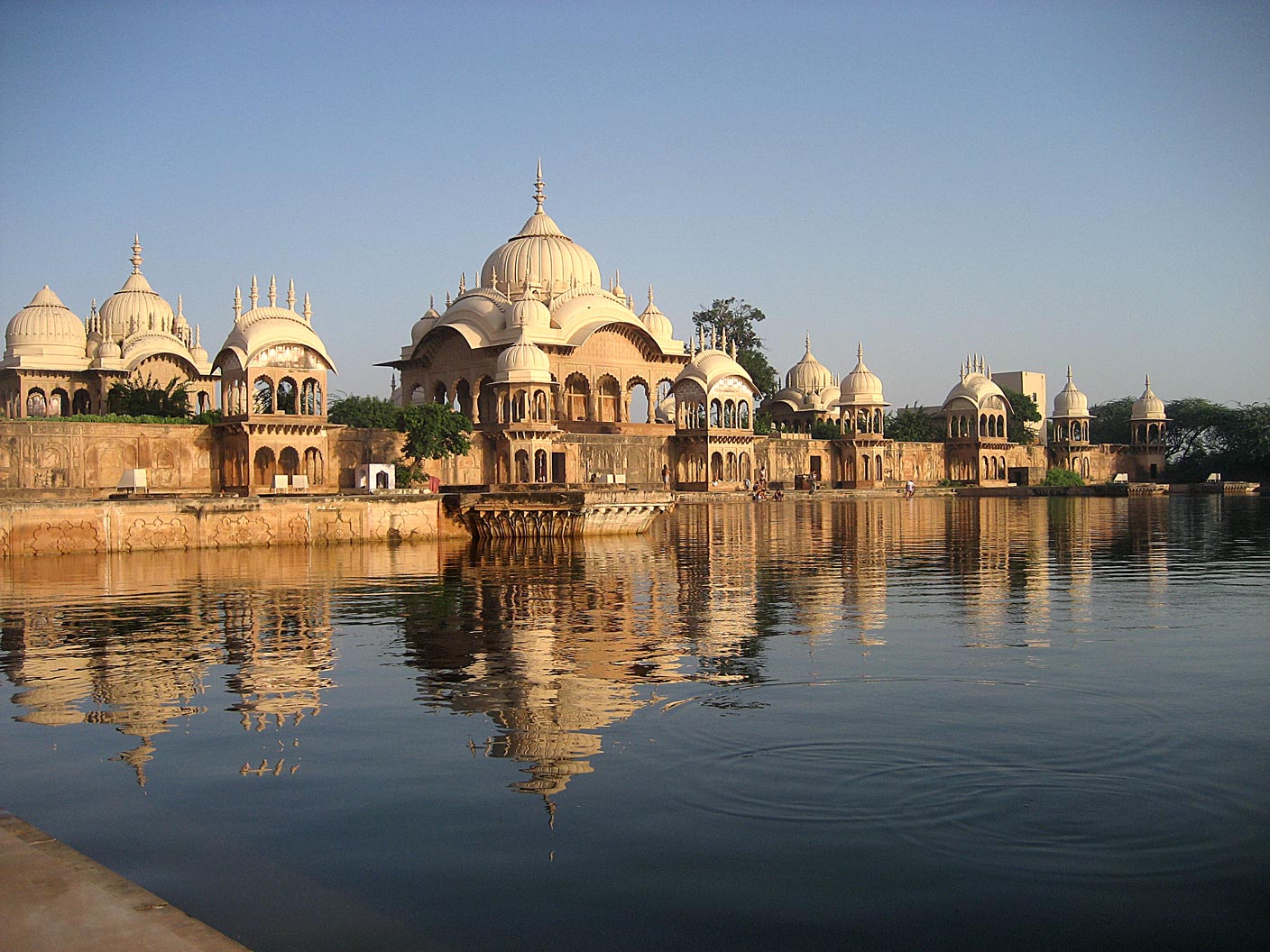 Kushum Sarovar is a devotional monument built around a beautiful pond (sarovar) with breathtaking 350-year-old historic structures.
Surrounded by groves of kadamba trees, it is a short distance from other significant pilgrimage sites. It lies on the sacred circular path (parikrama) of Govardhan.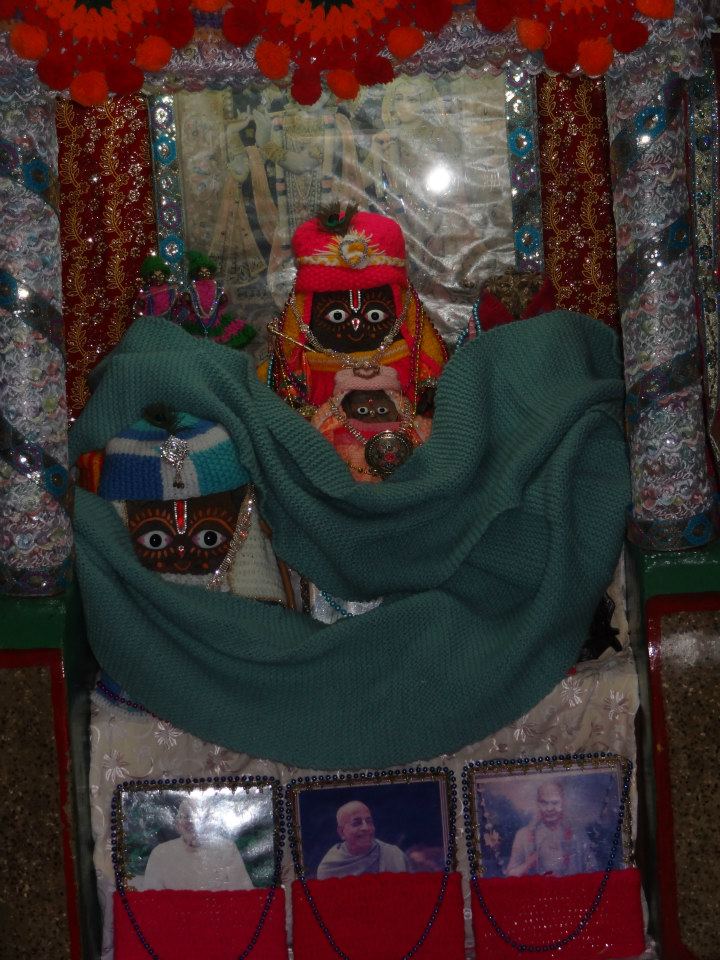 A short video of Kushum Sarova here
http://www.youtube.com/watch?v=s0BHuwSSbiY
---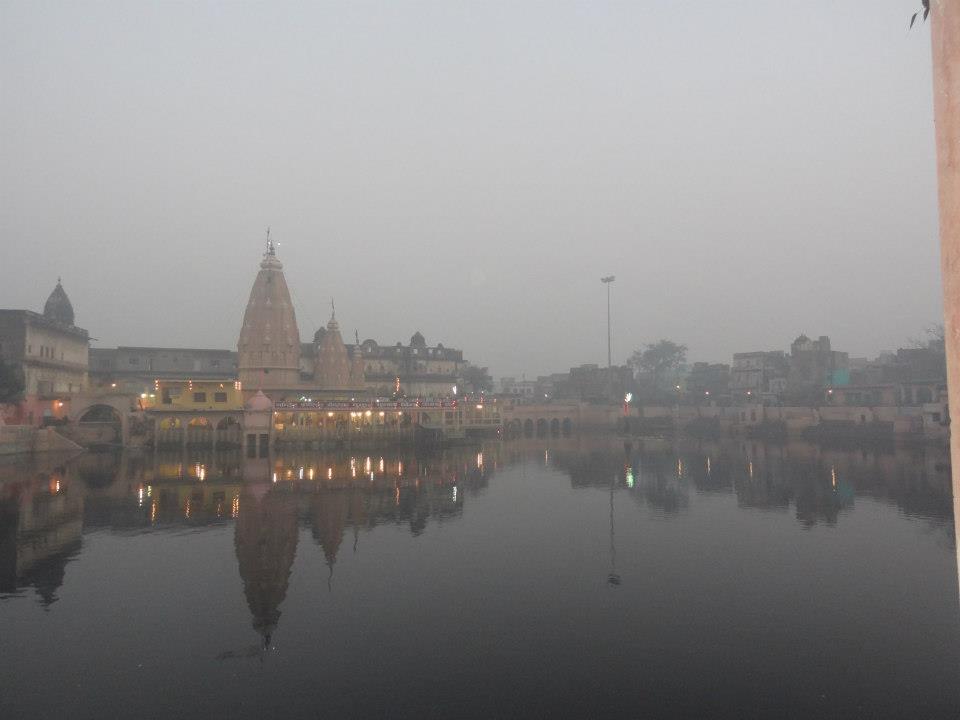 Manasi Ganga at dusk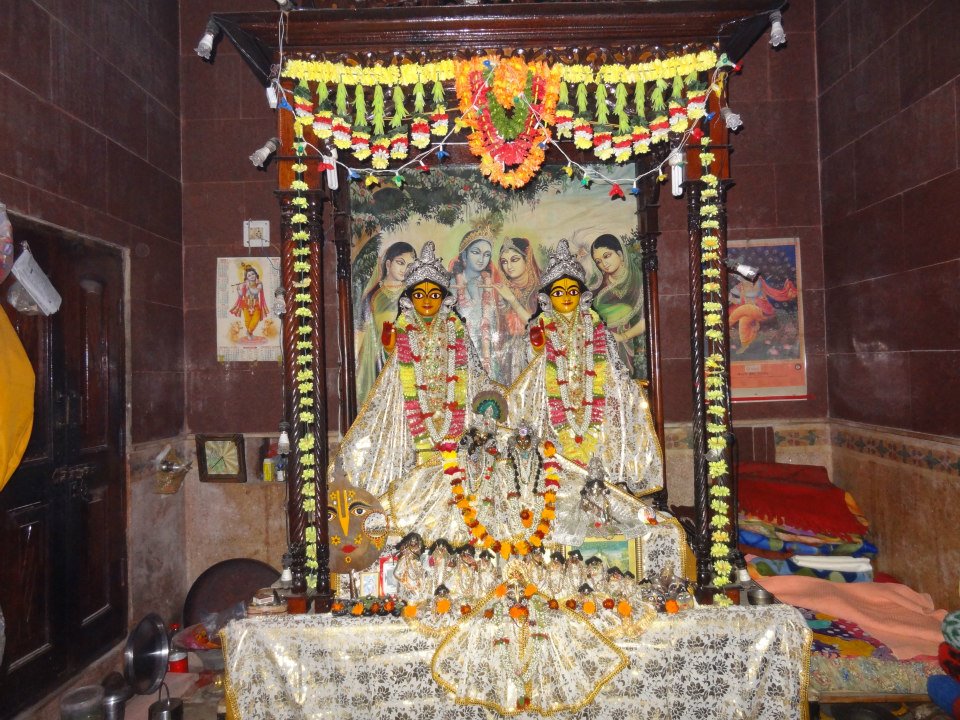 Nitai Gouranga Deities of Sri Manohar Das Babaji MAharaj of Manshi Ganga, Goverdhan
---
Pictures of Govardhan Hill
---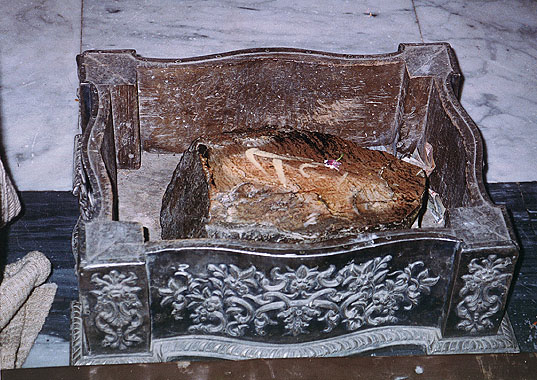 The imprint of Srimati Radharani lotus feet on a Govardhan Sila is worshipped in Mungir, Bihar, in the Prem Mandir.
---

About Govardhan Puja in brief:
Worshiping Govardhana Hill - Krsna Book:



- Devastating Rainfall in Vrindavana - Giriraj give shelter to the Vrajabasis:
The Worship of Giri-Govardhan:
Background information on Sripad Madhavendra Puri's Govardhan-nathji at Nathdwar:
Another Version of Govardhan Puja Overview:
Srila Vishvanatha Cakravarti's Govardhanastakam:
Prayers for residence at Govardhan - Raghunath dasa Goswami
Prayers to appeal for shelter of Giriraj - Raghunath dasa Goswami
The Meeting of Sri Caitanya Mahaprabhu and Raghunatha dasa Gosvami (Sri Caitanya-caritamrta, Antya-lila 6.287-309.)
Back to Kartika mase page:
Where Govardhan puja fits in during the Diwali period
Pictures of the offering of foodstuffs - Annakut:
Pictures of Govardhan Hill
Different kinds of Govardhan shilas:
Giri Govardhan's tongue at Radha Kunda
Giri Govardhan's mouth at Manasi Ganga
Govinda Kunda
Dhoka Dauji - Lord Balaram's place
---