Rohita dasa and Amritapani devi dasi - Auckland
updated 5th April 2004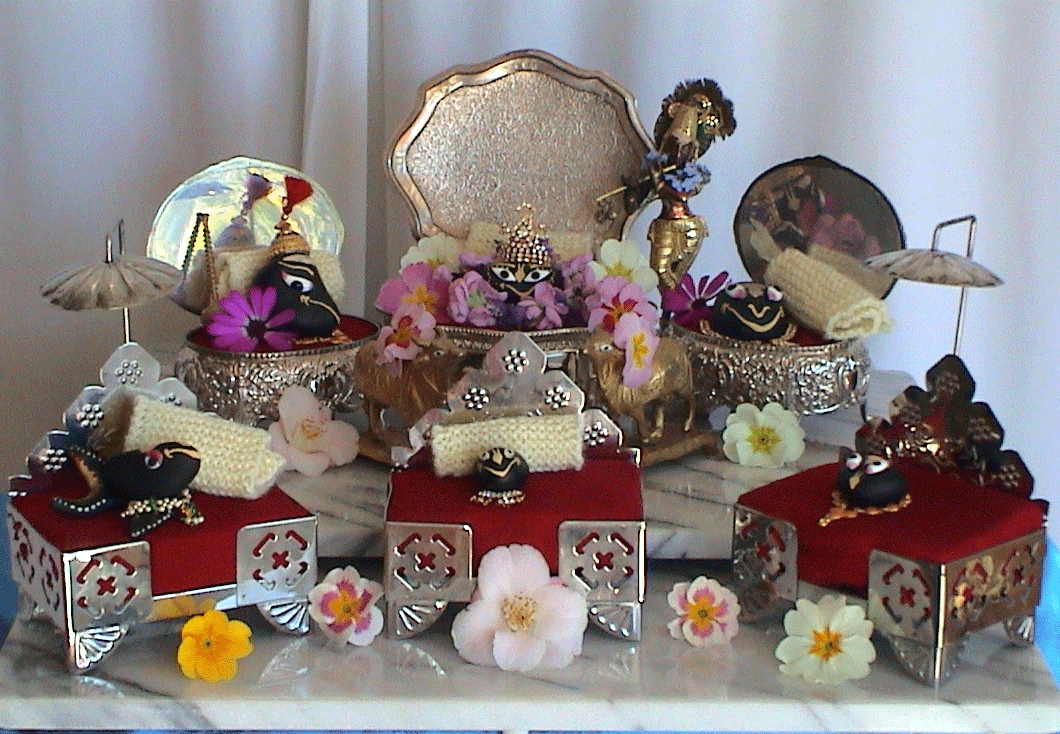 When I was in Mayapur some years ago I was attracted to Deity worship. I observed Saligram being worshipped there and when living in Auckland and I had a strong desire to worship my own Deity namely, Saligram Sila. I began to make enquiries to find out more about this type of worship and approached Jaya Tirtha Charan prabhu who suggested that I prepare for the Deity with an expectation that He will arrive, but at that time he didn't have any extras. My wife and I purchased a home in November 2001 and although I believed it would take maybe several years for Saligram to appear I worked quickly to renovate the house making the lounge the Temple, painting, polishing the floor, buying new curtains, paraphernalia etc. The Temple room and kitchen were completed exactly one month from moving in, and we secured two nice asanas, why two I don't know, and all the paraphernalia to begin the worship. The next thing I was immediately contacted by Jaya Tirtha Charan prabhu as he had a Salagram for me. I was very excited and visited him in his place in Katikati as soon as was possible and somehow by the Lord's mercy was offered four Salagrams which I gratefully accepted namely Lord Damodara, Matsya, Kurma and Varaha. I pray that this Salagram worship will help me and my wife to develop a strong attachment and enthusiasm for devotional service. I beg the blessings of the Vaisnavas to remain fixed in my Saligram Sila worship.
Your servant
Rohita dasa

Sri Gopalan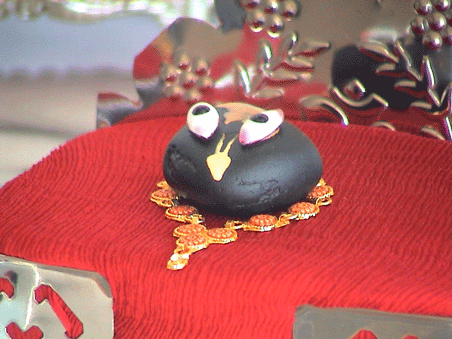 Lord Alpadvara-Hari (One who has a small mouth - Salagram kosha)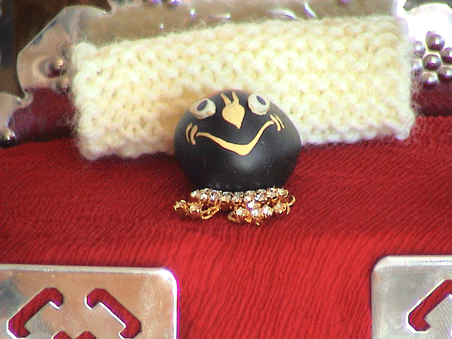 Lord Hamsaraj (king of swans)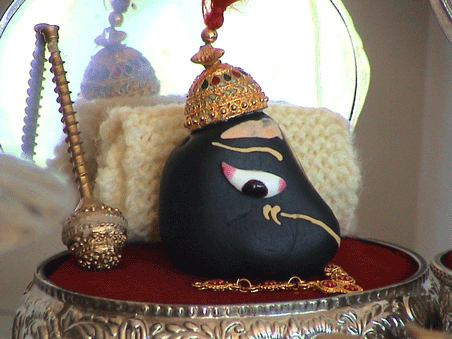 Lord Varaha

Sri Damodara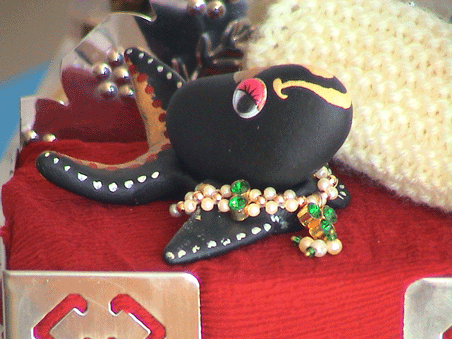 Lord Matsya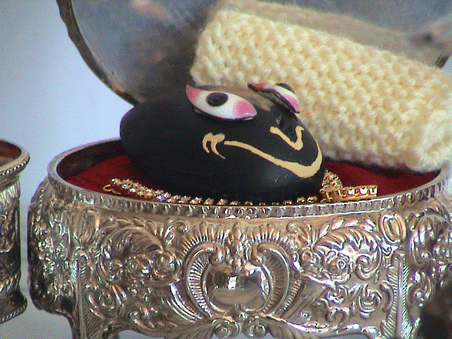 Lord Kurma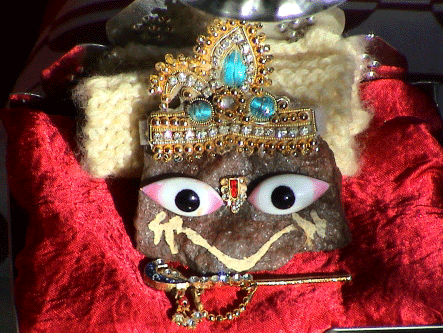 Giri Govardhan


Search here for individual Sevaks and Deities World-wide.
A-B-C-D-E-F-G-H-I-J-K-L-M-N-O-P-Q-R-S-T-U-V-W-X-Y-Z

---