Saranga dasa - HRD - Stockholm-Sweden
last updated 24th October 2008
My name is Saranga das and I am a disciple of Hridayananda das Goswami. I live just outside of Stockholm-Sweden. I think I have the biggest Saligram Shila Family in Sweden! Such a mercy. I wanted to tell You a little bit about my wonderful shilas that Srila Acaryadeva mercyfully allowed me to take in to my home. They are all from The Gandaki River, accept from the Dwaraka Anantha Chakra Shila Whom is from where the Gomati River meets the sea in Chakra Thirtha-Dwaraka and Nrsimha Giri Govardhan, He is Giriraj from Goverdhan Hill. They were donated to me from a Brijbasi priest who houses a Shila Shelter. He takes care of Shilas Whom people can´t worship anymore for different reasons.
Hare Krishna!
PAMHO.
All glories to Sri Guru and Gauranga!
All glories to Srila Prabhupada!

Some new personalitys has mooved in to my Nrsimha Shila Tirtha. Namely Jagganath, Baladev and Lady Subhadra. And some new mambers of my shila family as well. Today (September 1st 2008) Hayagriv, Lado Gopalji, Govinda (with a beautiful white chakra) and Keshav were all kindly donated by Rajiv Krishna das in Mumbai. So, here are some really good pictures. You can delete the bad ones from last time if you want to.

But please let the discriptions and pictures of my other shilas stay!

Thank you,
Your gratefull servant,
Saranga das.,

New Altar September 2008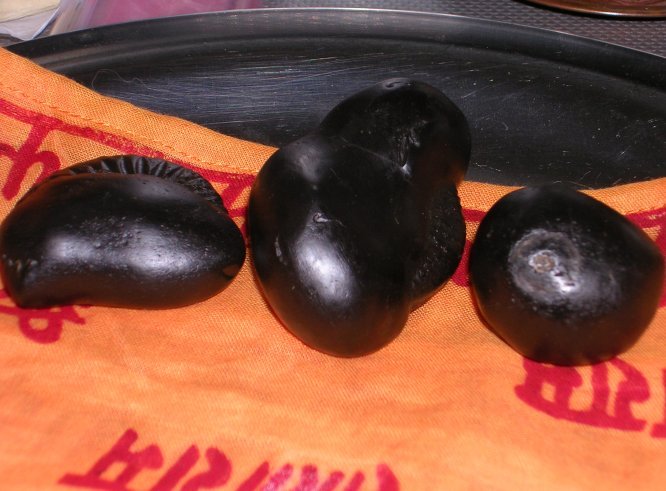 Hayagriva, Keshav & Govinda
Hayagriva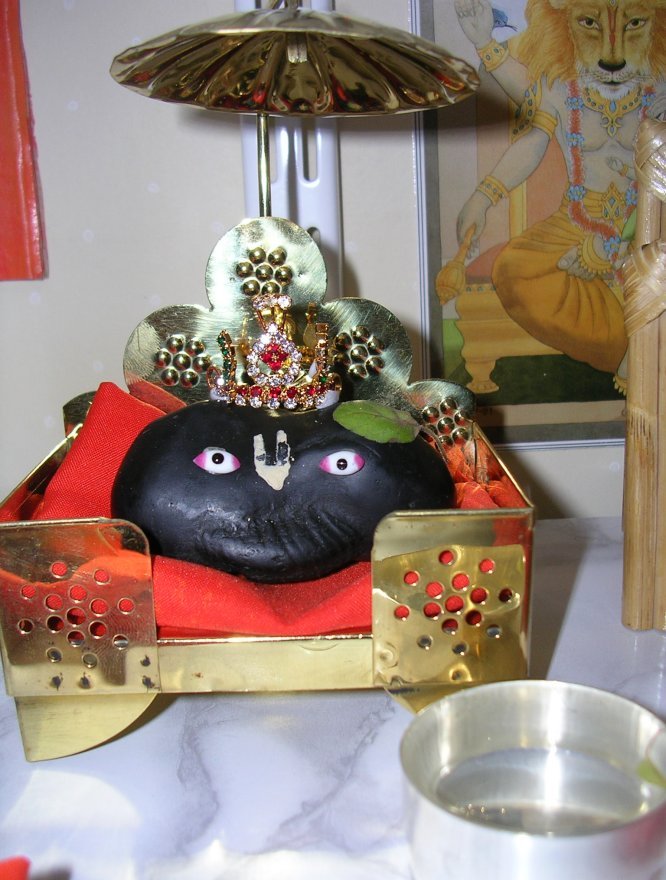 Keshav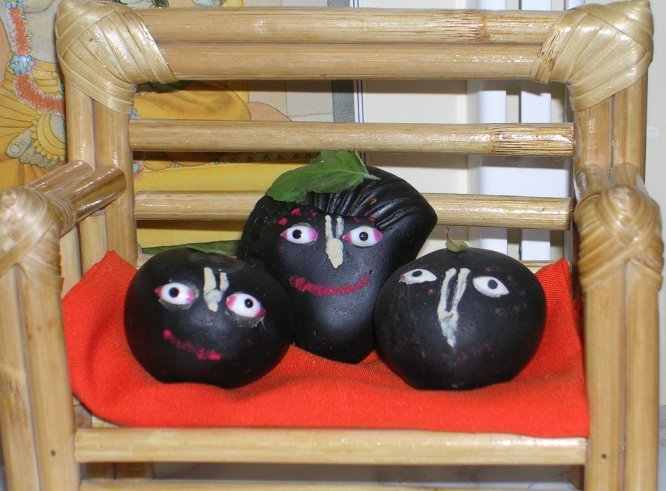 Govinda, Keshav & Ladoo Gopal ji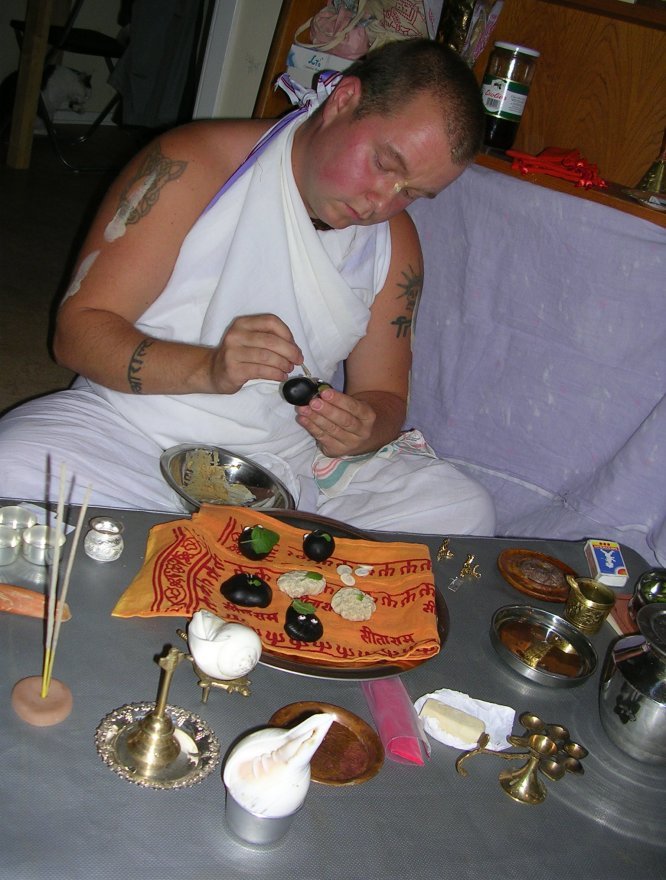 Saranga dasa absorbed in the seva puja
Sri Prahlad-Nrsimha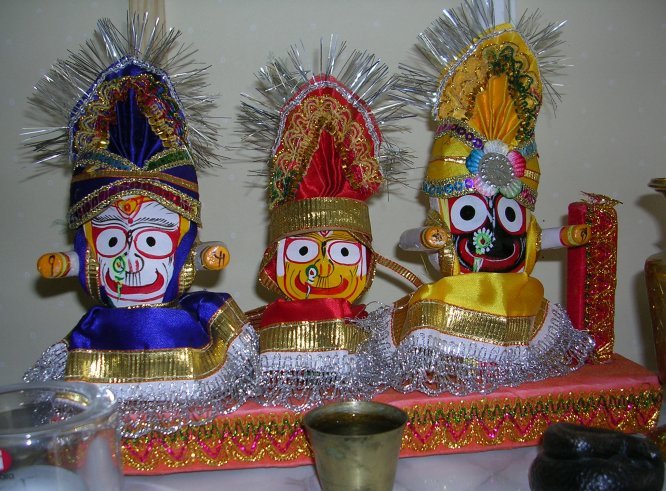 Jagannath, Baladev & Lady Subhadra

August 2008
The shilas are:
1. Golden Ugra Nrsimha Saligram Shila
2. Nrsimha Giri Govardhan Shila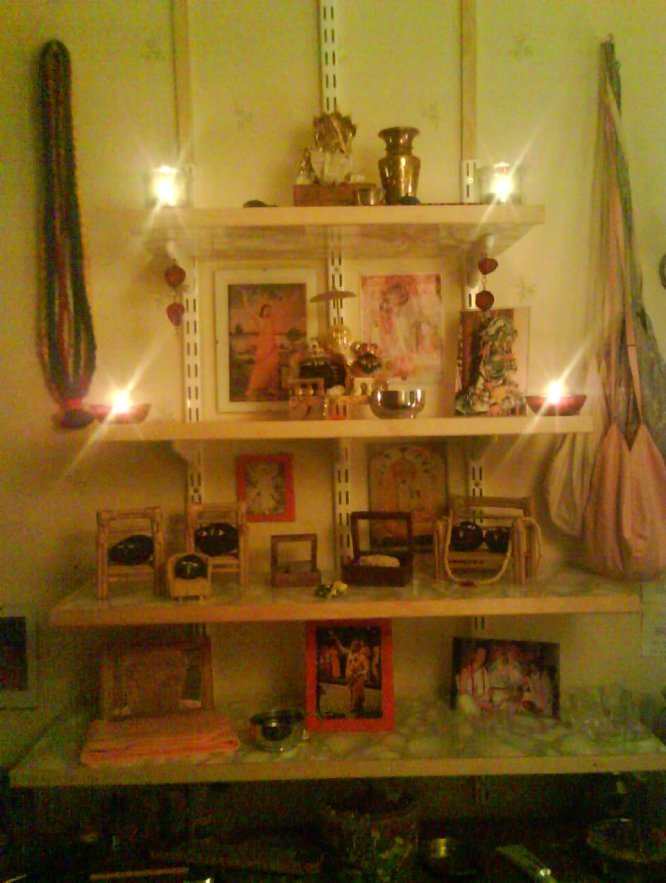 New Altar August 2008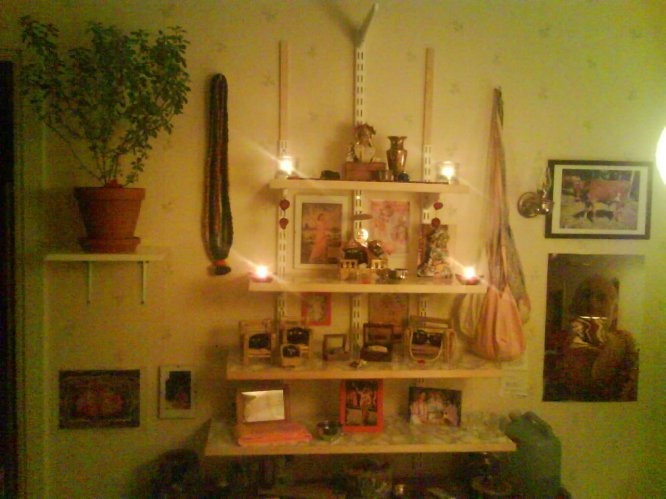 My new marble altar - August 2008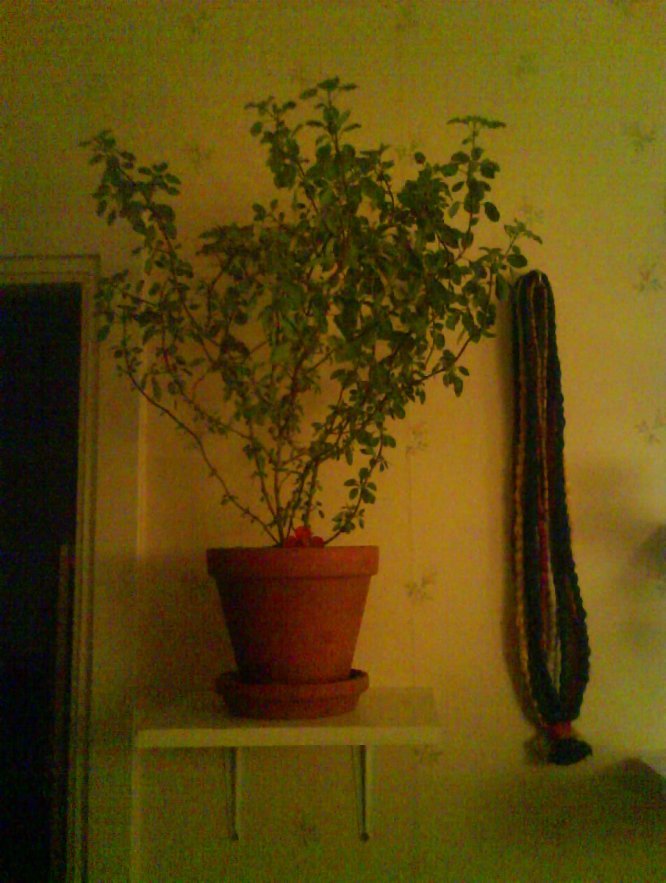 Srimati Tulasi Devi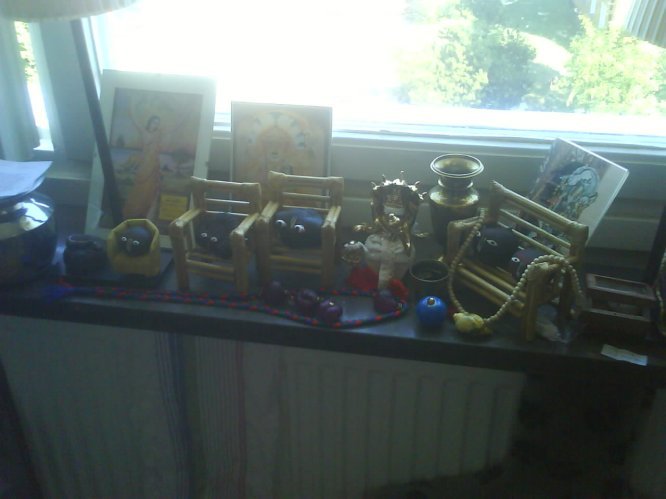 Waiting while I was building the new altar
My Guru Hridayananda das Goswami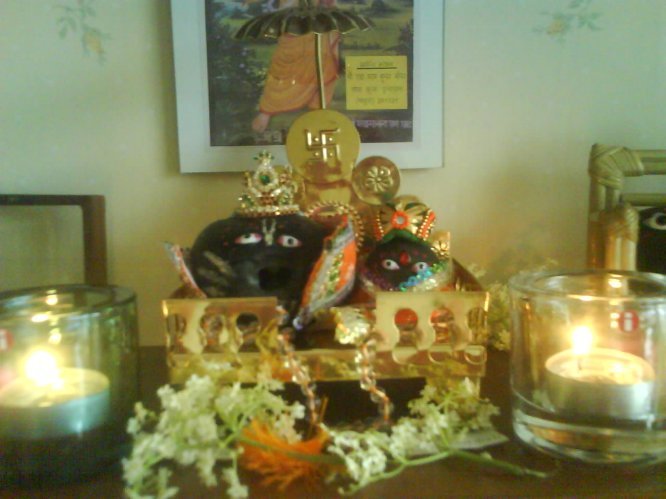 Golden Nrsimha Shila & Nrsimha Giri Govardhan Shilas
3 Laxmi Nrsimha Saligram Shila
4. Radha Krishna Saligram Shila
5. Ladoo Gopal Salagram Shila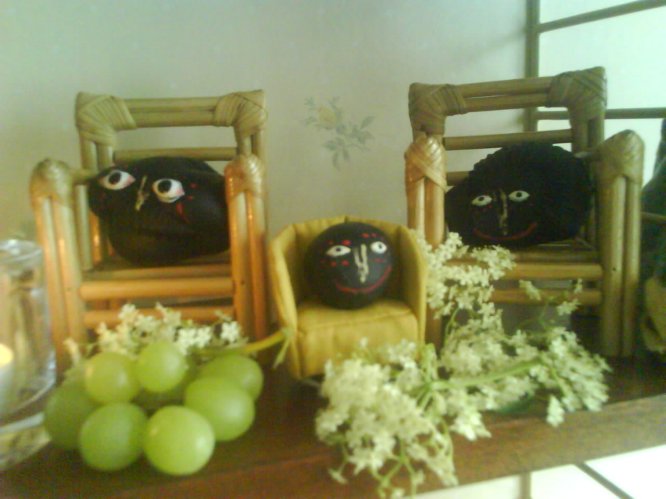 Laxmi-Nrsimha, Ladoo Gopal & Radha Krsna Salagram Shilas
6. Dwarkadheesh Saligram Shila
7. Ram Saligram Shila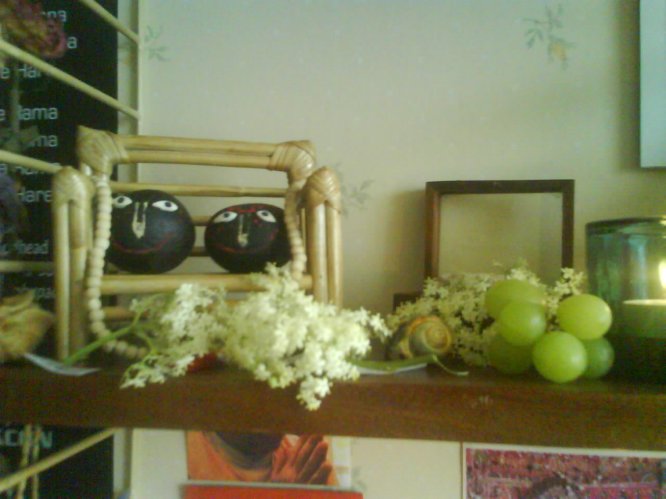 Ram, Dwarkadish & Dwaraka Anantha Shilas
8. Dwaraka Ananta (Chakra) Shila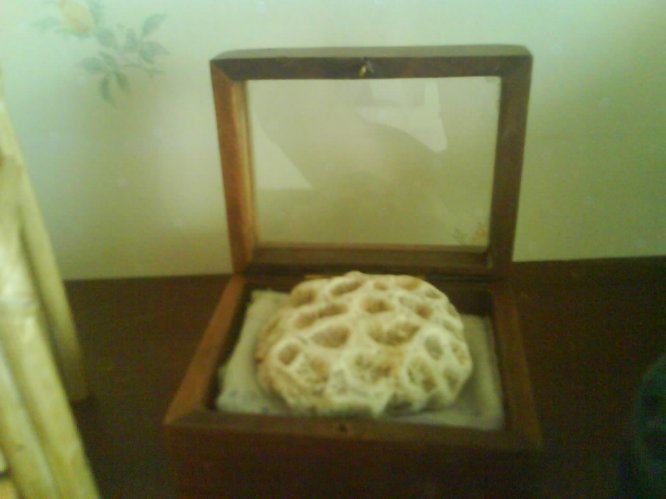 Dwaraka Anantha Chakra Shila, Ki Jaya!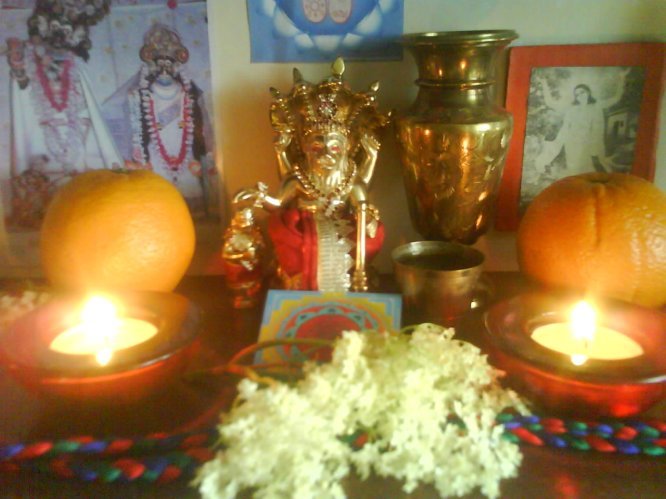 Sri Prahlad-Nrsimha
We had an installation ceremony yesterday. Lala-Gopal das was here and helped me. First in the morning I offerd a simple puja. I sat facing northeast, put all the shilas on a maha shadar on a steel plate and bathed them all one after another in Ganga Jal, reciting the salagram shilas mantras for bathing and prayers. After that I installed the eyes and painted them nicely with tilaka, kumkum and sandalwood paste. I then dressed the residing shilas namely Golden Ugra Nrsimha and Nrsimha Giri Govardhan and invited them to sit on the altar on thair throne. I then invited the rest of the shila family to take their sofas on the altar. After this point in the program Lala Gopal das arrived to my house. We started to cook and prepare the abishek. We prepared an abishek with 5 ingredients namely: yoghurt, milk, ghee, honey and sugarwater. First I blessed the ingredients with the invoking mantras- one for each ingredient. We bathed Them together and Fredrika allso participated in the ceremony. After this we offerd the bhoga- allso this very simple: a califlower and potatoe dhal with sour creme, chapatis and a BIG fruit sallad made from 8 different fruits (one for each of the shilas as they are eight personalitys). After Prasadam was highly enjoyed we had arati and offerd lots and lots of Elderflowers and Tulas leaves. Lala Gopal das gave a nice lecture and me and him sat and discussed about Lord Nrsimhadeva and shilas and we ended the whole day with reciting the Nrsimhastakam in Sanskrit and English. It was such an amazing day that words can´t describe it! I can really feel the power in my temple room after the arrival of the shilas and especially now that they are installed. It allso gives me the chans to render more and more service to The Lord! I keep a prectical standard, bathing the residing shilas every day and offering arati and bhoga twice a day to all. As I put Prahla-Nrsimha to bed every evening and wake Their Lordship up every morning it gives me a chance to say goodmorning and goodnight to the shilas as well. Please take darsan of the wonderful incarnations of Sri Visnu!!
Your servant and brother in Srila Prabhupadas mission,
Saranga das.



Search here for individual Sevaks and Deities World-wide.
A-B-C-D-E-F-G-H-I-J-K-L-M-N-O-P-Q-R-S-T-U-V-W-X-Y-Z

---