Sita Pati dasa & Param Satya devi dasi - DAS - Brisbane Aus
last updated 3rd December 2012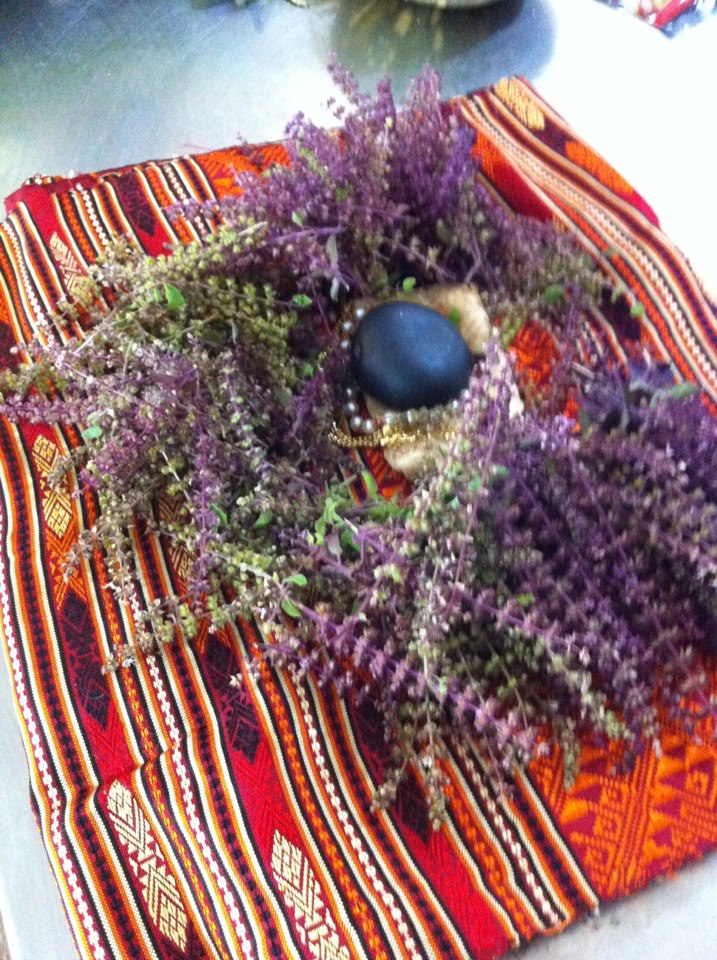 Dustara Rama had lots and lots of Manjaris today! Jaya Tulasi Devi!

---

January 2006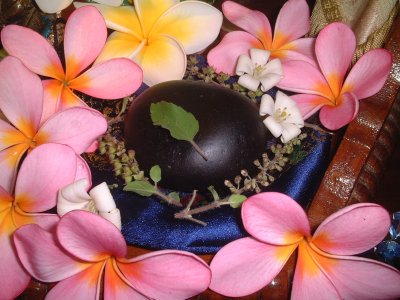 This is Sri Dustara Rama - unconquerable Lord Rama. He is a salagram-sila, a manifestation of Lord Visnu in the form of a special stone that is found only in the Kali Gandaki river high in the mountains of Nepal. Different salagram-silas correspond to different incarnations of Visnu, and are identified by scriptural descriptions of their markings.

Note from JTCd; haribol, some time ago His Holiness Devamrita Swami mentioned to me that he'd like some of his disciples, especially those who were responsible and had preaching portfolios that disallowed them from daily attending the temple to worship the Salagram daily and be steady in their services. I at that time mentioned I had a couple of silas that I could gift to his disciples if he let me know when, where etc. So just last week (mid January 2007) maharaj rang me and asked if I could send the Salagram with one devotee who was going to Auckland, who could then give the Salagram to another devotee who was heading for Brisbane, which is what happened.:
JTCd....about Dustara-Rama; He was given to me in 1986 by one Yugoslavian devotee named Maha-vishnu dasa in Vrindavan after we did a Narasimha yajna together. The Sila was identified by several devotees as Rama by His having two holes diagonally situated toward the back of the Sila representing Lord Ramachandra's quiver. Also His shape, heavy body for His size identify Him as Dustara or unconquerable Rama. Jai Sri Raam







Search here for individual Sevaks and Deities World-wide.
A-B-C-D-E-F-G-H-I-J-K-L-M-N-O-P-Q-R-S-T-U-V-W-X-Y-Z

---