Best Quality Puja Paraphernalia
Now Available Through Us On-line on the WWW
updated 4th January 2016


Welcome to http://www.rudrakshguru.com


http://rudrakshguru.com/index.php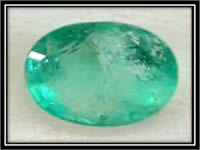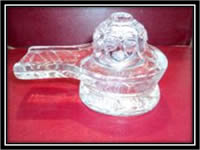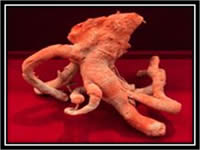 We provides all kind of Rudrakshs, Rudraksh beads, Rudraksh from 1 mukhi upto 21 mukhi, Ganesh Rudraksha, Gauri Shankar Rudraksha, Garbh Gauri, Hindu Puja Items, Parad items, Spatik Items. Rudraksha Beads from 1 mukhi to 21 mukhi, Gauri Shankar, Trijuti. Certified & Blessed Nepal Rudraksha mala & Hindu Puja supplies, Siddh-Indra mala Java rudraksh beads, Yantras, Gemstones. Rudraksh Guru established in 2003 provides energised rudraksha.
19th June 2012
http://www.rudrakshguru.com

---
Rudraksha-ratna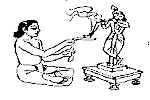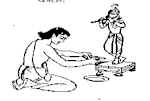 PLEASE NOTE:
Srimati Neeta Mataji @ http://www.rudraksha-ratna.com/ has agreed to give preferential treatment and a gift of a Shaligram upon request to devotees who when purchasing from her site make mention of their coming through our Shaligram Tirtha Pradarshini site. So please see what you need for the service of the Lord, and make best use of this offer to everyone's mutual benefits. =>:-))

Achaman cup, spoon, lohta, patra


Copper Nth Indian Ghindi


Brass Sth Indian Ghindi


South Indian Lamp


Brass Water Lohta


Deity Asana


Hanging Lamp


Karatala - Hand Cymbals


Camphor Arati Lamp(s)

Navaratna (nine gems) mala, for Deities or for astrological uses.


All different kinds of Yantras
3" plate, 6" plate, lockets

S02-Copper Plate 3"-3"
Price : Rs 135, US$3.0
S02B-Brass Locket with thread
Price : Rs 67.50 , US $1.50
S02A -Copper Plate 6"-6"
Price : Rs 270 , US $ 6


Parad (pure mercury) Meru Koorma Sri Yantra to rectify all Vaastu problems


Spatika Quartz Crystal ball


Spatika Quartz Crystal Pyramid

Right Handed bathing shells


Mysore Sandalwood oil


Copper and Brass puja patra


Silver Achaman Cup and Spoon

Silver Kapoor (camphor or ghee wick) Aarti Diya


Panchapatra , Pot and offering Bowl in Silver with plate
...and much much more !!!
To buy these Puja items from Rudraksha-ratna click on this link
and receive your free Shaligram Sila gift upon request


| | |
| --- | --- |
| All Holy Items | Astrological Gems |
| More Puja Items | Divinity Collection Malas |
For preferential treatment please notify http://www.rudraksha-ratna.com/ that you came through this site.
---
For a complementary contrast of other puja items:
For the same preferential treatment and a free gift please visit http://www.nepalirudraksha.com/
and mention that you came through this site.

Agarbhatti - Finest world class incense on-line



Nilachal Exports for all Incense and Fragrant Oils for puja

---