Hasya Raasa
---

......
......

---
Contents
List of Contents:
Preface
1/. Introduction
2/. General Matter-of-Course, Unrestricted & Inexplicit Or Ill-defined Topics.
3/. Dedicated To Our Material Scientists Brethren, Our Well Wishers.
4/. Of Brahmanism, Its Culture, Its Propagation & Association.(Or Lack Of It!!!)
5/. Definitions, Philatelic Terms, Meanings, & Explications in Life.
6/. Guru Paramartha, Purports To A Legacy Of Our Lunacy.
7/. Ghosts, Gandharvas And Other Paranormal Phenomena.
8/. The Classic Humorous & Practical Lessons & Examples Of Gopal Bhan.
9/. mayavadis.
10/. Of Chastity, Women, Marriage & Mothers.
11/. Renunciation/Denunciation/Denounciation (Better Take It Or Leave It).
12/. The Adults Only Part Of Vedic Culture.(Baesharam - Not Suitable for Sannyasis, Brahmacharis or Children).
13/. Akbar, the mighty Moghul Emperor (1556-1605 A.D.) and his Minister,...come friend, and courtier Raja Birbal (Birbal "The wise").
WE HOPE THAT YOU ENJOY THE FOLLOWING SAYINGS, ANECDOTES, PUNS, PROVERBS, DEFINITIONS, GAGS, JOKES, DROLLERY, JESTS, PRANKS, CRACKS, QUIPS, JOCULARITY, BANTER, RAILLERY, HUMOUR, WAGGERY AND OTHER EXAMPLES OF WITTICISMS AND MIRTH THAT WE HAVE COLLECTED & COMPILED HEREIN.
........and please remember that Lord Sri Krishna is the original source of all things, everything is coming from Him.
Please don't misunderstand, we are not blaming Him for the contents of this book, but rather we are grateful to Him just for giving us a fractural insight into one of His humours, His tastes - Hasya Raasa.
---
SHARE A FUNNY !!! SEND IT TO US...
---



---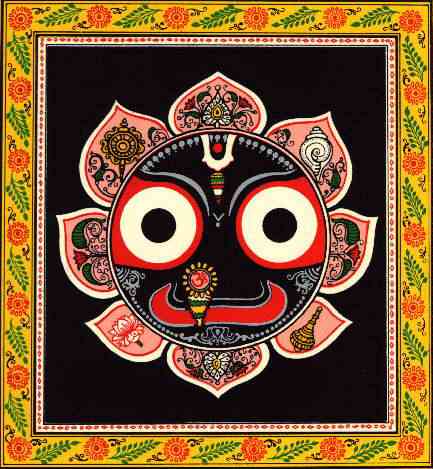 ---