Swami Bhakti Abhaya Ashram maharaj
formerly known as
Babhru dasa ACBSP - Hilo, Hawaii, USA
last updated 17th February 2016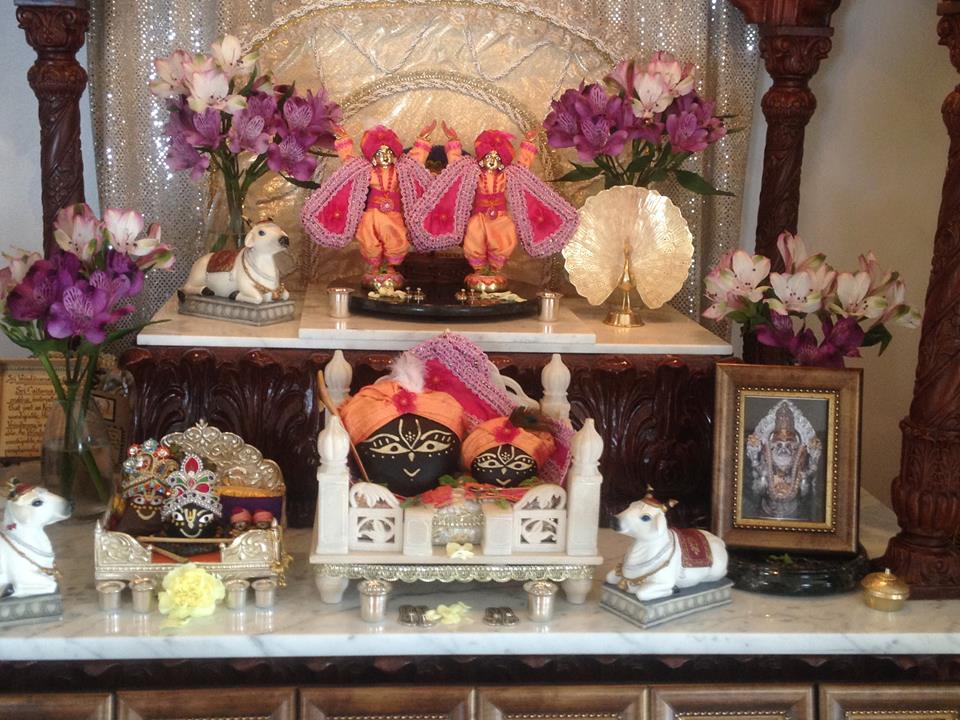 Yes, the rumors are true: We are back at Bhaktivan in Kansas.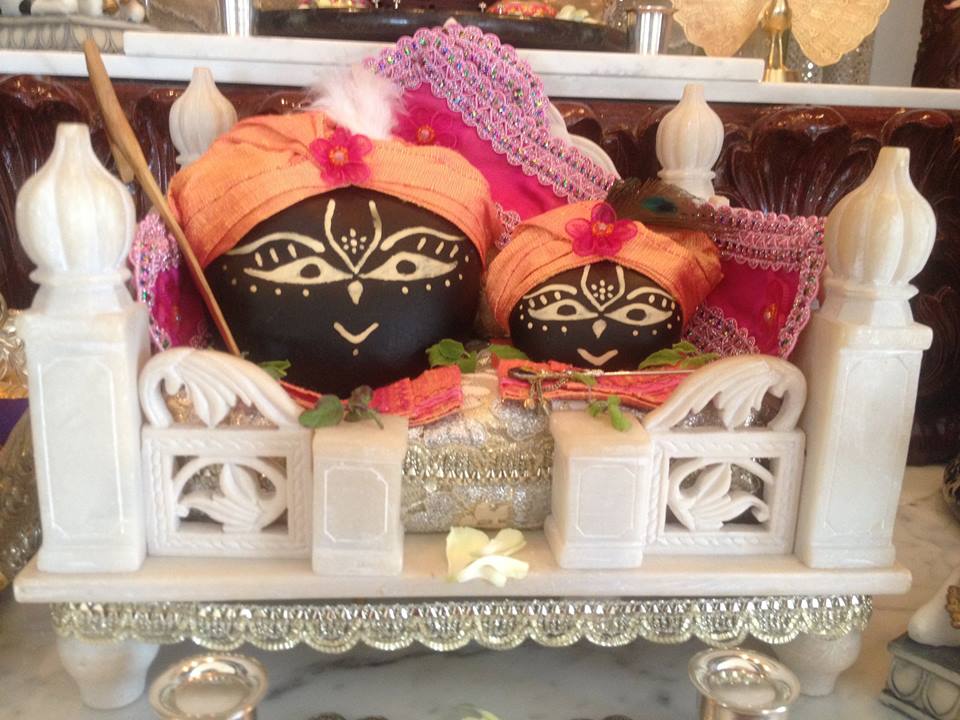 27th December 2015

Little Christmas darshan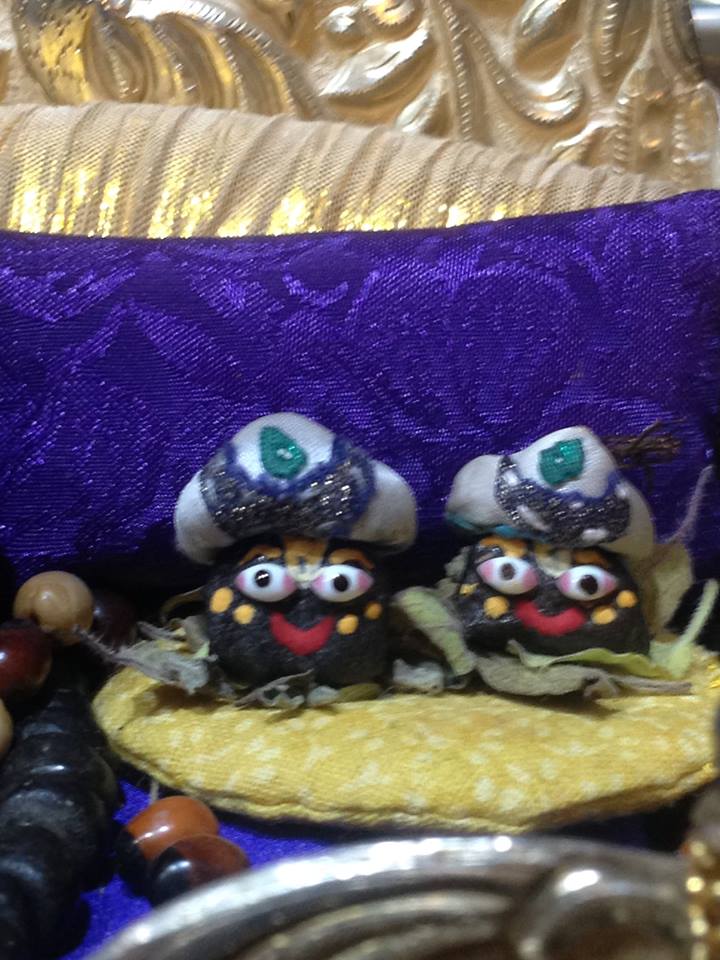 ---

13th August 2015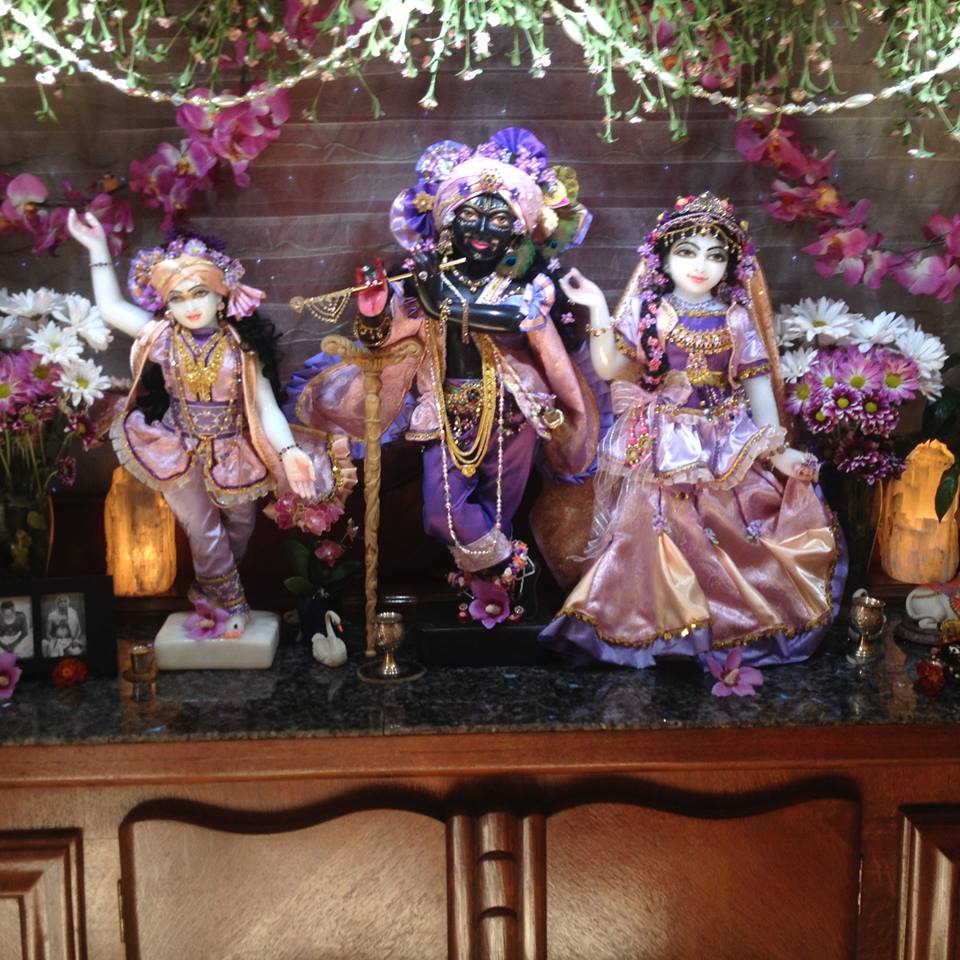 Sriman Mahaprabhu & Sri Sri Gandharvika Giridhari ki jayho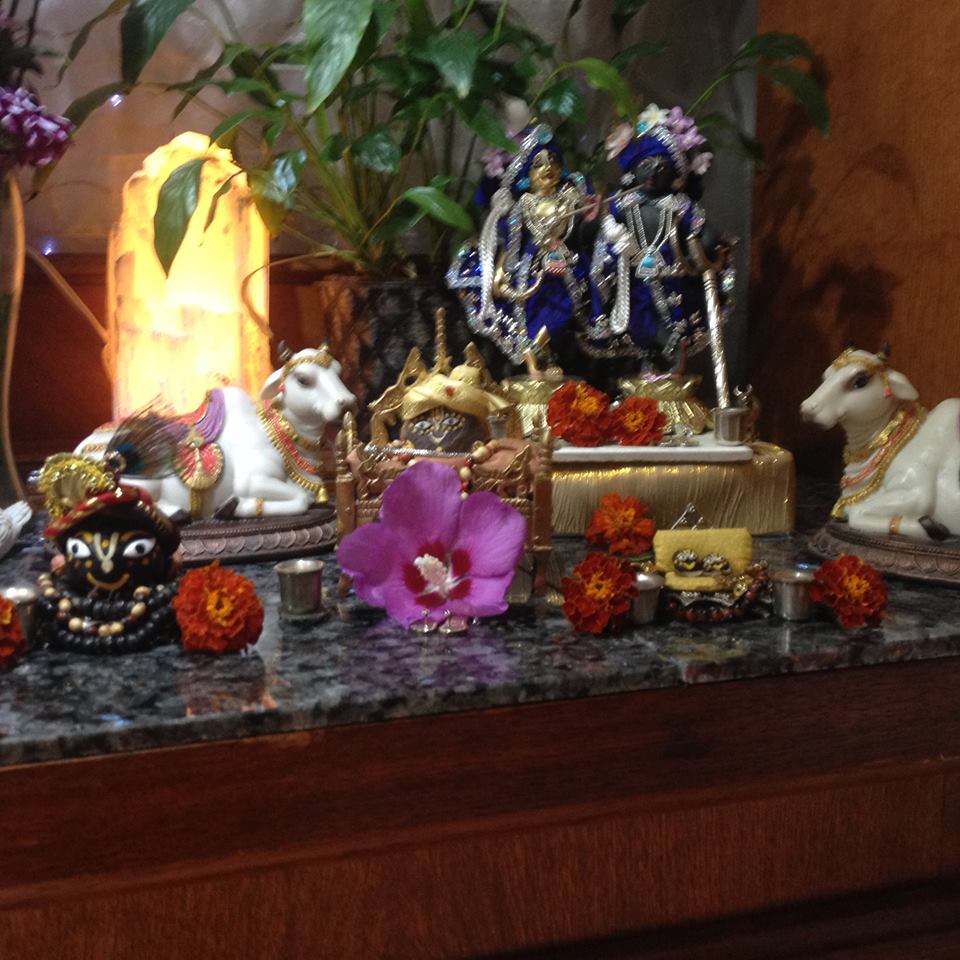 A little Ananda Ashram darshan from this morning, in a little attempt to reclaim a little of my time line.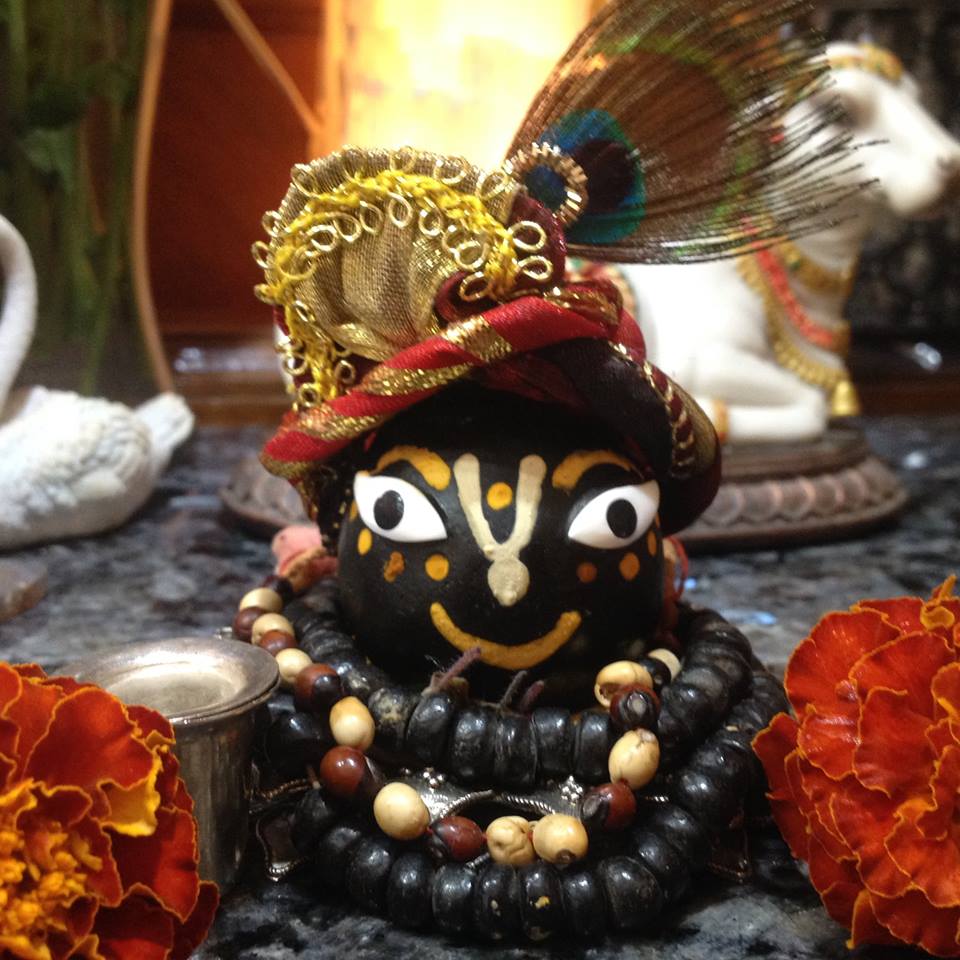 A little Ananda Ashram darshan from this morning, in a little attempt to reclaim a little of my time line.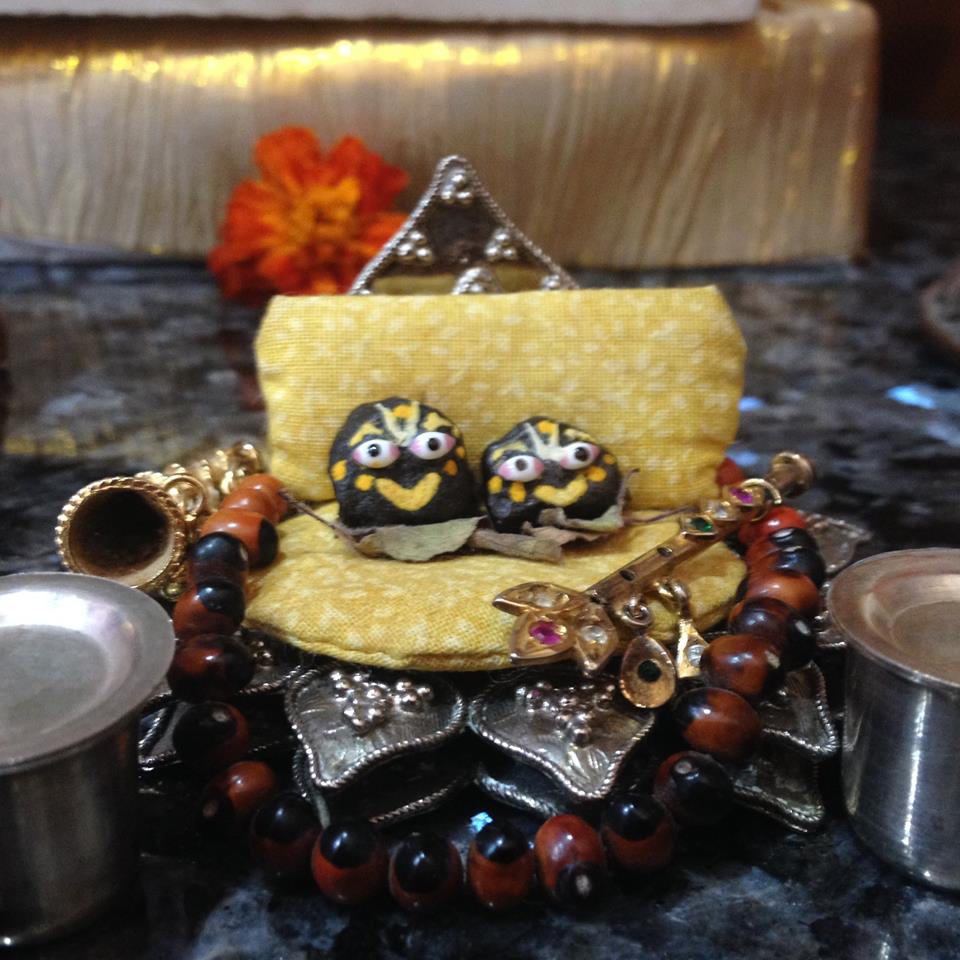 A little Ananda Ashram darshan from this morning, in a little attempt to reclaim a little of my time line.





Little darshan, today at Ananda Ashram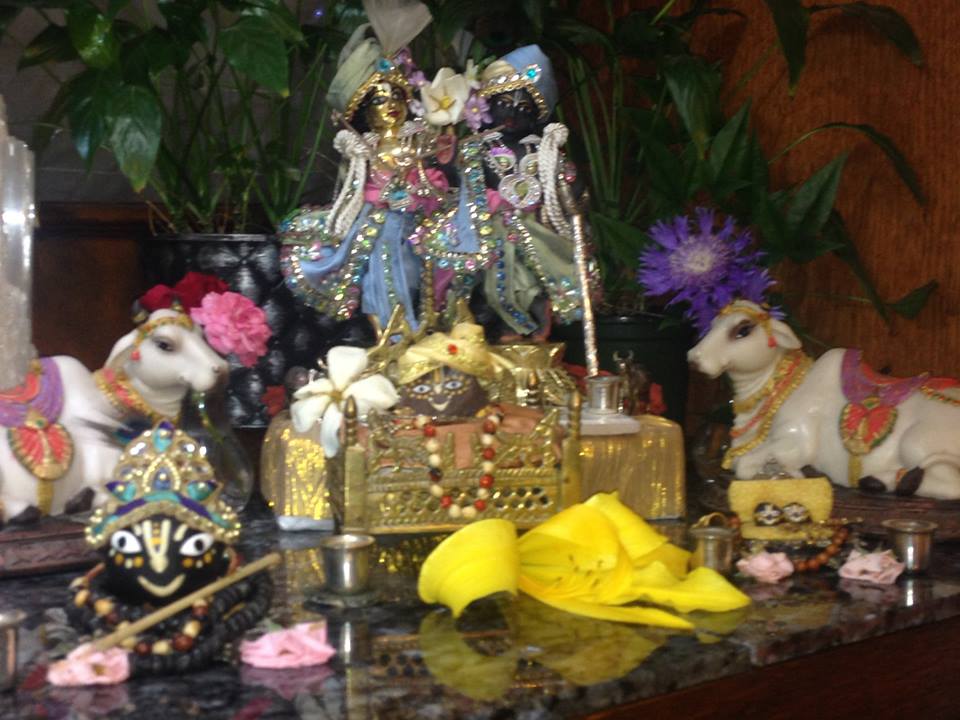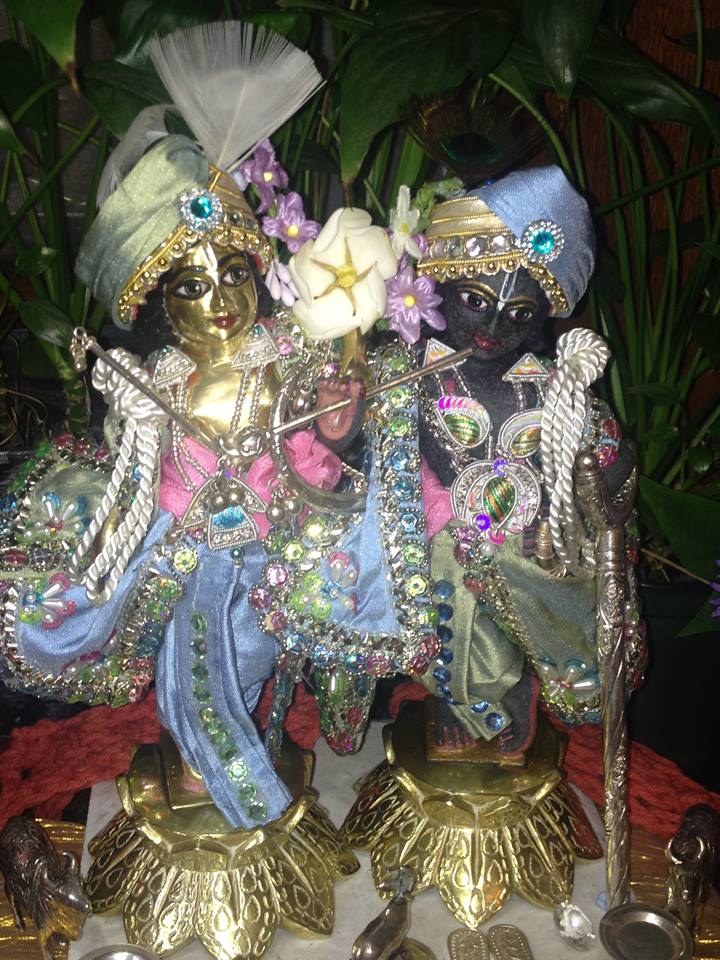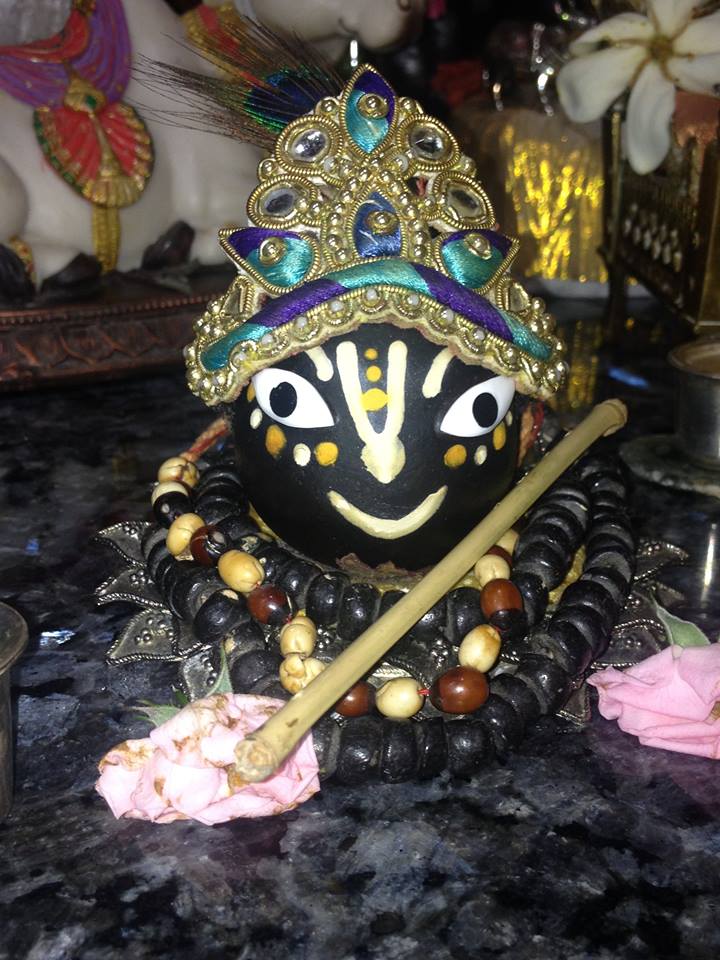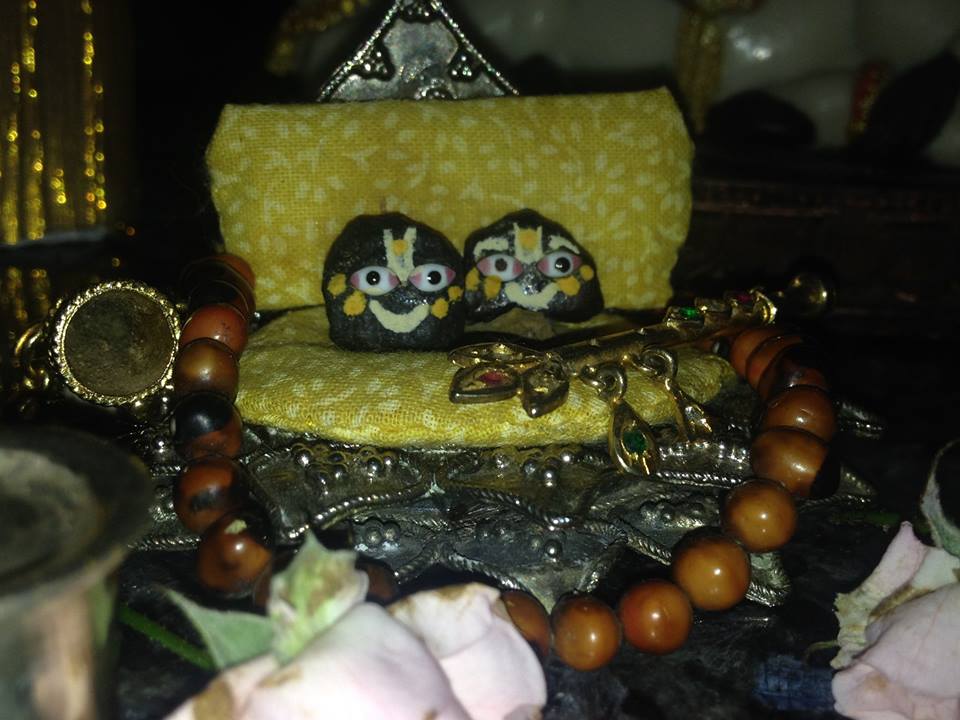 ---

19th January 2015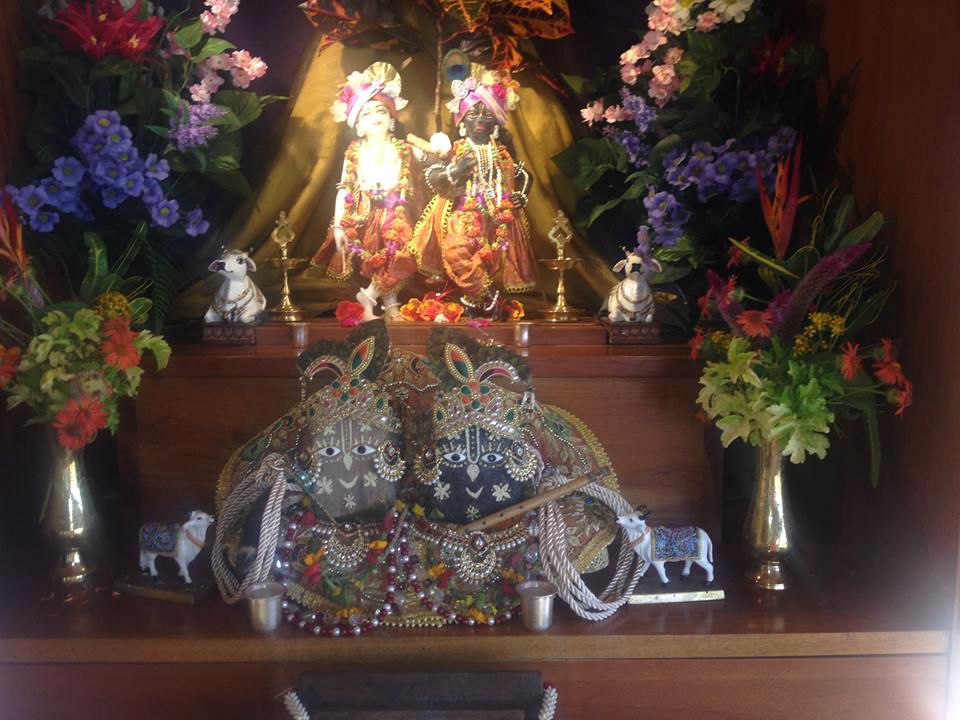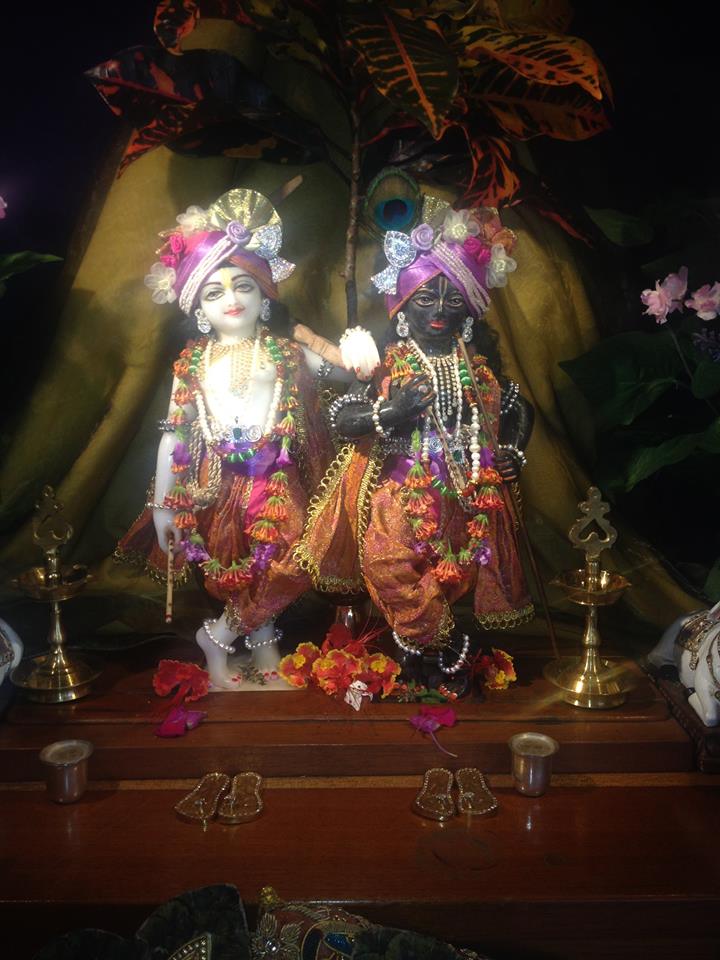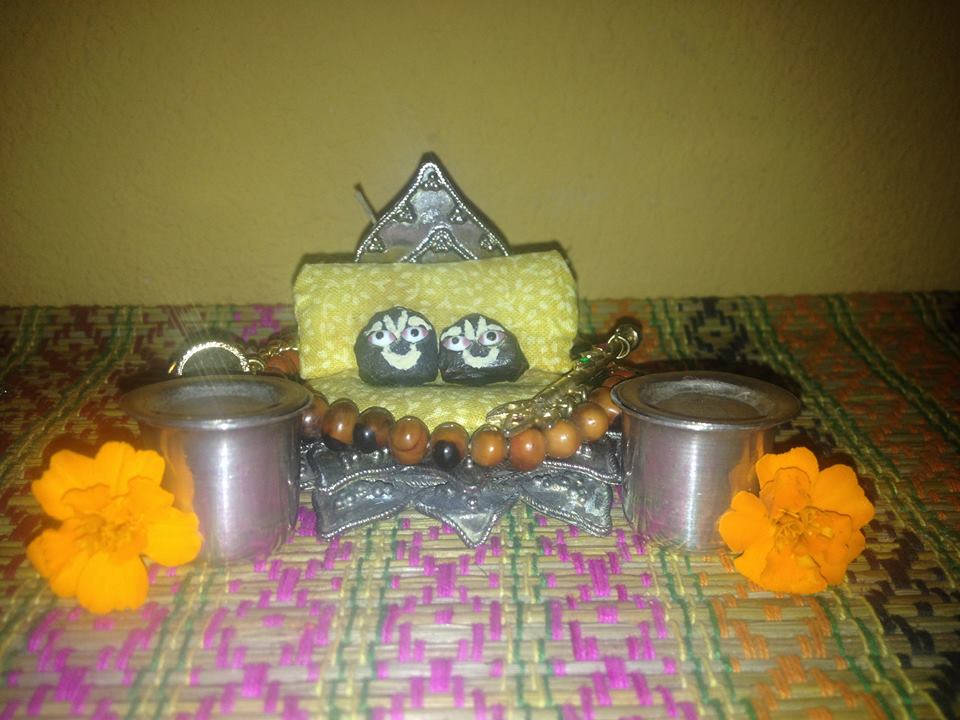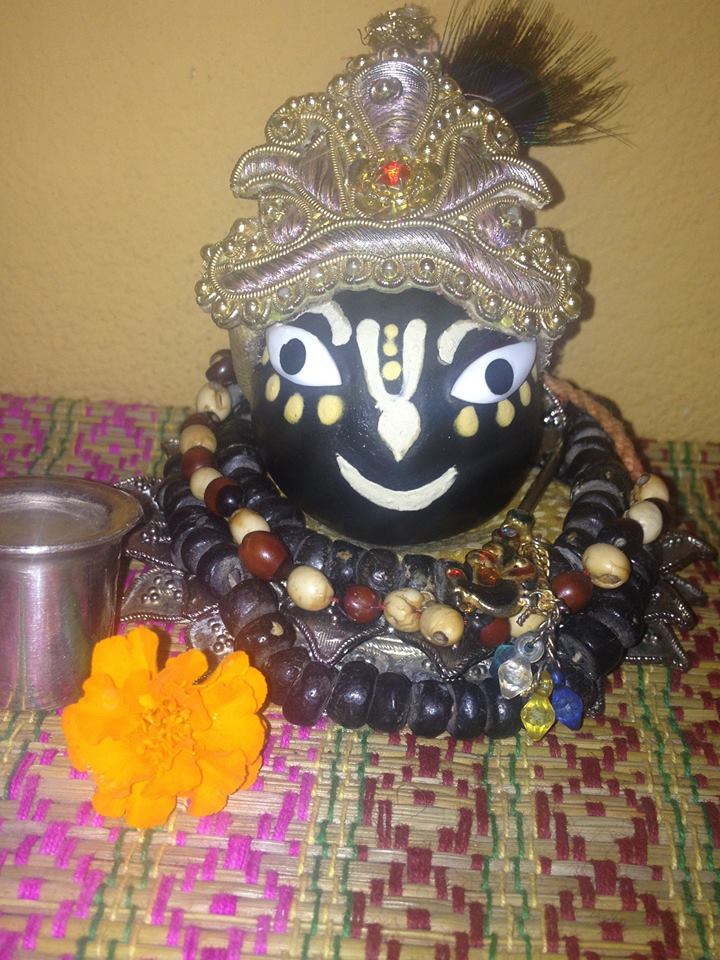 ---

24th June 2014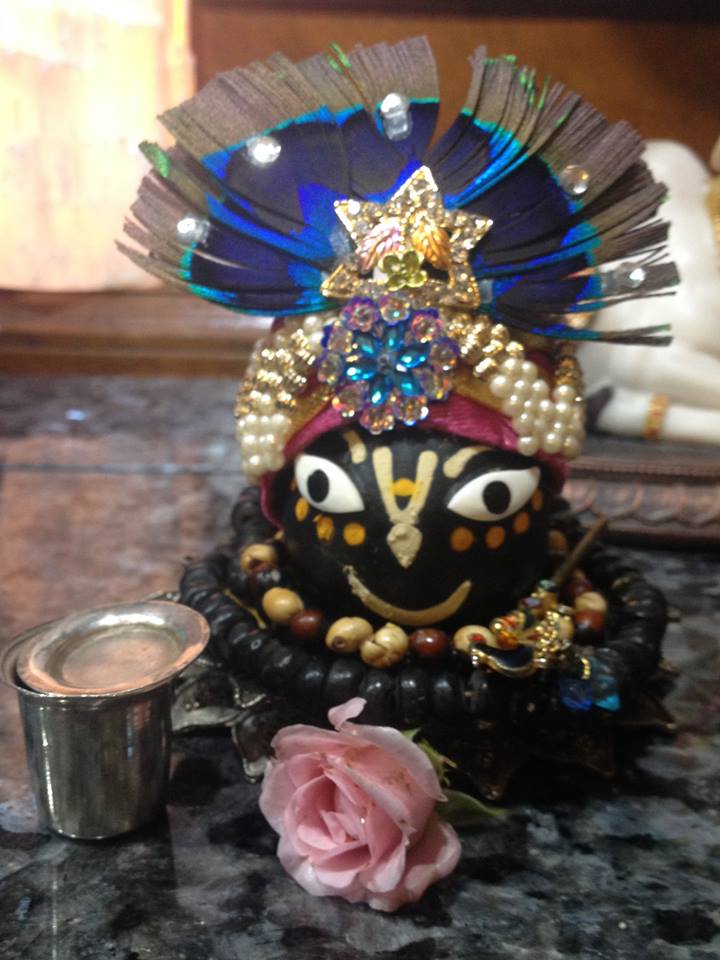 Murali-manohara is sporting new gear, by the grace of our friend Jahnavi (Jennifer Interian) and Goloka Dasa.
We're back at Ananda Ashram.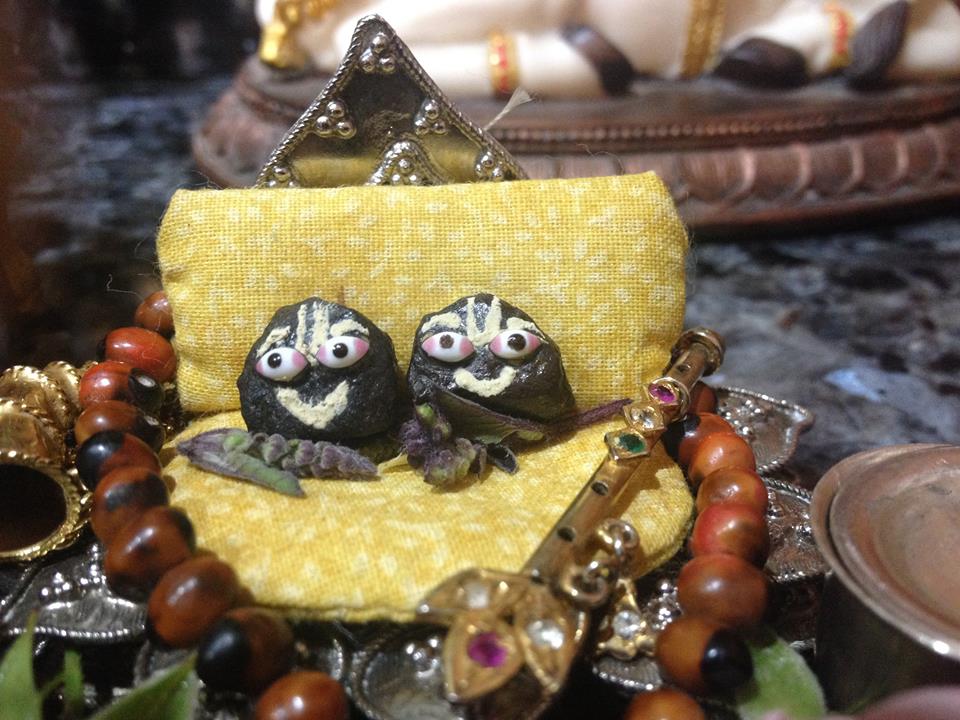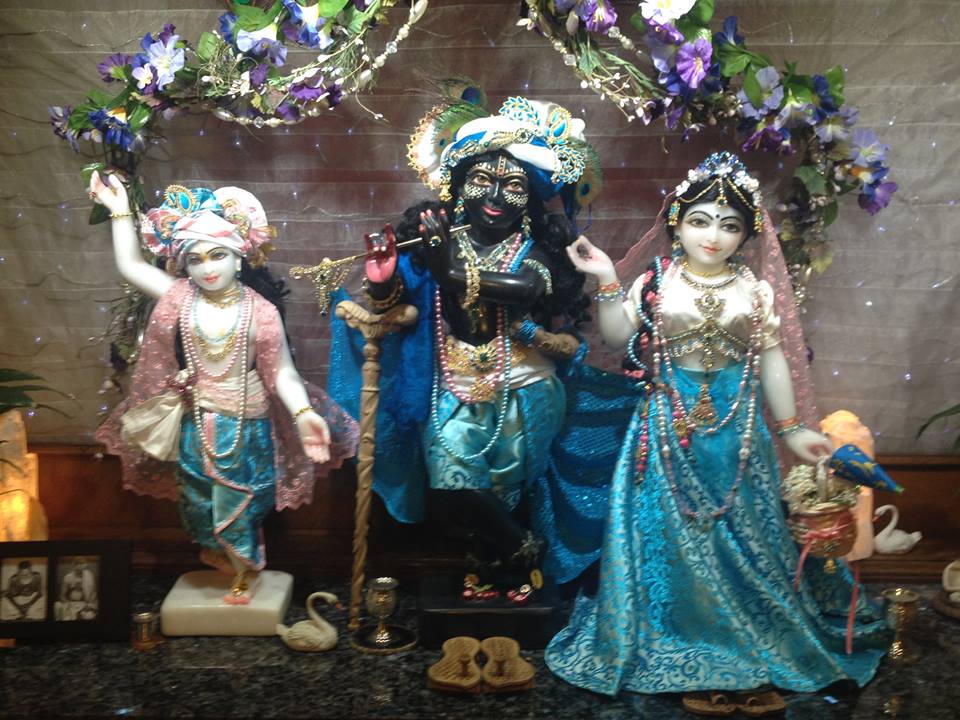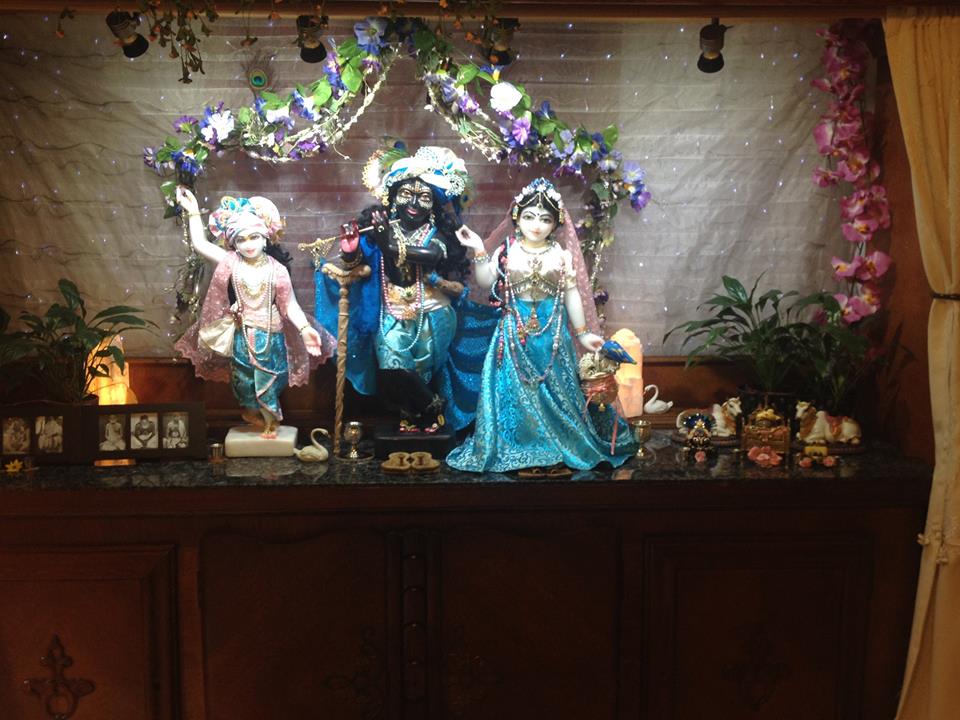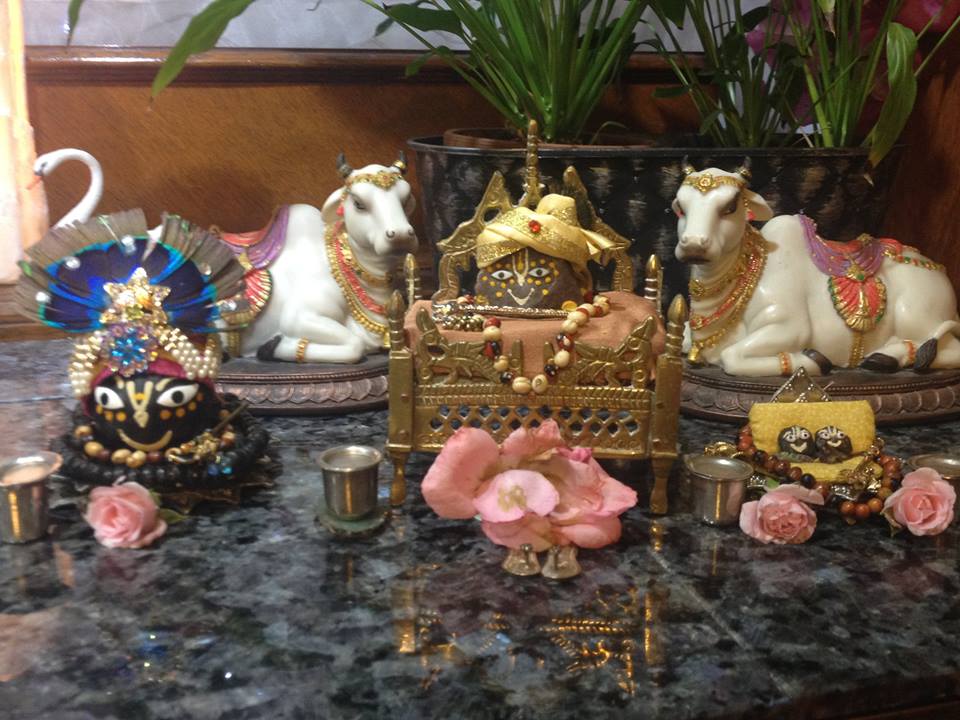 ---

17th April 2014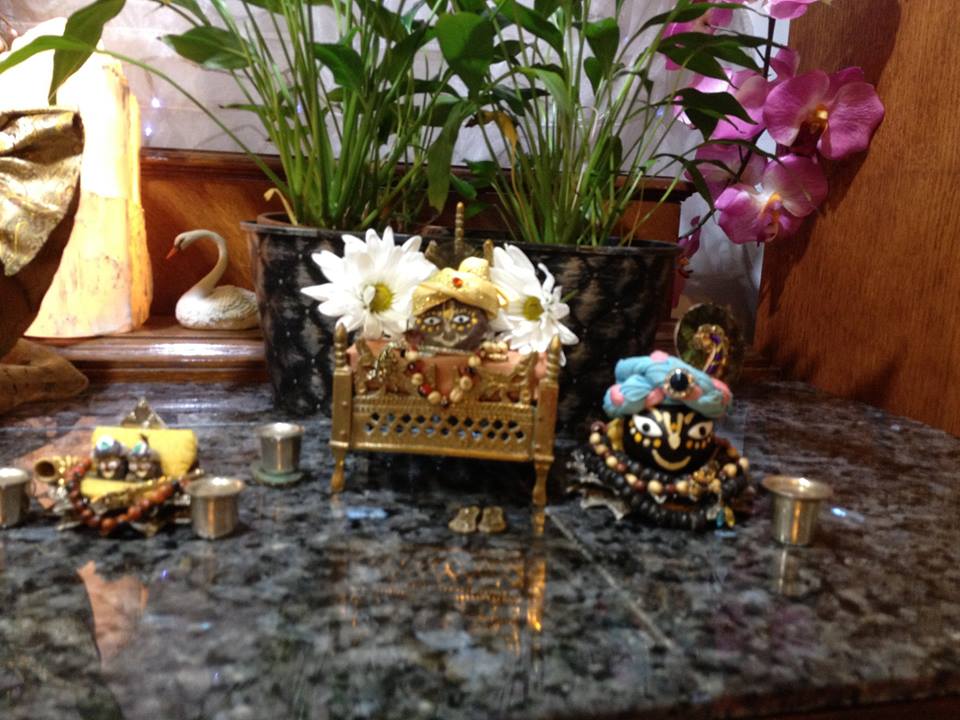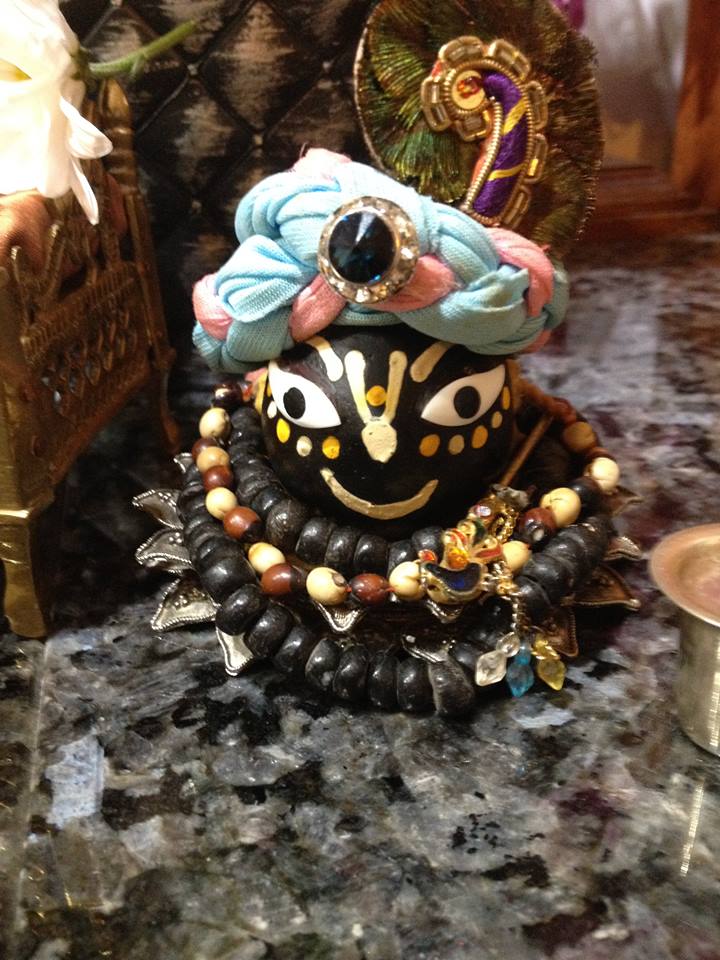 ---

29th September 2013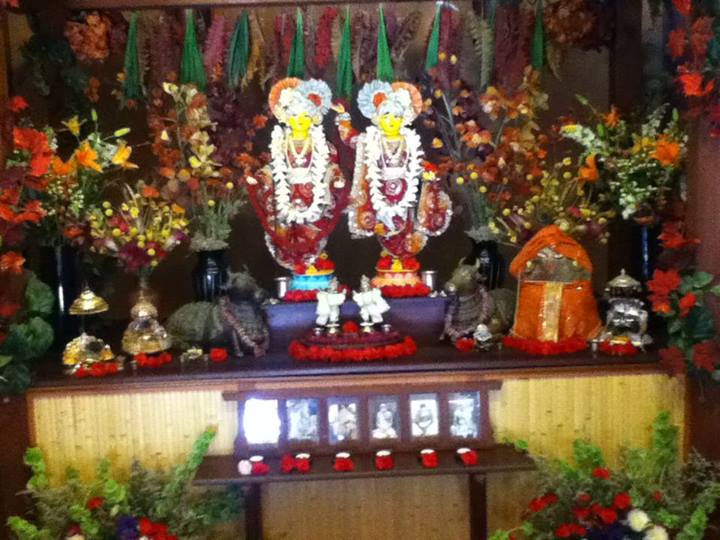 in Philo, CA, United States.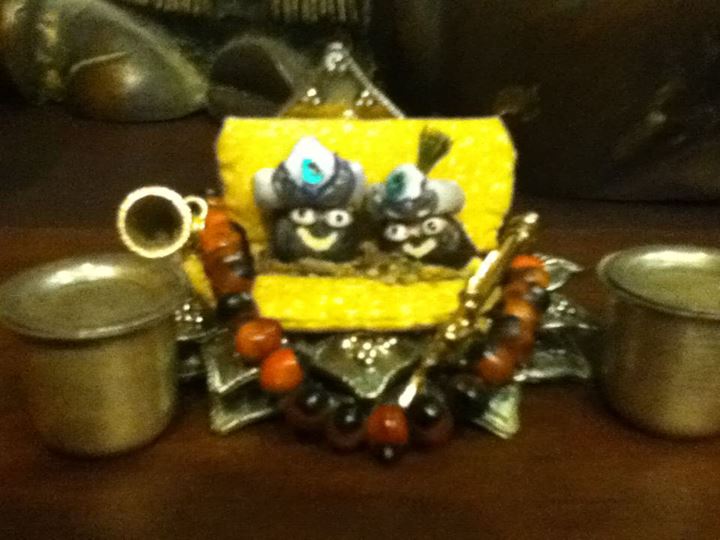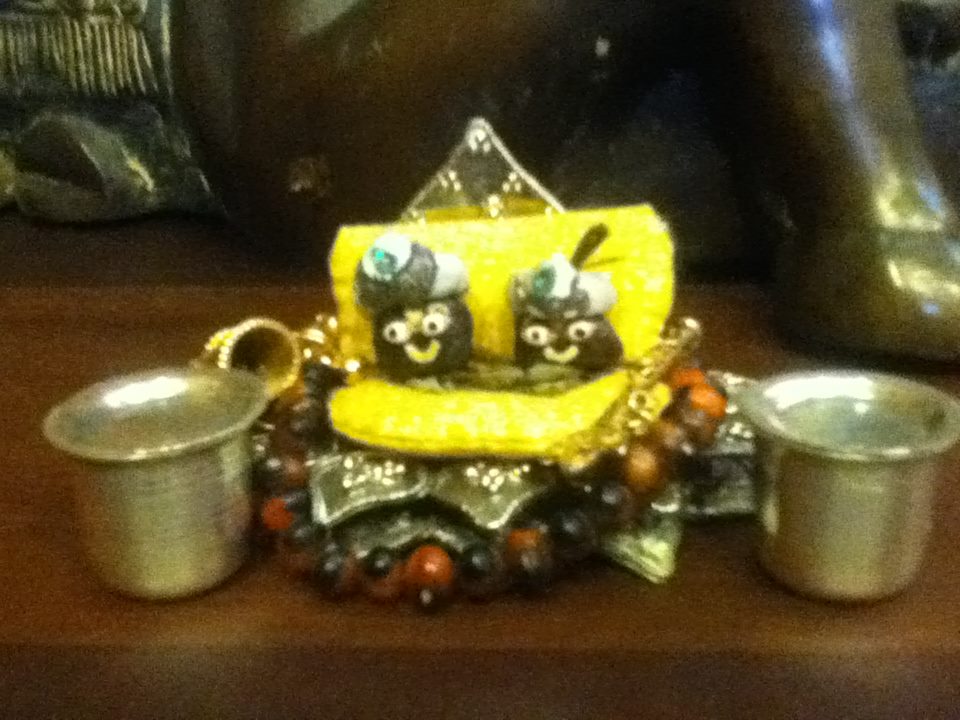 in Philo, CA, United States.
in Philo, CA, United States.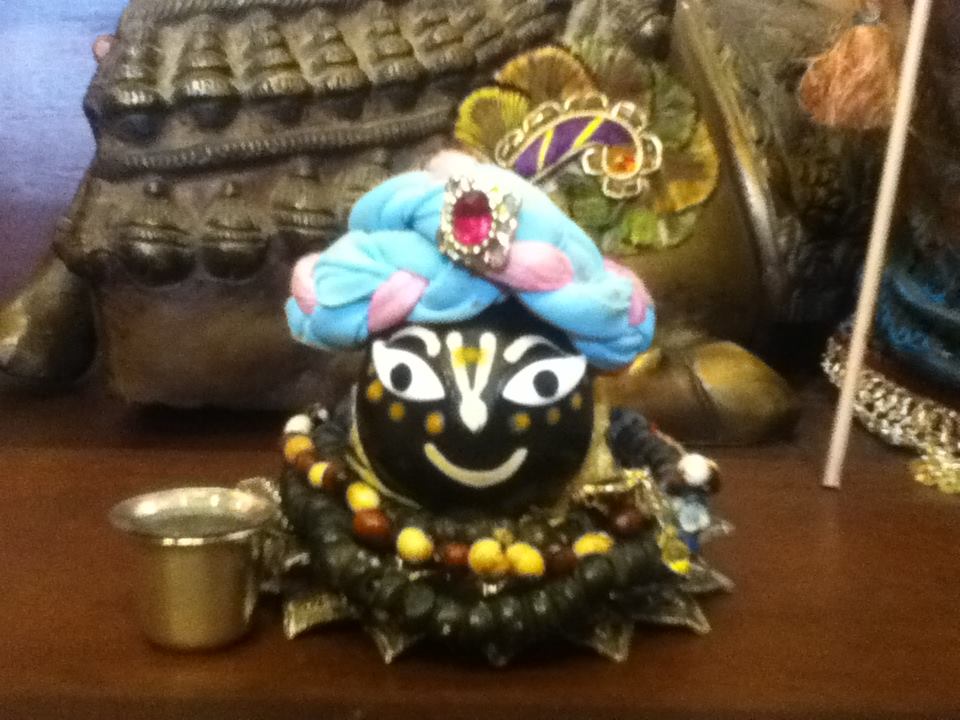 ---

13th March 2013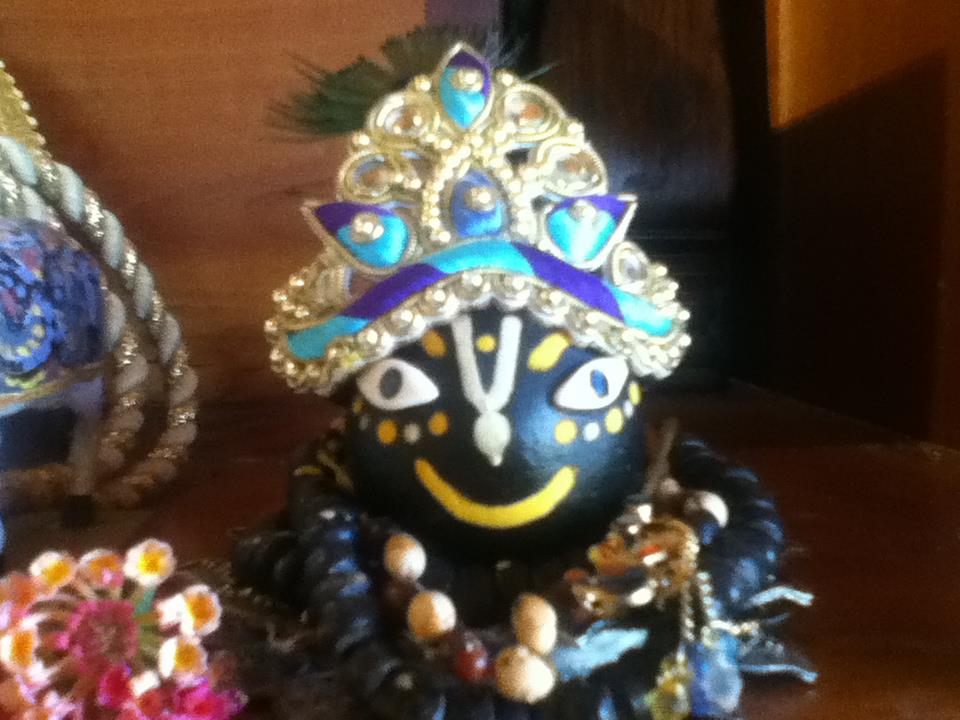 ---

25th January 2012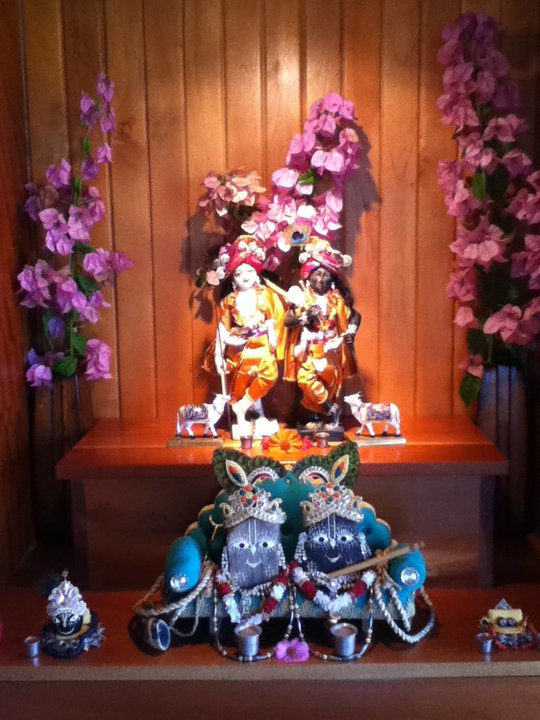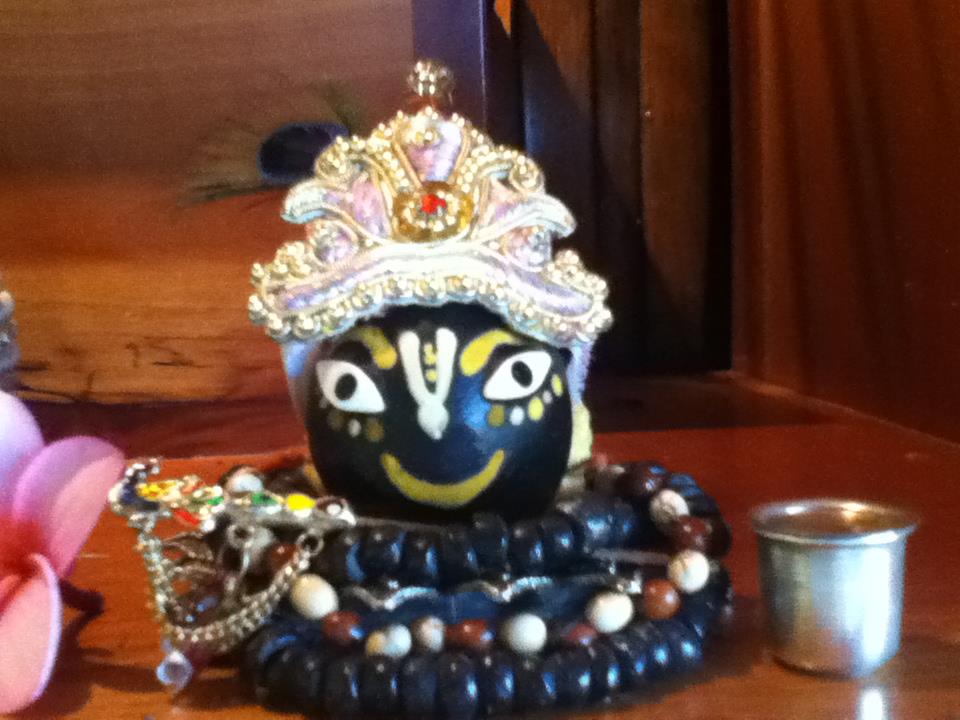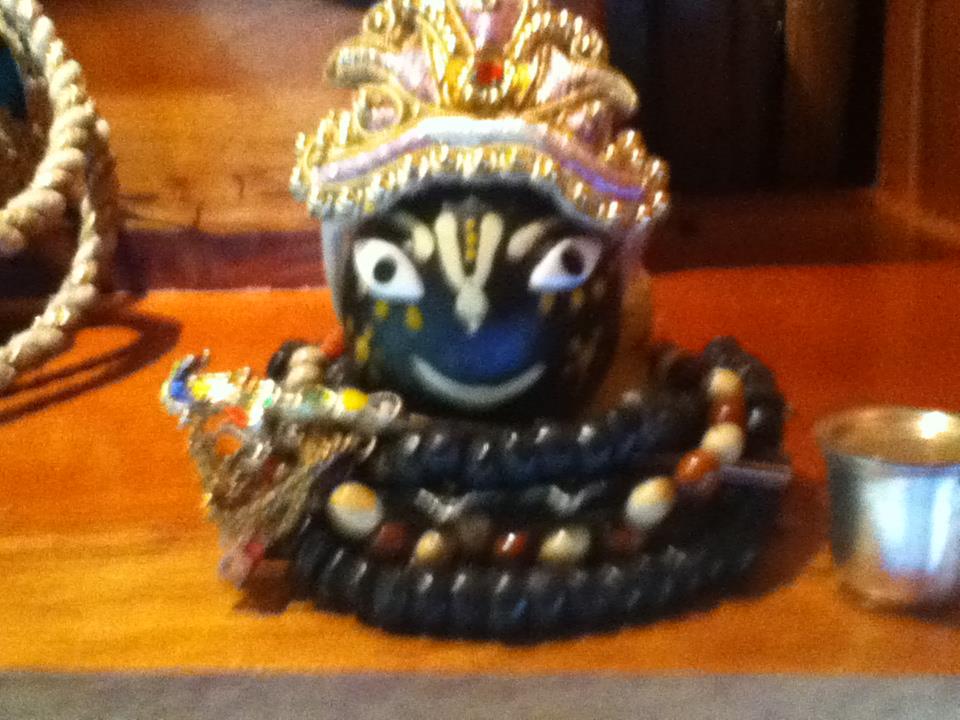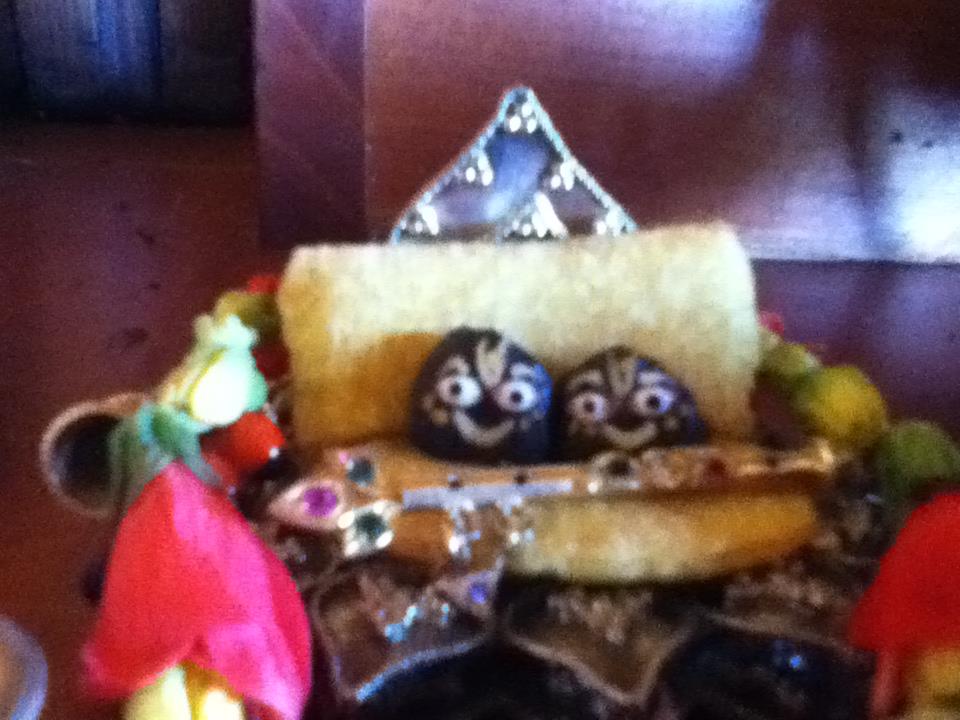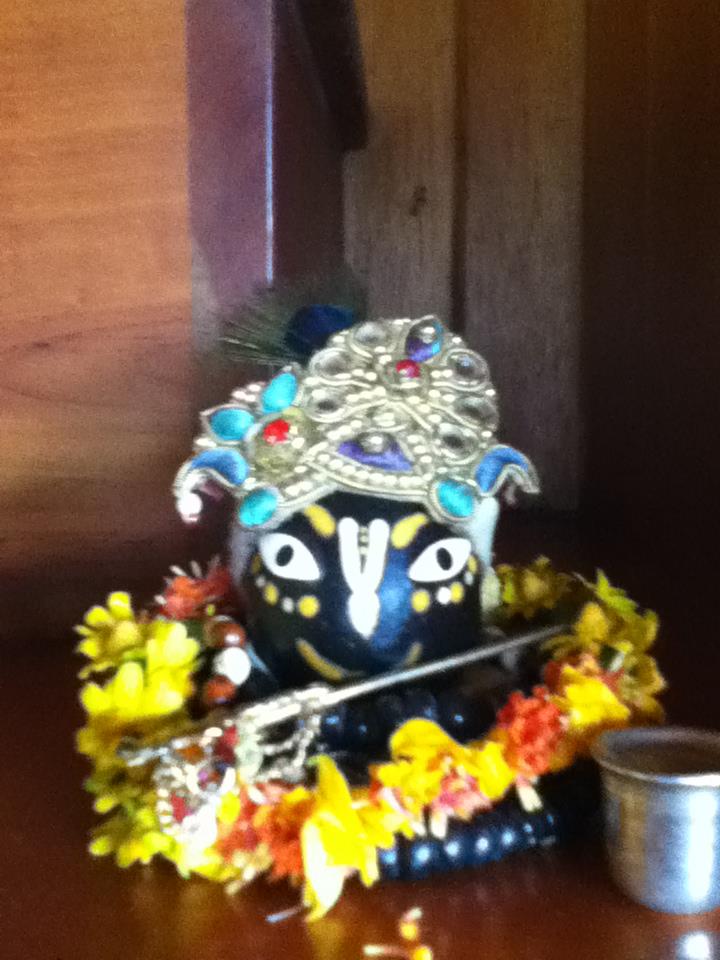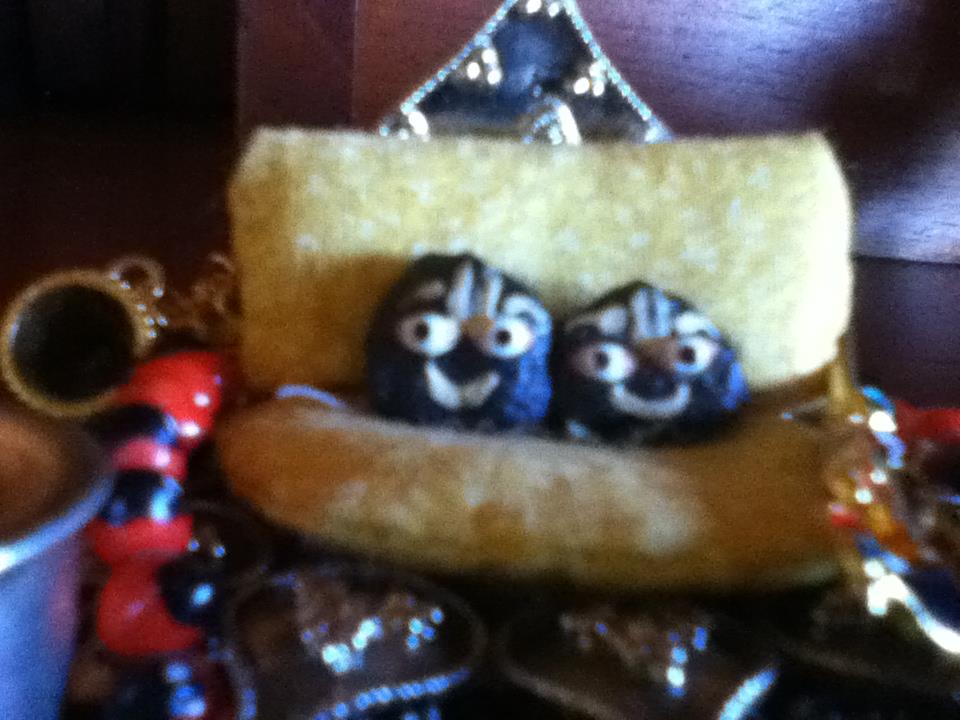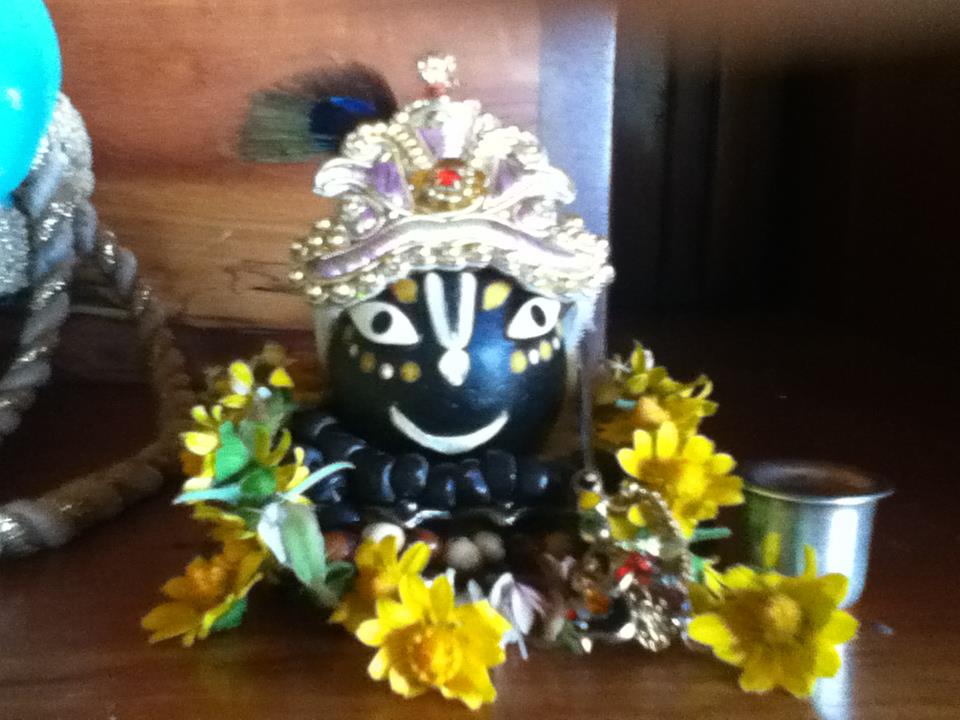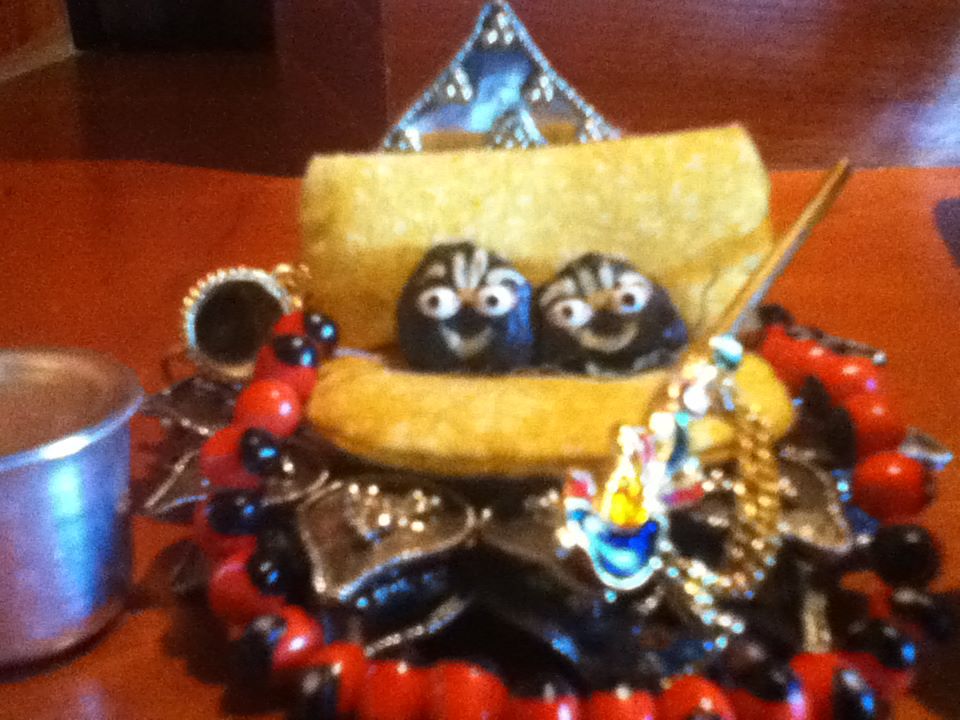 These are my personal Deities; I don't go anywhere without them. I don't think ever devotee travels with their own Deities (I sometimes call them "portable Godhead"). And I'm not shy about discussing them at all.
Some of the pictures are of the shalagrama-shila at Audarya who is worshiped as Lord Nrisimhadeva. The others are mine. The round black stone is a shalagrama-shila. As far as I've been able to ascertain, he's a Laddu Gopala shila. In case you're not aware, shalagrama-shilas are stones from a certain part of the sacred Gandaki River in Nepal. All the stones in the river in that area are considered self-manifested forms of Visnu or Narayana, so they don't need to be formally installed. This shila is the size of a golf ball. He came to me of his own accord. Here's the story: In the early '90s, I began worshiping the San Diego Temple's Govardhana-shila, called Giri-Govardhana. I immediately became very attached to him, and even more, to serving him in the morning.
So I harbored a secret desire to have my own Govardhana-shila to worship at home. I never spoke of it to anyone, but the temple's head pujari, Caitanya Bhagavat, approached me one day and asked if he was correct in thinking that I wanted a Giriraja to worship at home. I smiled a little and admitted that he was right, but I said I'd never ask anyone or even discuss it because I was afraid it was presumtuous. He offered me one of his shalagramas as a sort of consolation until Giriraja came. I replied that I could no longer work up any interest in the kind of Vaikuntha worship I understood was involved in worshiping shalagrama shilas. He said that Visvambhara Goswami had said that we could also worship shalgramas as Krishna. He told me to come that evening and see one of them to decide whether I wanted to worship him. That evening, this shila was on the altar with a flute and a peacock feather in his crown. CB asked, "Well, what do you think?"
"I think he's going home with me tonight," I replied. I've been worshiping him daily since some time in the late 90s (maybe '97 or '98). My older daughter, Krishnamayi, suggested that I call him Murali-manohara, so I do.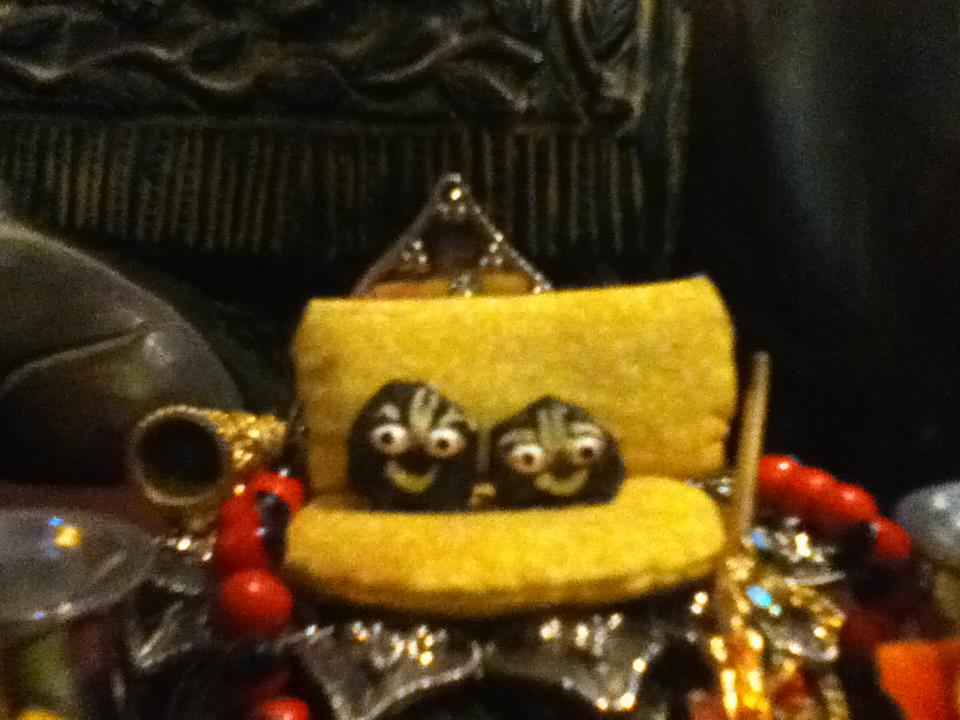 The smaller brownish shilas are Govardhana shilas, and they also came to me of their own accord. A couple of years after Murali-manohara came, an old friend called me up. He had a couple of tiny Govardhana shilas who needed someone to care for them. He had been talking with Caitanya Bhagavat about who might be willing, and they both had the same thought at the same moment: Babhru! When they came, I was a little puzzled how to approach them, since there are two of them, they seem to have different moods, and there seems to be some interaction between them. After consulting with other devotees, I ultimately approached Swami Tripurari, who advised me to worship them as Krishna and Balarama. So I do.
As I've said elsewhere, this is part of the beginning of every day for me, after mangala arati. And any day that begins by making Krishna smile will be a good day, regardless of whatever else happens.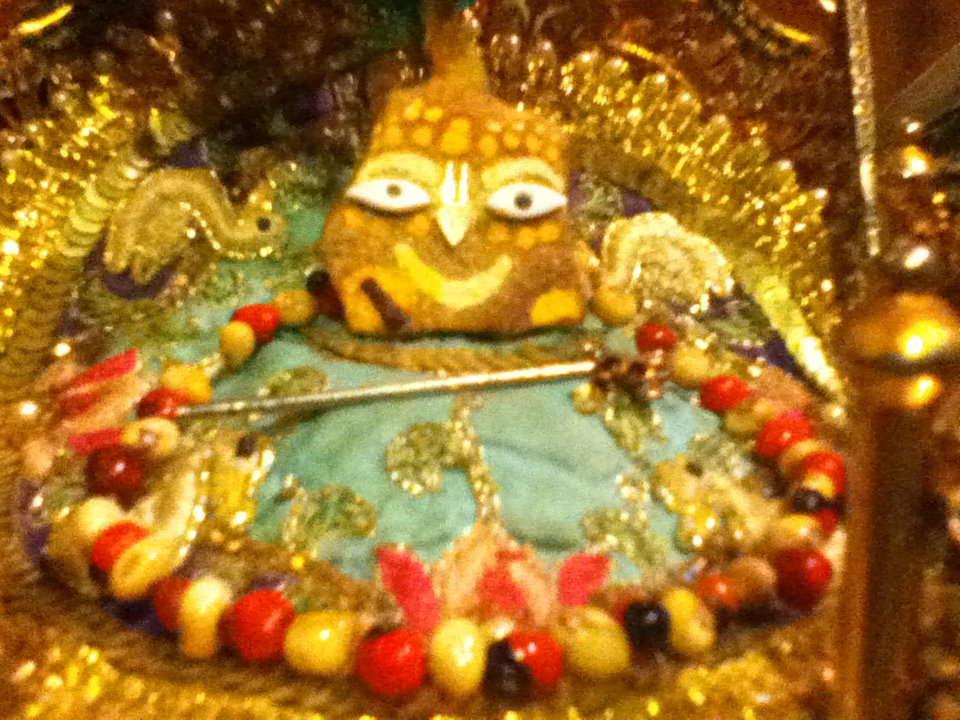 ---

26th August 2005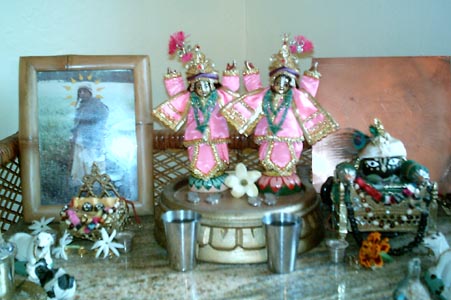 Here are our Thakurajis. Gaura-Nitai came to us as a birthday gift from my friend Brishni in 1975. Murali-manohara, our Shalagram, was a gift from ISKCON San Diego's head pujari several years ago, and the Girirajas (on our left) were a gift from a godbrother.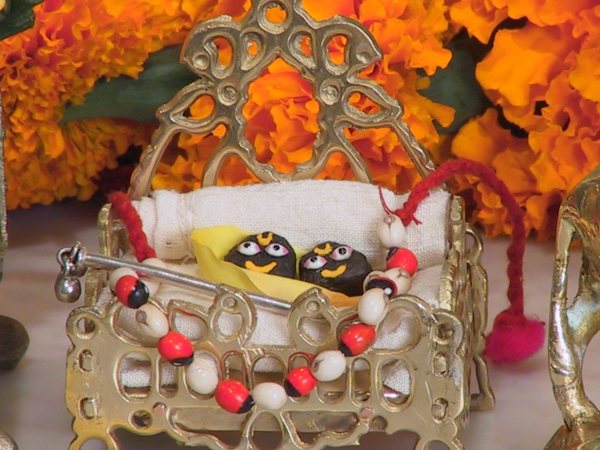 Two little Girirajas
Around 1992, the devotees at the San Diego ISKCON center asked me to assist in the Deity worship by serving the temple's Govardhana-sila. (The picture of him on this site is the last time I decorated Him Janmastami 2001.) I was wary of accepting such service. I had always felt most comfortable worshiping Gaura-Nitai and Sri Panca Tattva. Worshiping Radha-Krishna seemed beyond my ken, and when I did worship Them, it was largely out of duty and with a sense that I was out of my depth. I had never contemplated worshiping Shalagrama-sila. However, when the devotees asked me to care for Giri-Govardhana, I accepted, albeit with some trepidation. To my shock, I was immediately at ease in my service and very quickly became attached to it. I also quickly felt a strong desire to someday have a Govardhana-sila to worship at home, especially if I were to leave San Diego.
A couple of years ago, the San Diego temple's head pujari, Chaitanya-Bhagavata prabhu, offered my one of his Salagama-sila to console my aching heart. I said I could only accept if I could worship Him as Krishna. When I saw Him, I was immediately charmed, and He came to my home. My daughters suggested that we call Him Murali-manohara, so that's His name.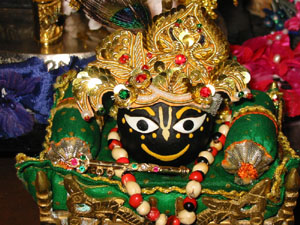 In the summer of 2001, my old friend Ramananda Raya, of Three Rivers, California, who knew of my desire for Govardhan worship, called and offered me two small Girirajas. I immediately accepted. Very soon after, I was offered a tenure-track teaching post on the island of Hawaii, so my ista-devatas now reside here on the Big Island.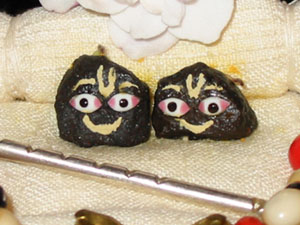 Girirajas - close-up


Search here for individual Sevaks and Deities World-wide.
A-B-C-D-E-F-G-H-I-J-K-L-M-N-O-P-Q-R-S-T-U-V-W-X-Y-Z
---