Damana Krishna dasa & wife Damini - JPS
New Yogapitha Dham - Slovenia

Page two

last updated 24th April 2003
Sri Sudarshan Deity with Silas
...and on the other side !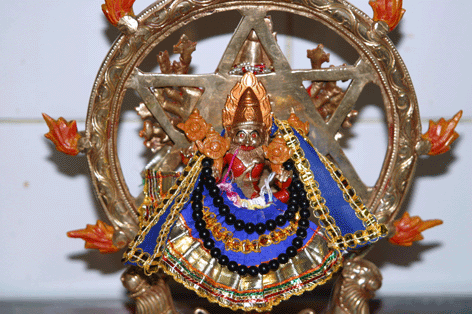 Nrsimhadeva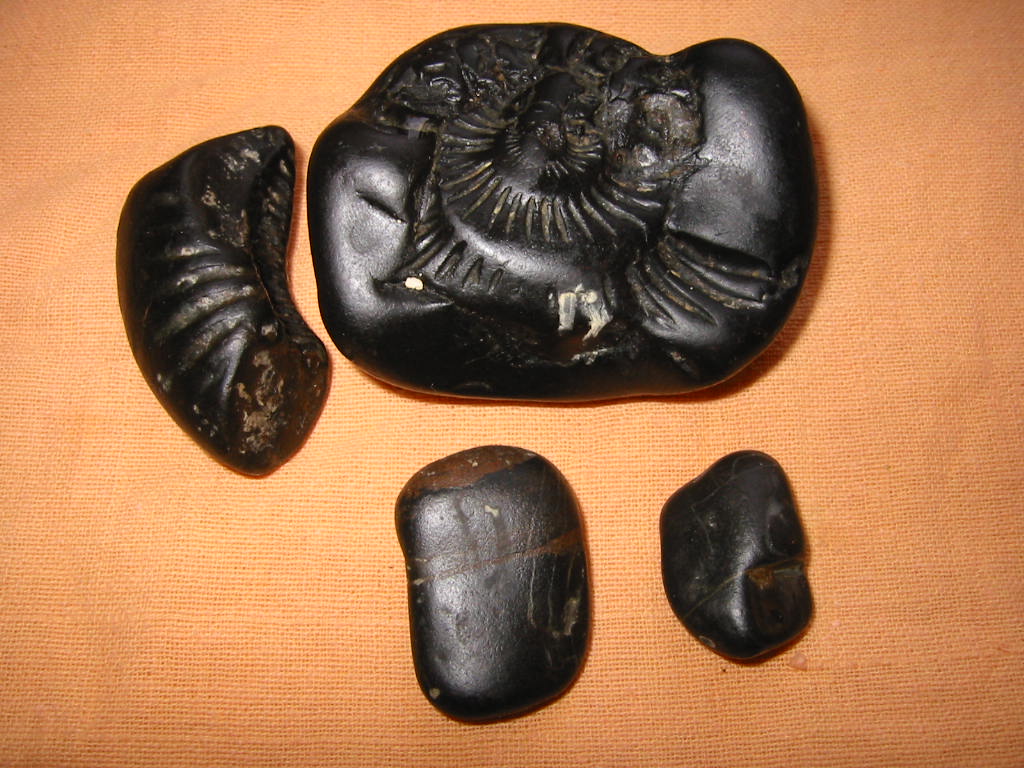 Ramacandra in the top right, on the left Sri Lakshmana (Ananta), in the bottom two
silas I named Sri Bharata and Sri Satrughna.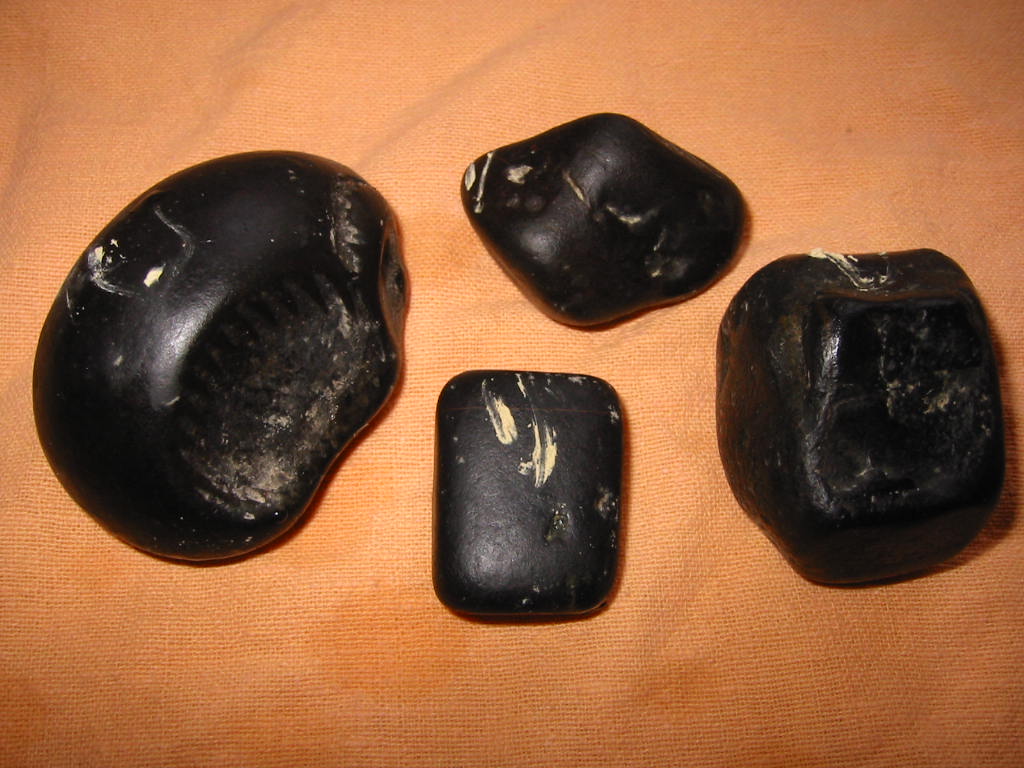 from left up Badrinath, Ranganath, Jagannath and down Dwarakanath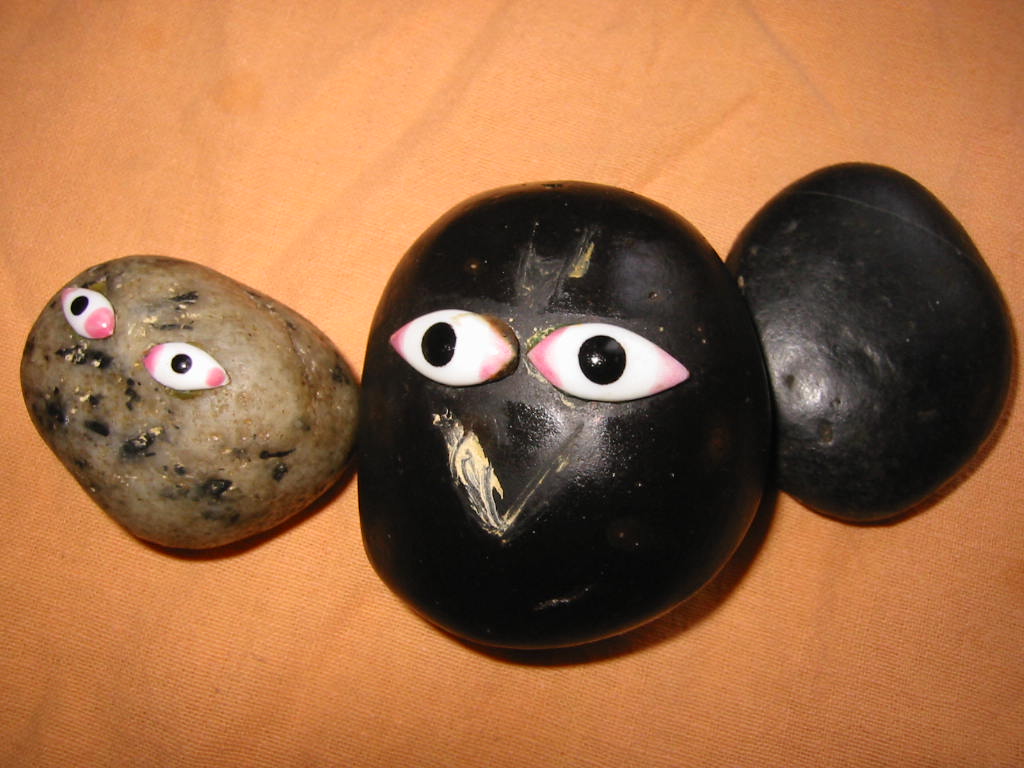 In the middle is Sri Gauranga Rasaraja, the white on the left is Sankarsana
sila - Sri Nityananda Haladhara on the right is a sila I named Sri Sitanatha Advaita Candra

From the left to right:
Sholingur Yogananda Nrisimha, Varaha Nrisimha, Ghora Nrisimha, Lakshmi Nrisimha in the front Jvala Nrisimha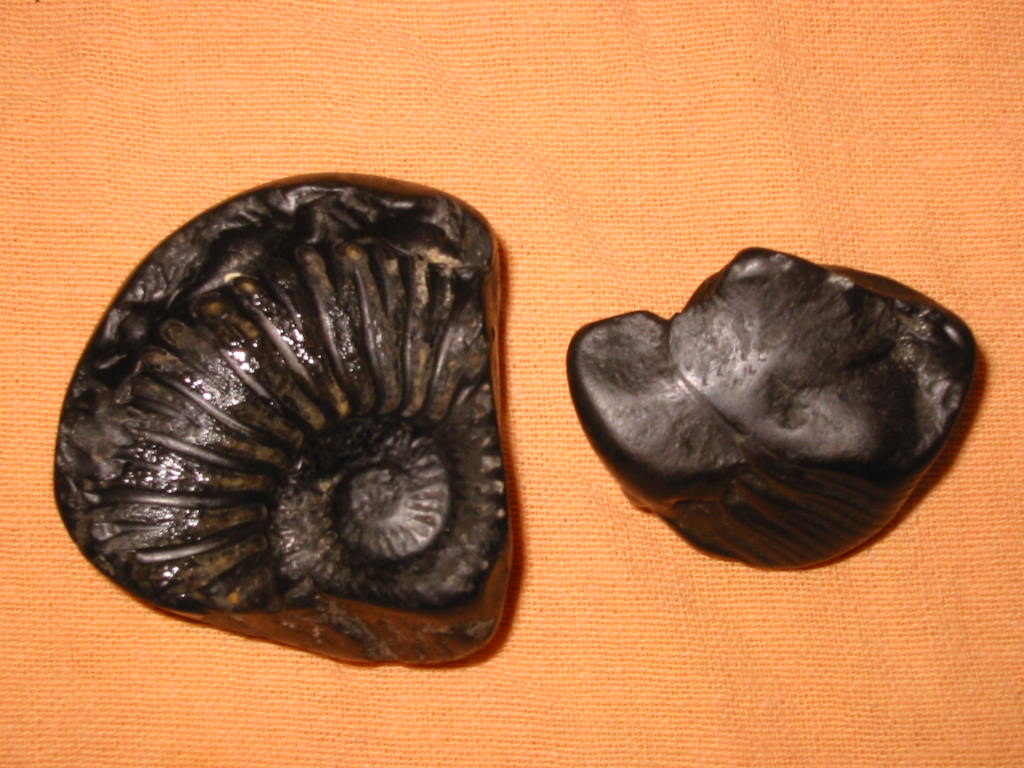 left Suryanarayana right Varaha or Visvaksena

Varaha Nrisimha on the left the snout of Varaha on the right the head of Nrisimhadeva.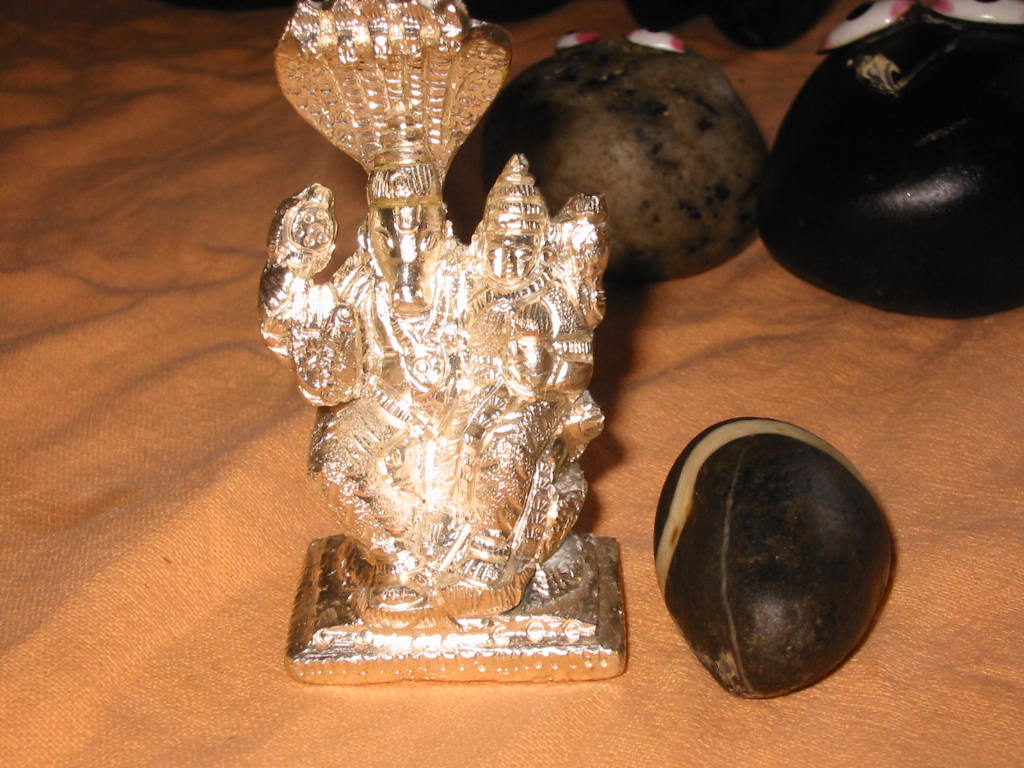 Lakshmi Hayagriva Deity and salagrama sila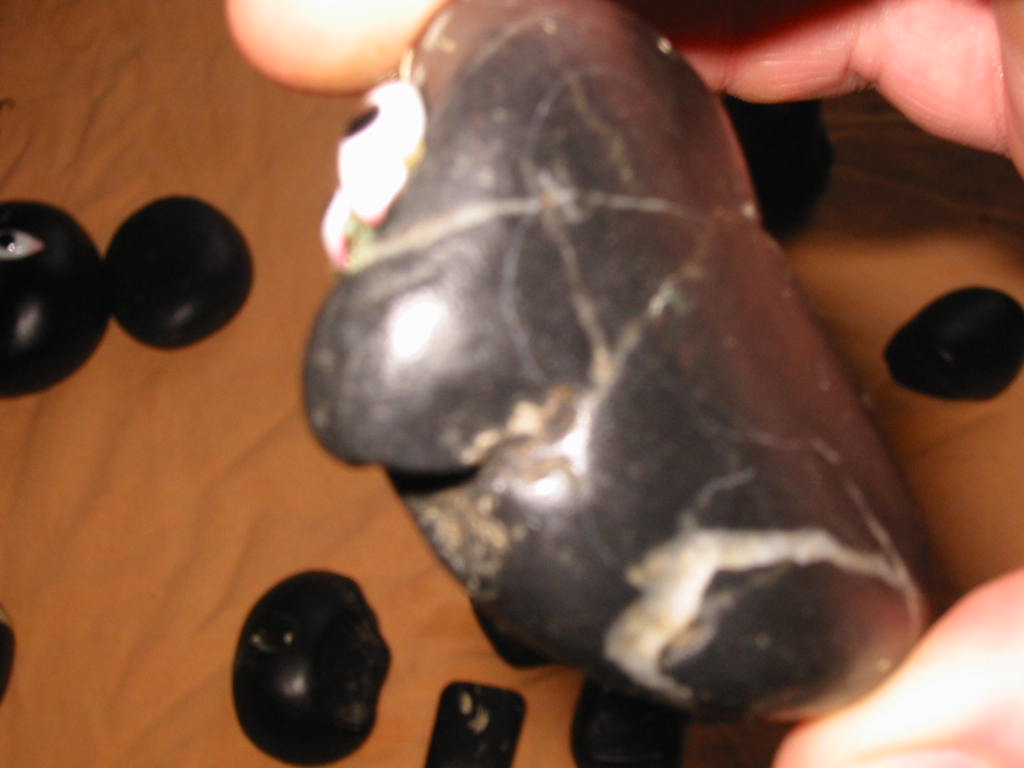 This shila has a mouth and a chakra starting from the edge of the mouth to the other side,
on the oposite side there is also a mouth, I worship Him as Ghora Nrisimha.
More Silas and Stories to come........... (22nd April 2002)
Last year I was planing for 6 month ahead to Gandaki, but unfortunately just 1 month before I got kidney and bladder infection so seemed very risky. The infection was not getting much better by the time of the departure. My friends Abhinandana Nitai Prabhu , Bh. Zoran and Bh. Boyan went then alone. I was praying to Lord Krishna to come to me in the forms he wanted, especially I wanted Nrisimha Silas. It is strange when the time gets bad it seems to get worst and worst. So, more problems came. I resigned as TP. I was praying to Krishna to please reveal what is the next thing I should do. Management seems to be a quite difficult and unthankful task since there is always someone not satisfied. So I was thinking about what I could do better and was asking myself if I was of any use. One night early in the morning I had a nice dream. Abhinandana Nitai Prabhu came from the Gandaki. He opened the bag and spread out all the silas. I was happily staring at the silas when suddenly two shilas manifested Their very big turbans and started to shine. I saw two big smiles and they said simultaneously:" Do not fear. We are the two brothers Krishna and Balarama, we will protect you and take care of you."
I woke up and was thinking of what a strange dream I had. I get rarely some far out dreams like preaching somewhere or devotees dreams most are some crazy dreams. So, I didn't pay much attention, but was happy that I dreamed of Krishna after so long time.
Then I was counting the days. Six weeks didn't seem to end. I was wondering what kind of sila's they would bring. Some days before came Bh. Zoran and he brought the sila I worship now as Gauranga Rasaraja. Then the day finally arrived! I was nervous all the time. I went to the airport a few hours before. The devotees arrived and Abhinandana Nitai Pr. told me to come to the Temple, so he would give me the shila's. Bh. Boyan said that he has to unpack all the stuff and he will the silas bring in a few days, he had also silas for many other devotees.
We went to the temple. Went up to the conference room. He gave me the bag with the shilas. I opened and inside there was a white sila. Wow, I was thinking Balarama has really come. Later one I checked and it was really a Sankarsana sila. I was wondering where is Krishna.
One sila I considered a Ananta sila but one Mataji Sundari dd here said that this is Nrisimhadeva. I was thinking:"Yeah, sure." Since I was thinking she is not so expert in shilas, so just didn't pay attention. During the first puja next day I got a shock one shila seemed to be so angry. In the manasa puja I feeled like Nrisimhadeva is burning. I got suprised. Who is this? I looked at the shilas and this Ananta seemed to be the cause. When I looked at this shila more nearely I saw two eyes, mouth and a flames like mane. Jaya Jvala Nrisimha. I was worshiping a angry Varaha as Jvala Nrisimha before, now my dear Lord came in His real form to me. I was just thinking how Krishna is nice, he reciprocates even with my little devotion. Bh. Boyan has given me also quite some shilas main are the Nrisimha and Varaha shilas. One I named Sholingur Nrisimha after the Temple in S. India where Nrisimha manifested to Hanuman, it is one of my dearmost Deities. He is very powerful. Also the sila with the open mouth and chakra all around and a smaller gaping mouth other side seemed like Nrisimha to me. So I named Him Ghora (The terrible) Nrisimha.
I have a strange karma, many times I have some accidents, falling from a ship at Ganga Safari 3 meters on the rocks, then falling almost from the bus in Calcutta when the bus driver drove with a open door at 85 km/h. Till now I almost left the body 7 times, so when I got Krishna Counscious the first thing I liked Nrisimhadeva so much since he is very protective with the devotees. The worship of silas has really given me faith that Krishna doescare for us and loves us very much. And he is the most tolerant and very easy to satisfy.
I just beg all the devotees to bless this fallen soul, so I will be able by their mercy to continue my puja till the last breath.



Search here for individual Sevaks and Deities World-wide.
A-B-C-D-E-F-G-H-I-J-K-L-M-N-O-P-Q-R-S-T-U-V-W-X-Y-Z

---