Haripriya devi dasi - BPPM - Flensburg Northern Germany
last updated 9th September 2008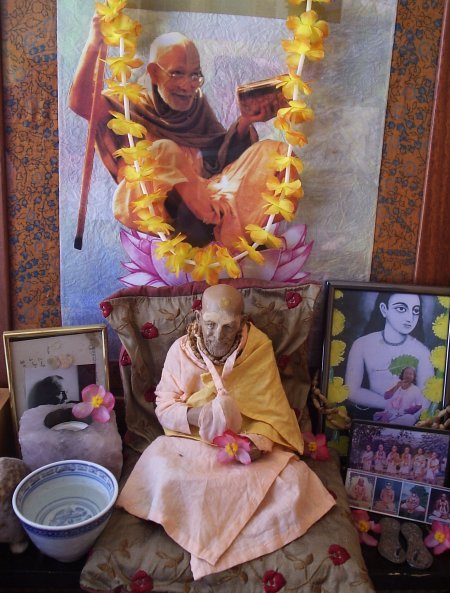 Guru Altar (in the middle a master murti of Nitya lila pravistha om108 Srila Bhakti Promod Puri Goswami)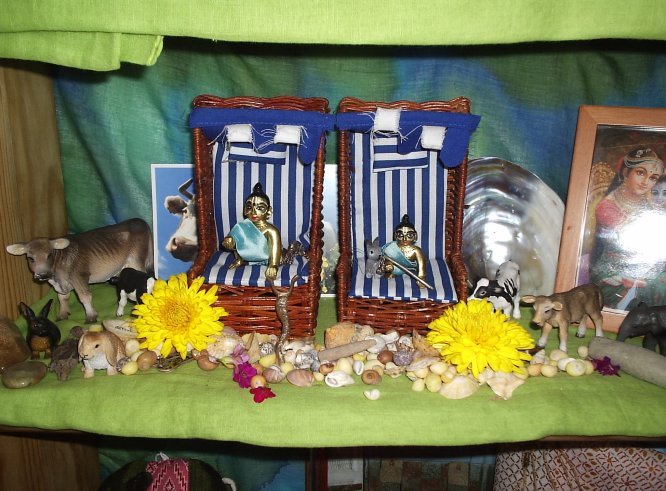 2. Sri Sri Gopal Dhauji on holiday.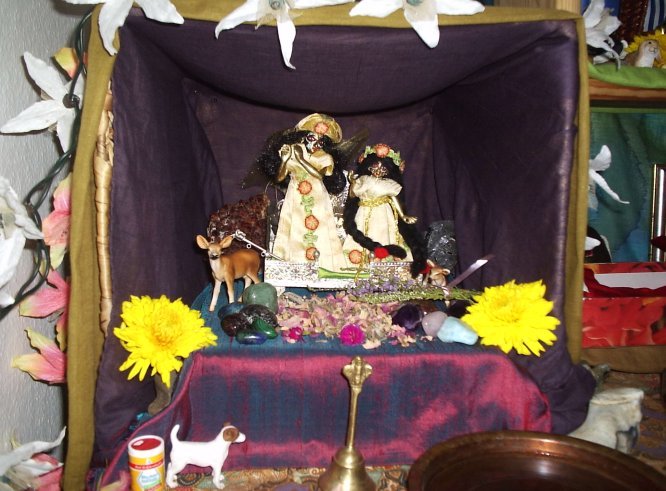 3. Sri Sri Radha Mohan in a kunja grove
1. The Jagannatha's out of Paperpulp where made in an childrens orchard together with the kids and are now in care of Haripriya.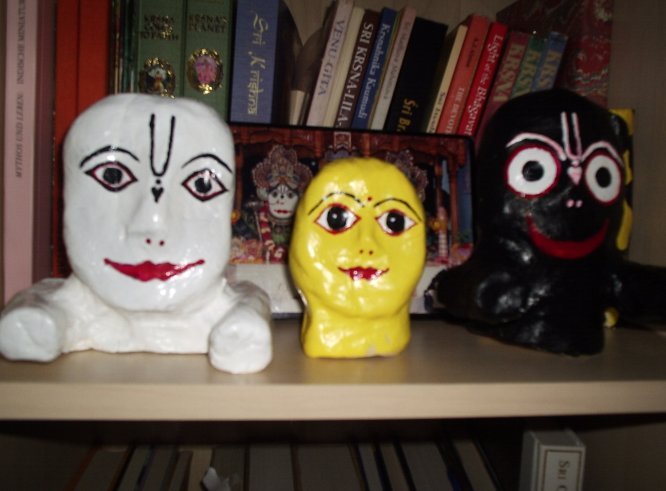 2. The Jagannatha's from Woodpulp are from the same session above and in mind were the Mayapur Jagannatha-s they were presented to Hari Gopal Prabhu in Berlin.
3. The Jagannatha's in holidays were made also with the kids and were presented to a workmade in a near town on the east see.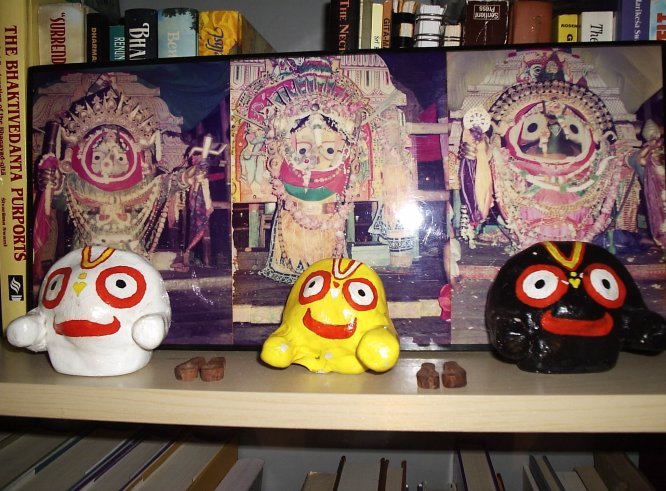 4. These were my first Jagannathas made five years ago in an psychiatric ambulance with that clients created (policemen) and in mind were of course the Puri Jagannatha's. These Set were presented to Sweden to the intimate friends of Walther Eidlitz.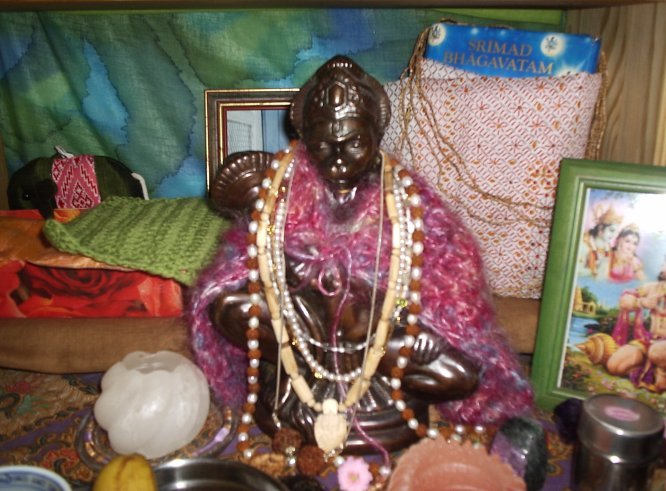 Hanumanji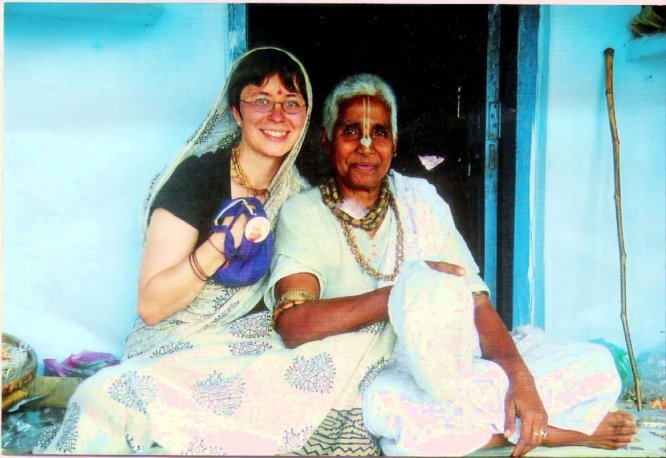 Haripriya with an holy Vaisnavi on the Parikrama Marg in Vrindavan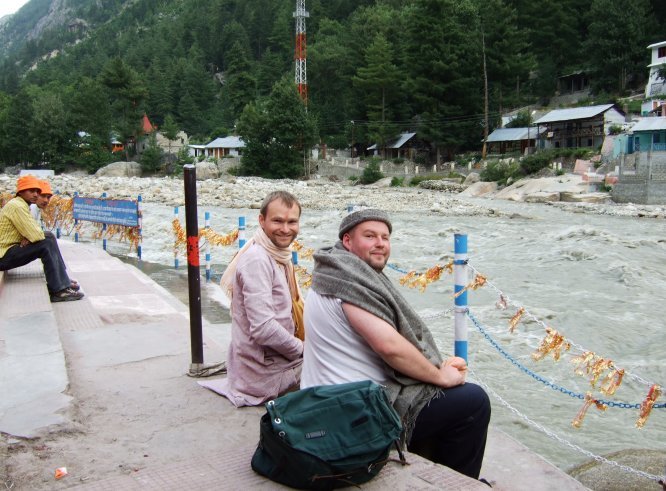 Haridasdas in front with Radha Krishna dasa in Gangotri last year (2007).










Search here for individual Sevaks and Deities World-wide.
A-B-C-D-E-F-G-H-I-J-K-L-M-N-O-P-Q-R-S-T-U-V-W-X-Y-Z

---