Nameda Arts - Nrsimha devi dasi - DE
last updated 29th December 2012
Sri Sri Nrismhika-Nrsimhadeva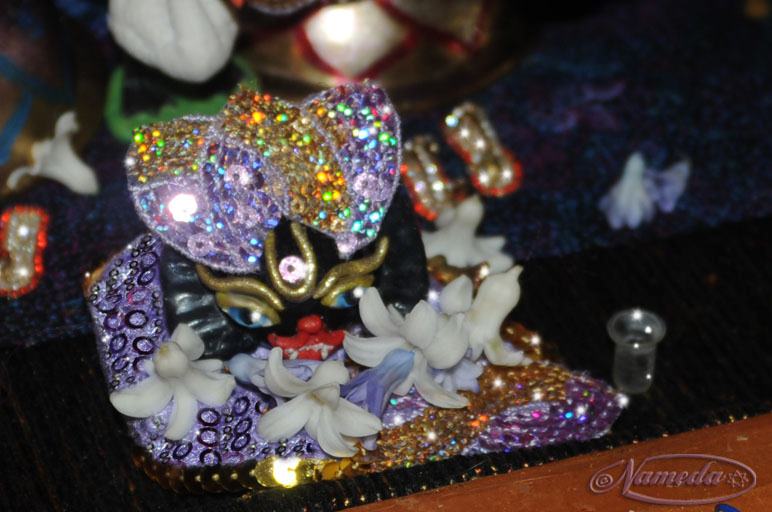 Sri Nrsimhadeva @ Krishna-mas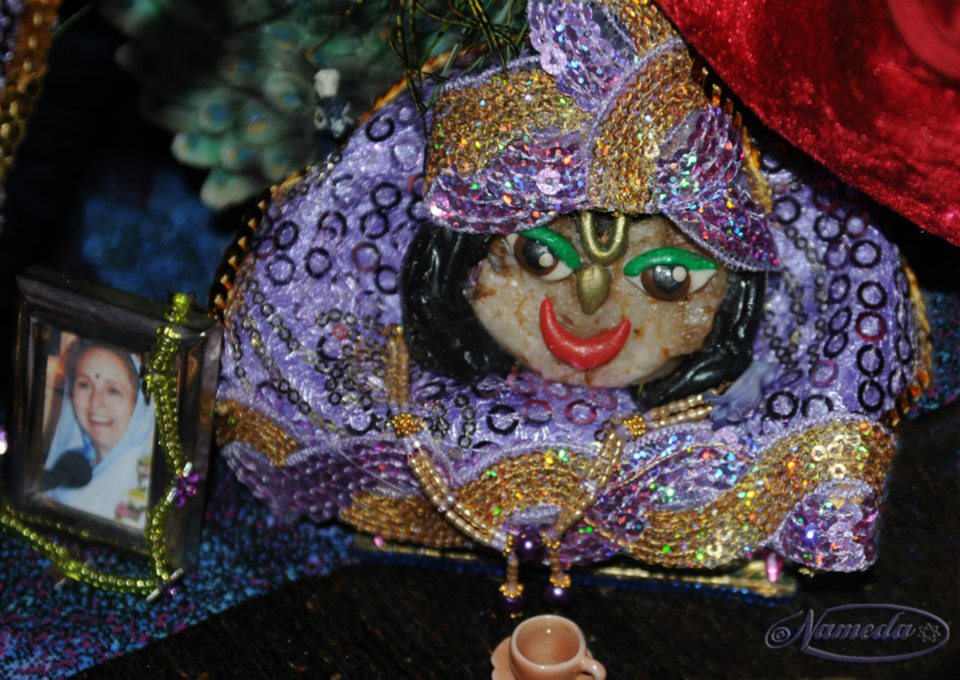 Sri Balarama at Krishnamas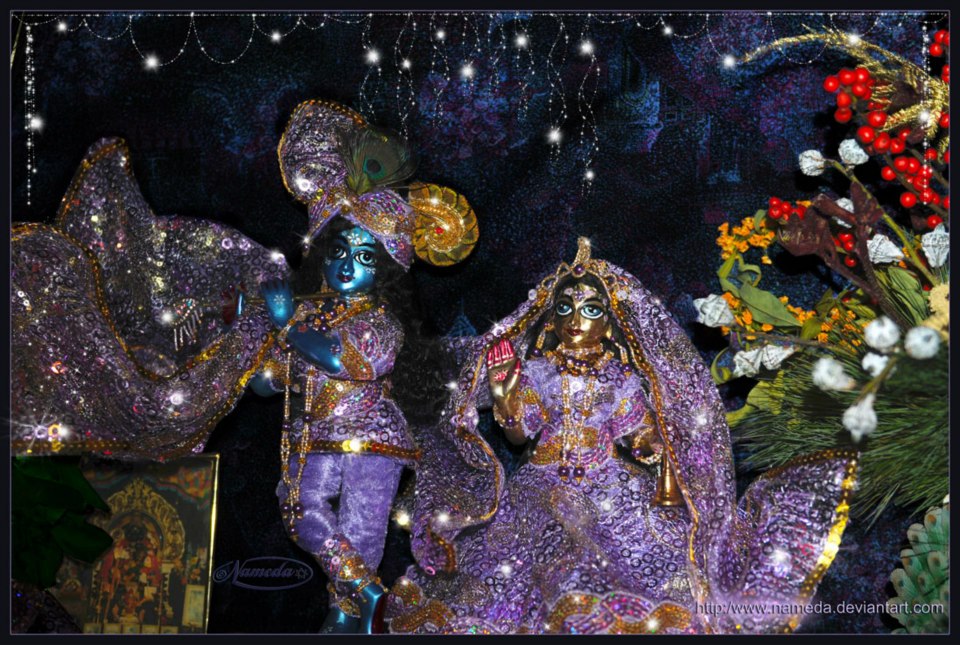 Sri Sri Radha Krishna At Krishna-mas

---

17th March 2012
My sweet Lordships new backdrop, new cups and new peacock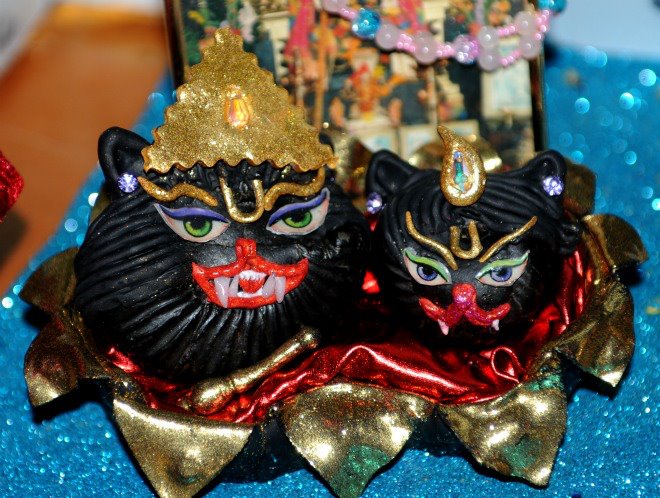 May I Introduce my saligrams Sri Sri Nrsimha-Nrsimhika
I am blessed to have them gracing my house for many years now and although I was never told what form they are until recently Jaya Tirtha Charan dasa kindly told me what saligrams I do have and one is a rare form of Pratyangira /Nrsimhika which is the female form of Nrsimhadeva, Laxmi as a lioness [:)] , I always felt that they are forms of Nrsimhadeva in my heart
As I was not able to get hands on professional decoration and singhasanas I made all including eyes, mouth, whiskers tilaka, chandrika, crown, ears, eyebrows, mane enhancement myself. All is done by me with FIMO. made from Fimo too. Earrings are real earrings as I made the ears with earholes.
The singhasana is selfmade from plastic lids from small ice cups and Fimo too.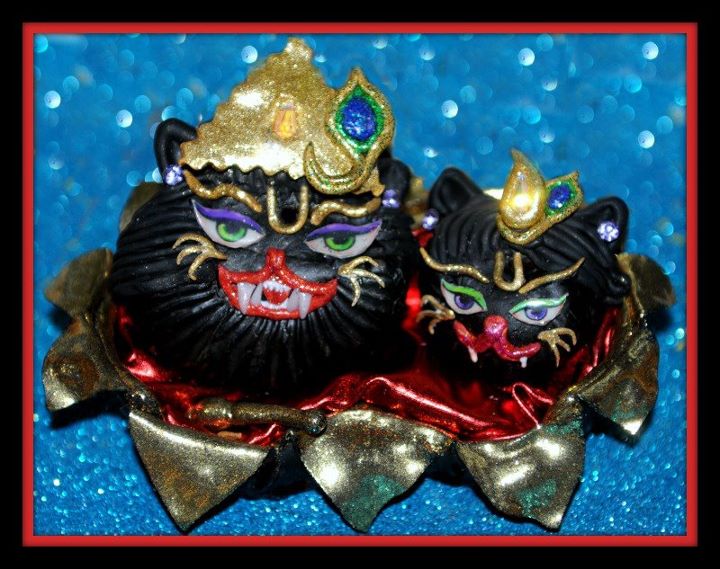 Forgot to attach the whiskers and added 2 new Fimo peacock feathers I just made today :)

The Chamara is made from artificial hair and as soon as the hair arrived I made the Chamara and gifted it to sweet Radhika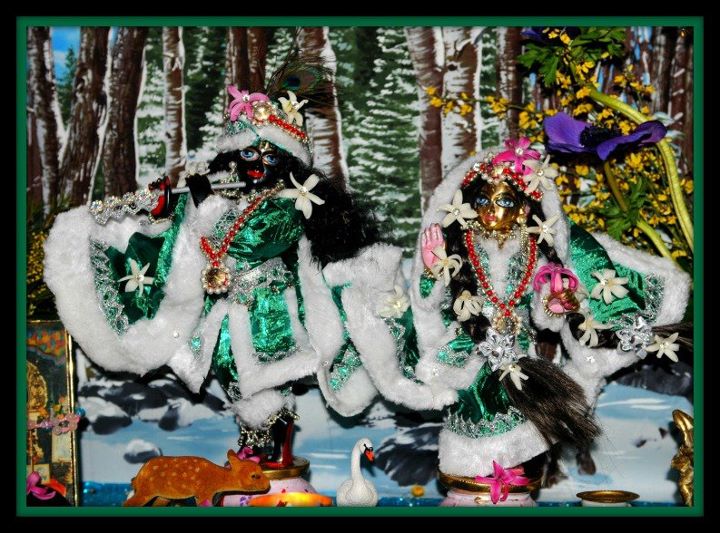 Radha Madan Dayanidhaye Dancing
My sweet Lordships decorated with tiny cute flowers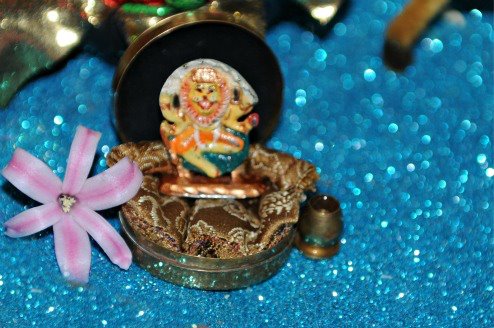 My latest addition to my altar my sweet tiny Lord Narasimhadeva. A gift I received from Srimati Urmila devi!!
May Lord Nrsimhadeva bless her and protect her on her travels!! All Glories to Srimati Urmila devi!


Search here for individual Sevaks and Deities World-wide.
A-B-C-D-E-F-G-H-I-J-K-L-M-N-O-P-Q-R-S-T-U-V-W-X-Y-Z