Seva Priya devi dasi - Mayapur
last updated 9th November 2005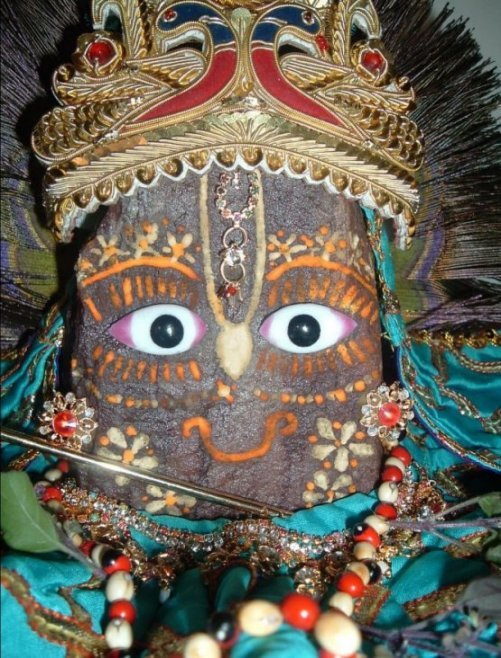 Govardhan Sila - Lala Kanaiya
Lala Kanaiya came to me after a visit to Vrndavana. Ome old mataji was wonderful,
she trained me up and named Him and sent me back home all done with so much love.
I was staying with her and just became very attached to her alter of beautiful silas and did service for them and then tentatively asked her how it was possible to recieve a sila to worship. She gave a lengthy and awkward answer on top of that she said I had to ask my Gurumaharaja. How was I going to be able to track down Srila Jayapataka Maharaja who his always on the move around the world ??? I did though by calling the JPS office in Mayapur I found him in Chennai just leaving for the airport to a place that I cant even pronounce and he being so wonderful and merciful stopped everything to have a good chat with me about it and make sure that I was serious. Then he gave his blessings. I still cannot stop thanking him for his kindness as Lalaji has just changed my life. So she trusted me because my Gurudev sent some nice message to her about me and I think I would have suffered terribly to return home without a piece of Vrndavana. I would have lamented for that taste all the time. My Lala is a combination of Radha Krsna which couldnt be more appropriate for me living in Sree Mayapur Dham, GAURANGA.
Govardhan puja 2005 in Mayapur
On Govardhana Puja day, Lala Kanaiya went to the temple and was placed on the main alter besides the large Giriraj in Mayapur. He stayed there until 4pm and then he was moved and placed on the fab cow dung hill which devotees circumambulated all day up until 9pm. By 8pm there were devotees doing dandavat parikrama all over the temple room and around Sri Lalaji.
The next day he was invited back to sit on the hill so that before Srila Prabhupada was taken to the samadhi mandir he could also circumambulate him. It was a wonderful 2 days with many candles being offered to Lalaji. I am now wondering if he will be the same at home or will I have to keep inviting devotees over as he seemed to really enjoy the company of 100s of devotees. ys seva priya dd
Here is Lala Kaniaya on the main alter in Mayapur on Go puja day.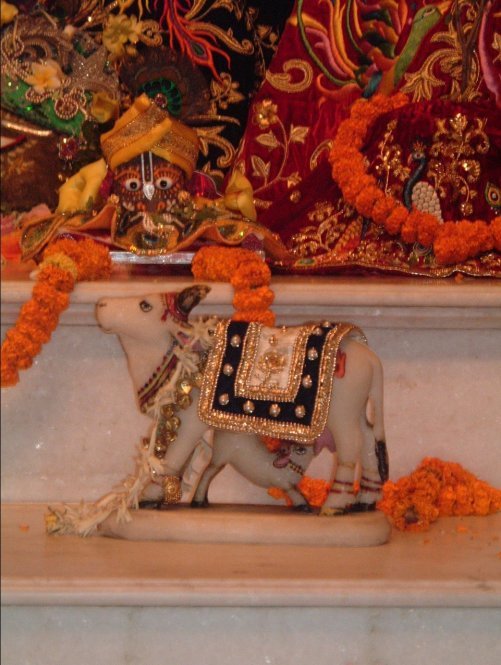 Lalaji and cow on the main altar Go puja day.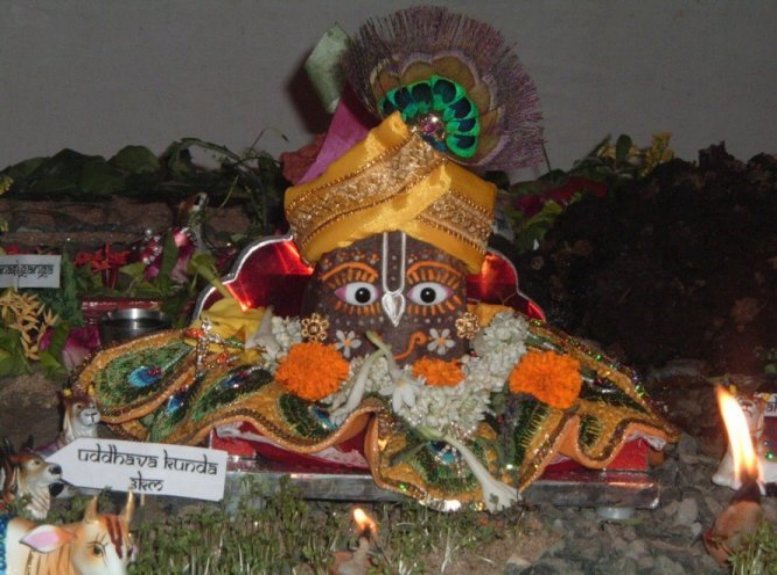 Govardhan Puja day sitting majestically while being circumambulated by 100's of devotees in Mayapur.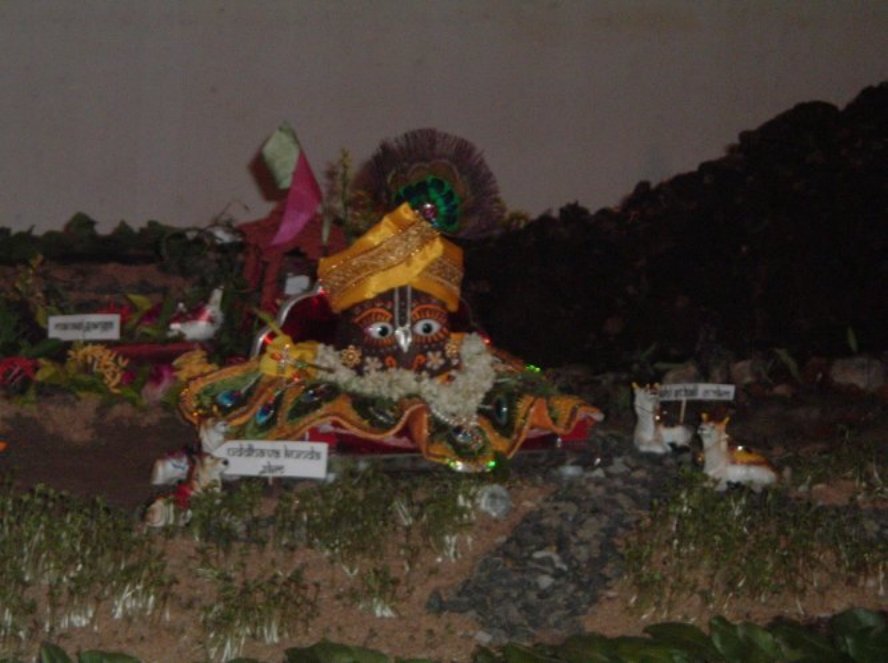 A wider picture of the hill.
Here is Lala Kanaiya, sitting on the Mayapur Govardhan Hill on Srila Prabhupadas disappearance day. He is waiting for his dear most devotee to circumambulate him before he leaves the temple for the program in the Prabhupada's pushpa samadhi.



Search here for individual Sevaks and Deities World-wide.
A-B-C-D-E-F-G-H-I-J-K-L-M-N-O-P-Q-R-S-T-U-V-W-X-Y-Z